Australia's sex worker review forum
Moderator
TNT Alpha Member
$$contributor$$
Library Card
SB Library Card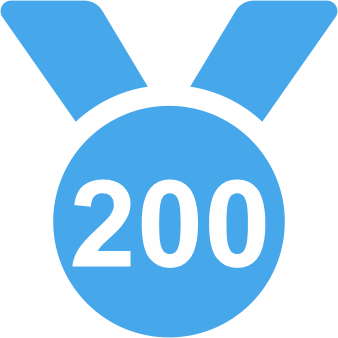 A Library Card for the SB forums has been released.
This unique to TNT feature provides access to SB forum-centric versions of:
TNT Librarian.
Our newest bot Magenta has taken on the SB forums while TNT Librarian looks after the brothel, escort and massage forums.
TNT Library directory and SB profiles, including complete review lists and aliases.
TNT Enhanced Search, including Nearby Search for SB's who have hosted.
Forum user interface enhancements.
How do I get the SB Library Card?
SB BB forum subscribers are automatically granted a TNT SB Library Card, which remains active while their subscriptions are active.
SB Verified forum members are not currently eligible for the SB Library Card. Ways to offer one here will be considered if there is sufficient demand.
SB Intel forum members are not eligible for the SB Library Card.
I already have a Library Card, do I need to read this?
Yes, you do.
The traditional Library Card now only works for the brothel, escort and massage forums. Aliasing information across genres is provided as usual.
How do I know if I have a SB Library Card?
You will see the "SB Library Card" badge under your username.
You will have access to the SB Library Directory and SB Enhanced Search pages.
Can I have both Library Cards?
Yes. If you are meeting the requirements for both of them, you will receive both of them.
Why the change? Can't one Library Card do it all?
This change is to provide additional benefits to TNT members who are focussed on the SB forums only. On first snapshot, quite a few members will be immediately granted an SB Library Card that didn't previously have a traditional Library Card and showed little likelihood of earning one under the usual criteria.
There is also an element of improving overall fairness. For example, some members who switched from brothel/escort/massage punting to SB punting have met criteria to retain access to all forums, while contributing nothing to the brothel/escort/massage side of the forums for several years. If they aren't punting in those genres then they don't need the additional features, if they are, posting reviews in that section can retain their access.
What are the useability enhancements?
Increased visibility of tags, both in various forum pages and in Magenta's lists of reviews.
Access to the full list of reviews and aliases for a SB instead of just the most recent 5 max that Magenta shows. This is especially useful when they have changed names and/or platforms.
Isn't this all better for brothel/escort/massage punting?
Horses for courses. If you do all your searching on Seeking.com or equivalent and don't do any checking at TNT, and only read the new reviews coming in, then these may not be useful to you and you don't need to worry whether you have a Library Card or not. Some just like seeing the tags more easily, others use it heavily.
Searching!
There are several paradigms for searching available. They will be most beneficial to those who look for leads on TNT as well as SA, SDM etc. Some use cases:
I want to only see the reviews from Seeking Arrangement, I'm not subscribed to SDM, Secret Benefits etc so hide them for me
You can use the SB Portal to filter SB's based on which website they are on. You can also apply review date and geographical zone filtering.
I want a SB who is close to where I live or where I work as I have little travel time available
You can use the Nearby Search mode in SB Enhanced Search. This allows you to search by suburb, apply a distance, and also tags if you want specific attributes.
You can filter up to distances of 20km. Start small and increase.
If you are okay with more than 20km, try the geographical zones in Review Search mode.
I don't want to pay for hotels, show me only the SB's who will host me
You can use the SB Library directory and apply the "SB Hosted" filter to just show SB's who have hosted and where they are.
I'm looking for a specific bit of text in a review and I can't find it using forum search
Try SB Enhanced Search, the review search feature. This has more precise searching in titles and text than native forum search.
I'm looking for the current user name of a SB I used to see, I only know her old name
Try SB Enhanced Search, the review search feature, or forum search and see what Magenta has to say about it.
Try the review directory, change the criteria and browse some names until you find the one you want (names are listed once here, whereas forum search will list a stack of reviews you don't care about).
I don't want to waste time looking at reviews of SB's who have closed their profiles
All of the SB Library pages have review age filtering. There is a much greater chance that the SB is still active if you filter on 30 days compared to 1 year.
I only want Japanese who do bbbj/cim/swallow
Both modes in the SB Enhanced Search allow tag filtering. If who you want is reviewed here, you can find her pretty damned quickly.
Last edited by a moderator: