Australia's sex worker review forum
Moderator
TNT Alpha Member
$$contributor$$
Library Card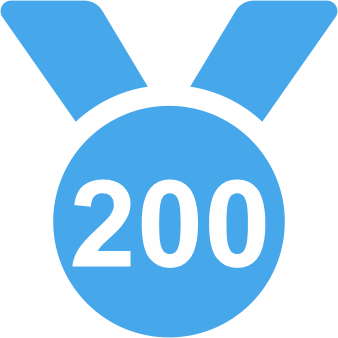 Welcome to The TNT Sugarbabe Forums
We have thousands of reviews of individual Sugarbabes and relevant Sugaring topics to help you make the most of your Sugarbabe punting, with a fast growing membership base across Australia.
Melbourne and Sydney dominate the forums, but with interstate travel, you can find reviews of girls in QLD, WA and SA.
If you are browsing Seeking.com or SugarDaddymeet.com and wondering how you can succeed amongst the competition for these gorgeous women, then there's no better place to start than by joining the TNT Sugarbabe Forum.
The how is as important as the who
Regardless of your home city, the real value in the forum is not just helping you find the girls who are looking for the same thing as you, it's the learnings about how our members locate, attract and bed these lovely young women that is a real point of difference.
Handing you a profile name on Seeking.com and saying "she was good in bed" tells you nothing about how to score with her. Some sites have attempted this in the past, but most have failed through a lack of quality content and a membership group dedicated to the art of Sugarbabe dating.
Scammers and time-waster register
The TNT Sugarbabe Scammers/Time-wasters register is maintained in real time by our members to identify the profiles on Seeking / SDM who will try to scam you, or waste your time. There are more than 500 identified scammers / time wasters that you can easily bypass if you are in the know.
Sugarbabe Discussion Forum
In the Sugarbabe Discussion Forum there are nearly 300 useful discussion topics - from the best hotels/short stay apartments to use in different cities, to wine bars and restaurants that don't break the bank but have the wow factor, to tactics on how to reduce pricing over time.
Sugarbabe Bareback Forum
The Sugarbabe Bareback forum is the only one of its kind and has unique appeal. This is a subscription based forum and one that we grant access to on a discretionary basis after you have contributed consistently to the forum.
Sugarbabe Library
Our easy to use search functionality helps you track and trace everything there is to know about an individual Sugarbabe from the perspective of different members. Our "Will I return" rating graphs give you a sense of whether your time and money is well invested.
Maintaining privacy
Maintaining your and your Sugarbabe's privacy is a primary concern to us. We have strict rules of access and membership retention to ensure that the forum remains sealed off from prying eyes and your/her privacy is protected.
How can I join the TNT Sugarbabe Forum if I have no Sugarbabe reviews to submit?
The entry level forum is the Level 1 Sugarbabe Intel forum, with threads on hundreds of different Sugarbabes providing intel on how to approach them, what pricing has been negotiated and what they are really looking for (not just what's publicly written in their profile).
To access the SugarBabe Intel forum, you can do one of two things:
1. Buy a Seeking Arrangement membership, get talking to Sugarbabes and submit your own intel posts, meeting the minimum forum standard
2. Send a PM to
@Waterboy
or
@trenchy
and purchase a copy of the
150 page TNT guide to Sugarbabes
, complete with interviews with Sugarbabes and experienced SugarDaddies - this gets you 30 days access to the Level 1 Sugarbabe Intel Forum, to help you on your way.
The TNT Verified Advantage
If you are a new member to TNT, or a subscriber, there is a 30 day waiting period before you can access the higher areas of the Sugarbabe Forum. "Verified" TNT members in good standing can receive an early pass from the waiting period and get access to the Level 2 - Sugarbabe Verified forum if they have a sex meet to submit.
Remember there is no cost to access the Level 1 - Sugarbabe Intel Forum, or the Level 2 - Sugarbabe Verified Forum if you have Level 1 intel posts or Level 2 sex reviews to submit.
We hope to see you inside and soon enjoying the same success as our many members in the Sugarbabe Forum!