Australia's sex worker review forum
Moderator
TNT Alpha Member
$$contributor$$
Library Card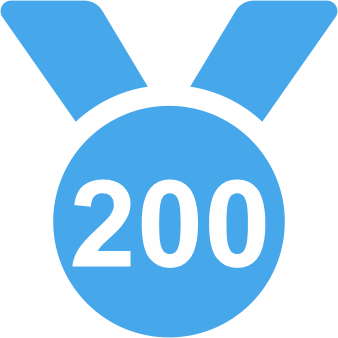 Hi punters, truck loads of reviews arriving daily, with brothels opening on November 23 in Melbourne this will only increase. We have already broken all previous records for reviews posted in a single month in TNT history and Australian sex worker forums history, this November 2020.
1071 reviews posted across the TNT forums in November 2020
**Subscription option also available to the general forums at this time if you don't have a review.**
Join up now!!
Hello Members,
A massive effort from all the TNT members posting their reviews in November 2020.
It's amazing to see the TNT Librarian in action with her graphs and statistics, posting daily in many reviews, and linking up reviews and Girls aliases..
The TNT Library itself is an amazing resource, now with tens of thousands of reviews in the Library and stats at your fingertips. All members with a Library card need to give this a go when you are thinking about searching the old fashioned way. Go to the Library and research and search within there. The enhanced search is a ripper as well. It will save you time and get you the results you are looking for fast.
Regional filters are getting added to the Library as we speak for places like Geelong. This is part of adding wider regional support, but starting here with Geelong.
The Bareback forum has it's own Library as well with only BBFS reviews and hundreds of them in there, to easily hone in on the suburbs of interest.
Also a big thanks to the behind the scenes taggers who are still at it
Regards
trenchy
Monthly Stats
=========================================
Melbourne Massage reviews
Melbourne Private Escort reviews.
Melbourne brothel reviews plus 51 in the TNT Verified Plus forum (not listed below).
Melbourne WeChat reviews.
Unposted entry reviews.
Throw in Reports in the new Sydney Verified forums ( not listed below ), Interstate and International Ladies,, plus reports in our specialised and active Bareback forum, and we are kicking a truck load of reviews again.
Some of our reviews for November 2020 include the following:
Some of the reviews posted inside thenakedtruth.reviews in November 2020
------------------------------------------------------------------------------------
Frankie - Toorak Road, Camberwell - November 2020
Imogen May - St Kilda - 0421802520 - November 2020
Jane - Richmond - 0421971658 - November 2020
Elise - West Brunswick - 0413496760 - November 2020
Linda - Keilor Rd, Niddrie - November 2020
Jenny - Noble Park - 0411281845 - November 2020
Lilly - Wellington Street, Collingwood - November 2020
Penny - Encircle Massage, Whitehorse Road Blackburn - November 2020
Dora - Melbourne CBD - Butterfly, Line ID: bx345 - November 2020
Nadia - Cheltenham - 0423851179 - August 2020
Christy - Melbourne CBD - 0435478849- November 2020
Rita - Victoria Street, Abbotsford - November 2020
Yumi - Heidelberg Angels - Heidelberg West - November 2020
YaYa - Toorak road Camberwell-November 2020
Min - Bell Street, Preston - November
Jane - Richmond - 0421971658 - November 2020
Ella - Springvale - 0406288275 - November 2020
Mila - Domain Interchange - 0403876963 - November 2020
Alice - Phoenix Relaxation - November 2020
May - Top 12 Rowville - November 2020
Lulu - Mulan Massage, Melbourne Road, Newport - November 2020
Angela - Glenferrie Road, Malvern - November 2020
Nana - Malvern - November 2020
Annie Baby- Melbourne CBD - Line ID: anniebaby123 - November 2020
Candy - Nicholson Street, Carlton North - November 2010
Eva - Melbourne CBD - line id:boboevabobo- November 2020
Billie - Toorak Road, Camberwell - November 2020
Paula - Springvale - November 2020
Angela - Glenferrie Road, Malvern - November 2020
Serena - Richmond - November 2020
Sasha - Mitcham - November 2020
Fiona - Beaconsfield - 0492142192 - November 2020
Kitty C - Adelaide CBD - November 2020
Lana - Malvern - November 2020
Angela - Glenferrie Road, Malvern - November 2020
Steffy - The Boardroom - November 2020
Fifi - Top 12 Rowville - November 2020
Sarah - Rainbow Dolls - November 2020
Juhi She - Southbank - 0426621553 - November 2020
Cathy - Essendon - November 2020
Sunny - Carlton - Line ID: abigailxoxo - October 2020
Angela Sweet - Docklands - 0422775456 - Novembert 2020
Sasha - South Parade, Blackburn - November 2020
Elsie - Chiang Mai, Thailand - March 2019
Pa, Niachon Massage, Soi Sukhumvit 11/1, Sukhumvit, Bangkok - October 2020
Jasmine - High Street, Kew - November 2020
Shelby - South Morang - November 2020
Dale - Melbourne CBD - bx345 - November 2020
Jess - Victoria Street, Abbotsford - November 2020
Joe - The Terrace, Ocean Grove - November 2020
Nana - West Footscray - 0403977108 - November 2020
Kaew, Freelancer, Sukhumvit, Bangkok - November 2020
Anna - Club 122/Tender Touch - November 2020
Maya - Hughesdale - November 2020
Nana - Camberwell - November 2020
Eva - Station Street, Thornbury - November 2020
Stella - Maribyrnong - 0499555392 - November 2020
Judy - Phoenix Relaxation - November 2020
Elise - West Brunswick - 0413496760 - November 2020
Jenny - Yarraville - November 2020
Diana - Melbourne CBD - Line ID: 8anitababy8 - November 2020
Jenny - Yarraville - November 2020
Pailin - Parramatta - 0452646955 - November 2020
Annie - Forest Hill - November 2020
Christie - Glen Iris - November 2020
Hannah - Moonee Ponds - November 2020
Elle - Melbourne CBD - 0466548125 - November 2020
Tahlia - Elsternwick -0412 953 818 -November 2020
Lucky - Club No 9 - November 2020
Chanel - Melbourne CBD - 0435815384 - October 2020
Amy- Massage Asia, 264 Hare Street, Echuca - November 2020
Erikka - Melbourne CBD - November 2020
Lisa - Red Light Relaxation - November 2020
Lily - Bell Park - November 2020
Bobo -, Camberwell - November 2020
Joy - Oriental Orchids - November 2020
Chloejp - Seeking Arrangement - November 2020
Giselle - Doncaster - SugarDaddyMeet - November 2020
Im Molly - Seeking Arrangement - November 2020
Sarah_G117 - Seeking Arrangement - November 2020
OliviaBeach - Melbourne - Seeking Arrangement - November 2020
Clara - Windsor - 0432661262 - November 2020
Christie - Glen Iris - November 2020
Scarlett - Sydney CBD - 0472605090 - November 2020
Hayley - Pyrmont - 0478674686 - November 2020
Belle Heidi - Melbourne CBD - 0423676457 - November 2020
Jess - Victoria Street, Abbotsford - November 2020
Tamara - Camberwell - November 2020
Jessica Shane - Caulfield North - 0412410087 - November 2020
Taliah - Top of the Town - November 2020
Sky - Box Hill - Line ID: bx345 - November 2020
Lucy - Candy Club - November 2020
Bianca - Chatswood, Sydney - 0407244027 - October 2020
Bella - High Street, Preston - November 2020
Yaya - Rowville Choice - November 2020
Amy - Plenty Road, Mill park - November 2020
Suki - The Main Course - November 2020
Sally - Aspendale - November 2020
Chloe - Burke Road, Balwyn North - November 2020
Judy - Sunshine - 0402038498 - November 2020
Sasha - Liaisons - November 2020
J Nami - Ginza Club - Nov 2020
Bella - High Street, Preston - November 2020
Yaya - Rowville Choice - November 2020
Amy - Plenty Road, Mill park - November 2020
Lucy - Norlane - 0410240864 - November 2020
Yumi - South Melbourne - November 2020
Vicky - Melbourne CBD - November 2020
Hannah - Melbourne CBD - 0420764239 - November 2020
Sasa - Red Light Relaxation Centre - November 2020
Jackie - JAD, Kew - November 2020
Ivy - Melbourne CBD - 0434578961 - November 2020
Jess - South Melbourne AMP - November 2020
Mia - South Melbourne AMP - November 2020
Jessica Shane - Caulfield North - 0412410087 - November 2020
Sasa - Red Light Relaxation Centre - November 2020
Kiko - Prahran - 0450224342 - November 2020
Stacey - Toorak Road, Camberwell - November 2020
Lindy - U5/49 Great Eastern hwy, Rivervale 6103 WA - November 2020
Nicky - Melbourne CBD - 0415514229 - November 2020
Candy - Melbourne CBD - 0432775676 - November 2020
Manda - Thai Massage, Balwyn North - November 2020
Sasa - Hawthorn - 0411943243 - November 2020
Jenny - Pussycats - November 2020
Kitty - Rainbow Dolls - November 2020
Sarah - Camberwell - November 2020
Mi - Bridge Mall, Bakery Hill - November 2020
Vivian - Melbourne CBD - 0421317282 - November 2020
Dora - Box Hill - Butterfly Line ID: bx345 - September 2020
Nicole - Nova Thai Massage, Ringwood - November 2020
Nono - Bayside Angels - November 2020
Cherry - Frankston - November 2020
Vivian - Melbourne CBD - 0421317282 - November 2020
Bella - Coburg - 0469048520 - November 2020
Bea - Collingwood Confidential - November 2020
Sara - Tottenham - November 2020
Sofia - Sunshine - November 2020
Bella - Coburg - 0469048520 - November 2020
Sky - Masquerades - November 2020
Nicky - Melbourne CBD - 0415514229 - November 2020
Valerie - A Touch More Class - October 2020
Stella - Maribyrnong - 0499555392 - November 2020
Juhi She - Southbank - 0426621553 - October and November 2020
Lily - High Street, Preston - November 2020
Angel - Outcall - 0402662857 - November 2020
Lucky - North Rd Ormond, November 2020
Candy - Xin Massage, Richmond - November 2020
May - Oakleigh South - November 2020
Charlie Milfy Swinton - Melbourne CBD - 0434402073 - November 2020
Jessica - Bell Post Hill - November 2020
Yumi - Melbourne CBD - November 2020
Miki/Mikayel - Broadmeadows - November 2020
Sandy - Thornbury - November 2020
Ali - Camberwell - November 2020
Tina - Bayswater - November 2020
Helen - Bayside Angels - November 2020
Lucy - Doncaster East - November 2020
Elise - Preston - 0413496760 - November 2020
Loulou - Reserviour - 0401195517 - November 2020
Mia - Southbank - 0477779773 - November 2020
CC - Brunswick - 0467724167 - November 2020
Paris - West Footscray - 0424556010 - November 2020
Jess - Sunshine - November 2020
Paris - West Footscray - 0424556010 - November 2020
Chenttele - Camberwell - November 2020
Jenny - Yarraville - November 2020
Angel - Blackburn South - November 2020
Sammy - Liaisons - October 2020
Amy - Melbourne Cbd - 0466984064 - November 2020
Angela - Malvern - November 2020
Monica - Murrumbeena - November 2020
Brooke - Top of the Town - November 2020
Alice - Club 741 - November 2020
Eva Flores - Townsville CBD, QLD - 0484093528 - October, 2020
Ella - Melbourne CBD - 0491730254 - November 2020
Aria - Westminster Secrets - November 2020
Phoenix - Southern Comfort - November 2020
Ada - Main Street, Blackburn - November 2020
Natalie - Southbank - Locanto ID: totaly - November 2020
Lily - Nicholson St, Carlton, November 2020
Natasha - Toorak Road, Camberwell - November 2020
Jasmine - Nicholson Street, Carlton North - November 2020
Stella - Club Pleasure - November 2020
Cindy - Norlane - November 2020
Nicole - Nova Thai Massage, Ringwood - November 2020
Baby - Silk Lotus - November 2020
April - Burke Road, Balwyn North - November 2020
Clara - Prahran - 0432661262 - November 2020
Oil - Bentleigh East - November 2020
Jin Jin - High Street, Thornbury - November 2020
Baby - Silk Lotus - November 2020
Steffy - The Boardroom - November 2020
April - Burke Road, Balwyn North - November 2020
Trixie - Melbourne CBD - turning trix - October 2020
Cindy - Liverpool - 0403397848 - November 2020
Racheal - JAD, Kew - November 2020
Sasha - Melbourne CBD - 0413174329 - November 2020
Sally - The Black Opal - November 2020
Maria - Liaisons - November 2020
Mia - Southbank - 0477779773 - November 2020
Alisa - Melbourne CBD - Line ID: mel00 - November 2020
Emily - Glen Waverley - Butterfly Group, Line ID: bx345 - November 2020
Cindy - Seperation Street, Bell Park - November 2020
Sunny - Carlton - 0466138827 - November 2020
Alma - Clayton - 0406713475 - November 2020
Melissa - Melbourne Road, Newport - November 2020
Clara - Prahran - 0432661262 - November 2020
Hiromi - Melbourne CBD - 0432505532 - November 2020
Jenny - Preston - November 2020
kendra Jamisson - Southbank - 0449130899 - November 2020
Tiffany - Hot Gossip - November 2020
Jessica - Scarlet Lady - November 2020
Amanda - North Road, Oakleigh - November 2020
Ruby Maisen - Burwood East - 0416516916 - September 2020
Mimi - Sunshine - November 2020
Frankie - Collingwood - 0424582914 - November 2020
Slina - Scarlet Lady - November 2020
Aria - Westminster Secrets - November 2020
Demi - Westminster Secrets - November 2020
Apple - Preston - November 2020
Michelle - The Black Opal - November 2020
Jessica - Scarlet Lady - November 2020
Mia - Bodyline - November 2020
Billie - Camberwell - November 2020
Alice - Strathmore - October 2020
Miyu - Oriental Orchids - November 2020
Wendy - Hong Kong Massage - November 2020
Lulu - Burke St, Camberwell - November 2020
Souffle - Melbourne CBD - odeconomy - November 2020
Nana - Braybrook - 0403977108 - November 2020
Amy - St Albans - November 2020
Juhi She - Southbank - 0426621553 - November 2020
Valentina - JAD, 160 High Street, Kew - November 2020
Ivy - Melbourne CBD (Southbank) - 0474128994 - November 2020
Milky - Melbourne CBD - Line ID: melbournebluesky - October 2020
Serena - Point Cook - 0405188009 - November 2020
Emmy - 681 Nicholson Street, Carlton North - November 2020
Celine - 6/180 Commercial Road, Prahran - November 2020
Mimi - 1038B North Road, Bentleigh East - November 2020
Ella - Mulan Massage, 4/330 Melbourne Road, Newport - November 2020
Jessica - Melbourne CBD - 0423919920 - November 2020
Suzie - Springvale - November 2020
Sage - Wives Only - October 2020
Angel - Bundoora - November 2020
Raffi Johanssen - Prahran - 0423739500 - November 2020
Jenny - Yarraville - November 2020
Coco - Preston - November 2020
Pat - Melbourne CBD - November 2020
Emily - Moonee Ponds - November - 2020
Gaia (GaiaLoveTantra) - North Melbourne - March 2020
Sue - St Kilda - 0405894712 - November 2020
Monica - Chadstone - 0481325283 - November 2020
Aya - Octopuses - November 2020
Valentina -160 High Street, Kew - November 2020
Rita - Candy Club - November 2020
Milky - Melbourne CBD - LINE: melbournebluesky - November 2020
Holly - Club Hallam - November 2020
Yuki - Recharge Station, Nunawading - November 2020
Ammu - West Melbourne - 0402972093 - November 2020
Melon - Brighton Road, St Kilda - November 2020
Willow - Collingwood Confidential - November 2020
Katy - Prahran - November 2020
Tina - Wantirna - 0491682701 - November 2020
Celine - Chadstone - 0423837581 - September 2020
Tamara - Toorak Road Camberwell - November 2020
Emma - Warrigal Road, Camberwell - November 2020
Monica - 39 Tope street - November 2020
CutySammy - Chatswood - 0414070725 - September 2020
Poppy - Werribee - 0416430326 - November 2020
Sara - Melbourne CBD - 0416737455 - November 2020
Ella - Newport - November 2020
Fergie - 43 Albion Street, Surry Hills - November 2020
Ellie Aymes - Melbourne CBD - 0437369962 - December 2019
Annabelle Starr - Melbourne CBD - 0457730000 - October 2020
Iya - Melbourne CBD - December 2019
Yona - Geelong - November 2020
Maiya- Victoria St, North Melbourne - November 2020
Amy - Box Hill - Line: Angelia989898 - November 2020
Laylanee - Newcastle - 0474980448 - November 2020
Jasmine - Nicholson st Carlton North - November 2020
Amy - Station st, Box Hill North - November 2020
Layla Marlowe - Southbank - 0420633719 - October 2020
Natasha - Camberwell - November 2020
Selina - Thornbury - November 2020
Nana - Hallam - 0401584620 - November 2020
Nicole - Nova Thai Massage, Ringwood - November 2020
Gina - Sunshine - November 2020
Khloe - Lubina Spa - Beaumaris - November 2020
Michelle - Northcote - November 2020
Thrittakar - Heidelberg - November 2020
Wendy - Happy Massage, Frankston - November 2020
Tamara - Camberwell - November 2020
Nanamy - Melbourne CBD - 0402621525 - November 2020
Loli - Oriental Angels - November 2020
Maddie - Frankston - November 2020
Laila - Club Hallam - November 2020
Yaya - Buckley Street, Essendon - November 2020
Violet - Hawthorn - 0412311382 - November 2020
Maya - Geelong - 0414703580 - November 2020
Cinta - Ultimate Magic - November 2020
Jia - Melbourne CBD - melbourneana1996 - November 2020
Sarah - Camberwell - November 2020
AT's Phuk-et Adventures 2016 and 2017 now into 2020
Alma - Clayton - Line ID: mel00 - November 2020
Luna - Caulfield - 0423468422 - November 2020
Rosie - Footscray - November 2020
Apri l- Coburg- November 2020
Hanna - Alphington - November 2020
Celine/Akane - Adelaide CBD - 0412485090 - September 2020
Violet Devine - 0426133630 - November 2020
Sarah Jane - St Kilda - 0478065732 - September 2020
Ally - North Altona Square. - November 2020
Alysa - Camberwell - 0468787289 - November 2020
Keira Quinn - Melbourne CBD - 0466480590 - October 2020
Lily - Oakleigh - November 2020
Sushi - Sunshine - 0403977108- November 2020
Linda - Melbourne CBD - 0422802698 - November 2020
Momo - CBD - November 2020
Bethany - St Kilda - 0491952877 - November
JoJo - Clayton - Line ID: 8anitababy8 - November 2020
Cathy - Station Street, Thornbury - November 2020
Lara - Southbank - 0410017108 - November 2020
Alma - Clayton - Line ID: bx345 - November 2020
Rose - Sunshine - November 2020
Nina - Melbourne CBD - 0450856484 - November 2020
Tina - High Street, Thornbury - November 2020
Natty - North Melbourne - November 2020
CC - Brunswick - 0467724167 - November 2020
Ora - Thai Harmony, 5 Barrett Lane, Mornington - November 2020
Hailey - Templestowe - 0434277153 - September 2020
Suzy - Carlton - 0458250482 - November 2020
Maddison - Melbourne CBD - 0431761101 - November 2020
Isabel - Melburne CBD - 0413428979 - September 2020
Sushi - West Footscray - November 2020
Nina - Melbourne CBD - 0450856484 - November 2020
Lazycat - Melbourne CBD - Line ID: lazycataww - November 2020
Gina - Reservior - 0401185161 - November 2020
Sara - Clyde North - 0407458356 - November 2020
Lily - Boronia Road, Boronia - November 2020
DeeDee - Hawthorn - November 2020
Complex Minx - Melbourne CBD - 0411241446 - June 2020
CiCi - North Rd Oakleigh - November 2020
Sophia - Chadstone - November 2020
Tiffany - Hawthorn East - November 2020
Sophy - Southbank - Line ID: Ananmelb - November 2020
Flora - Box Hill - Line ID: bx345 - November 2020
LetsHaveSomeFun3 - Sydney - November 2020
jasmine974 - Seeking Arrangement - November 2020
Emily - Old Princes Highway, Beaconsfield - November 2020
Miki - Preston - 0424768135 - November 2020
Crystal - Berwick - November 2020
Monica - Hawthorn - November 2020
Lolitta - Glen Huntly - 0424488387 - November 2020
Angela - Glenferrie Road, Malvern - November 2020
Gina - Carlton North - November 2020
Annabelle - Melbourne CBD - 0451674933 - November 2020
Jess - St Kilda - 0401565878 - November 2020
Hope - Cranbourne - 0488543560 - November 2020
Rose - Pakenham - November 2020
Wei Wei - Old Princes Highway, Beaconsfield - November 2020
Lisa - Infinity Massage, Bulleen - November 2020
Miki - Preston - 0424768135 - November 2020
Yuki - Ballarat Central - 0484106686 - November 2020
Alisson - Chadstone - November 2020
Sushi - West Footscray - 0403977108 - November 2020
Bobo - Cranbourne - 0403724958 - November 2020
Kayla Rivers - Melbourne CBD - November 2020
Jia - Melbourne CBD - WeChat ID : Melbournebluesky - November 2020
Lucy - Melbourne CBD - ffgg456mm - November 2020
April - Miss Heavens - October 2020
Nicole - Nova Thai, Ringwood - November 2020
Hili - Ferntree Gully - November 2020
Julia - Melbourne CBD - 0417506582 - November 2020
Lisa - Ringwood - November 2020
Dee Dee - Rosebank Avenue, Clayton South - November 2020
Judy - Wild Jasmine, South Road, Moorabbin - November 2020
Applez99 - Seeking Arrangement - November 2020
Sienna - Melbourne CBD - 0403546858 - November 2020
Lily - Watt Street, Sunshine - November 2020
Lisa - Dandenong - 0404807163 - November 2020
Aaliyah - West Melbourne - 0432566405 - November 2020
Sally - Aspendale - November 2020
Elsa - Doncaster - 0477452811 - November 2020
Jia - Melbourne CBD - 0478775290 - Wechat ID: melbourneana1996 - November 2020
Tamara - Aloha - Camberwell - November 2020
Serena - Melbourne CBD - 0460947266 - November 2020
Llana - Rosanna - October2020
Vysenya - Melbourne - Seeking Arrangement - November 2020
Gigi Redd - Melbourne CBD - 0481154729 - October 2020
Angel - Camberwell - November 2020
Emma - Broadmeadows - November 2020
Pear - Melbourne CBD - ausapple19 - November 2020
Harley - Beaumaris - November 2020
Janet - High Street Northcote - November 2020
Layla - Toorak Road, Camberwell - November 2020
Emma - Broadmeadows - November 2020
Sunor, Osaka Soapy Massage, Korat/Nakhon Ratchasima - October 2020
Angelique - Seeking Arrangement - November 2020
Chloe__xx - Melbourne - Seeking Arrangement - November 2020
Eva/Ava - Heidelberg West - November 2020
Shay - Melbourne CBD - 0434105840 - November 2020
Paris - Box Hill - Line ID: (凯撒宫/0476211277) - October 2020
Ella - Mulan Massage, Newport - November 2020
Naturally Marree - Melbourne - Seeking Arrangement - November 2020
Simi - Bentleigh East - November 2020
Drama Free Cass - Seeking Arrangement - November 2020
Sarah - Sakura Massage, Hawthorn - November 2020
Chanel - Melbourne CBD - 0435815384 - November 2020
Lisa - Laverton - 0434703151 - November 20
Cherry - Burke Road, Balwyn North - November 2020
Lucy Lulu - Seeking Arrangement - November 2020
Serra - Guildford - 04239824942 - November 2020
Larney Lux - Bendigo - 0407497734 - November 2020
Miya - Melbourne CBD - 0403275964 - November 2020
Ivy - Melbourne CBD - 0434578961 - November 2020
Lauren - Bundoora - Kik ID: thecutestxox - November 2020
Cherry - Burke Road, Balwyn North - November 2020
Sophia - Camberwell - November 2020
Apple - North Road, Ormond - November 2020
Holly - Oak Park - 0411132642 - November 2020
Chantelle - Moonee Ponds - November 2020
Jenny - Preston - November 2020
Jessie - Upper Ferntree Gully - 0451466889 - November 2020
Valentina - Kew - November2020
Sonali - Parramatta - 0422565193 - October 2020
LiLi - Clifton Hill - November 2020
Linda - Abbotsford - November 2020
Lisa - Footscray - November 2020
Roopini - Melbourne CBD - 0422327420 - November 2020
Cara - Northcote - November 2020
Wendy - Preston - November 2020
Emily - Beach Street, Frankston - November 2020
Natasha - Camberwell - November 2020
Mia - Reservoir - November 2020
Lara - Southbank - 0410017108 - November 2020
Jane - Richmond - 0421971658 - November 2020
Natasha - Melbourne CBD - 0435937045 - November 2020
Ella - Cheltenham- 0411785984 - November 2020
Sunor, Osaka Soapy Massage, Korat/Nakhon Ratchasima - October 2020
Brandi - Beaumaris - 0433691821 - November 2020
Fergie - Port Melbourne - 0413117555‬ - November 2020
Melissa - Boronia Road, Boronia - November 2020
JJJBABE - Parramatta - 0410366866 - November 2020
Lucy - Bamboo Body Care - Cheltenham - November 2020
Kaycee Jai - Melbourne CBD - October 2018
Veronica - Prahran - 0413309683 - September 2020
Lara - St Kilda - 0492128680 - November 2020
Monica - Ballarat - November 2020
Lisa - Bentleigh - November 2020
Rita - Melbourne CBD - 0405288115 - November 2020
April Rose - St Kilda - 0433848909 - November 2020
Angela - Malvern - November 2020
Alma - Clayton - Line ID: bx345 - November 2020
Natasha - Camberwell - November 2020
Michelle - Sunshine - November 2020
May - Melbourne CBD - melbournebluesky - November 2020
Eva/Ava - Heidelberg West - November 2020
Namy - Sunshine - November 2020
Sienna & Holly - Tullamarine - 0411132642 - November 2020
Ivy - Malvern East - November 2020
Ivy - Malvern East - November 2020
Sienna_2020 - Seeking Arrangement - November 2020
Torz - Bendigo - 0435570110 - October 2020
Ki Ki -Thornbury - November 2020
Jenny - Abbotsford - November 2020
May - Melbourne CBD - 0478775290 - November 2020
Katherine_babyx - Seeking Arrangement - November 2020
Janet - Northcote - November 2020
Jess - St Kilda - 0401565878 - November 2020
Bella - Preston - November 2020
Stacey - Camberwell - November 2020
Fifi - Richmond - 0466965690 - October 2020
Rosy - Werribee - 0470646037 - November 2020
Realname98 - Melbourne - Seeking Arrangement - November 2020
Daisy - Parramatta - November 2020
Monica - Gardenvale - November 2020
Mimi - Oak Park Massage - November 2020
Alina Monet - Southbank - 0491340284 - November 2020
Winni - Clayton - Line:8anitababy8 - November 2020
Angel - Docklands - 0402662857 - November 2020
Angie - St Kilda Road, St Kilda - November 2020
Lucy - Footscray - November 2020
Kiki - Recharge Station, Nunawading - November 2020
Neeta - Moonee Ponds - October 2020
Jenny - Ormond - November 2020
Rose - Newport - November 2020
Frankie - Collingwood - November 2020
Melody - Bentleigh - 0403275869 - October 2020
Lisa - Werribee - November 2020
Honey - Murrumbeena - November 2020
Jasmine - Box Hill - Line ID: tuqing_aria - November
Mimi - North Road, Oakleigh - November 2020
Alina Monet - Melbourne - 0491340284 - June 2020
Wendy - Carnegie - 0423536919 - November 2020
June - Malvern East - 0420203862 - November 2020
Anna - Plenty Road Preston - November 2020
Private Girl Group - Melbourne CBD - 0424652387 - November 2020
Momo - Footscray - 0423823627 - November 2020
Ivy - Boronia Rd, Boronia - November 2020
Rosie - Braybrook - 0403977108 - November 2020
Eva - Bentleigh - 0492942861 - November 2020
Pat - Canterbury - November 2020
Crystal Waters - Melbourne CBD - 0476599341 - October 2020
Hitomi - Box Hill - Line ID: skr9 - November 2020
Tiffany - Glen Huntly - November 2020
Effie - Moonee Ponds - November 2020
Bella - West Footscray - 0403977108 - November 2020
Ella - Melbourne CBD - 0491730254 - November 2020
Nancy - Clayton - November 2020
Jasmine - Sansabai, 191 Buckley Street, Essendon - November 2020
April - Vermont - October 2020
Yaya - Body Health Treatment, Blackburn - November 2020
Angela - Malvern - November 2020
Rita - Melbourne CBD - 0405288115 - November 2020
Yumi - Melbourne CBD - 0421782313 - November 2020
Phoebe - Empire Spa, Richmond - November 2020
Alice - Melbourne CBD - 0468926544 - November 2020
Angela Sweet - Docklands - 0422775456 - July 2020
Anna - JAD Therapies - November
Leah - Hawthorn - November 2020
May - Melbourne CBD - Line : melbournebluesky - November 2020
Neha - Kew - November 2020
Ivy - Greensborough - November 2020
Sophie - Malvern - 0433846066 - November 2020
Angela - Clayton - 0411081632 Line ID: bx345 - November 2020
Cara - Sunshine - November 2020
Ariana - Seaford - 0437763738 - November 2020
Ivy - Greensborough - November 2020
Mia - North Road, Oakleigh - November 2020
Nicky - Melbourne CBD - 0415515229 - November 2020
Nicky - Melbourne CBD - 0415515229 - November 2020
Lynne - Balwyn - November 2020
Sophie - 226a Glenferrie Road, Malvern - November 2020
Lily - Buckley Street, Essendon - November 2020
Coco - Clayton - Line: ffgg456mm (Toxic Love) - November 2020
Nanamy - Melbourne CBD - Line ID: hiromilove9 - November 2020
Sally & Sky - Ballarat - October 2020
Ella - Springvale - 0406288275 - November 2020
Isabel - Coburg North - November 2020
Selena - Box Hill - Butterfly, Wechat ID: biubiu123bb - November 2020
K - Dandenong - Line ID: hellokitty666666 - November 2020
Ella - Springvale - 0406288275 - November 2020
Dee Dee - Clayton South - November 2020
Tabatha - Melbourne CBD - 0416872105 - November 2020
Sarah - Clayton - November 2020
Vanessa - Melbourne CBD - 0410460781 - September 2020
Flora - Box Hill - Line ID: bx345 - November 2020
Bpureheart - Seeking Arrangement - November 2020
Lucky - Ormond - November 2020
Carla - Bentleigh - October 2020
Libby - Werribee - 0452133287 - October 2020
Hanna - November 2020
Jenny - Box Hill South - November 2020
May - Melbourne CBD - wechat : Melbourneana1996 - November 2020
Rose - Kew - November 2020
Yoyo - Balwyn North - November 2020
Fiona - East Hampton - 0402638639 - November 2020
Ila - Glen Huntly - October - 2020
Natti - Victoria Street, North Melbourne - November 2020
Mila - Braybrook - 0403977108 - November 2020
Amy - Newport - November 2020
Peaches - Melbourne CBD - 0421735362 - November 2020
Dee Dee - Rosebank Clayton South - November 2020
Lea - St Kilda Road, St Kilda - November 2020
Zsuzsa - My Temple Massage, Ormond - November 2020
Miyaka - Suki Beauty, Melbourne CBD - November 2020
CloverLuckyx - Melbourne - Seeking Arrangement - November 2020
Lisa - Clayton South - 0404807163 - November 2020
Veronica - St Kilda - 0413309683 - November 2020
Abby - Vermont - November 2020
Dee Dee - Clayton South - November 2020
Krystal - Boronia - Locanto User: redRoses01 - November 2020
Mia - Southbank - 0477779773 - November 2020
Sara - Melbourne CBD - 0416737455 - November 2020
Alice - Melbourne CBD - Butterfly Line ID: bx345 - November 2020
Roopchie - Murrumbeena - 0478660035 - November 2020
Kristy - St Kilda - 0401565878 - November 2020
Frankie - Collingwood - 0424582914 - November 2020
Nyaruach - Dandenong - Seeking Arrangement - November 2020
果果 - Box Hill - Ozinin - November 2020
Stacey - Camberwell - November 2020
Lauren - Bundoora - kik: thecutestxox - November 2020
Linda - Melbourne CBD - 0452072334 - November 2020
Coco - Melbourne CBD - Wechat ID: SH420089860 - November 2020
Paulina - Elwood - 0481242865 - October 2020
Miki - Box Hill - crystal-1268 - November 2020
May - Melbourne CBD - 0478775290 - November 2020
Rosie - Brooklyn - November 2020
Jane - Richmond - 0421971658 - November 2020
Ruby - Pings, Paramount Centre, - November 2020
Hiromi - Melbourne CBD - Line ID: hiromilove9 - November 2020
Rosie - Three Sisters, Camberwell, November 2020
Miya - Melbourne CBD - 0403275964 - November 2020
Krystal - Boronia - Locanto User: redRoses01 - November 2020
Candy - Clayton - 0412082346 - November 2020
Breh - Glen Iris - 0423319538 - November 2020
Isabella - Essendon - November 2020
Molly - Rockbank - 0420616243 - July 2020
Zarah Banks - Melbourne CBD - 0402456396 - October 2020
Sofia - Harrington Square, Altona - November 2020
Ali - Camberwell - November 2020
Ali - Camberwell - November 2020
Stacey - Camberwell - November 2020
Hiromi - Melbourne CBD - 0432505532 - November 2020
Tiffany - Blackburn South - November 2020
Lolita - Coburg - 0413496760 - November 2020
Linda - Geelong - 0484106686 - November 2020
JoJo - Clayton - Line ID 8Anitababy 8 - November 2020
Hiromi - Melbourne CBD - WeChat ID: hiromilove - November 2020
Linda - Geelong West - November 2020
Cheesecake - Box Hill - LINE: ceceliadardar1 - November 2020
Kira - Moonee Ponds - November 2020
Rachel - Kew - October 2020
Bridgette - Kew - October 2020
Sienna - Windsor - 0406125590 - November 2020
Linda - Siam Thai Massage 2, Niddrie - November 2020
Dian - Sunshine - November 2020
Julia - Melbourne CBD - 0417506582 - November 2020
Nicky - Melbourne CBD - 0415515229 - October 2020
Yumi - Camberwell - November 2020
Elle - Melbourne - 0466548125 - November 2020
Olivia - Brighton - Nov 2020
Tina - Traralgon - November 2020
Cindy - South Melbourne - November 2020
Julia - Melbourne CBD - 0417506582 - November 2020
Mimi - Bentleigh East - November 2020
Natalie - Southbank - Locanto totaly - November 2020
Nicky - Melbourne CBD - 0415515229 - October 2020
Unknown - Bonbeach - 0470313775 - November 2020
Cindy - Clayton - 0403515035 - March 2020
Samantha - Melbourne CBD - 0406084699 - November 2020
Lisa - Broadmeadows - November 2020
Smile - Model For You - Singapore - November 2020
Elle - Melbourne CBD - 0466548125 - November 2020
Kelly - Hughesdale - November 2020
Alice - Centara Thai, Croydon - November 2020
Sasha - Melbourne CBD - 0414912715 - October 2020
Lily - Moonee Ponds - November 2020
Lulu - Mulan Massage, Newport - November 2020
Natalie - Sansabai, Essendon - November 2020
Angel - Blackburn South - November 2020
Anna - Parramatta - 0421571550 - November 2020
Sienna - Tullamarine - 0404518218 - November 2020
Amy & Alyssa - Burwood - November 2020
Tina - Burwood East - November 2020
Ivy - Nunawading - November 2020
Sammy - Clayton - 0405809831 - November 2020
FeiFei - Vermont - November 2020
Pat - Red Orchid Therapy, Canterbury - November 2020
Imogen - St Kilda - 0421802520 - November 2020
Rose - Mulan Massage, Newport - November 2020
Sassy - South Melbourne - 0424901868 - November 2020
Evie Jones - Melbourne CBD - 0421337633 - October 2020
Nicole - Melbourne CBD - Line ID: Melbourne blue sky - November 2020
Alice - Sunshine - November 2020
Breh - Glen Iris - 0423319538 - November 2020
Effie - Moonee Ponds - 0473957909 - November 2020
Kissprincess Seeking Arrangement- Sydney, November 2020
sunflower_sun - Melbourne - SeekingArrangement - November 2020
ZKurt - Melbourne - Seeking Arrangement - November 2020
Amber - Hawthorn - 0432520157 - November 2020
Anita - Clayton - Line ID 8Anitababy 8 - October 2020
Julia - Clayton - 0467660178 - October 2020
Sienna - Tullamarine - 0404518218 - November 2020
Fergie - Port Melbourne - 0413117555 - November 2020
Jennifer - Braybrook - November 2020
Jessie - Gosford - 0480295558 - September 2020
Paris - Templestowe - November 2020
Amanda - Box Hill South - November 2020
Bella - Port Melbourne - November 2020
Linda - Angel Oriental Massage, Bendigo - November 2020
Crystal - Springvale - 0479134077 - November 2020
Layla - Springvale - 0466309998 - October 2020
Coco - Qings Massage, Bendigo - November 2020
Margie – Melbourne CBD – 0422707626 - November 2020
Kimi - Vermont - November 2020
Sugar - Preston - November 2020
Emma - Glen Waverley - 0450781686 - November 2020
Mango - Newcastle - 0431029590 - October
Emma - Glen Waverley - 0450781686 - November 2020
Kimi - Vermont - November 2020
Sugar - Preston - November 2020
Hiromi - Melbourne CBD - Line ID hiromilove9 - November 2020
Lena - Pinky Star Massage, Croydon - November 2020
Orange - Newcastle - 0420298064 - October
Cathy - Braybrook - November 2020
Isla Fae - Docklands - 046835496 - November 2020
elstel1991 - Melbourne - Seeking Arrangement - November 2020
Hailey - Templestowe - 0434277153 - October 2020
Ayumi - Newcastle - 0433971191 - October 2020
Katie Maya - Melbourne CBD - 0424789616 - November 2020
Cindy - Moonee Ponds - November 2020
Coco - Thornbury - November 2020
Arna - Kew - November 2020
Ayumi - Gosford - 0433971191 - September 2020
Anita - Doncaster - Line ID: bx345 - November 2020
April Harper - Heidelberg - 0434714627 - October 2020
Mimi - Northcote - November 2020
Mina - Newcastle - 0423411594 - September 2020
Angela - Malvern - November 2020
Patty - Melbourne CBD - 0434578961 - November 2020
Courtney - Doveton - 0411987592 - November 2020
Mona - My Thai Therapy, Noble Park - November 2020
Miya - Melbourne CBD - 0403275964 - November 2020
Mona - Sansabai, Essendon - November 2020
Joy - Clayton - Line ID: 8anitababy8 - November 2020
Jayden - Niddrie - 0403686579 - October2020
Saku - Geelong - 0416845296 - November 2020
Posh Sonya - Melbourne CBD - 0498866560 - November 2020
Grace - Melbourne CBD - 0448499439 - November 2020
Julie - Geelong - 0426742363 - October 2020
Nakita - Noble Park - 0416008500 - November 2020
Sushi - West Footscray -0403977108 - November 2020
Natalie - Laverton - Locanto User: Totaly - November 2020
Heri - Melbourne CBD - LineID: Melbournebluesky - November 2020
Nicole - Heatherdale - November 2020
Aki - Werribee - 0432424691 - November 2020
Mona - Footscray - 0478472304 - November 2020
Marcella - Melbourne - 0481350008 - November 2020
Ling - Essendon - November 2020
Niko - Camberwell - November 2020
Sasha - Maribynong - 0410433189 - November 2020
Hailey - Melbourne CBD - 0434277153 - November 2020
Anitababy - Clayton - Line ID: 8anitababy8 - November 2020
Coco -nNunawading - November 2020
Mandy - Frankston - November 2020
Priya - Murrumbeena - November 2020
Breh - Glen Iris - 0423319538 - November 2020
Barbara - Holmesglen - 0447447555 - September 2020
Jade Kim - Sydney CBD - 0478951321 - November 2020
Marisa – Brisbane CBD – 0451268448 - October 2020
Ava - Melbourne CBD - 0479072919 - October 2020
Kate - Bayswater North - November 2020
Amelia - Mitcham - November 2020
ShaSha - Melbourne Cbd - Line ID : melbournebluesky - November 2020
Courtney - Doveton - 0411987592 - November 2020
Sasha - Maribyrnong - November 2020 -
Jessica - Doncaster - 0411936032 - November 2020
Alice - Croydon - November 2020
Rosie - Camberwell - November 2020
Sunny - Carlton - Line ID: abigailxoxo - October 2020
Sally - Box Hill - November 2020
Cindy - McKinnon - November 2020
Rose - Deer Park -‭ 0451241683‬ - November 2020
Miya - Melbourne CBD - 0403275964 - November 2020
Tatiana - South Melbourne - 0466237846 - November 2020
Janet - Northcote - November 2020
Rosie - Marigold Massage, Footscray - November 2020
Jessie - Upper Ferntree Gully - 0434588189 - November 2020
Yuki - Box Hill - Line ID: 5181688 - November 2020
Tatiana - South Melbourne - 0466237846 - November 2020
Mia - Yarraville - November 2020
Miya - Melbourne CBD - 0403275964 - November 2020
Christie - Docklands - 0415466067 - November 2020
Mary - Thornbury - November 2020
Marcella - Melbourne CBD - 0481350008 - November 2020
Chanel - Essendon - November 2020
Nadia - Malvern - November 2020
Karla - Dandenong- November 2020
Nana - Camberwell - June 2020
Nicole - Melbourne CBD - Line ID: Melbournebluesky - November 2020
ShaSha - Melbourne CBD - Line ID: melbournebluesky - November 2020
Chloe - Melbourne CBD - 0403158076 - November 2020
Jessie - Upper Ferntree Gully - 0434588189 - October 2020
Chloe - Melbourne CBD - 0481722418 - June 2020
Emily - Frankston - November 2020
Vivi - Footscray - 0405809831 - November 2020
Sasha - Maribynong - 0410433189 - November 2020
Coco - Wantirna - 0450523585 - October 2020
Ella - Newport - November 2020
Maiya - North Melbourne - November 2020
Ariana - Seaford - 0437763738 - October 2020
Lea - St Kilda - October 2020
Rebecca - Preston - October 2020
Tina - Preston - November 2020
CiCi - Hawthorn - 0421511081- October 2020
Emma - South Melbourne - June 2020
Tina - Preston - November 2020
Celine - Geelong - November 2020
Jen - Melbourne CBD - 0492128941 - November 2020
Amanda - Camberwell - November 2020
Yoyo - Clayton - 0481980698 - October 2020
Lucy - Kew - 0420450064 - October 2020
Ni Ra - Craigieburn - November 2020
Elaine - Glenroy - November 2020
Angela - Malvern - November 2020
Stoya - Camberwell - October 2020
ZKurt - Melbourne - Seeking Arrangement - November 2020
Chloe - Thornbury - November 2020
Brigit - Kew - October 2020
Ariana - Seaford - October 2020
Daiyu - Melbourne - 0413676521 - November 2020
CheekyMelbournegirl - Melbourne - Seeking Arrangement - November 2020
Kitty - Camberwell - November 2020
Hope - Cranbourne East - 0488543560 - November 2020
Lisa - Braybrook - October 2020
Elise - Sunshine - November 2020
Julia Love - Melbourne CBD - 0421207336 - November 2020
Mandy - Chinese Rose, Croydon - 0488202166 - November 2020
Tamara - Camberwell - November 2020
Ann - Frankston - October 2020
Bambi - Westminster Secrets - January 2020
Sienna and Bailey - Tullamarine - 0404518218 - October 2020
Helen - Richmond - November 2020
Mia - Oakleigh - November 2020
Fire - Melbourne CBD - Line ID: clubmel - October 2020
Yaya - Glen Huntly - November 2020
Teresa - West Footscray - 0403977108 - November 2020
Jenny - 632 North Road, Ormond - October 2020
ShaSha - Melbourne CBD - 0478775290 Line ID: melbournebluesky - October 2020
Cherry - Melbourne - Seeking Arrangement - November 2020
Ava - Melbourne CBD - 0479072919 - October 2020
Jessica - Sunshine - October 2020
Eva - 1a North Shore Road, Norlane - October 2020
Linda - Hawthorn - November 2020
spicyandsalty69 - Melbourne - Seeking Arrangement - November 2020
Mimi - West Footscray - 0403977108 - November 2020
ShaSha - Melbourne CBD - 0478775290 Line ID: melbournebluesky - October 2020
Veronica - St Kilda - 0413309683 - October 2020
Jessica - 2/16 Watt Street, Sunshine - October 2020
Linda - Hawthorn - November 2020
Maze - Mitcham - November 2020
Amanda - Box Hill - 0414174468 - October 2020
Jessica Summers - Melbourne CBD - 0472633567 - October 2020
Amy - Blackburn South - November 2020
Boom, UOD Massage, Pak Chong, Nakhon Ratchasima, Thailand - October 2020
Cindy - South Melbourne - October 2020
sushibabyy99 - Melbourne - Seeking Arrangement - October 2020
Courtney - Doveton - 0411987592 - November 2020
Elle - Melbourne CBD - 0466548125 - November 2020
Natasha - Camberwell - November 2020
Ivy - Essendon - November 2020
Tiffany - Glenhuntly - November 2020
Delilah - Berwick - November 2020
Miyaka - Melbourne CBD - 0432913366 - October 2020
Cherry - Hawthorn - October 2020
Sara1441 - Sydney - Seeking Arrangement - October 2020
Jada - Bulleen - November 2020
Maddie - Frankston - November 2020
Shia - Shop 1 6-18 Poplar Street, Darlinghurst - October 2020
Vivian – South Melbourne – 0421317282 – October 2020
April - South Melbourne - November 2020
Gaew, New Nara Thai Massage, 2235 Road, Pak Chong, Nakhon Ratchasima, Thailand - October 2020
Anna - Coburg - October 2020
Mayu - Top Ryde 190, 190 Blaxland Road, Ryde - October 2020
Hannah - South Melbourne - November 2020
Lisa - Bentleigh - 0432125706 - October 2020
Diane - Cranbourne - October 2020
Jessica - Doncaster - 0411936032 - November 2020
Jasmine - Coburg - October 2020
Belle - St Kilda - 0406101745 - November 2020
Honey - Noble Park North - October 2020
Zoey comes to play - Seeking Arrangement - October 2020
Jessica - West Footscray - 0403977108 - November 2020
Emma - Bentleigh East - November 2020
Christie - Docklands - 0415466067 - November 2020
Grace - Melbourne CBD - 0480273462 - October 2020
Irene - Carlton North - October 2020
Sonia - Sunshine - October 2020
Anna - Richmond - October 2020
Nicky - South Yarra - 0423922061 - November 2020
Candycokes - Seeking Arrangement - November 2020
Tina - Beaconsfield - October 2020
Ammu - Melbourne CBD - 0402972093 - November 2020
Cindy - Collingwood - October 2020
Sarah Hadfield - Seeking Arrangement - October 2020
Angela - Blackburn South - October 2020
Sophia - Essendon - October 2020
Olivia - Mitcham - October 2020
Chilli - Essendon - October 2020
Sunny - Carlton - 0466138827 - October 2020
Olivia - Mitcham - October 2020
Lily - North Melbourne - October 2020
Lindy - Templestowe - 0404775104 - September 2020
Patty - Doncaster - Line ID: bx345 - October 2020
Sunny - Carlton - 0466138827 - October 2020
Q - Flemington - November 2020
KitKate - Locanto - Ringwood - November 2020
Souuthbankbaby - Seeking Arrangement - October 2020
Saraye26 - Seeking Arrangement- October 2020
Yaya - Greensborough - November 2020
Emma - Melbourne CBD - 0478046492 - August 2020
Yu Yu - Top Massage Ballarat - 0432979778 - October 2020
Maya - Canterbury - November 2020
Lili - Huashan Road, Nanjing, China - October 2020
Bri - Docklands - 0414631051 - October 2020
Antina - Glen Huntly - October 2020
Katie - Yarraville - October 2020
Miya - Melbourne CBD - 0403275964 - November 2020
Nana - Southbank - Line ID: nana961001 - October 2020
Chiwawa - Melbourne CBD - Line: smallapple19 - October 2020
Daisy Delaney - Melbourne CBD - 0476557154 - October 2020
Sami - Box Hill - KMP, Line ID: aus_babe5 - November 2020
Pui, Five Massage, Soi Saiyuan, Rawai, Phuket - October 2020
Jojo - Box Hill - 0422850416 - October 2020
Marley - Yoko's Rydalmere 55 Bridge St - October 2020
Lady Charlotte - Frankston - 0498331771 - October 2020
Aranya - Camberwell - October 2020
Linda - St Kilda - 0451532426 - October 2020
Vanessa - West Melbounre - 0410460781 - October 2020
Yaya - Glen Huntly - October 2020
Jeni - Point Cook - 0451939668 - October 2020
Imyourboo200 - Melbourne - Seeking Arrangement - October 2020
Nicky - Melbourne CBD - 0415514229 - October 2020
Linda - Strathmore - October 2020
Esther - Melbourne CBD - 0412511652 - October 2020
Mimi - Abbotsford - October 2020
Ali - Camberwell - October 2020
Anna - Laverton - October 2020
Saraye26 - Seeking Arrangement- October 2020
Ivy - Newcastle - 0481208391 - September 2020
Tcoffee8 - Seeking Arrangement- October 2020
Lydia_99xo - Seeking Arrangement - October 2020
Hiromi - Melbourne CBD - 0432505532 - November 2020
Rearrangeme - Seeking Arrangement - October 2020
Tess789 - Sydney - Seeking Arrangement - October 2020
AMelbs - Melbourne - Seeking Arrangement - October 2020
Chanel - Melbourne CBD - 0435815384 - October 2020
Mina - Newcastle - 0423411594 - September 2020
Miru - Box Hill - Line ID: bx345 - September 2020
Nikki - Melbourne CBD - 0411526814 - September 2020
Tara - Melbourne CBD - 0401491309 - September 2020
Saraye26 - Melbourne - Seeking Arrangement - October 2020
Stephanie - Miranda - 0488049667 - December 2019
Rachemmy - Melbourne - Seeking Arrangement - October 2020
CC - Brunswick - 0467724167 - June 2020
PeachQ - Adelaide CBD - 0421165779 - June 2020
Jess - St Kilda - 0401565878 - November 2020
Nakita - Outcall Northern Suburbs - 0416008500 - February 2020
Paris Green - Docklands - 0434398041 - February 2020
Complex Minx - Melbourne CBD - 0411241446 - June 2020
Eva Macpherson - South Yarra - 0499918873 - April 2020
Ellie Aymes - Melbourne CBD - 0437369962 - December 2019
Bailey - Liasons - August 2020
Gaia (GaiaLoveTantra) - North Melbourne - March 2020
Jess - St Kilda - 0401565878 - September 2020
Iya - Melbourne CBD - 0414073553 - December 2019
Lulu - Warrigal Rd. Malvern East - July 2020
Beingfree90 - Seeking Arrangement - November 2020
Sweet Isobelle/Sara Fennic - Point Cook - 0421668226 - February 2020
Seraphina2 - Seeking Arrangement - November 2020
Sarah_G117 - Seeking Arrangement - November 2020
OliviaBeach - Melbourne - Seeking Arrangement - November 2020
curvyfine - Melbourne - Seeking Arrangement - November 2020
BellaCloud - Melbourne - Seeking Arrangement - November 2020
Applez99 - Seeking Arrangement - November 2020
Vysenya - Melbourne - Seeking Arrangement - November 2020
Naturally Marree - Melbourne - Seeking Arrangement - November 2020
Linla96 - Melbourne - Seeking Arrangement - November 2020
Miss Daisy Rose - Melbourne - Seeking Arrangement - November 2020
Sienna_2020 - Seeking Arrangement - November 2020
Mamita Latinaa - Seeking Arrangement - October 2020
Monica2601 - Seeking Arrangement - November 2020
Dora - Box Hill - Butterfly Line ID: bx345 - September 2020
Address:
26 Hocking Street
COBURG VIC 3058
Telephone:
93507544
SWA944BE
518 Flinders
Address:
516-518 Flinders Street
MELBOURNE VIC 3000
Telephone:
90775950
SWA9625BE
Visit website
Bayside Babes
Address:
6 Hamlet Street
CHELTENHAM VIC 3192
Telephone:
95846598
SWA6414B
The Bignell
Address:
6 Bignell Road
MOORABBIN SOUTH VIC 3196
Telephone:
95530192
SWA100BE
Black Opal
Address:
12 Dandenong Street
DANDENONG VIC 3175
Telephone:
97923008
SWA194BE
Blue Krystal
Address:
16 Greens Road
DANDENONG VIC 3175
Telephone:
97085555
SWA3420BE
Visit website
The Boardroom
Address:
53 Market Street
SOUTH MELBOURNE VIC 3205
Telephone:
96991711
SWA395BE
Visit website
Bodyline
Address:
10 Thomas Street
YARRAVILLE VIC 3013
Telephone:
93146551
SWA126BE
Visit website
Bodilinx
Address:
10 Thomas Street
YARRAVILLE VIC 3013
Telephone:
93146551
SWA1408B
Visit website
Butterfly's
Address:
11 King Street
BLACKBURN VIC 3130
Telephone:
98780085
SWA5415B
Visit website
California Club
Address:
30A St Kilda Road
ST KILDA VIC 3182
Telephone:
95294727
SWA3430BE
Visit website
Candy Club
Address:
392 Victoria Street
RICHMOND VIC 3121
Telephone:
94285077
SWA3276BE
Cherry Blossoms
Address:
7 Park Street
SOUTH MELBOURNE VIC 3205
Telephone:
96828848
SWA 492B
Club 741
Address:
741 Geelong Road
BROOKLYN VIC 3025
Telephone:
93144242
SWA453B
Visit website
Club 859
Address:
859 Glenhuntly Road
CAULFIELD SOUTH VIC 3162
Telephone:
95238555
SWA154B
Visit website
Club Eight
Address:
8 Yiannis Court
SPRINGVALE VIC 3171
Telephone:
95471666
SWA6727B
Club Hallam
Address:
7 Rimfire Drive
HALLAM VIC 3803
Telephone:
97024744
SWA7687B
Visit website
Club Keys
Address:
67 Keys Road
MOORABBIN VIC 3189
Telephone:
9555 8100
SWA533B
Club Temptation
Address:
48 Davies Avenue
SUNSHINE NORTH VIC 3020
Telephone:
9364 0770
SWA7968B
Visit website
Collingwood Confidential
Address:
59-63 Rupert Street
COLLINGWOOD VIC 3066
Telephone:
94176004
SWA7528BE
Visit website
Crystal Lodge
Address:
61 Trade Place
COBURG VIC 3058
Telephone:
03 9353333
SWA221BE
Cumberland Relaxation
Address:
15a Cumberland Drive
SEAFORD VIC 3198
Telephone:
87740689
SWA7510B
Daily Planet
Address:
9 Horne Street
ELSTERNWICK VIC 3185
Telephone:
95281766
SWA192BE
Visit website
Dandy Belles
Address:
15-17 Maxwell Street
DANDENONG VIC 3175
Telephone:
97920166
SWA3702BE
Visit website
The Duchess
Address:
7-9 Duke Street
ABBOTSFORD VIC 3067
Telephone:
94190688
SWA6679B
Eastern 25
Address:
25 Thornton Crescent
MITCHAM VIC 3132
Telephone:
98743388
SWA1052BE
Far Eastern Relaxation
Address:
77 Racecourse Road
NORTH MELBOURNE VIC 3051
Telephone:
93268388
SWA6134B
Fetish House
Address:
1 Edinburgh Street
OAKLEIGH SOUTH VIC 3167
Telephone:
95448384
SWA4228BE
Visit website
Flame Angels
Address:
895 Mountain Highway
BAYSWATER VIC 3153
Telephone:
97204044
SWA3466B
The Forum
Address:
20 Norton Drive
MELTON VIC 3194
Telephone:
97468922
SWA4971B
Garden of Eden
Address:
2 Kirkham Road
DANDENONG VIC 3175
Telephone:
97924411
SWA8810BE
Visit website
Georgies' Place
Address:
977 Glenhuntly Road
CAULFIELD VIC 3162
Telephone:
95366221
SWA5944B
Gotham City
Address:
72 Clarke Street
SOUTH MELBOURNE VIC 3205
Telephone:
96999269
SWA878BE
Visit website
The Harem
Address:
55 Park Street
SOUTH MELBOURNE VIC 3205
Telephone:
96991047
SWA216BE
Visit website
Hot Gossip
Address:
42-44 Cromer Avenue
SUNSHINE VIC 3020
Telephone:
93666444
SWA5832BE
Ji Li Golden Hands Relaxation Centre
Address:
482 Geelong Road
WEST FOOTSCRAY VIC 3012
Telephone:
93148294
SWA83B
Ladies on York
Address:
59 York Street
SOUTH MELBOURNE VIC 3205
Telephone:
96905977
SWA7559BE
Le Boudoir
Address:
81 Rokeby Street
COLLINGWOOD VIC 3066
Telephone:
94158055
SWA488B
Visit website
Magic Hands
Address:
10 Graham Road
CLAYTON VIC 3168
Telephone:
95466444
SWA6336B
Main Course
Address:
58 Dudley Street
WEST MELBOURNE VIC 3003
Telephone:
93291000
SWA264BE
Maison D'Amour
Address:
33 Graham Road
CLAYTON VIC 3168
Telephone:
95470275
SWA115B
Manhattan Terrace
Address:
554 Swanston Street
CARLTON VIC 3053
Telephone:
93476000
SWA4281BE
Visit website
Masquerades
Address:
142 Bridge Road
KEYSBOROUGH VIC 3175
Telephone:
97988615
SWA4610B
Melbourne Colosseum
Address:
45-47 Tope Street
SOUTH MELBOURNE VIC 3205
Telephone:
96969199
SWA944BE
Visit website
Moon Club
Address:
26 Rhur Street
DANDENONG VIC 3175
Telephone:
97935289
SWA3337BE
My Alibi
Address:
35A Northgate Drive
THOMASTOWN VIC 3074
Telephone:
94658899
SWA7466B
Visit website
Naughty Times
Address:
1309 North Road
HUNTINGDALE VIC 3166
Telephone:
95444433
SWA109B
Visit website
New Palace
Address:
31 Aster Avenue
CARRUM DOWNS VIC 3201
Telephone:
97750502
SWA4177B
The Nook
Address:
2 The Nook
BAYSWATER NORTH VIC 3153
Telephone:
97290688
SWA6710BE
The Number 1
Address:
1 Joel Court
MOORABBIN VIC 3186
Telephone:
953226666
SWA8925BE
Visit website
Number 100
Address:
100 Johnston Street
COLLINGWOOD VIC 3066
Telephone:
94160099
SWA7801BE
Visit website
The Oasis of the North
Address:
94-96 Trawalla Avenue
THOMASTOWN VIC 3074
Telephone:
93599408
SWA142B
Visit website
Octopuses
Address:
24 Buchanan Rd
BROOKLYN VIC 3025
Telephone:
93148800
SWA5693BE
Visit website
Oriental Angels
Address:
15 George Street
BLACKBURN VIC 3130
Telephone:
98773123
SWA6374B
Oriental Dolls
Address:
39 Tope Street
SOUTH MELBOURNE VIC 3205
Telephone:
96450206
SWA4650BE
Oriental Orchids
Address:
23 Hume Street
HUNTINGDALE VIC 3166
Telephone:
95441589
SWA4697BE
Oriental Leisure Paradise
Address:
47 Glendale Avenue
HASTINGS VIC 3915
Telephone:
59793066
SWA3161XB
Oriental Plums
Address:
38 Tuscan Court
THOMASTOWN VIC 3074
Telephone:
94603388
SWA551B
Paradise Playmates
Address:
31 Wells Road
SEAFORD VIC 3198
Telephone:
97867222
SWA7091BE
The Pink Palace
Address:
16 Palmerston
SOUTH MELBOURNE VIC 3205
Telephone:
96999974
SWA268B
Visit website
Address:
44 Gladstone Street
SOUTH MELBOURNE VIC 3205
Telephone:
96962222
SWA458BE
Pleasure Planets
Address:
43 Lipton Drive
THOMASTOWN VIC 3074
Telephone:
94693223
SWA4572B
Presidential Suite
Address:
45 Keppler Circuit
SEAFORD VIC 3198
Telephone:
97750880
SWA1220BE
Visit website
Purple Garden
Address:
34 Warner Street
HUNTINGDALE VIC 3166
Telephone:
95632982
SWA3671B
Pussycats
Address:
3 Leslie Court
BURWOOD VIC 3125
Telephone:
98085855
SWA7043BE
The Red Door
Address:
7 Heversham Drive
SEAFORD VIC 3198
Telephone:
97825866
SWA7590B
Visit website
Red Lantern
Address:
17 Nicole Way
DANDENONG VIC 3175
Telephone:
97932988
SWA7023B
Visit website
Red Light Relaxation Centre
Address:
44a Winterton Road
CLAYTON VIC 3168
Telephone:
95438220
SWA5531B
Romantics
Address:
71 Colebrook Street
BRUNSWICK VIC 3056
Telephone:
93860206
SWA818B
The Rose
Address:
10 Fulton Street
OAKLEIGH VIC 3166
Telephone:
95435901
SWA5532B
Rowville Choice
Address:
2/12 Mosrael Place
ROWVILLE VIC 3178
Telephone:
97642100
SWA763B
Visit website
Scarlet Lady
Address:
4 Dummet Cresent
CLIFTON HILL VIC 3068
Telephone:
94890200
SWA227B
Visit website
Show Me Fire
Address:
27 Fleet Street
SOMERTON VIC 3061
Telephone:
93053473
SWA6072B
Visit website
Silk Lotus
Address:
32 Montefiore St
FAIRFIELD VIC 3078
Telephone:
94823835
SWA6413B
Southern Comfort
Address:
16 Citrus Street
BRAESIDE VIC 3195
Telephone:
95880743
SWA4015BE
Visit website
Spellbound
Address:
9 Darbyshire Street
WILLIAMSTOWN VIC 3016
Telephone:
93993345
SWA5960BE
Visit website
Spoilers Relaxation Centre
Address:
14 Steven Court
RINGWOOD VIC 3134
Telephone:
98797900
SWA605B
Visit website
Studio 54
Address:
54 Swanston Street
PRESTON VIC 3072
Telephone:
94951881
SWA5218B
Visit website
Studio 466
Address:
466 City Road
SOUTH MELBOURNE VIC 3205
Telephone:
96967888
SWA4215BE
Visit website
Studio Honey's
Address:
3 Fleet Street
SOMERTON VIC 3062
Telephone:
93086268
PCA3336BE
Visit website
Tender Touch
Address:
122 Dynon Road
KENSINGTON VIC 3031
Telephone:
93762666
SWA217BE
Ultimate Magic
Address:
623 Hawthorn Road
EAST BRIGHTON VIC 3187
Telephone:
95785695
SWA618BE
Westminster Secrets
Address:
38 Westminster Road
OAKLEIGH VIC 3166
Telephone:
95685937
SWA155B
Visit website
Westside
Address:
60 Dudley Street
WEST MELBOURNE VIC 3003
Telephone:
93299236
SWA4596B
Whispers Studio
Address:
32 Dunlop Road
HOPPERS CROSSING VIC 3030
Telephone:
93690600
SWA6319BE
26 Hocking​
SWA944BE
A
26 Hocking Street COBURG VIC 3058
T
03 9350 7544
Bambra Studios​
SWA5944B
A
977 Glenhuntly Road CAULFIELD VIC 3162
T
03 9563 6221
Bayside Babes​
SWA6414B
A
6 Hamlet Street CHELTENHAM VIC 3192
T
03 9584 6598
The Bignell​
SWA100BE
A
6 Bignell Road MOORABBIN SOUTH VIC 3196
T
03 9553 0192
Black Opal​
SWA194BE
A
12 Dandenong Street DANDENONG VIC 3175
T
03 9792 3008
Blue Krystal​
03 9708 5555
A
16 Greens Road DANDENONG VIC 3175
T
SWA3420BE
W
Visit Website
The Boardroom​
SWA395BE
A
53 Market Street SOUTH MELBOURNE VIC 3205
T
03 9699 1711
W
Visit Website
Bodyline​
SWA126BE
A
10 Thomas Street YARRAVILLE VIC 3013
T
03 9314 6551
Butterfly's​
SWA5415B
A
11 King Street BLACKBURN VIC 3130
T
03 9878 0085
W
Visit Website
California Club​
SWA3430BE
A
30A St Kilda Road ST KILDA VIC 3182
T
03 9529 4727
W
Visit Website
Candy Club​
SWA3276BE
A
392 Victoria Street RICHMOND VIC 3121
T
03 9428 5077
Cherry Blossoms​
SWA492B
A
7 Park Street SOUTH MELBOURNE VIC 3205
T
03 8596 2719
The Cherry Tree Garden​
SWA10707B
A
18 Albemarle Street WILLIAMSTOWN VIC 3016
T
03 8383 3271
W
Visit Website
Club 741​
SWA6259BE
A
741 Geelong Road BROOKLYN VIC 3012
T
03 9314 4242
W
Visit Website
Club 859​
SWA154B
A
859 Glenhuntly Road CAULFIELD SOUTH VIC 3162
T
03 9523 8555
W
Visit Website
Club Eight​
SWA11632B
A
8 Yiannis Court SPRINGVALE VIC 3171
T
03 9574 1666
W
Visit Website
Club Hallam​
SWA7687B
A
7 Rimfire Drive HALLAM VIC 3803
T
03 9702 4744
W
Visit Website
Club Keys​
SWA533B
A
67 Keys Road MOORABBIN VIC 3189
T
03 9555 8100
Club Pleasure​
SWA5230B
A
1309 North Road HUNTINGDALE VIC 3166
T
03 9544 4433
W
Visit Website
Collingwood Confidential​
SWA7528BE
A
59-63 Rupert Street COLLINGWOOD VIC 3066
T
03 9417 6004
W
Visit Website
Crystal Lodge​
SWA221BE
A
61 Trade Place COBURG VIC 3058
T
03 9350 3333
Dandy Belles​
SWA3702BE
A
15-17 Maxwell Street DANDENONG VIC 3175
T
03 9792 0166
W
Visit Website
The Duchess​
SWA6679B
A
7-9 Duke Street ABBOTSFORD VIC 3067
T
03 9428 8668
Fantasy Dreams​
SWA6336B
A
10 Graham Road CLAYTON VIC 3168
T
03 9546 6444
Far Eastern Relaxation​
SWA6134B
A
77 Racecourse Road NORTH MELBOURNE VIC 3051
T
03 9326 8388
Fetish House​
SWA4228BE
A
1 Edinburgh Street OAKLEIGH SOUTH VIC 3167
T
03 9544 8384
W
Visit Website
Flame Angels​
SWA3466B
A
895 Mountain Highway BAYSWATER VIC 3153
T
03 9720 4044
The Forum​
SWA9076BE
A
20 Norton Drive MELTON VIC 3194
T
03 9746 8922
Garden of Eden​
SWA8810BE
A
2 Kirkham Road DANDENONG VIC 3175
T
03 9792 4411
W
Visit Website
Gotham City​
SWA878BE
A
72 Clarke Street SOUTH MELBOURNE VIC 3205
T
03 9699 9269
W
Visit Website
Hibiscus Pleasure​
SWA11972B
A
25 Thornton Crescent MITCHAM VIC 3132
T
03 9874 3388
W
Visit Website
Hocking Ladies​
SWA9950B
A
20 Hocking Street COBURG NORTH VIC 3058
T
03 9943 0252
W
Visit Website
Hot Gossip​
SWA5832BE
A
42-44 Cromer Avenue SUNSHINE VIC 3020
T
03 9366 6444
Ji Li Golden Hands Relaxation Centre​
SWA83B
A
482 Geelong Road WEST FOOTSCRAY VIC 3012
T
03 9314 8294
Le Boudoir​
SWA488B
A
81 Rokeby Street COLLINGWOOD VIC 3066
T
03 9415 8055
W
Visit Website
Main Course​
SWA264BE
A
58 Dudley Street WEST MELBOURNE VIC 3003
T
03 9329 1000
Maison D'Amour​
SWA115B
A
33 Graham Road CLAYTON SOUTH VIC 3168
T
03 9547 0275
W
Visit Website
Manhattan Terrace​
SWA4281BE
A
554-556 Swanston Street MELBOURNE VIC 3000
T
03 9347 6000
W
Visit Website
Masquerades​
SWA4610B
A
142 Bridge Road KEYSBOROUGH VIC 3175
T
03 9798 8615
Melbourne Colosseum​
SWA944BE
A
45-47 Tope Street SOUTH MELBOURNE VIC 3205
T
03 9696 9199
W
Visit Website
Moon Club​
SWA3337BE
A
26 Rhur Street DANDENONG VIC 3175
T
03 9793 5289
My Alibi​
SWA7466B
A
35A Northgate Drive THOMASTOWN VIC 3074
T
03 9465 8899
W
Visit Website
New Palace​
SWA4177B
A
31 Aster Avenue CARRUM DOWNS VIC 3201
T
03 9775 0502
The Number 1​
SWA8925BE
A
1 Joel Court MOORABBIN VIC 3186
T
03 9532 26666
W
Visit Website
Number 100​
SWA7801BE
A
100 Johnston Street COLLINGWOOD VIC 3066
T
03 9416 0099
W
Visit Website
The Oasis of the North​
SWA142B
A
94-96 Trawalla Avenue THOMASTOWN VIC 3074
T
03 9359 9408
W
Visit Website
Octopuses​
SWA5693BE
A
24 Buchanan Rd BROOKLYN VIC 3025
T
03 9314 8800
W
Visit Website
Oriental Angels​
SWA6374B
A
15 George Street BLACKBURN VIC 3130
T
03 9877 3123
Oriental Dolls​
SWA4650BE
A
39 Tope Street SOUTH MELBOURNE VIC 3205
T
03 9645 0206
Oriental Orchids​
SWA4697BE
A
23 Hume Street HUNTINGDALE VIC 3166
T
03 9544 1589
Oriental Leisure Paradise​
SWA3161XB
A
47 Glendale Avenue HASTINGS VIC 3915
T
03 5979 3066
Oriental Plums​
SWA551B
A
38 Tuscan Court THOMASTOWN VIC 3074
T
03 9460 3388
Paradise Angels​
SWA7091BE
A
31 Wells Road SEAFORD VIC 3198
T
03 9786 7222
W
Visit Website
Pink Velvet​
SWA12125XB
A
32 Dunlop Road HOPPERS CROSSING VIC 3030
T
03 9931 0171
Pleasure Dome / The Stables​
SWA458BE
A
44 Gladstone Street SOUTH MELBOURNE VIC 3205
T
03 9696 2222
Pleasure Planets​
SWA4572B
A
43 Lipton Drive THOMASTOWN VIC 3074
T
03 9469 3223
Presidential Suite​
SWA1220BE
A
45 Keppler Circuit SEAFORD VIC 3198
T
03 9775 0880
W
Visit Website
Purple Garden​
SWA3671B
A
34 Warner Street HUNTINGDALE VIC 3166
T
03 9563 2982
Pussycats​
SWA7043BE
A
3 Leslie Court BURWOOD VIC 3125
T
03 9808 5855
Pussy Galore Heidelberg​
SWA9398B
A
31 Lillimur Ave HEIDELBERG WEST VIC 3081
T
03 8528 9732
W
Visit Website
Rainbow Dolls​
SWA6568B
A
48 Davies Avenue SUNSHINE NORTH VIC 3020
T
03 9364 0770
The Red Door​
SWA7590B
A
7 Heversham Drive SEAFORD VIC 3198
T
03 9782 5866
W
Visit Website
Red Lantern​
SWA7023B
A
17 Nicole Way DANDENONG VIC 3175
T
03 9793 2988
W
Visit Website
Red Light Relaxation Centre​
SWA5531B
A
44a Winterton Road CLAYTON VIC 3168
T
03 9543 8220
Romantics​
SWA818B
A
71 Colebrook Street BRUNSWICK VIC 3056
T
03 9386 0206
Scarlet Lady​
SWA227B
A
4 Dummet Cresent CLIFTON HILL VIC 3068
T
03 9489 0200
W
Visit Website
Show Me Fire​
SWA6072B
A
27 Fleet Street SOMERTON VIC 3061
T
03 9305 3473
W
Visit Website
Silk Lotus​
SWA6413B
A
32 Montefiore St FAIRFIELD VIC 307
T
03 9482 3835
W
Visit Website
Southern Comfort​
SWA4015BE
A
16 Citrus Street BRAESIDE VIC 3195
T
03 9588 0743
W
Visit Website
Spellbound​
SWA5960BE
A
9 Darbyshire Street WILLIAMSTOWN VIC 3016
T
03 9399 3345
W
Visit Website
Spoilers Relaxation Centre​
SWA605B
A
14 Steven Court RINGWOOD VIC 3134
T
03 9879 7900
W
Visit Website
Studio 54​
SWA5218B
A
54 Swanston Street PRESTON VIC 3072
T
03 9495 1881
W
Visit Website
Studio 466​
SWA4215BE
A
466 City Road SOUTH MELBOURNE VIC 3205
T
03 9696 7888
W
Visit Website
Studio Honey's​
PCA3336BE
A
3 Fleet Street SOMERTON VIC 3062
T
03 9308 6268
W
Visit Website
Tender Touch​
SWA217BE
A
122 Dynon Road KENSINGTON VIC 3031
T
03 9376 2666
Top 12 Rowville​
SWA10920B
A
2/12 Mosrael Place ROWVILLE VIC 3178
T
03 9764 2100
W
Visit Website
Top of the Town​
SWA9625BE
A
516-518 Flinders Street MELBOURNE VIC 3000
T
03 9077 5950
W
Visit Website
Treasure Topes​
SWA4968B
A
43 Tope Street SOUTH MELBOURNE VIC 3205
T
03 9023 3425
Ultimate Magic​
SWA618BE
A
623 Hawthorn Road EAST BRIGHTON VIC 3187
T
03 9576 9100
Venus Babes​
SWA5231B
A
41 Downard Street BRAESIDE VIC 3195
T
03 9580 5456
Westminster Secrets​
SWA155B
A
38 Westminster Road OAKLEIGH VIC 3166
T
03 9568 5937
W
Visit Website
Westside​
SWA4596B
A
60 Dudley Street WEST MELBOURNE VIC 3003
T
03 9329 9236
Apollo 45​
SWA3927E
A
45 Apollo Drive, SHEPPARTON VIC 3630
T
03 5831 6090
69 Relaxation​
SWA8076BE
A
169a Malop Street, GEELONG VIC 3220
T
03 5229 1335
Lorraine Starr​
SWA5338BE
A
201 Malop Street, GEELONG VIC 3220
T
03 5229 9456
Ultimates of North Shore​
SWA10486BEB
A
4 Seaside Parade,North Shore,GEELONG VIC 3214
T
03 5278 611
​