Australia's sex worker review forum
Moderator
TNT Alpha Member
$$contributor$$
Library Card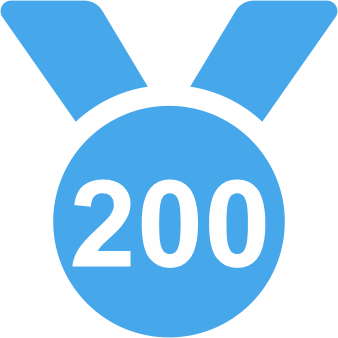 Not a bad result result considering lock downs across the country, 557 reviews for the month, onto September we move.
Feedback
August 2021
--------------
I would also like to congratulate you and other mods on the continuing improvements to the site. Keeping it tight & ad free is a testament to you guys and I hope this continues.
Feedback on The Smoking Guide to Dating Sugarbabes: "I have read the book completely from cover to cover before jumping into this. Very well written and lots of useful info. It really helped me to jumpstart and I was able to connect with some nice babes and also had my first date within 10 days. Highly recommend this to anyone who is entering this world…"
"I have read here of Lilly and I was not disappointed - it is so great to be able to have such a great, fun experience and not waste time, money or feel let down so thanks again all founders and contributors to TNT."
"Once again, membership to TNT2 has saved me some hard earned!"
August 28 2021 "She was very convinced that booking a room won't be possible during lockdown but thanks to the valuable intel in TNT i found a place and made the booking."
Good morning punters,
August 2021 and despite the squeeze on all of us, the Sugarbabe forums continue to prosper with new reviews coming in every day.
What's hot right now is the SB space with the 150 page book selling well
The Australian Guide to Dating Sugarbabies with free access to the Sugar Baby Intel forum.​
More info here
https://thenakedtruth.reviews/threa...access-to-the-sugar-baby-intel-forum.9906288/
Quote of the day posted this morning in the SB forums.
"Once again, membership to TNT2 has saved me some hard earned!"
Hi punters, reviews arriving daily, despite intermittent lockdowns.
Looking forward to a big August 2021.
**Subscription option also available to the general forums at this time if you don't have a review, please send a private message to
@Waterboy
or
@trenchy
after you join up and become a member.**
Join up now!!
Some of the reviews posted inside thenakedtruth.reviews in August 2021
------------------------------------------------------------------------------------
Kaylee - Melbourne - Seeking Arrangement - August 2021
Abby97 - Melbourne - Seeking Arrangement - August 2021
Annabellatina - Melbourne - Seeking Arrangement - August 2021
Gina - Dandenong - 0481162088 - August 2021
Roza8 - Melbourne - Seeking Arrangement - August 2021
EBStarr - Melbourne - Seeking Arrangement - August 2021
elegantsugarbaby - Doncaster/Heidelberg - Seeking Arrangement - August 2021
RomanceandConnection - Melbourne - Seeking Arrangement - August 2021
CANDY7 - Ballarat - SugarDaddyMeet- August 2021
ClassySarah - South Yarra - Seeking Arrangement - August 2021
FierceMizz - Melbourne - Seeking Arrangement - August 2021
Cecilia - Clayton - 0450489466 - August 2021
Jessi - Drumcondra - June 2021
Alishab- Cherry Tree Garden - June 2021
Mor - Sky Eye Massage, Soi Saiyuan, Rawai, Phuket - August 2021
Stella - Maribyrnong - 0499555392 - August 2021
Julie - 268 St Kilda Road, St Kilda - August 2021
Chloe - Mill Park - Locanto User: ChloeCampbell - August 2021
Ivy - North Sydney - 0434669300 - August 2021
Valentia - Eltham - 0497505601 - July 2021
Alexia Moore - Melbourne - 0434074422 - June 2021
Hiromi - Melbourne CBD - 0432505532 - August 2021
Sophy - West Melbourne - 0432558180 - August 2021
SuSu - 3/46 Old Cleveland Road, Greenslopes - August 2021
Nikki - Prahran - 0434142941 - August 2021
elegantsugarbaby - Doncaster/Heidelberg - Seeking Arrangement - August 2021
ElizabethClavie - Melbourne - Seeking Arrangement - August 2021
Liber8me - Melbourne - Seeking Arrangement - August 2021
babyg2228 - Melbourne - Seeking Arrangement - August 2021
CANDY7 - Ballarat - SugarDaddyMeet - August 2021
ClassySarah - South Yarra - Seeking Arrangement - August 2021
FierceMizz - Melbourne - Seeking Arrangement - August 2021
silk_tooth - Melbourne - Seeking Arrangement - August 2021
Funmelbgirl - Melbourne - Seeking Arrangement - August 2021
Onyx - Melbourne - Seeking Arrangement - August 2021
Stella - Maribyrnong - 0499555392 - August 2021
Emma - Hamilton - 0466562878 - August 2021
breath of fresh air8 - Melbourne - Seeking Arrangement - August 2021
Rose - Boondall - 0423666439 - July 2021
Isabella - Brisbane CBD - 0491191418 - August 2021
Flight attendant - Richmond - Seeking Arrangement - August 2021
candycane14 - Melbourne - Seeking Arrangement - August 2021
Julie - East Doncaster - 0422910545 - August 2021
Carla - South Yarra - 0478515980 - July 2021
Isabella - Brisbane - 0491191418 - August 2021
Leone - Hoppers Crossing - 0416306361 - August 2021
AliceInWonderland - Melbourne - Seeking Arrangement - August 2021
Natalia Rose - Melbourne CBD - 0421062158 - July 2021
Sophia ABCD - Hawthorn East - Seeking Arrangement - August 2021
Veronica - Melbourne - Seeking Arrangement - August 2021
Wisehottie - Melbourne - SugarDaddyMeet - August 2021
静かな時間 (Abby) - Tokyo - Seeking Arrangement - August 2021
Yoyo -Box Hill - Line ID: bx345 - August 2021
Girlofyourdreams4 - Melbourne - Seeking Arrangement - August 2021
Lucia - Canterbury - 0406679105 - August 2021
Hanna - West Footscray - August 2021
SBaby13 - Melbourne - Seeking Arrangement - August 2021
Molly - Glen Waverley - Line ID: bx345 - June 2021
Chloe - Clayton - August 2021
YHL19 - South Melbourne - Seeking Arrangement - August 2021
Helena Sky - Fitzroy - 0401752026 - July 2021
Babygirl - Melbourne - Seeking Arrangement - August 2021
Locanto ID: Scintillation - Bendigo - May 2021
Gaby - Melbourne CBD - 0422014525 - July 2021
Yoko - Dandenong - 0492954185 - August 2021
Sunny - Carlton - 0466138827 - June 2021
Locanto User ID: Saucyminx75 - Bendigo - August 2021
Lin - Melbourne - 0412743514 - August 2021
Ella and Robyn - Melbourne CBD - 0491730254 - August 2021
Avigail - Melbourne - Seeking Arrangement - August 2021
Ariella07 - Melbourne- Seeking Arrangement - August 2021
CheerfulVenus - Melbourne - Seeking Arrangement - August 2021
Onyx - Melbourne - Seeking Arrangement - August 2021
Liber8me - Melbourne - Seeking Arrangement - August 2021
Stella - Maribyrnong - 0499555392 - August 2021
Bianca - Garden of Eden - June 2021
Monica - Malvern - July 2021
Stella - Maribyrnong - 0499555392 - August 2021
Lily - Clayton - 0424063921 - August 2021
Margarita - Melbourne CBD - Locanto User: MargaRITA1 - August 2021
Studying single mama - Sydney - Seeking Arrangement - August 2021
Veronica - Melbourne - Seeking Arrangement - August 2021
G917329 - Hawthorn - Seeking Arrangement - August 2021
Angelflowr - Melbourne - Seeking Arrangement - August 2021
Mia - Melbourne - Seeking Arrangement - August 2021
Sweetheartsash - Melbourne - Seeking Arrangement - August 2021
Denise - Melbourne - SugarDaddyMeet - August 2021
matildarose2000 - Melbourne - SugarDaddyMeet - August 2021
Sbabyy21_ - Melbourne - Seeking Arrangement - August 2021
Mia - Melbourne - Seeking Arrangement - August 2021
AngelBaby - Heatherton - Seeking Arrangement - August 2021
Violet - North Melbourne - Seeking Arrangement - August 2021
G917329 - Melbourne - Seeking Arrangement - August 2021
Seeking something - Ballarat - Seeking Arrangement - August 2021
Charlee Fox - Melbourne - Seeking Arrangement - August 2021
Rose - Ginza Club - June 2021
Khloe/Anastasia - Docklands - 0403180733 - August 2021
Bianca - Bask, 228 Swan street, Richmond - July 2021
Erica & Kelly - Southern Comfort International - July 2021
Princess Mae - Brisbane CBD - 0421593721 - August 2021
Imogen Greene - West End - 0434163416 - July 2021
Ivy - Dandenong- Line ID: bx345 - August 2021
Miss Amy - Newstead - 0428541444 - July 2021
Nat - 45 Royal Parade Banyo - August 2021
Jasmin - 615 Robinson Road Aspley - June 2021
Peggy - 9/71 Racecourse Road, Hamilton - July 2021
Amanda - Sydney CBD - 0478949206 - August 2021
Your Sugar Baby - Melbourne - Seeking Arrangement - August 2021
LilMissB - Wyndham Vale - Seeking Arrangement - August 2021
Bobo - 3/38 Margaret Street, Moonee Ponds - August 2021
Tea - 107 Blackshaws Road, Newport - August 2021
Ella - Melbourne CBD - 0491730254 - August 2021
Mimi - Kangaroo Point - 0413137968 - August 2021
Lulu and Annie - CBD 0420787911
Thea - Collingwood - 0450100390 - July 2021
Angela - Malvern - July 2021
Seanna - South Brisbane - 0478815226 - August 2021
Roza8 - Melbourne - Seeking Arrangement - August 2021
Mel - Spring Hill - 0466071624 - August 2021
Mia - Melbourne - Seeking Arrangement - August 2021
matildarose2000 - Melbourne - SugarDaddyMeet - August 2021
Seanna - South Brisbane - 0478815226 - August 2021
Yvonne - Melbourne CBD - 0433757208 - August 2021
Sbabyy21_ - Melbourne - Seeking Arrangement - August 2021
Louna - Newtown - 0412049489 - August 2021
G917329 - Hawthorn - Seeking Arrangement - August 2021
Bianca - 37 Station Road, Indooroopilly - July 2021
Louna - Balaclava - 0412049489 - July 2021
Cheeky Blonde - Southbank - Seeking Arrangement - August 2021
Ariella07 - Melbourne - Seeking Arrangement - August 2021
breath of fresh air8 - Melbourne - Seeking Arrangement - August 2021
Ella - Melbourne CBD - 0491730254 - July 2021
Peach - Melbourne - Seeking Arrangement - August 2021
Cheeky Blonde - Southbank - Seeking Arrangement - August 2021
Carly23 - Melbourne - Seeking Arrangement - August 2021
Lexi - Docklands - Seeking Arrangement - August 2021
Chandi - Carlton - Kik: chandibabe - August 2021
KittyJ - Melbourne CBD - Seeking Arrangement - August 2021
Emma - Melbourne CBD - 0478046492 - August 2021
Blaire - Melbourne CBD - 0493111968 - July 2021
Camille - Club 859 - July 2021
Amanda - JAD, 160 High Street, Kew - August 2021
xcasper - Melbourne - SugarDaddyMeet - July 2021
Lamai - Tip's Thai Massage, 608 Mountain Highway, Bayswater - July, August 2021
kira_x - Melbourne CBD - Seeking Arrangement - August 2021
Stella - Maribyrnong - 0499555392 - August 2021
Bella - 621 Plenty Road, Preston - August 2021
Tina - Point Cook - 0426999099 - August 2021
Claire - Singapore - June 2021
Lena - Chadstone - July 2021
Sonia - Prahran - 0421595034 - August 2021
Chandi - Carlton - Kik: chandibabe - August 2021
Steffy - Club 859 - August 2021
Juhi She - Southbank - 0426621553 - June 2021
Nina - Keysborough - 0481292919 - August 2021
Kris - Moorabbin - 0432101544 - August 2021
Lucy - Royal Asian - June 2021
Lily - Roseville Rose - June 2021
Kiki - Murrumbeena - July 2021
Lyn- Melbourne CBD - 0405288115 - June 2021
Nicky - Melbourne CBD- Line ID: bx345 - August 2021
Kim - Southbank - 0448236626 - August 2021
Tiffany - Pussycats - August 2021
Amanda - Pussycats - July 2021
Alia - Mount Waverley - July 2021
Belle - St Kilda - 0406101745 - June 2021
Nina - 411 Springvale Road, Forest Hill - July 2021
Peach - Melbourne - Seeking Arrangement - August 2021
Annababy - Melbourne - Seeking Arrangement - August 2021
Sophie_xox - Melbourne - Seeking Arrangement - August 2021
Katie_100 - Melbourne - Seeking Arrangement - August 2021
YogagirlJKD - Melbourne - Seeking Arrangement - August 2021
Giggle N Hooters - Melbourne - Seeking Arrangement - August 2021
Ariella07 - Melbourne - Seeking Arrangement - August 2021
Yes I can host - Seeking Arrangement - July 2021
Who dares wins - Seeking Arrangement - July 2021
AussieLove - Melbourne - Seeking Arrangement - August 2021
louises1 - Melbourne - Seeking Arrangement - August 2021
Urbabywinterr - Melbourne - Seeking Arrangement - August 2021
SUGARBABYERINS - Melbourne - sugardaddymeet - August 2021
Romanceandconnection - Seeking Arrangement - July 2021
Cara0009 - Ballarat - SugarDaddyMeet - August 2021
Sugarbabe - Melbourne - Seeking Arrangement - August 2021
Thea - Collingwood - 0450100390 - August 2021
Chrissie - Dandenong - Locanto ID: Chrissie41 - August 2021
Romanceandconnection - Seeking Arrangement - July 2021
Anastasia - Melbourne CBD - 0401279091 - August 2021
Trudy - Forest Massage - 7/38 Reed St N, Greenway ACT 2900 - July 2021
Cristal Hotbabe - Bentleigh - 0488181808 - July 2021
Jane - Richmond - 0421971658 - July 2021
Hannah - Richlands - Locanto User: Blonde_Vixen88 - August 2021
Sugarbabe - Melbourne - Seeking Arrangement - August 2021
Likes to have fun - Maribrynong - Seeking Arrangement - August 2021
keisha - Oakleigh - Seeking Arrangement - August 2021
Bella- Melbourne Cbd- line id: samantha3302 - August 2021
Kim - 618 Glenferrie Rd, Hawthorn - July 2021
Koby - Corio - 0488147983 - August 2021
Elsa (白楚儿) - Box Hill - KMP - August 2021
Yoyo - Frankston - August 2021
Coco - Recharge Station - Blackburn - July 2021
Apple - Lalor - 0434364819 - July 2021
Angel - Malvern - 0426371114 - August 2021
Crystal - Springvale - 0401347380 - August 2021
Jamiee Bianca - St Kilda - 0449805982 - July 2021
Rena - Melbourne CBD - 0421650661 - August 2021
Angela - Hampton Park - July 2021
Doris - 9a 540 Little Collins Street, Melbourne - August 2021
Rose - 2/16 Watt Street, Sunshine - June 2021
Annababy - Melbourne - Seeking Arrangement - Aug 2021
Sophie_xox - Melbourne - Seeking Arrangement - August 2021
Katie_100 - Melbourne - Seeking Arrangement - AUG 2021
YogagirlJKD - Melbourne - Seeking Arrangement - August 2021
Sunday Lover - Seeking Arrangement - August 2021
SophieH95 - Melbourne - Seeking Arrangement - July 2021
AKIREYCUL - Melbourne - SugarDaddyMeet - August 2021
Molly - Clayton - Line ID: bx345 - August 2021
Alex - Club 859 - July 2021
Rachel - 228 Nepean Highway, Edithvale - August 2021
Camille - Club 859 - July 2021
Vivian - Melbourne CBD - 0421317282 - July 2021
Bonnie - Le Boudoir - August 2021
Diana - Glen Waverley - Butterfly - August 2021
Lilly - 144A Buckley Street, Essendon - July 2021
Ella & Lily - 4/330 Melbourne Road, Newport - August 2021
Ella - Newport - July 2021
Yoyo - Maison D'Amour - August 2021
Natalia / Missy - Mill Park - 0404790761 - August 2021
Tina - 241 Canterbury Road, Canterbury - July 2021
Unknown - Hoppers Crossing - August 2021
Anya - Melbourne CBD - 0412893681 - July 2021
Maya - Melbourne CBD - 0420964954 - August 2021
Anne - 743 High Street, Preston - August 2021
Ivy - Oak Park - 0468885848 - July 2021
Bina and Bumbin - Phasuthan Massage, Soi Khoktanod, Kata, Phuket - August 2021
Maree - Springvale - 0421041850 - April 2021
Haru - Level 1, 229 Exhibition Street, Melbourne CBD - August 2021
Cecilia - Glen Waverley - 0450489466 - July 2021 Reacted
Yoyo - Phoenix Relaxation - August 2021
Tiffany - Pussycats - July 2021
Stella - Maribrynong - 0499555392 - July 2021
Grace Anderson - St Kilda - 0401989913 - July 2021
Noot - 163 Camberwell Road, Hawthorn East - April 2021
ChinChin - Sirs, Sydney CBD - June 2021
Annie - 541 Plenty Road, Preston - August 2021
Lucy - 84 Elgin St, Carlton - August 2021
Cecilia - Glen Waverley - 0450489466 - July 2021
Miki - Preston - 0424768135 - July 2021
Lisa- 2/16 Watt Street, Sunshine - August 2021
Paris - Melbourne CBD - 0432628520 - August 2021
Fergy - Port Melbourne - 0413117555 - August 2021
Melon - St Kilda - March 2021
Angela - Frankston - July 2021
Callie - Southbank - 0411796224 - July 2021
YogagirlJKD - Melbourne - Seeking Arrangement - August 2021
Sunday Lover - Seeking Arrangement - August 2021
Juhi She - Southbank - 0426621553 - August 2021
Sadie - Collingwood Confidential - July 2021
Summer - The Boardroom - August 2021
Stella - Maribrynong - 0499555392 - July 2021
Oil - Noble Park - June 2021
Brooke Starr - Melbourne CBD - 0466157457 - July 2021
Dani Lee - Melbourne CBD - 0422017085 - July 2021
Pixie Styx - Studio Honeys - July 2021
Venus - Melbourne CBD - Line ID: SKR9 - July 2021
Gigi - Melb CBD - Locanto id - Gigi3000 - July 2021
Natalie - 90 Auburn Road, Hawthorn - July 2021
Kiki - Oriental Leisure Paradise - August 2021
Julia - New Palace - August 2021
Mia - Elsternwick - 0401018136 - August 2021
Judy - SS Massage, 240 Coventry Street, South Melbourne - August 2021
Amber English - Melbourne CBD - 0409993129 - July 2021
Nana - Satang Massage, Kata Beach - August 2021
Suzi - Melbourne CBD - 0458250482 - August 2021
Chandi - Melbourne CBD - KIK ID: chandibabe - July 2021
Scarlett - Deepdene - June 2021
Anne - 197 Canterbury Road - Canterbury - August 2021
Angela - 235 Victoria Street, Abbotsford - August 2021
Angel - Hampton Park - 0423062781 - August 2021
Stephanie - 108 Bell Street, Heidelberg - August 2021
Candy - Melbourne CBD - July 2021
Yoko - Rainbow Adult Garden - August 2021
Candice - Macleod - Signal ID: nothingspecial3 - August 2021
Itslondongirl - Fitzroy - Seeking Arrangement - August 2021
Bamee and Spy - Cocoon Massage, Soi Saiyuan, Rawai, Phuket - August 2021
Nija - Yarraville - August 2021
Unknown - Melbourne CBD - August 2021
Angela - Malvern - August 2021
Jasmine - Camberwell - July 2021
Darcy - A Touch More Class - June 2021
Cherry - 3/38 Margaret Street, Moonee Ponds - August 2021
Sofia - South Melbourne - 0432070306 - August 2021
Flame - Westminster Secrets - June 2021
Ivy - Brunswick West - 0410369036 - August 2021
Destiny - Studio 54 - July 2021
Lilly - 172 High Street Kew - August 2021
Tanya - Patterson Lakes - August 2021
Helena Sky - Fitzroy - 0401752026 - August 2021
Celeste - Studio 54 - July 2021
Jess - Melbourne CBD - 0432483068 - August 2021
Bec - Bundamba - 0432628330 - August 2021
Bobo - 16a Station Street Bayswater - July 2021
Monica - Gardenvale - August 2021
Mimi - Abbotsford - July 2021
Wendy - 823 Burwood Hwy Ferntree Gully - August 2021
Brianna - Club 859 - July 2021
Nina - Oasis Massage, 1/1397 Centre Road, Clayton - July 2021
Nadia - Bayswater – July 2021
Opal - Collingwood Confidential - August 2021
Nicky - Melbourne CBD - 0415515229 - August 2021
Cecilia - Melbourne CBD - 0450489466 - July 2021
WittyMiss - Melbourne - Seeking Arrangement - July 2021
ve-baby(xxsubxx) - Melbourne - Seeking Arrangement - August 2021
Jadey_baby98 - Melbourne - Seeking Arrangement - August 2021
Peach - Melbourne - Seeking Arrangement - August 2021
Itslondongirl - Fitzroy - Seeking Arrangement - August 2021
Kaylee - Melbourne - Seeking Arrangement - July 2021
Sweet_thing99 - Sydney - Seeking Arrangement - July 2021
Selezneva - Melbourne - Seeking Arrangement - August 2021
Blaire_21 - Melbourne - Seeking Arrangement - July 2021
SwedishPudding - Melbourne - Seeking Arrangement - August 2021
Holly - Melbourne CBD - 0421857230 - July 2021
Have my own place - Melbourne - Seeking Arrangement - July 2021
KIki - Melbourne - Seeking Arrangement - July 2021
Sugarbabe - Melbourne - Seeking Arrangement - July 2021
GymGirl - Sydney - Seeking Arrangement - July 2021
Jasmine - 197 Canterbury Road, Canterbury - August 2021
Mel - Heidelberg - 0434480045 - July 2021
Hana / Hannah - 182 Canterbury Road, Heathmont - July 2021
Emily - 1/331 High street, Melton - July 2021
Alice - Nunawading - July 2021
Priya - Elsternwick - August 2021
Lisa - Ringwood - August 2021
Emma - 1038B North Road, Bentleigh - August 2021
Kelly - 632 North Road, Ormond - July 2021
Daniella - Kew - July 2021
Kayla - Ascot Vale - 0411816789 - July 2021
Rose - Newport - August 2021
Mia - Intimate Encounters - July 2021
Elsa - Oriental Angels - July 2021
Jenny - 743 High Street, Preston - August 2021
Sasa - Scarlet Lady - August 2021
Heather - Footscray - 0423369943 - August 2021
Sunny - Melbourne CBD - 0466138827 - July 2021
May - Oak Park - June 2021
Emily - Box Hill South - August 2021
Sweet_thing99 - Sydney - Seeking Arrangement - July 2021
Honey - Red Lantern - August 2021
Mayoko - Melbourne CBD - 0435502318 - July 2021
Julie - Oakleigh South - July 2021
Diana - Melbourne - 0483186695 - June 2021
Happy - Moonee Ponds - July 2021
Natasha - Camberwell - July 2021
Gaby - Southbank - 0422014525 - July 2021
Amy - Boronia - July 2021
Chloe - 159A Eley Rd, Blackburn South - July 2021
Margarita - Melbourne CBD - Locanto: MargaRITA1 - August 2021
Mistress Alani - The Fetish House - Oakley South - August 2021
Alexis Daze - Melbourne CBD - 0421062158 - July 2021
Helena1995 - Melbourne - Seeking Arrangement - July 2021
Jaya Lucente - Oakleigh - 0449868731 - August 2021
Stacey - Club Keys - August 2021
Nana - SS Massage, 240 Coventry St, South Melbourne - August 2021
Paris Green - Melbourne CBD - 0434398041 - July 2021
Grace Magdalene - Melbourne CBD - 0481004029 - September 2019
Candy - Southbank - 0431279266 - July 2021
Kayla - Ascot Vale - 0411816789 - July 2021
Jessica - Preston - July 2021
Lin - Box Hill - 0466440203 - August 2021
Blond - Box Hill - KMP - July 2021
Bella - 159A Eley Road, Blackburn South - August 2021
Olive - Venus Babes - July 2021
Izzy - 527 Nepean Highway, Bonbeach - July 2021
Savannah - Southbank - 0421639676 - July 2021
Monica - Gardenvale - July 2021
Ai Ling - Maribyrnong - 0430475555 - July 2021
Aileen - Croydon - July 2021
Wendy - Box Hill - Butterfly - July 2021
Anna - 621 Plenty Road, Preston - July 2021
Vera Lisa - South Yarra - 0431629114 - May 2021
Coffee - Red light relaxation - August 2021
Ella - 54 Howard St, North Melbourne - July 2021
Jenny & Anna - 621 Plenty Road, Preston - July 2021
Emily - 6/180 Commercial Road, Prahran - July 2021
Monica - 541 Plenty road Preston - August 2021
Ivy - Club 8 - July 2021
Amanda - Mitcham - August 2021
Tina - Alphington - August 2021
Jessica - 7 Mason Street, Warragul - July 2021
Angie - 4/32 Thaxted Parade, Wantirna - August 2021
Tiffany - Blue Krystal - July 2021
Ava Rose - Tarneit - 0413985243 - July 2021
Ava Rose - Tarneit - 0413985243 - July 2021
Flame - Westminster Secrets - June 2021
Meiko - 868 Blackburn Road, Clayton - July 2021
Cherry - 283 Spring St, Reservoir - July 2021
Billie - Abbotsford - 0491734267 - July 2021
Heather - Footscray - 0423369943 - July 2021
Cecilia - Box Hill - 0450489466 - June 2021
Tanya - Macquarie Park - 0449562192 - June 2021
Sandy - Shop 8, 57-61 Synnot Street, Werribee - July 2021
Amy - 1/17 Sevenoaks Road, Burwood East - July 2021
Sara - The Grand Massage, 618 Glenferrie Rd, Hawthorn - July 2021
Peggy- Melbourne CBD - 0405926199 - July 2021
Kate - Red Lantern - July 2021
Pepper - The Boardroom - July 2021
Valentina - Eltham - 0497505601 - July 2021
Sunday Lover - Seeking Arrangement - August 2021
SophieH95 - Melbourne - Seeking Arrangement - July 2021
kaylee - Seeking Arrangement - August 2021
Peach - Melbourne - Seeking Arrangement - August 2021
Brandy - Melbourne - Seeking Arrangement - August 2021
ClassyMelb - Seeking Arrangement - August 2021
spontaneousbrunettex - Melbourne - Seeking Arrangement - August 2021
keisha - Oakleigh - Seeking Arrangement - August 2021
TheBellas - Melbourne - Seeking Arrangement - July 2021
Amy - Tottenham - July 2021
Eve - Brisbane CBD - 0472681620 - March 2021
Billie - St Kilda - 0491952877 - July 2021
Ruby - 23 Borrack Square, Altona - July 2021
Isla - Newport - July 2021
Jenni - Sunshine - July 2021
Emma - Silk Lotus - July 2021
Angela - Watsonia - July 2021
Amber Luke - Brisbane CBD - 0424824366 - April 2021
Last edited: