Australia's sex worker review forum
Moderator
TNT Alpha Member
$$contributor$$
Library Card
SB Library Card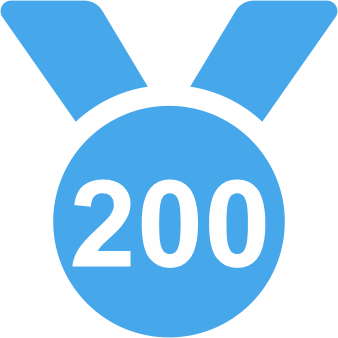 G'day guys,
We carry on amongst the harsh lockdowns, everyone stay positive , there's better days ahead and there's always someone else worse off than you.
Forum for adult massage service reviews, escort reviews , brothel reviews and Sugarbabe reviews..
I am sure we are all feeling pretty jaded after the past six weeks of lockdown and still a while to go (if you are in Melbourne). With many punting options closed in Melbourne and Sydney for the foreseeable future, it's my hope that this thread will fill you with confidence that there is an active cohort of young women bored out of their minds, horny as hell and just a few clicks away.
August 2021 started a little slowly as everyone seemed to want to stay at home. "It's only five days" was what many on SA were saying but that soon got kicked to the kerb as the month wore on. Once again our Sugarbabe forum members have landed some real gems at great value for money.
In the past month, as retail and hospitality income sources dry up, uni students move back home and SWs look for alternate avenues, there has never been a better reason to be a member of the TNT Sugarbabe Forums. Not only will you benefit from over 1,500 threads on individual Sugarbabes, it's also the best insurance against losing your shirt and wasting precious time on Seeking Arrangement.
The entry level forum is the Sugarbabe Intel forum, with threads on hundreds of different Sugarbabes providing intel on how to approach them, what pricing has been negotiated and what they are into. To access the SugarBabe Intel forum, you can do one of two things:
1. Buy a Seeking Arrangement membership, get talking to Sugarbabes and submit your own intel posts, meeting the minimum forum standards set out
here
2. Send a PM to
@Waterboy
or
@trenchy
and purchase a copy of the
150 page TNT guide to Sugarbabes
here, complete with interviews with Sugarbabes and experienced SugarDaddies
Some of the reviews posted in September 2021 on TNT.
------------------------------------------------------------
Honey - Windsor - 0411191543 - September 2021
Ayumi - Club No. 9 - August 2021
Yua - Box Hill - Line ID: bx345 - September 2021
Cindy - Blackburn - 0431769066 - September 2021 Reacted
Linda - Sunshine - 0415865888 - September 2021 Reacted
Akira Sokyo - Sydney CBD - 0421254390 - July 2021
Mimi - Hoppers Crossing - 0416306361-September 2021
Gift and Mimi - Melbourne CBD - Line ID: aus_babe5 - September 2021
Bella - Brisbane CBD - 0406003453 - September 2021
StylishPunk - Geelong - Seeking Arrangement - September 2021
grrrlontour - Moonee Ponds - Seeking Arrangement - September 2021
MissSwitchAmelia - Newcastle - Seeking Arrangement - September 2021
notsoinnocent20s - Brunswick - Seeking Arrangement - September 2021
EgyptianGoddess - Melbourne - Seeking Arrangement - September 2021
Alice - High Street, Kew - August 2021
Mayer - Johnston Street, Fitzroy - September 2021
Angel - Collingwood Confidential - August 2021
Madelynne - Melbourne CBD - 0413512392 - September 2021
AlishaJade99 - Elsternwick - Seeking Arrangement - September 2021
Itslondongirl - Fitzroy - Seeking Arrangement - September 2021
Lin - Ocean Grove - September 2021
Zahra - Collingwood - 0481979326 - September 2021
Paris - West Footscray - 0424556010 - September 2021
Paris - West Footscray - 0424556010 - September 2021
Vivian - Melbourne CBD - Line ID: missyouyou2 - September 2021
Hollie Rose - Outcall - 0455182796 - August 2021
Paris - West Footscray - 0424556010 - September 2021
Savannah Del Mar - Glen Waverley - 0411785869 - September 2021
Cherry - Melbourne CBD - 0401192374 - September 2021
Jenny - 148 Brisbane Street, Ipswich - September 2021
Gypsy - Logan - 0414098373 - September 2021
Susan - The Cherry Tree Garden - July 2021
Julie - Doncaster East - 0422910545 - September 2021
Mimi - Oriental Angels - August 2021
Valerie - Collingwood Confidential - July 2021
Zahra - Collingwood - 0481979326 - September 2021
Karol - Melbourne - 0431125145 - September 2021
Saule - Southbank - 0493066352 - August 2021
Polly - Melbourne CBD - 0432753180 - September 2021
Anna - J&J Massage, Ratuthit Road, Patong, Phuket - September 2021
Unidream - Box Hill - Line ID: aus_babe5 - September 2021
Cindy - Blackburn - 0431769066 - September 2021
Daisy245 - Carnegie - Seeking Arrangement - September 2021
Susan - The Cherry Tree Garden - July 2021
Zahra - Collingwood - 0481979326 - July 2021
Fergy - Port Melbourne - 0413117555 - August 2021
Baby Asian - Melbourne CBD - Seeking Arrangement - September 2021
Rachel - Windsor - 0493060216 - August 2021
Ella - Melbourne CBD - 0491730254 - August 2021
Mina - Melbourne CBD - 0424059571 - September 2021
Anita - Box Hill - 0426603331 - Kissyoubaby website - September 2021
Zoe - Brisbane CBD - 0404355028 - August 2021
Sweet__peach_ - Windsor - Seeking Arrangement - September 2021
MissSwitchAmelia - Newcastle - Seeking Arrangement - September 2021
elegantsugarbaby - Melbourne - Seeking Arrangement - September 2021
Tamile Franklen - Blackburn North - 0483874601 - August 2021
Candy - Racecourse Road, Pakenham - September 2021
Cecilia - Clayton - Line:girlphoto123 - September 2021
Cathy - Essendon - August 2021
elegantsugarbaby - Melbourne - Seeking Arrangement - September 2021
Queensassy - Wyndham Vale - Seeking Arrangement - September 2021
Candice - Bundoora - Kik: NothingSpecial3 - September 2021
Kayla - Ascot Vale - 0411816789 - September 2021
Gaby - Southbank - 0422014525 - September 2021
Prada Gold - Melbourne CBD - 0423686284 - August 2021
Mayer - Johnson Street, Fitzroy - September 2021
Lucy - Carlton - 0451926110 - September 2021
Jaya Lucente - Ormond - 0449868731 - September 2021
Yua - Box Hill - Line ID: bx345 - September 2021
Bonnie - Melbourne CBD - 0401950398 - September 2021
Savannah - Melbourne CBD - 0468525058 - July 2021
Sugar - Moon club - July 2021
Tabatha Buckley - Melbourne CBD - 0416872105 - July 2021
Cecelia - Clayton - Line:girlphoto123 - September 2021
Sienna Sparks - Melbourne CBD - 0412493798 - September 2021
Jennifer Collins - Melbourne CBD - 0478577062 - September 2021
Jennifer - Melbourne CBD - 0478577062 - September 2021
Blonde - Box Hill - KMP Line ID aus_babe5 - September 2021
Ellie - Malvern - 0426049990 - September 2021
sugarbaby444 - Bendigo - Seeking Arrangement - September 2021
Mimi - Oriental Angels - August 2021
CupcakeLife18ox - St Kilda - Seeking Arrangement - August 2021
Veronica - Melbourne - Seeking Arrangement - September 2021
Jaya Lucente - Ormond - 0449868731 - September 2021
AliceInWonderland - Melbourne CBD - Seeking Arrangement - September 2021
Jess - St Kilda - 0401565878 - June 2021
Law Hunni - Melbourne - Seeking Arrangement - September 2021
Zahra - Collingwood - 0481979326 - September 2021
Rose - Melbourne - Seeking Arrangement - September 2021
Dior - Top 12 Rowville - July 2021
Hanna - Pussycats - July 2021
Yuki - Dandenong - BX345 - September 2021
Locanto User : Summervuittonx - Capalaba - September 2021
Lulu - Melbourne CBD - 0405288115 - September 2021
BravePlayer - Mentone - Seeking Arrangement - September 2021
Jenny - Dumfries Street, Deer Park - September 2021
Ivyrose1234 - Rowville - Seeking Arrangement - September 2021
ElegantCharmer - South Melbourne - Seeking Arrangement - September 2021
Brownsugababy - Coburg - Seeking Arrangement - September 2021
Yumi - Top 12 Rowville - July 2021
Julie - Glen Waverley - bx345 - September 2021
Paige - Melbourne CBD - 0433561378 - September 2021
Rachel - Windsor - 0493060216 - September 2021
AliceInWonderland - Melbourne CBD - Seeking Arrangement - September 2021
Amy - 1189 Oakey Flat Rd, Narangba - September 2021
Elaine - Box Hill - Line ID: BX345 - September 2021
someonedifferent - Adelaide - Seeking Arrangement - September 2021
Crystal - Springvale - 0401347380 - September 2021
Ricki - Sunshine - 0415865888 - September 2021
Kim - Southbank - 0448236626 - September 2021
Sapphora - North Melbourne - 0422139438 - September 2021
Vanessa - U Natural, 894 Canning Highway, Applecross WA - September 2021
Jessica - Albion - 0403977108 - September 2021
Paige - Melbourne CBD - 0433561378 - September 2021
Stella - Maribyrnong - 0499555392 - September 2021
Abby - Top 12 Rowville - August 2021
Yoyo - Box Hill - Line ID: bx345 - August 2021
Coco - Red Apple Massage, 73 Musgrave Road , Brisbane - July 2021
Chloe - Clayton - 0402634847 - August 2021
Roxy - East Melbourne - 0423377825 - September 2021
katie_100 - Essendon West - Seeking Arrangement - September 2021
Ella - Melbourne CBD - 0491730254 - September 2021
Cecilia - Clayton - 0450489466 - September 2021
Chloe - Clayton - 0402634847 - September 2021
Aria x0x - St Kilda - Seeking Arrangement - September 2021
Tatiana - Melbourne - 0466237846 - September 2021
Nyssa Lavigne - Brunswick - 0478144111 - August 2021
Gaby - Melbourne - 0422014525 - September 2021
Alice - Hawthorn - September 2021
Paris - West Footscray - 0424556010 - September 2021
Leejin - Brisbane CBD - 0411096637 - September 2021
Nora - Balwyn - 0414962589 - September 2021
Holly_Go_lightly - South Yarra - Seeking Arrangement- September 2021
Sweet Confection - Melbourne - Seeking Arrangement - September 2021
Lisa - Boondall - 0433906730 - September 2021
Elise - Brunswick - 0413496760 - August 2021
ElegantCharmer - South Melbourne - Seeking Arrangement - September 2021
Paris - Footscray - 0424556010 - September 2021
Romi Creamy - Outcall - 0426858591 - September 2021
Chloe - Clayton - 0402634847 - September 2021
Judy - Box Hill - 0432915322 - September 2021
Wildflowerlily - Elwood - Seeking Arrangement - September 2021
CheerfulVenus - Southbank - Seeking Arrangement - September 2021
Rachel - Edithvale - August 2021
Crystal - Springvale - 0401347380 - September 2021
Lucy - Surrey Hills - 0420450064 - September 2021
BekkiSim1 - Caulfield - 0450069959 - August 2021
Anisha - Melbourne CBD - 0477670243 - September 2021
Valentina - Dandenong - August 2021
Angelique - South Melbourne - 0403876963 - September 2021
Joanne - Mulgrave - 0432548862 - September 2021
Ella - Cheltenham - 0411785984 - September 2021
Miu - Melbourne CBD - 0432487686 -September 2021
Chloe - Clayton - bx345 - September 2021
Jaya Lucente - Ormond - 0449868731 - September 2021
Monica - Hawthorn - July 2021
BeautifulMizz - Melbourne - Seeking Arrangement - Septempber 2021
Sweetheart BillyRose - Yarraville - Seeking Arrangement - September 2021
Mina_01 - South Yarra - Seeking Arrangement - September 2021
Daisy - Box Hill - BX345 - September 2021
Ella - Melbourne CBD - 0491730254 - September 2021
Amber - Preston - Locanto: AmberLee24 - September 2021
Sapphora - North Melbourne - 0422139438 - September 2021
Maxii Beann - Footscray - Seeking Arrangement - September 2021
sporty_spice - Melbourne - Seeking Arrangement - September 2021
Diana - Melbourne CBD - 0478807301 - September 2021
Tanya - Homebush - 0479039813 - September 2021
Kim - Southbank - September 2021
Ella - Cheltenham - 0411785984 - August 2021
Tina - Hawthorn - July 2021
Richy - Sunshine - 0415865888 - September 2021
Lea - Clayton - Line: girlphoto123 - September 2021
Rachel - Windsor - 0493060216 - September 2021
Crystal - Springvale - 0401347380 - September 2021
Jojo - Melbourne CBD - 0450168699 - September 2021
Sarah - St Kilda - 0481810296 - September 2021
alyngyn886 - Melbourne - Seeking Arrangement - September 2021
Angela - 0451754886 - Hawthorn - September 2021
sweetgirlbxoxo - Balaclava - Seeking Arrangement - September 2021
Chloe - Melbourne CBD - 0402634847 - September 2021
Mia - Melbourne CBD - 0415807845 - September 2021
Bellsybum - Yarraville - Seeking Arrangement - September 2021
Jessica - Albion - 0403977108 - September 2021
Coral - Hampton - 0435070842 - September 2021
angel - Melbourne CBD - Seeking Arrangement - September 2021
Babygorl - Melbourne - Seeking Arrangement - September 2021
Babymolly - Melbourne - Seeking Arrangement - September 2021
JayJay - Geelong - 0434340013 - June 2021
Barbie - Melbourne CBD - 0481357619 - September 2021
Gaby - Southbank - 0422014525 - September 2021
Viv - Moonee Ponds - August 2021
Alishajade99 - Melbourne - Seeking Arrangement - September 2021
Richy - Sunshine - 0415865888 - September 2021
Jojo - Box Hill - 0422850416 - September 2021
Flight attendant - Richmond - Seeking Arrangement - September 2021
Lea - Clayton - Line: girlphoto123 - September 2021
Fergie - Port Melbourne - 0413117555 - August 2021
Viv - Moonee Ponds - August 2021
Honey - Brisbane CBD - 0480001583 - August 2021
Earn - Benz Massage, Ratuthit Road, Patong, Phuket - September 2021
Natsuki - Melbourne CBD - 0416927677 - September 2021
Lana Love - Williamstown - Seeking Arrangement - September 2021
Busty Hannah - Adelaide CBD - 0451941793 - September 2021
Ella - South Melbourne - 0455253521 - September 2021
UncomplicatedSweety - Newport - Seeking Arrangement - September 2021
Gorggal - Melbourne - Seeking Arrangement - September 2021
Crystal - Springvale - 0401347380 - August 2021
Ava Verde - Melbourne CBD - 0421400603 - July 2021
Candice - Macleod - Signal 0402804310 - September 2021
Bambi Brave - Spring Hill - 0447561882 - August 2021
Selena - 35 Chambers Street, South Yarra - August 2021
babyspice01x - Melbourne - Seeking Arrangement - September 2021
Babygal245 - Melbourne - Seeking Arrangement - September 2021
Natsuki - Melbourne CBD - 0416927677 - September 2021
Jessy - Highett - 0434126183 - September 2021
Mackenzie - Manhattan Terrace - July 2021
Anisha - Melbourne CBD - 0477670243 - July 2021
Isabella - Melbourne CBD - 0483280665 - September 2021
Vienna - Melbourne CBD - 0481988180 - August 2021
Winnie - 7 Mason Street, Warragul - September 2021
Aurelie - Darwin - 0468772367 - September 2021
Gaby - Southbank - 0422014525 - September 2021
Gaby - Southbank - 0422014525 - September 2021
Cindy - Blackburn - 0431769066 - September 2021
Jess1988 - Melbourne - Seeking Arrangement - September 2021
bratty_baby - Melbourne - Seeking Arrangement - August 2021
ImogenXO - Balwyn - Seeking Arrangement - September 2021
GorJess - Melbourne - Seeking Arrangement - September 201
Kiwigirl8844 - Melbourne - September 2021
Littleladyluck - Melbourne - Seeking Arrangement - September 2021
Babygal245 - Melbourne - Seeking Arrangement - September 2021
cupcakeofnuts - Melbourne - Seeking Arrangement - September 2021
elegantsugarbaby - Melbourne - Seeking Arrangement - September 2021
ClassySarah - Melbourne - Seeking Arrangement - August 2021
Babymelba - Melbourne - Seeking Arrangement - September 2021
Angelique - St Kilda - 0403876963 - September 2021
Rachel - Prahran - 0493060216 - August 2021
CheerfulVenus - South Melbourne - Seeking Arrangement - September 2021
Curvybiaussie - Melbourne - Seeking Arrangement - September 2021
Peppa - Caulfield - 0432615102 - September 2021
Bianca - Hawthorn - Seeking Arrangement - September 2021
Carly23 - Richmond - Seeking Arrangement - September 2021
MelTay78 - Seeking Arrangement - September 2021
happy_cutie - Melbourne - Seeking Arrangement- August 2021
CheekyIntellectual - Melbourne - Seeking Arrangement - September 2021
WittyMiss - Hawthorn - Seeking Arrangement - September 2021
ClassyMelb - South Yarra - Seeking Arrangement - September 2021
LovingVenus - Tarneit - Seeking Arrangement- September 2021
LovingVenus - Melbourne - Seeking Arrangement - September 2021
Earn - Benz Massage, Ratuthit Road, Patong, Phuket - September 2021
Anna0067 - Melbourne - Seeking Arrangement - September 2021
Meiling - Clayton - 0498693110 - July 2021
Kim - Southbank - 0448236626 - September 2021
Mia - Woolloongabba - 0410673417 - September 2021
Gina - Noble Park - 0481162088 - September 2021
Carly23 - Melbourne - Seeking Arrangement - September 2021
Martinigirl89 - Melbourne - Seeking Arrangement - September 2021
Nadia - Cheltenham - 0423851179 - August 2020
Aiyana Babe - Melbourne - Seeking Arrangement - September 2021
Joanne - Mulgrave - 0432548862 - July 2021
Yoyo - Malvern East - 0491011383 - September 2021
Jessica - Albion - 0403977108 - September 2021
Gia Hunter - Melbourne - 0423799539 - June 2021
Lola - The Boardroom - June 2021
Vivian - 3/178 Frederick Road, Grange - August 2021
Sweet honey - Seeking Arrangement - September 2021
MelTay78 - Seeking Arrangement - September 2021
Richy - Sunshine - 0415865888 - September 2021
littlespider - Camberwell - Seeking Arrangement - September 2021
Bella - Sunshine - 0415865888 - September 2021
Coco - Coburg - 0435410759 - September 2021
Laura - Endeavour Hills - 0416941982 - September 2021
Monica - Mitcham - 0403060054 - September 2021
Cee Cee - Melbourne - Seeking Arrangement - September 2021
Ella - Hawthorn - 0434877705 - August 2021
Venus885 - Melbourne - Seeking Arrangement - September 2021
SarahJ - Greenborough - Seeking Arrangement - September 2021
Sasa - Boronia - 0410458851 - September 2021
Shybaby92 - Melbourne - Seeking Arrangement - September 2021
Sienna Loren - South Melbourne - 0411396921 - September 2021
Cecilia - Butterfly Group - September 2021
babymelba - Geelong - Seeking Arrangement - September 2021
Sasa - South Yarra - 0421709171 - August 2021
Bianca - Melbourne - Seeking Arrangement - September 2021
Girlofyourdreams4 - Seeking Arrangement - September 2021
Lisa- Sunshine - September 2021
Daisy245 - Carnegie - Seeking Arrangement - September 2021
InnocentCharmer - Southbank - Seeking Arrangement - September 2021
Lookingforsomepizzaz - Melbourne - Seeking Arrangement - August 2021
Roseyjones - Melbourne - Seeking Arrangement - September 2021
Chummy - Melbourne CBD - 0412460061 - August 2021
Roseyjones - Melbourne - Seeking Arrangement - September 2021
Lookingforsomepizzaz - Melbourne - Seeking Arrangement - August 2021
Who dares wins - Melbourne - Seeking Arrangement - August 2021
Cici & Angel 62 Wright Street, Sunshine - August 2021
Sugarbaby - Melbourne - Seeking Arrangement - August 2021
Blaire Hudson - Melbourne CBD - 0423571686 - June 2021
Chloe - Oriental Angels - August 2021
Lisa - Oriental Angels - August 2021
Chummy - Melbourne CBD - 0412460061 - August 2021
Nana - Carlton - Line ID: tuqing_aria - August 2021
Susie - Sunshine West - 0482711101 - August 2021
Likes to have fun - Melbourne - Seeking Arrangement - September 2021
Rachel - Windsor - 0493060216 - September 2021
Angel - Waterford West - 0457484388 - September 2021
SarahJ - Greenborough - Seeking Arrangement - September 2021
Yoko - Morayfield - September 2021
Raven Hart - Brisbane - 0466883497 - July 2021
Kitty - Preston - July 2021
Tammy - Melbourne CBD - August 2021
Leila - Melbourne - Seeking Arrangement - August 2021
breath of fresh air8 - Port Melbourne - Seeking Arrangement - August 2021
Sophia - Melbourne - Seeking Arrangement - August 2021
kaylee - Melbourne - Seeking Arrangement - September 2021
silk_tooth - Melbourne - Seeking Arrangement - August 2021
Anisha - Melbourne CBD - 0477670243 - July 2021
Luna - Melbourne CBD - 0413125647 - August 2021
Eva_M - Melbourne - Seeking Arrangement - August 2021
Emily - Noble Park - 0413078349 - August 2021
G917329 - Melbourne - Seeking Arrangement - August 2021
Lisa - Beaconsfield - August 2021
Lea - Clayton - 0450642658 - July 2021
Ella - Melbourne CBD - 0491730254 - September 2021
Lisa - Underwood - 0474185093 - September 2021
Adriana - Melbourne CBD - 0431095827 - August 2021
Gaby - Melbourne CBD - 0422014525 - August 2021
Funmelbgirl - Melbourne - Seeking Arrangement - August 2021
Mary Kay - Melbourne CBD - 0478022369 - July 2021
Katy - Melbourne CBD - Twitter @ohmy6969 - July2021
Hanna - Albion - 0403977108 - August 2021
Kiera - Top of the town - August 2021
Maeve - Collingwood Confidential - July 2021
Mia Monroe - Burwood - 0401613144 - July 2021
Kat - The Boardroom - July 2021
Alina Monet - Melbourne - 0491340284 - March 2021
happy_cutie - Melbourne - Seeking Arrangement- August 2021
Girlofyourdreams4 - St Kilda - Seeking Arrangement - September 2021
littlespider - Camberwell - Seeking Arrangement - September 2021
Ari - Carlton - Seeking Arrangement - August 2021
Mai - South Yarra - July 2021
Melody - Melbourne CBD - 0474349420 - June 2021
LilMissB - Wyndham Vale - Seeking Arrangement - September 2021
Veronica - Melbourne - Seeking Arrangement - September 2021
LovingLover - St Kilda - Seeking Arrangement - September 2021
Candy - Racecourse Road Pakenham - September 2021
Grace - Melbourne CBD - Line ID: BX345 - September 2021
Tamile Franklen - Blackburn North - 0483874601 - August 2021
Cecilia - Clayton - Line: girlphoto123 - September 2021
Candice - Bundoora - Kik: NothingSpecial3 - September 2021
angel - Melbourne CBD - Seeking Arrangement - September 2021
Grace - Melbourne CBD - Line ID: BX345 - September 2021
Kayla - Ascot Vale - 0411816789 - September 2021
Yoyo - Maison D'Amour - May 2021
Last edited: