Australia's sex worker review forum
Moderator
TNT Alpha Member
$$contributor$$
Library Card
SB Library Card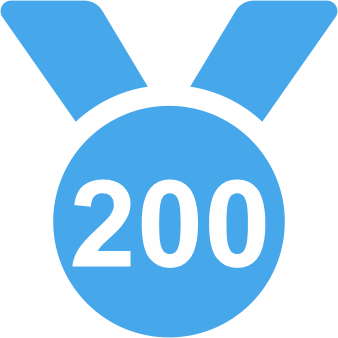 Don't waste your valuable money on bait and switches and duds.
Invest in a general forum subscription if you are thinking about getting into the punting game or been out of the game for a while, to avoid the heartache of wasted money and a shit time. Zero in on the gems from day 1 and be smart about this.
Here is what a January 2023 general forum subscriber had to say today.
"All I can say, is without TNT I would never have found XXXXX, she is just down the road from me, so sub has paid for itself in my eyes."
General forum subscriptions available, enquiries to
@trenchy
or
@Waterboy
BBFS forums, subscriptions available, enquiries to @trenchy or @Waterboy
An example of what TNT is like inside the forum.
https://thenakedtruth.reviews/threads/an-actual-review-inside-tnt.9928150/
Some of the reviews posted this month are about the following ladies.
Willow White - Perth CBD - 0466507560 - March 2023
Alice - Burwood East - March 2023
Summer - 6B Alchester Crescent, Boronia - March 2023
Annie/Nancy - Atarmon - March 2023
Cherry - 82 Arthur Street, St Albans - March 2023
Aggie - 1/167 Middleborough Road, Box Hill South - March 2023
Cherry - St Albans - March 2023
Ada - Northcote - March 2023
Joy - Upper Ferntree Gully - January 2023
Viper - Melbourne CBD - 0410599631 - March 2023
Lily - 1/167 Middleborough Road, Box Hill South - March 2023
Clara - Southbank - 0493334722 - February 2023
Anna - 9a 540 Little Collins Street, Melbourne CBD - March 2023
Elle - Carlton - 0451761711 - March 2023
Mona - Artarmon - March 2023
Becky - The Cherry Tree Garden - March 2023
Bonnie - St Peters - March 2023
Vivian - Aspley - March 2023
Momo - Sydney CBD - January 2023
Maya - 1/60 Whitehorse Road, Deepdene - March 2023
Chally - St Albans - March 2023
Elle - Carlton - 0451761711 - March 2023
Isla - Silk Lotus - March 2023
Jelly / Cherry - St Albans - March 2023
Millie - 240a Warrigal Road, Camberwell - March 2023
Melo - Brisbane CBD - 0405021724 - March 2023
Lulu - Bentleigh - March 2023
Abby - Pussycats Burwood - March 2023
Lydia - Adelaide CBD - 0424152945 - March 2023
Mia - 5/5 Station Street, Frankston - March 2023
Linda - 6-7/432 Mitcham Road, Mitcham - March 2023
Astrid Day - Brisbane CBD - 0417555884 - March 2023
Jasmine - The Cherry Tree Garden - March 2023
Ally - Melbourne CBD - 0416513514 - February 2023
Elise - Brunswick West - 0413496760 - February 2023
Agatha - Bali - +6281210026336 - March 2023
Gemma - Ashfield - March 2023 - 0414133638
Eden - Club 8 - March 2023
Bella - My Alibi - March 2023
Tina - Melbourne CBD - March 2023
Tiffany Monroe - Southbank - 0484844560 - February 2023
Lynka - The Nightshade Establishment - March 2023
Mimi - Hampton Park - January 2023
Eliza Bella - Southbank - 0450694383 - March 2023
Mio - Sydney CBD - March 2023
Honey - The Main Course - March 2023
Laura - The Main Course - March 2023
Juhi She - Southbank - 0426621553 - March 2023
Cassie - 717 Warrigal Road, Chadstone - March 2023
Mary - Artarmon - March 2023
Summer - Boronia - March 2023
Kayla - West Melbourne - 0411816789 - March 2023
Olivia - 3/43 High Street, Preston - March 2023
Yumi - Rainbow Dolls - March 2023
RuRu - Sydney CBD - March 2023
Maggie - 15 High Street, Glen Iris - March 2023
Polly - Indooroopilly - March 2023
Amanda - Spellbound - March 2023
Ran - No 5 Marrickville - February 2023
Ivy - Kew - February 2023
Alice - Croydon - March 2023
Maya - Melbourne - 0452342256 - March 2023
FiFi - 762 North Road, Ormond - March 2023
Honey - AAEscort - March 2023
Ada - 278 Club / Ginza Empire - March 2023
Mary - Melbourne CBD - March 2023
Rebecca - 278 Club / Ginza Empire - March 2023
Anna - 1521 High Street, Glen lris - March 2023
Sahara - 312 St Kilda Road, St Kilda - March 2023
Emiliy - Rainbow Dolls - March 2023
Mia - Reservoir - March 2023
Dylia - Pussycats Burwood - March 2023
Nicky - Docklands - 0406398097 - March 2023
Kindah - Viewbank - 0499241330 - March 2023
Leatherandlace - Seeking Arrangement
Ruby229 - SugarDaddyMeet
Lillasugababy - Seeking Arrangement
Ivy - Seeking Arrangement
JASMINE - SugarDaddyMeet
MissHoneyJ - Seeking Arrangement
M0v0M - Secret Benefits
Spontaneous - Seeking Arrangement
ArtisticAngel - Seeking Arrangement
ArtisticAngel - Seeking Arrangement
Jay Eden - Seeking Arrangement
Pixie - Seeking Arrangement
Rose - Seeking Arrangement
kelly1234 - Seeking Arrangement
Odette 223 - Secret Benefits
MissEleanor - Seeking Arrangement
Blondebabexoxo - Seeking Arrangement
Lucy - Seeking Arrangement
LowMaintenance - Seeking Arrangement
userfriendly - Seeking Arrangement
sage222 - Seeking Arrangement
thaibeauty - Secret Benefits
CherryMimi6 - Secret Benefits
Jesssicasbaby - Secret Benefits
Kate99 - Seeking Arrangement
Magdalene - Seeking Arrangement
Ivy - Seeking Arrangement
bratzbby111 - Seeking Arrangement
Misstata8881 - SugarDaddyMeet
Roon - SugarDaddyMeet
Kim - Seeking Arrangement
Trustworthylily - Seeking Arrangement
Summer333 - Seeking Arrangement
PRINCESS_D1 - SugarDaddyMeet
xxangelicat - Seeking Arrangement
Freya - Seeking Arrangement
NotSoAverageJo - Seeking Arrangement
KatyRose - Seeking Arrangement
Katty D - Seeking Arrangement
EllieP - Seeking Arrangement
EllieP - Seeking Arrangement
Sheilaa - Seeking Arrangement
Lucia Rose - Seeking Arrangement
Amber - Seeking Arrangement
nothinbutclass - SugarDaddyMeet
CreativeBabe - Seeking Arrangement
Countrylover - SugarDaddyMeet
Littleone - Seeking Arrangement
Niceheiress - Seeking Arrangement
Angie - Seeking Arrangement
ash boo-524 - Secret Benefits
Genesis - SugarDaddyMeet
MISSNIKKIX - SugarDaddyMeet
Stephy - Seeking Arrangement
Dream Catcher - Seeking Arrangement
LilyJ - Seeking Arrangement
seekingsomething - Seeking Arrangement
Squishy Lilly - Seeking Arrangement
Honey - Seeking Arrangement
Loving Aura - Seeking Arrangement
Sugar21 - Seeking Arrangement
sugarbaby - Seeking Arrangement
Lily - SugarDaddyMeet
Mia - SugarDaddyMeet
viviann_098 - Secret Benefits
nikkita1993 - Secret Benefits
BiancaBloom - Secret Benefits
Dark chocolate - Seeking Arrangement
Cherisie - Seeking Arrangement
SophiaticatedAisanGF - Seeking Arrangement
Sweet - Seeking Arrangement
Katiegrace - Seeking Arrangement
Nyxxi - Seeking Arrangement
Alexa - Seeking Arrangement
asianshawtyoxo - Seeking Arrangement
ekdoll - Seeking Arrangement
Shiny - Seeking Arrangement
Mermaid - Seeking Arrangement
Mimi - Seeking Arrangement
Jordie - Seeking Arrangement
Layla - SugarDaddyMeet
MysteriousInfluencer - Seeking Arrangement
GoldenGhost - Seeking Arrangement
Honeyboo - SugarDaddyMeet
SUGARBABYNAYY - SugarDaddyMeet
ninainboots - Seeking Arrangement
Abbey-Rose - Seeking Arrangement
Lilo - Seeking Arrangement
BeautifulDreamer - Seeking Arrangement
Katie2000 - Seeking Arrangement
Dannie - Seeking Arrangement
Danielle Darling - Seeking Arrangement
Kitten - Seeking Arrangement
kk babexoxo - Secret Benefits
ELVARAYE - SugarDaddyMeet
Gwen - Seeking Arrangement
Countrybaby - Seeking Arrangement
marni_xo - Seeking Arrangement
Demi - Seeking Arrangement
Eyinq - Secret Benefits
cbaby - Seeking Arrangement
sociallyakwardbeauty - Seeking Arrangement
backpackerbabe - Seeking Arrangement
Diamondbaby - Seeking Arrangement
Daisytree - Seeking Arrangement
Ivy - Seeking Arrangement
CurvyS - Seeking Arrangement
Micahxoxo - Seeking Arrangement
Lexi - Seeking Arrangement
LittleGem - Seeking Arrangement
Aiko - Seeking Arrangement
CHEEKY_TOMATO - SugarDaddyMeet
BLUEHAIRBEAUTY12 - SugarDaddyMeet
Belleeex - Secret Benefits
Miquella - Seeking Arrangement
Sammybale - Seeking Arrangement
JNina - Seeking Arrangement
BrightLady - Seeking Arrangement
Lucyluxe - Seeking Arrangement
AlluringGymGirl - Seeking Arrangement
Lola - Seeking Arrangement
Whiteoleander - Seeking Arrangement
Katie - Seeking Arrangement
Charlotte baby xo - Seeking Arrangement
Alice - Seeking Arrangement
VALENTINA - SugarDaddyMeet
Petitelittlebaby - Seeking Arrangement
FeistyGirl - Seeking Arrangement
Tree Faerie - Seeking Arrangement
Cleo - Seeking Arrangement
kakaleung - Seeking Arrangement
S777p - Secret Benefits
S777p - Secret Benefits
S777p - Secret Benefits
PurpleDaisy - Seeking Arrangement
Laska1995 - Seeking Arrangement
Elizabella - Seeking Arrangement
Angelbaby - Seeking Arrangement
Bambi00 - Seeking Arrangement
Mai - Seeking Arrangement
Anna - Seeking Arrangement
ConfidentVenus - Seeking Arrangement
Mila - Seeking Arrangement
Jermaineee - Seeking Arrangement
Melbfade - Seeking Arrangement
Lilyrose - Seeking Arrangement
Bella - Seeking Arrangement
K Juni - Ginza Club - March 2023
Jenny - Frankston - March 2023
Emily - The Cherry Tree Garden - February 2023
Michelle Ryder - St Kilda - 0401787572 - March 2023
Kitty - Drummoyne - February 2023
Dove - Albert Park -
dovemelb@gmail.com
- March 2023
️Alessandra - Preston - March 2023
Annie - 82 Arthur Street, St Albans - March 2023
Ruby - Shop 1/518-522 Woodville Road, Guildford - March 2023
Alice - Croydon - January 2023
Cherry - Le Boudoir - March 2023
LIsa - 82 Arthur Street, St Albans - March 2023
Jinx - 88 on Logan - March 2023
Aggie - 1/167 Middleborough Road, Box Hill South - March 2023
Sara Otani - The Nightshade Establishment - March 2023
Mia - 1/167 Middleborough Road, Box Hill South - March 2023
Brianna - Club 859 - March 2023
Honey - Dingley Village - September 2022
Alice - 657 Whitehorse Road, Mont Albert - March 2023
Cici - Level 1, 555 Whitehorse Road, Mitcham - March 2023
Michelle - Burwood - March 2023
Yuki - Scarlet Lady - March 2023
Sweet - Rainbow Dolls - March 2023
Tiffany - Southbank - 0449982729 - March 2023
Chrisee - Dandenong - Locanto ID: Chrisee40 - March 2023
Irish Molly - East Melbourne - 0472614641 - March 2023
Lola - 79 Boronia Road, Boronia - March 2023
Miu Miu - 440 Bridge Road, Richmond - March 2023
Piper Quinn - Sydney CBD - 0481156746 - February 2023
Summer - 9a 540 Little Collins Street, Melbourne CBD - March 2023
Ann - Sydney CBD - March 2023
Bella - South Melbourne - March 2023
Anna - 555 Highett Road, Highett - March 2023
Judy - Plympton - 0449966990 - March 2023
Cat - 2/46 Railway Avenue, Ringwood East - March 2023
Emily - Mont Albert - February 2023
Vivian - 734 Waverley Road, Malvern East - March 2023
Maya - Pleasure Planet - March 2023
Kadee - Henley Beach - 0484325268 - February 2023
Sam - Sky Bar and Disco, Sabang Beach, Puerto Galera, Philippines - March 2023
Emma - Melbourne CBD - 0478046492 - March 2023
Ash - Fitzroy - 0439106532 - March 2023
Viva - Melbourne CBD - Line ID: Odeco2 - March 2023
Suzan - Octopuses - March 2023
Nancy - Mont Albert - March 2023
Jia Laurent - Richmond - 0436298434 - March 2023
Sarah - Melbourne CBD - March 2023
Natasha - Hillcrest - February 2023
Jenny - Echuca - March 2023
Juhi She - Southbank - 0426621553 - March 2023
Allison - My Alibi - March 2023
Arii - North Melbourne - 0439677044 - February 2023
Amy - Braddon - March 2023
Katrina - Carlton - 0455633381 - February 2023
Michelle - East Geelong - March 2023
Jenny - 255 Dorset Road, Boronia - March 2023
Monica - 541 Plenty Road, Preston - March 2023
Zara - Red Lantern - February 2023
Cara - Essendon - March 2023
Eden - 18a Boronia Road, Vermont - March 2023
Yuna - 65 Dumfries Street, Deer Park - March 2023
Porscha - 258 Lower Plenty Road, Rosanna - March 2023
Adele - Level 1, 423 Elizabeth Street, Surry Hills - March 2023
Angela Sweety - Southbank - 0422775456 - March 2023
Hannah - 1/20C Blackburn Road, Blackburn - March 2023
Ruby - Camberwell - March 2023
Chrystal - Southbank - 0406194462 - March 2023
Bella - 85 Canterbury Road, Canterbury - March 2023
Candice - Southbank - 0402804310 - March 2023
Tina - 79 Oxford Street, Bondi Junction - February 2023
Jennifer - South Granville - February 2023
Amanda - Brunswick - 0432492694 - February 2023
Alice - Castle Hill - February 2023
Moon - Dynasty Sri Petaling, Kuala Lumpur, Malaysia - March 2023
Tara - Collingwood - 0466829037 - March 2023
Kendall - Midnight Delight Parramatta - October 2022
Cleo - 312 St Kilda Road, St Kilda - March 2023
Shivani - Moon Club - March 2023
Tanya - Melbourne CBD - 0423236459 - February 2023
Caroline Pearl - Newcastle - 0478568549 - March 2023
Candy - Rainbow Dolls - March 2023
Graceaway - Lismore - 0482029977 - March 2023
Viola - Melbourne CBD - Sweetymelb - March 2023
Jolie - No 5 Marrickville - February 2023
Cristina - 1/25 Harrington Square, Altona - March 2023
Monica - Preston - March 2023
Linda - Silk Lotus - March 2023
Hanzi - Oriental Orchids - March 2023
Candy - 860 Bourke Street, Docklands - March 2023
Tanya - Melbourne CBD - 0423236459 - March 2023
Lisa - 691 Whitehorse Road, Mitcham - March 2023
Ruby - 6-7/432 Mitcham Road, Mitcham - March 2023
Miki - Blackburn South - March 2023
Paris - Caulfield - 0424556010 - March 2023
Raven - 8 Burwood - March 2023
Ava Jade - Southbank - 0498492374 - March 2023
Yucki - Winnellie - March 2023
Monique - Mildura - February 2023
Chantel - Garden Of Eden - March 2023
Sara - Melbourne CBD - March 2023
Amanda - Brunswick West - 0432492694 - March 2023
Lily - St Albans - March 2023
Clementine - 416 Bridge Road, Richmond - March 2023
Yasmin - The Oasis of The North - March 2023
Lea - Box Hill South - March 2023
Helen - 268 St Kilda Road, St Kilda - March 2023
Rosa - 191 Buckley Street, Essendon - March 2023
Juna - Carindale - 0402642606 - February 2023
Lisa - St Albans - March 2023
Candice - Southbank - 0402804310 - March 2023
kat - Sandringham- January 2023
Kiki - St Albans - March 2023
Nana - Malvern East - March 2023
Cici - 8/9 Floriston Road, Boronia - March 2023
Clementine - 416 Bridge Road, Richmond - March 2023
Irene - Leichhardt - March 2023
Emma - 240 Coventry Street, South Melbourne - March 2023
Leah - 90 Auburn Road, Hawthorn - March 2023
Amy - Oriental Angels - March 2023
Jasmine - Carlton - LINE: jasmine2022city - March 2023
Mimi - Highett - March 2023
Alice - 458a Waverley Road, Malvern East - March 2023
Betty - Pussycats Burwood - March 2023
Rui - Kyoto 206 - March 2023
Tiffany & Kira - Artarmon Paradise - March 2023
Linda - Mitcham - February 2023
Daphne Brooks - Melbourne CBD - 0431032254 - February 2023
Ash - Carlton - 0439106532 - March 2023
Lisa - 734 Waverley Road, Malvern East - March 2023
Jojo - Shop 2, 61 Koornang Road, Carnegie - March 2023
Emma - Melbourne CBD - 0478046492 - March 2023
Carmen Au Clair - Derwent Park - 0491374110 - March 2023
Tiffany - 159a Eley Road, Blackburn South - March 2023
Chloe - Collingwood Confidential - March 2023
Irene - 192 Bayswater Road, Bayswater North - March 2023
Lisa - St Albans - March 2023
Vivian - North Strathfield - March 2023
Melody - Malvern East - March 2023
crystal - Springvale - - February 2023
Ivy - Box Hill South - 0469825611 - March 2023
Sophia - Spoilers Relaxation, Ringwood - March 2023
Kata - 223A Buckley Street, Essendon - March 2023
Kitty - Drummoyne - March 2023
LouLou - Hampton Park - February 2023
Nicole - Five Dock - December 2022
Mia - 1/167 Middleborough Road, Box Hill South - March 2023
Ruby - 6B Alchester Crescent, Boronia - March 2023
Soo - Silk Lotus - March 2023
Anna - 2/627 High Street Road, Mount Waverley - March 2023
Chani - 160 High Street, Kew - March 2023
Maria - Sydney CBD - March 2023
Sandy - 1/167 Middleborough Road, Box Hill South - March 2023
Ya Ya - 43 Atkinson Street, Chadstone - March 2023
Dyson Ally - Melbourne CBD - 0416513514 - February 2023
Hayden - The Erotic, Adelaide CBD - March 2023
Shivani - Hocking Ladies - March 2023
Samantha - Seaford - 0426246802 - March 2023
Anna - 1b Agnes Avenue, Balwyn North - March 2023
Ella - 84a Hampden Road, Artarmon - March 2023
Mia - 84a Hampden Road, Artarmon - March 2023
Nali - No 5 Marrickville - March 2023
Karen - The Nightshade Establishment - March 2023
Kitty - Candy Club - March 2023
Chloe - 84a Hampden Road, Artarmon - March 2023
Joanna - Melbourne CBD - February 2023
Kiki - Pussycats Burwood - March 2023
Sophie - Nunawading - March 2023
Emily - 128 Boronia Road, Boronia - March 2023
Kiki - North Melbourne - March 2023
Miranda - Pussycats Burwood - March 2023
Courtney - 146a Rosebank Avenue, Clayton South - March 2023
Ariel - 1/20C Blackburn Road, Blackburn - March 2023
Kiki - Nunawading - March 2023
Jessie - 226a Glenferrie Road, Malvern - March 2023
Camilla - Clayton South - March 2023
Mini - Frankston - March 2023
Cassie - 223A Buckley Street, Essendon - March 2023
Pinky - Level 1, 12 Blackburn Square, Berwick - March 2023
Portia - 472E Beach Road, Beaumaris - March 2023
Kelly - 82 Arthur Street, St Albans - March 2023
Jasmine - Melbourne CBD - March 2023
Ra-El - No 5 Marrickville - February 2023
Misa - Melbourne CBD - sweetymel6 - March 2023
Natalie - 446 Racecourse Road, Flemington - March 2023
Milley - 19 Hall Street, Newport - March 2023
Cindy - Hawthorn - February 2023
Gina - 458a Waverley Road, Malvern East - March 2023
Linda - 219 Dorset Road, Boronia - March 2023
Kitty - 734 Waverley Road, Malvern East - March 2023
Joyce - Mill Park - March 2023
Joyce - 247 Springvale Road, Springvale - March 2023
Yuki - 3/49 Wadham Parade, Mount Waverley - March 2023
Inara - Butterflys of Blackburn - March 2023
Coco - Carnegie - 0449765197 - March 2023
Yasmin Becker - Darlinghurst - 0424734571 - March 2023
Michelle - 734 Waverley Road, Malvern East - March 2023
Miranda Whitford - South Yarra - 0481612425 - March 2023
Roxy - The Oasis of The North - March 2023
Suzi - 239a Stud Road, Wantirna South - March 2023
Alice - Pussycats Burwood - March 2023
TS Lisa - 131 Bell Street, Coburg - January 2023
Alessia Eve - Melbourne CBD - 0468601829 - March 2023
Lily - San Ling - February 2023
Mia - 169A Swan Street, Richmond - March 2023
Jessy - Placer Madrid - February 2023
Rachel - Windsor - 0493060216 - March 2023
Natasha - The Red Door - March 2023
Yoyo - Blackburn - March 2023
Lisa - 15 Somers Parade, Altona - March 2023
Hanna - Hawthorn - February 2023
Aida - 346 Victoria Street, North Melbourne - March 2023
Limosa - 82 Arthur Street, St Albans - March 2023
Vixen - California Club - February 2023
Adrienn - Hungary Dreamhouse Massage - March 2023
Mitsuki - Melbourne CBD - Line ID: Sweetymel6 - March 2023
Kitty - The Red Door - March 2023
Kimmy - Melbourne CBD - 0434399931 - January 2023
Sara - Preston - March 2023
Zeo /Zoe and Chantelle - Club 350 - March 2023
Hana - 179a Sunshine Road, Tottenham - March 2023
Mimi - Level 1, 276 Pitt Street, Sydney CBD - March 2023
Chrystal - South Melbourne - 0406194462 - March 2023
Mila - 44/1191 Plenty Road, Bundoora - March 2023
Caijia - Melbourne CBD - Line ID: sweetymel - January 2023
Lucky - Shop 2, 61 Koornang Road, Carnegie - March 2023
Seika - Ginza Club - March 2023
Alice - Drummoyne - March 2023
Nikki - Mornington - 0467732785 - March 2023
Annie - 82 Arthur Street, St Albans - March 2023
Lisa - 43 Tope Street - March 2023
Tina - East Geelong - March 2023
Annie - 255 Dorset Road, Boronia - March 2023
Yuki - 159a Eley Road, Blackburn South - March 2023
Angie - Octopuses - March 2023
Ash - A Touch More Class - January 2023
Coco - Mount Waverley - February 2023
Coco - Carnegie - 0449765197 - March 2023
Sarah Robbins - St Kilda - 0493127631 - February 2023
Eva - 668 Warrigal Road, Malvern East - March 2023
Emily - 9a 540 Little Collins Street, Melbourne CBD - March 2023
Jessica - 1/43 Brisbane Water Drive, Point Clare - March 2023
Miranda - Docklands - 0481612425 - February 2023
Candy - 860 Bourke Street, Docklands - March 2023
JoJo - 144 Canterbury Road, Blackburn South - February 2023
Lea - 278 Club / Ginza Empire - March 2023
Poppy - Sashas - November 2022
Alice - Stanmore - March 2023
Emma - Melbourne CBD - 0478046492 - March 2023
Joanna - Melbourne CBD - March 2023
Ivy - Box Hill South - 0469825611 - March 2023
Raven Red - Lismore - 0448532571 - February 2023
Abbie - 1429a Toorak Road, Camberwell - March 2023
Li Li - 84 Elgin Street, Carlton - April 2023
Sally - Cranbourne - March 2023
Chani - 160 High Street, Kew - March 2023
Helen - The Cherry Tree Garden - February 2023
Emiri Kato -Tokyo - Line ID: Amateur Escort - March 2023
Cherry - 22 Rydalmere - March 2023
Zara - Southbank - 0493432352 - March 2023
Honey - Centrefolds Artarmon - March 2023
Beverly - Toowong - 0415068392 - March 2023
Sha Sha - 283 Spring Street, Reservoir - March 2023
Nancy - Geelong - March 2023
Toko - 278 Club / Ginza Empire - March 2023
Samantha - Seaford - 0426246802 - March 2023
Jessie - 40b Wantirna Road, Ringwood - March 2023
Suzy - East Perth - 0479038877 - February 2023
Stacey - Presidential Suite - February 2023
Candy - Red Lantern - March 2023
Elle - North Melbourne - 0451761711 - March 2023
Gita - Kuta Bali, Indonesia - +62 8113832863 - March 2023
Kylie - Rainbow Dolls - March 2023
Lola - Springvale - 0413857292 - March 2023
Annie - 82 Arthur Street, St Albans - March 2023
Vanessa - A Touch More Class - March 2023
Venus - California Club - February 2023
Courtney - Top of the Town - January 2023
Lucinda - Club 859 - February 2023
Ya Ya - North Sydney - March 2023
Wendy - Bulimba - 0410823698.. - March 2023
Daisy - Seeking Arrangement
Elle - Seeking Arrangement
MysteriousBabe - Seeking Arrangement
A Woman with a Vibe - Seeking Arrangement
Cleo - Seeking Arrangement
Mysterybsun - Seeking Arrangement
Disneydaydreamer - Seeking Arrangement
Camillexx - Seeking Arrangement
Irishqueen - Seeking Arrangement
StunningBae - Seeking Arrangement
DayTimeBaby - Seeking Arrangement
SweetTraveller - Seeking Arrangement
dreamyvision - SugarDaddyMeet
This site sux - Seeking Arrangement
Jane - Seeking Arrangement
Chloe - Seeking Arrangement
Sugar bun x - Seeking Arrangement
asianbabe - Seeking Arrangement
ClassFunBeauty - Seeking Arrangement
sugababy56 - Seeking Arrangement
Scarlett - Seeking Arrangement
jjosol0802 - Seeking Arrangement
Poppylissman - Seeking Arrangement
FlirtyBabe - Seeking Arrangement
Hibiscus - Seeking Arrangement
CamilleBaby - Seeking Arrangement
Alittlesomething - Seeking Arrangement
livinginspain - Seeking Arrangement
Ammzy - Seeking Arrangement
Fiercefox__28 - Seeking Arrangement
ATALIASB - SugarDaddyMeet
Dream - Seeking Arrangement
Cara___xxx - Seeking Arrangement
Brittney - Seeking Arrangement
Tiana - Seeking Arrangement
Holly - Seeking Arrangement
kittycandyp - Seeking Arrangement
Singlemumma - Seeking Arrangement
NowLooking - Seeking Arrangement
stassie - SugarDaddyMeet
Hollyy99 - Seeking Arrangement
FunVenus - Seeking Arrangement
Bambi00 - Seeking Arrangement
Holly - Seeking Arrangement
queen_xena - Seeking Arrangement
Mini - Seeking Arrangement
JASMINE - Seeking Arrangement
Xixi - Seeking Arrangement
MissAngela - Seeking Arrangement
Stylish Swede - Seeking Arrangement
Jennifer - Seeking Arrangement
SeductiveBae - Seeking Arrangement
SeductiveBae - Seeking Arrangement
VICTORIACYZ - SugarDaddyMeet
j4smine - Seeking Arrangement
RussianSugaBaby - Seeking Arrangement
cookie monster - Seeking Arrangement
Obscurebae - Seeking Arrangement
MsKendal - Seeking Arrangement
Anastasia - Seeking Arrangement
Katymaybe - Seeking Arrangement
Beri - Seeking Arrangement
sweetsugar3333 - Seeking Arrangement
sunflower - Seeking Arrangement
Skyefall - Seeking Arrangement
Swedishgirlxo - Seeking Arrangement
Blair - SugarDaddyMeet
Bellexx - Seeking Arrangement
ju1cygirl - Seeking Arrangement
Jules - Seeking Arrangement
TemptingSiren - Seeking Arrangement
Secret baby - Seeking Arrangement
bright_eyes - Seeking Arrangement
Ferna - Seeking Arrangement
sundaygirl - Seeking Arrangement
honeybee09090 - Seeking Arrangement
Elle_sugar - Seeking Arrangement
Anna - Seeking Arrangement
SweetJennie - Seeking Arrangement
Mollypollyy - Secret Benefits
CaringMermaid - Seeking Arrangement
S - Seeking Arrangement
Jade - Seeking Arrangement
riri08 - Seeking Arrangement
curvy - Seeking Arrangement
angelbb888 - Seeking Arrangement
Bobo - Seeking Arrangement
louella96 - Seeking Arrangement
Magda - Seeking Arrangement
NaughtySecret - Seeking Arrangement
Barbiiiie - Seeking Arrangement
CheekyMads - Seeking Arrangement
candiiii - Seeking Arrangement
yourbabyyelisa - Secret Benefits
LESLIEB66 - SugarDaddyMeet
Sahara.xx - Seeking Arrangement
Princess - Seeking Arrangement
summer888 - Seeking Arrangement
Mia - Seeking Arrangement
Sexylexy44 - Seeking Arrangement
viviann_098 - Secret Benefits
Ash3753 - Seeking Arrangement
mondayslikefridays - Seeking Arrangement
Jesssiccca - Secret Benefits
YourNewGF - Seeking Arrangement
Alita - Lorraine Starr - March 2023
Kitty - Rainbow Dolls - March 2023
Luna - Melbourne CBD - 0434646513 - March 2023
Tomo - 278 Club / Ginza Empire - March 2023
Eva - 668 Warrigal Road, Malvern East - March 2023
Hannah - Tottenham - March 2023
Shakira - 43 Tope Street - March 2023
Katie - 1/1397 Centre Road, Clayton - March 2023
Savannah Del Mar - Glen Waverley - 0411785869 - March 2023
Cassie - Garden Of Eden - March 2023
Tanya - Melbourne CBD - 0423236459 - January 2023
Candy - The Black Opal - March 2023
Grace - Hocking Ladies - February 2023
Regina - Noble Park - 0405845315 - March 2023
Olivia - Platinum 175 - March 2023
Ash - Carlton - 0439106532 - March 2023
Amber - Malvern East - March 2023
Bobby - Club Hallam - March 2023
Sandy - Blackburn - March 2023
Tara - Collingwood - 0466829037 - March 2023
Megan - The Boardroom - January 2023
Luna - Moon Club - March 2023
Phoenix - Yarraville - February 2023
Sandy - Preston - March 2023
Mikail - Heathmont - March 2023
Paris - Caulfield - 0424556010 - March 2023
Jolie - Notting Hill - 0423957252 - March 2023
Nadia - Reservoir - March 2023
Hani - Melbourne CBD - 0412083364 - March 2023
Yasmin - The Oasis of The North - March 2023
Crystal - Springvale - 0401347380 - March 2023
Justine - Preston - March 2023
Jay - No 5 Marrickville - February 2023
Kitty - Candy Club - February 2023
Cami - Southport - 0451166209 - March 2023
Yu-Yu - Darwin CBD - March 2023
Hannah - St Albans - March 2023
ARY - Candy Club - March 2023
Trisha Hayes - Perth CBD - 0401205796 - March 2023
Helen - 762 North Road, Ormond - March 2023
Reina - South Yarra - 0481457329 - March 2023
Tammy - Singapore - Telegram : vpremium - March 2023
Annie - Blackburn - January 2023
Alexa - Surrey Hills - 0447438059 - February 2023
Tiktok nundah
Kayla - West Melbourne - 0411816789 - March 2023
Sugar - St Albans - March 2023
Taiya - Surrey Hills - 0433522286 - March 2023
Nat - 63 Main Street, Croydon - March 2023
Sasa - Springvale - March 2023
Li Li - 291 Geelong Road, Kingsville - March 2023
Cathy - Braybrook - February 2023
Jennifer - Strathpine - 0426635175 - January 2023
Nina - Albury - March 2023
Cathy - 286a Ballarat Road, Braybrook - March 2023
Japan - 159 Ryrie Street, Geelong - February 2023
Sienna Gold - Albert Park - 0499188411 - February 2023
Anna - Rainbow Dolls - March 2023
Candy - Brisbane CBD - 0423018511 - March 2023
Kelly - 1593 Ferntree Gully Road, Knoxfield - March 2023
Fafa - Artarmon - March 2023
Vicki - Velvet House - March 2023
Marcella - Melbourne CBD - 0412003003 - March 2023
Sasa - South Yarra - 0421709171 - February 2023
Riley - Lorraine Starr - March 2023
Sakura - Pussycats Burwood - March 2023
Laura - Croydon - 0460417831 - March 2023
Hannah Cartwright - Sydney CBD - 0423678549 - December 2022
Likako - No 5 Marrickville - February 2023
Ivy - Club 859 - March 2023
Jennifer - Brooklyn - 0474474154 - March 2023
Jessie - 37 Great Ryrie Street, Ringwood - March 2023
Kitty - Rainbow Dolls - February 2023
Linda - 22 Rydalmere - March 2023
Elena - Melbourne CBD - sweetymel6 - March 2023
Smile - Reservoir - February 2023
Saule - South Melbourne - 0493066352 - March 2023
Aya - Level 1, 276 Pitt Street, Sydney CBD - February 2023
Hina - Level 1, 276 Pitt Street, Sydney CBD - February 2023
Amy - Epping - 0473560788 - March 2023
Valencia - Wiley Park - 0451197678 - March 2023
Alisa - No 5 Marrickville - March 2023
Jessica - 21 Exeter Road, Croydon North - March 2023
Lailaa - Box Hill - 0426868607 - February 2023
Maddie - North Melbourne - 0450310359 - March 2023
Sarah - 458a Waverley Road, Malvern East - March 2023
Cherry - 5 Barnes Place, Werribee - March 2023
Kira - Artarmon Paradise - February 2023
Lily Jade - Melbourne CBD - 0406108353 - February 2023
Ririka - Kyoto 206 - March 2023
Jenny - Box Hill - Line ID: 16-jenny - March 2023
Chloe - 1/88 Boronia Road, Boronia - March 2023
Yummie - Ringwood - March 2023
Bella - South Melbourne - March 2023
Jenny - Pussycats Burwood - February 2023
Nicole - 182 Canterbury Road, Heathmont - March 2023
Omijo - Melbourne CBD - Sweetmel6 - March 2023
Kumi - 140 Boronia Road, Boronia - March 2023
Pink - Malaysia - - February 2023
Sofia - 303 Stephensons Road, Mount Waverley - March 2023
Pen - 200 Harris Street, Pyrmont - March 2023
Cici - 3/134 Main Street, Greensborough - February 2023
Notty - 44/1191 Plenty Road, Bundoora - February 2023
Amelia - Concord - February 2023
Rebecca - 3/134 Main Street, Greensborough - February 2023
Limosa - 82 Arthur Street, St Albans - March 2023
Yoyo - 3/134 Main Street, Greensborough - January 2023
Linda - 115 Pacific Highway, North Sydney - March 2023
Yuki - Scarlet Lady - February 2023
Lunar - Gotham City - February 2023
Bella - Level 1, 276 Pitt Street, Sydney CBD - March 2023
Nina - Southbank - March 2023
Anna - Highett - March 2023
Candy - 734 Waverley Road, Malvern East - March 2023
Mayu Horiki - Tokyo - Line ID: Amateur Escort - March 2023
Blair - The Boardroom - January 2023
Coco - Boronia - February 2023
Mi - Rainbow Dolls - March 2023
Eva - 1/120 Mary Street, Brisbane CBD - March 2023
Maddie - Mernda - 0484274450 - February 2023
Natasha - Club Hallam - February 2023
Linda - 6B Alchester Crescent, Boronia - March 2023
Cindy - Williamstown - March 2023
Joyce - 276 Pennant Hills Road, Thornleigh - March 2023
Hienkim - Bracken Ridge - 0466279533 - March 2023
Valentine Mae - Melbourne CBD - 0484904451 - February 2023
Kelly - 1593 Ferntree Gully Road, Knoxfield - March 2023
VictoriaSweet - Melbourne CBD - 0450635218 - March 2023
Winnie - 84a Hampden Road, Artarmon - April 2023
Jordan - Spoilers Relaxation, Ringwood - March 2023
Lily Jade - Melbourne CBD - 0406108353 - March 2023
Poppy Lissi - Melbourne CBD - 0447349092 - March 2023
Sasa - 15 Somers Parade, Altona - February 2023
Vanessa - 3/49 Wadham Parade, Mount Waverley - March 2023
Lisa - 459 Riversdale Road, Hawthorn East - March 2023
Ellie - Brunswick - February 2023
Isabella Marikova - Melbourne CBD - 0422676656 - February 2023
Ida - 166 Missenden Road, Newtown - March 2023
Paris - Hobart - 0459218047 - February 2023
Anastasia - The Boardroom - March 2023
Various girls in Bangkok - - March 2023
Mia - Sydney CBD - 0431401416 - February 2023
Coco - Octopuses - March 2023
Eva - Summer Hill - 0408820429 - March 2023
Candy - Pussycats Burwood - January 2023
Nana - Candy Club - March 2023
Jenny - Banksia Brothel - February 2023
Jessie - Richlands - 0411927652 - March 2023
Amy - 95A Atherton Road, Oakleigh - March 2023
Unknown - Surfers Paradise - 0481341613 - February 2023
Saya Takeuchi - Ginza Club - March 2023
Anna - Pussycats Burwood - March 2023
Tia - Collingwood Confidential - March 2023
Joanna - 1350D Toorak Road, Camberwell - March 2023
Coco - 286 Dorset Road, Boronia - March 2023
Eva - 668 Warrigal Road, Malvern East - March 2023
Miss yuzu - Melbourne CBD - Line: odnewb - March 2023
Daniela - 160 High Street, Kew - March 2023
Bella - Melbourne CBD - 0433910409 - March 2023
Suki - Melbourne CBD - February 2023
Trinity - Top of the Town - February 2023
Blonde girl - Melbourne CBD - Kik ID: blonde girl - February 2023
Ruby - 50 Fairy Street, Warrnambool - March 2023
Jane - Ginza Empire - February 2023
Kate - Club 122 - March 2023
Valerie - A Touch More Class - February 2023
Linda - St Albans - March 2023
Jasmine - Clayton South - March 2023
Nikki - Miso Honey - March 2023
Lola - Club 859 - March 2023
Annie - 621 Plenty Road, Preston - February 2023
Twenty - Annerley - March 2023
Ivy - Brisbane CBD - 0451782456 - February 2023
Renee - North Warrandyte - 0420971948 - February 2023
Nikki - Point Cook - Locanto ID: Sex1830814 - March 2023
Moomoo - Roselands - 0403903960 - March 2023
Dolly - Collingwood Confidential - March 2023
Valerie - Club Hallam - January 2023
Chanel Wright - Richmond - 0421530579 - January 2023
Yammy - Boronia - March 2023
Baby - 1/167 Middleborough Road, Box Hill South - March 2023
Kristine - Officer - February 2023
Emily - 9a 540 Little Collins Street, Melbourne CBD - March 2023
Julia - Surry Hills - March 2023
Manami - Tokyo - Website:
www.tokyomeltykiss.com
- March 2023
Kat - 39 Tope Street - March 2023
Claudia - The Forum - February 2023
Rosalie - The Forum - February 2023
Madison - Prahran - 0450939818 - March 2023
Monica - Glenroy - March 2023
Fifi - Top 12 Rowville - March 2023
Cinnamon - Ginza Club - February 2023
Jennifer - Club Hallam - February 2023
Angela - Rainbow Dolls - March 2023
Natasha - Presidential Suite - February 2023
Candy - Brisbane CBD - March 2023
Arisa - Level 1, 276 Pitt Street, Sydney CBD - March 2023
Amanda - Melbourne CBD - 0414805956 - March 2023
Angel - Hampton Park - 0411180392 - August 2022
Mona - 239a Stud Road, Wantirna South - March 2023
Eva - 78 Burwood Road, Hawthorn - February 2023
Selina - 32 Ormond Road, East Geelong - March 2023
Kula Ota - Brisbane CBD - 0403797739 - February 2023
Dolly - Collingwood Confidential - February 2023
Maddie - North Melbourne - 0450310359 - March 2023
Emma - Southbank - 0478046492 - February 2023
Sasa - South Yarra - 0421709171 - March 2023
Harper - The Oasis of the North - March 2023
Ellie Chase and Gracie Grey - Sydney CBD - 0450615816 - 0400428866 - December 2022
Stella - Silk Lotus - March 2023
Giselle - Club 859 - March 2023
Lily - Epping - March 2023
Mimi - Preston - March 2023
Kara - Northcote - 0477064587 - March 2023
Bella - 22 Rydalmere - February 2023
Tiffany - 371 Burwood Highway, Burwood - March 2023
Chloe - 734 Waverley Road, Malvern East - February 2023
Sugar - St Albans - February 2023
Delicious Amanda - Sydney CBD - 0420301482 - February 2023
Jenny - 283 Spring Street, Reservoir - March 2023
Rita - Heidelberg Angel - February 2023
Anna - Burwood East - 0421739216 - March 2023
Maddie - North Melbourne - 0450310359 - March 2023
Zara - Southbank - 0493432352 - March 2023
Joanna - 411 Swan Street, Richmond - February 2023
Sena - Level 1, 276 Pitt Street, Sydney CBD - March 2023
Lisa - St Albans - February 2023
Mimi - Royal Asian Brothel Rydalmere - March 2023
Mei Si - Box Hill - Line ID: sweetymel6 - March 2023
Isobel Gray - South Yarra - 0423376718 - February 2023
Sugar - 12 Station Street, Nunawading - March 2023
Rachel - Prahran - 0493060216 - February 2023
Jasmine - Club Pleasure - February 2023
Wendy - Docklands - March 2023
Lin - 5/198 Harbour Esplanade, Docklands - February 2023
Isabelle Grey - Melbourne CBD - 0466008814 - January 2023
Bella - Canterbury - March 2023
Rara - Brisbane CBD - 0423932170 - March 2023
Riri - Summer Hill - 0422522673 - March 2023
Morgan - Yarraville - February 2023
Wendy - Albury - March 2023
Sophie - St Albans - March 2023
Ruby - Artarmon - March 2023
Emily - Blackburn - - February 2023
Emma - 371 Burwood Highway, Burwood - February 2023
Lulu - Box Hill - 0423837581 - March 2023
Luana - Tokyo - Line ID: THC - March 2023
Yanee - Dee Why - March 2023
Selina - East Geelong - February 2023
Moon - Oriental Orchids - March 2023
Lucy - 283 Spring Street, Reservoir - February 2023
Sandy - Sydney CBD - March 2023
Veronica - Prahran - 0413309683 - February 2023
Summer - 385 Bay Street, Port Melbourne - February 2023
Savannah - Southern Comfort International - March 2023
Ruby - St Kilda - 0448416328 - March 2023
Chloe - Ormond - March 2023
Luna - Brunswick - March 2023
Karli - Butterflys of Blackburn - March 2023
Michelle - 192B Bulleen Road, Bulleen - February 2023
Isabella - Preston - February 2023
Charlotte - A Touch More Class - March 2023
Mandy - Narre Warren - February 2023
Dior - Blue Krystal No.16 - March 2023
Hikari - Sakura 57 / Kyoto 206 - December 2022
Coco - 734 Waverley Road, Malvern East - March 2023
Sasa - 128 Boronia Road, Boronia - March 2023
Sophie - North Melbourne - February 2023
Momo - South Melbourne - February 2023
Yuki - Boronia - February 2023
Annie - Noble Park - 0423321286 - March 2023
Nio - 524 City Road, South Melbourne - February 2023
Marcella - Melbourne CBD - 0412003003 - February 2023
Coco - Heathmont - March 2023
Roxy - 690 Sydney Road, Brunswick - February 2023
Lindy - No 5 Marrickville - February 2023
Lucy - 283 Spring Street, Reservoir - February 2023
Tegan - California Club - February 2023
Cherry - Pussycats Burwood - March 2023
Yoko - Phoenix Relaxation - March 2023
Ivy - Melbourne CBD - 0451782456 - February 2023
Jessica - Phoenix Relaxation - February 2023
Sky - 1/174 High Street, Ashburton - March 2023
Alison - Blackburn South - 0403758131 - March 2023
Briana - Melbourne CBD - March 2023
Harper - The Oasis of The North - March 2023
Nano - The Nightshade Establishment - March 2023
Brooke Michaels - Sydney CBD - 0458816655 - February 2023
Coco - Shop 1, 208 Waterloo Road, Oak Park - March 2023
Amanda - Brunswick West - 0432492694 - March 2023
Kara - Candy Club - February 2023
Sora - Sakura 57 - February 2023
Kayla - West Melbourne - 0411816789 - February 2023
Blue - Ginza Club - March 2023
Coco - Carnegie - 0449765197 - February 2023
Rio - Tokyo - Line ID: Paradise Shibuya - February 2023
Yaya - 101 Merchant Street, Docklands - February 2023
Tina - 621 Plenty Road, Preston - February 2023
Eva - Preston - January 2023
Valentine Mae - Albert Park - 0484904451 - January 2023
Faye Shelle - Southbank - 0421668660 - January 2023
Jessica - Crestmead - 0420280878 - March 2023
Sui - Ginza Club - March 2023
Fiona - Melbourne CBD - 0458165434 - February 2023
Sarah - West Melbourne - January 2023
Erika - Tokyo - Line ID: Paradise Shibuya - February 2023
Susie - Club 859 - February 2023
Joy - South Melbourne - March 2023
Frankie - 1/77 Koornang Road, Carnegie - March 2023
Ally Luxe - Melbourne CBD - 0499830427 - February 2023
Lily - Dandy Belles - March 2023
Baby - Ashgrove - February 2023
Lizu - No 5 Marrickville - February 2023
Kajol - Club Keys - March 2023
Lola - Club 8 - March 2023
Jassica - 69 Relaxation - February 2023
Exotic Evonka - Southbank - 0424552068 - February 2023
Lyla - Le Boudoir - February 2023
Hang - Sunshine - 0406224268 - March 2023
Emily Dickinson - Fortitude Valley - 0401701374 - January 2023
Bella - 689A Glen Huntly Road, Caulfield - March 2023
Annie - Noble Park - 042332128 - March 2023
Jenny - North Melbourne - February 2023
Dior - Top 12 Rowville - March 2023
Smiley - Club Keys - February 2023
Yuki - Scarlet Lady - February 2023
Sophia - 9a 540 Little Collins Street, Melbourne CBD - March 2023
Ruby - 734 Waverley Road, Malvern East - February 2023
Lyn - 108 Sydney Road, Coburg - March 2023
Madison Bishop - Melbourne CBD - 0421604805 - February 2023
LatinaMILF - Clayton - 0401018136 - February 2023
Tiffany - Red Light Relaxation Centre - March 2023
Jennifer Li - Strathpine - 0426635175 - February 2023
Candice - Melbourne CBD - 0431812855 - March 2023
Kim - Scarlet Lady - March 2023
Miko - Darwin CBD - 0409277072 - March 2023
Celia - 278 Club / Ginza Empire - March 2023
Mina - 181 George Street, Brisbane - March 2023
Rachel - Prahran - 0493060216 - February 2023
Selina - 68C South Parade, Blackburn - March 2023
Sasa - 1240 Burwood Highway, Upper Ferntree Gully - March 2023
Ivy - 1224 Toorak Road, Camberwell - February 2023
Susan - Surry Hills - February 2023
Mai - 278 Club / Ginza Empire - February 2023
Mana - Level 1, 276 Pitt Street, Sydney CBD - February 2023
Sweet Alice - Melbourne CBD - 0412083364 - February 2023
Kiki - 169A Swan Street, Richmond - February 2023
Kasia - The Boardroom - February 2023 - RED CARD
Emma - Springvale - 0401901789 - March 2023
Ly Ly - 1b Agnes Avenue, Balwyn North - March 2023
Coco - Melbourne CBD - March 2023
Cherry - Bendigo - January 2023
Jay - No 5 Marrickville - February 2023
Jenny - Box Hill South - March 2023
Coco - Carnegie - 0449765197 - March 2023
Mimi - Carnegie - February 2023
Mary - West Melbourne - 0458713510 - March 2023
Emily - Southbank - March 2023
Annie - Forest Hill - February 2023
Emily - Southbank - February 2023
Carmen loves you - Surry Hills - 0404519040 - February 2023
Ana - Rainbow Dolls - March 2023
Sugar - 144 Canterbury Road Blackburn South - February 2023
Kelly - 22 Rydalmere - February 2023
Ivy - Warradale - February 2023
Loretta - Butterflys of Blackburn - February 2023
Rebecca - 83 Fletcher Street, Essendon - March 2023
Lani - Lismore - 0481987041 - February 2023
Cici - Sunshine - March 2023
XiaoGuoDong (小果冻) - Adelaide CBD - Line ID: sweetybabeadl (0452509969)- March 2023
Nicole - Candy Club - February 2023
Arisa - Level 1, 276 Pitt Street, Sydney CBD - February 2023
Adrianna - 26 Hocking Babes - March 2023
Lady Livvy - Bondi Junction - 0426031651 - February 2023
Billie - Collingwood Confidential - March 2023
Kara - 85 Canterbury Road, Canterbury - February 2023
Julia - Melbourne CBD - 0417506582 - February 2023
Sha Sha - 191 Buckley Street, Essendon - February 2023
Luna - 2/46 Railway Avenue, Ringwood East - February 2023
Bianca - Croydon - 0488148857 - February 2023
Lucy - Dandy Belles - March 2023
Mandy - Montmorency - February 2023
Rachel - Prahran - 0493060216 - February 2023
Ella - 417 Buckley Street, Essendon - March 2023
Lana Cox - Alfreton,UK - 07900594863 - February 2023
Camilla - 1/167 Middleborough Road, Box Hill South - March 2023
Olivia - Red Lantern - February 2023
Amanda - Brunswick West - 0432492694 - March 2023
Ivy - Box Hill South - 0469825611 - February 2023
Tash - 690 Sydney Road, Brunswick - February 2023
Inara - Butterflys of Blackburn - January 2023
Sarah Alexis - Melbourne - 0420932101 - February 2023
Yuri - Melbourne CBD - Line ID: odeco2 - February 2023
Tam - West Melbourne - February 2023
Yiyi - Melbourne CBD - Line ID: sweetymel6 - February 2023
Mary - Boronia - February 2023
Hui Hui - E Wellness Spa, Singapore - February 2023
Lucy - Frankston - March 2023
Sienna - Stiletto - February 2023
Ruby - Purrfections - February 2023
Tash Hamilton - Docklands - 0426152215 - February 2023
Mia - 240a Warrigal Road, Camberwell - March 2023
EmmA - Springvale - 0401901789 - March 2023
Amy - No 5 Marrickville - February 2023
Helen - Hocking Ladies - March 2023
Winter - Club 859 - February 23
Minni - Wentworthville - 0432919259 - March 2023
Honey - Southbank - February 2023
Amanda - Brunswick West - 0432492694 - February 2023
Lara - Southbank - 0410017108 - February 2023
Coco and Amy - Ormond - 0449765197 - February 2023
Erin - 1429a Toorak Road, Camberwell - February 2023
Maya - Hocking Ladies - February 2023
Kayla - West Melbourne - 0411816789 - February 2023
Anni - 516 City Road, South Melbourne - February 2023
Daisy - St Albans - 0416845789 - February 2023
Lea - 1/167 Middleborough Road, Box Hill South - February 2023
Maeve - Collingwood Confidential - February 2023
Nina - Melbourne CBD - 0491643515 - February 2023
yourbabyyelisa - Secret Benefits
LESLIEB66 - SugarDaddyMeet
Sahara.xx - Seeking Arrangement
Princess - Seeking Arrangement
summer888 - Seeking Arrangement
Mia - Seeking Arrangement
Sexylexy44 - Seeking Arrangement
viviann_098 - Secret Benefits
Ash3753 - Seeking Arrangement
mondayslikefridays - Seeking Arrangement
Jesssiccca - Secret Benefits
YourNewGF - Seeking Arrangement
AnaMelnick - Seeking Arrangement
Tash Hamilton - Docklands - 0426 152 215 - February 2023
EmmA - Springvale - 0401 901 789 - March 2023
Minni - Wentworthville - 0432 919 259 - March 2023
Amanda - Brunswick West - 0432 492 694 - February 2023
Lara - Southbank - 0410 017 108 - February 2023
Coco and Amy - Ormond - 0449 765 197 - February 2023
Kayla - West Melbourne - 0411 816 789 - February 2023
Daisy - St Albans - 0416 845 789 - February 2023
Nina - Melbourne CBD - 0491 643 515 - February 2023
Lady Livvy - Bondi Junction - 0426 031 651 - February 2023
Julia - Melbourne CBD - 0417 506 582 - February 2023
Bianca - Croydon - 0488 148 857 - February 2023
Rachel - Prahran - 0493 060 216 - February 2023
Amanda - Brunswick West - 0432 492 694 - March 2023
Ivy - Box Hill South - 0469 825 611 - February 2023
Sarah Alexis - Melbourne - 0420 932 101 - February 2023
riri08 - Seeking Arrangement
curvy - Seeking Arrangement
angelbb888 - Seeking Arrangement
Bobo - Seeking Arrangement
louella96 - Seeking Arrangement
Magda - Seeking Arrangement
NaughtySecret - Seeking Arrangement
Barbiiiie - Seeking Arrangement
CheekyMads - Seeking Arrangement
candiiii - Seeking Arrangement
Madison Bishop - Melbourne CBD - 0421 604 805 - February 2023
LatinaMILF - Clayton - 0401 018 136 - February 2023
Jennifer Li - Strathpine - 0426 635 175 - February 2023
Candice - Melbourne CBD - 0431 812 855 - March 2023
Miko - Darwin CBD - 0409 277 072 - March 2023
Rachel - Prahran - 0493 060 216 - February 2023
Sweet Alice - Melbourne CBD - 0412 083 364 - February 2023
Emma - Springvale - 0401 901 789 - March 2023
Coco - Carnegie - 0449 765 197 - March 2023
Mary - West Melbourne - 0458 713 510 - March 2023
Carmen loves you - Surry Hills - 0404 519 040 - February 2023
Lani - Lismore - 0481 987 041 - February 2023
SweetJennie - Seeking Arrangement
Mollypollyy - Secret Benefits
CaringMermaid - Seeking Arrangement
S - Seeking Arrangement
Jade - Seeking Arrangement
Ally Luxe - Melbourne CBD - 0499 830 427 - February 2023
Exotic Evonka - Southbank - 0424 552 068 - February 2023
Hang - Sunshine - 0406 224 268 - March 2023
Emily Dickinson - Fortitude Valley - 0401 701 374 - January 2023
Ivy - Melbourne CBD - 0451 782 456 - February 2023
Alison - Blackburn South - 0403 758 131 - March 2023
Brooke Michaels - Sydney CBD - 0458 816 655 - February 2023
Amanda - Brunswick West - 0432 492 694 - March 2023
Kayla - West Melbourne - 0411 816 789 - February 2023
Coco - Carnegie - 0449 765 197 - February 2023
Valentine Mae - Albert Park - 0484 904 451 - January 2023
Faye Shelle - Southbank - 0421 668 660 - January 2023
Jessica - Crestmead - 0420 280 878 - March 2023
Fiona - Melbourne CBD - 0458 165 434 - February 2023
bright_eyes - Seeking Arrangement
Ferna - Seeking Arrangement
sundaygirl - Seeking Arrangement
honeybee09090 - Seeking Arrangement
Elle_sugar - Seeking Arrangement
Anna - Seeking Arrangement
Annie - Noble Park - 0423 321 286 - March 2023
Marcella - Melbourne CBD - 0412 003 003 - February 2023
ju1cygirl - Seeking Arrangement
Jules - Seeking Arrangement
TemptingSiren - Seeking Arrangement
Secret baby - Seeking Arrangement
Isobel Gray - South Yarra - 0423 376 718 - February 2023
Rachel - Prahran - 0493 060 216 - February 2023
Isabelle Grey - Melbourne CBD - 0466 008 814 - January 2023
Rara - Brisbane CBD - 0423 932 170 - March 2023
Riri - Summer Hill - 0422 522 673 - March 2023
Lulu - Box Hill - 0423 837 581 - March 2023
Veronica - Prahran - 0413 309 683 - February 2023
Ruby - St Kilda - 0448 416 328 - March 2023
Swedishgirlxo - Seeking Arrangement
Blair - SugarDaddyMeet
Bellexx - Seeking Arrangement
Amanda - Melbourne CBD - 0414 805 956 - March 2023
Angel - Hampton Park - 0411 180 392 - August 2022
KulaOta - Brisbane CBD - 0403 797 739 - February 2023
Maddie - North Melbourne - 0450 310 359 - March 2023
Emma - Southbank - 0478 046 492 - February 2023
Sasa - South Yarra - 0421 709 171 - March 2023
Ellie Chase - Sydney CBD - 0450 615 816 - December 2022
Gracie Grey - Sydney CBD - 0400 428 866 - January 2023
Kara - Northcote - 0477 064 587 - March 2023
Delicious Amanda - Sydney CBD - 0420 301 482 - February 2023
Anna - Burwood East - 0421 739 216 - March 2023
Maddie - North Melbourne - 0450 310 359 - March 2023
Zara - Southbank - 0493 432 352 - March 2023
sweetsugar3333 - Seeking Arrangement
sunflower - Seeking Arrangement
Skyefall - Seeking Arrangement
Ivy - Brisbane CBD - 0451 782 456 - February 2023
Renee - North Warrandyte - 0420 971 948 - February 2023
Moomoo - Roselands - 0403 903 960 - March 2023
Chanel Wright - Richmond - 0421 530 579 - January 2023
Madison - Prahran - 0450939818 - March 2023
cookie monster - Seeking Arrangement
Obscurebae - Seeking Arrangement
MsKendal - Seeking Arrangement
Anastasia - Seeking Arrangement
Katymaybe - Seeking Arrangement
Beri - Seeking Arrangement
Mia - Sydney CBD - 0431 401 416 - February 2023
Eva - Summer Hill - 0408 820 429 - March 2023
Jessie - Richlands - 0411 927 652 - March 2023
Bella - Melbourne CBD - 0433 910 409 - March 2023
Stylish Swede - Seeking Arrangement
Jennifer - Seeking Arrangement
SeductiveBae - Seeking Arrangement
SeductiveBae - Seeking Arrangement
VICTORIACYZ - SugarDaddyMeet
j4smine - Seeking Arrangement
RussianSugaBaby - Seeking Arrangement
Maddie - Mernda - 0484 274 450 - February 2023
Hienkim - Bracken Ridge - 0466 279 533 - March 2023
Valentine Mae - Melbourne CBD - 0484 904 451 - February 2023
VictoriaSweet - Melbourne CBD - 0450 635 218 - March 2023
Lily Jade - Melbourne CBD - 0406 108 353 - March 2023
Poppy Lissi - Melbourne CBD - 0447 349 092 - March 2023
Isabella Marikova - Melbourne CBD - 0422 676 656 - February 2023
Paris - Hobart - 0459 218 047 - February 2023
MissAngela - Seeking Arrangement
Lily Jade - Melbourne CBD - 0406 108 353 - February 2023
JASMINE - Seeking Arrangement
Xixi - Seeking Arrangement
FeistyGirl - Seeking Arrangement
Marcella - Melbourne CBD - 0412 003 003 - March 2023
Sasa - South Yarra - 0421 709 171 - February 2023
Laura - Croydon - 0460 417 831 - March 2023
Hannah Cartwright - Sydney CBD - 0423 678 549 - December 2022
Jennifer - Brooklyn - 0474 474 154 - March 2023
Amy - Epping - 0473 560 788 - March 2023
Valencia - Wiley Park - 0451 197 678 - March 2023
Lailaa - Box Hill - 0426 868 607 - February 2023
Maddie - North Melbourne - 0450 310 359 - March 2023
FunVenus - Seeking Arrangement
Bambi00 - Seeking Arrangement
Holly - Seeking Arrangement
queen_xena - Seeking Arrangement
Mini - Seeking Arrangement
Trisha Hayes - Perth CBD - 0401 205 796 - March 2023
Reina - South Yarra - 0481 457 329 - March 2023
Alexa - Surrey Hills - 0447 438 059 - February 2023
Kayla - West Melbourne - 0411 816 789 - March 2023
Taiya - Surrey Hills - 0433 522 286 - March 2023
Jennifer - Strathpine - 0426 635 175 - January 2023
Sienna Gold - Albert Park - 0499 188 411 - February 2023
Candy - Brisbane CBD - 0423 018 511 - March 2023
Alittlesomething - Seeking Arrangement
livinginspain - Seeking Arrangement
Ammzy - Seeking Arrangement
Fiercefox__28 - Seeking Arrangement
Dream - Seeking Arrangement
Cara___xxx - Seeking Arrangement
Brittney - Seeking Arrangement
Tiana - Seeking Arrangement
Holly - Seeking Arrangement
kittycandyp - Seeking Arrangement
Singlemumma - Seeking Arrangement
NowLooking - Seeking Arrangement
stassie - SugarDaddyMeet
Hollyy99 - Seeking Arrangement
Savannah Del Mar - Glen Waverley - 0411 785 869 - March 2023
Tanya - Melbourne CBD - 0423 236 459 - January 2023
Regina - Noble Park - 0405 845 315 - March 2023
Ash - Carlton - 0439 106 532 - March 2023
Tara - Collingwood - 0466 829 037 - March 2023
Paris - Caulfield - 0424 556 010 - March 2023
Jolie - Notting Hill - 0423 957 252 - March 2023
Hani - Melbourne CBD - 0412 083 364 - March 2023
Crystal - Springvale - 0401 347 380 - March 2023
Cami - Southport - 0451 166 209 - March 2023
Scarlett - Seeking Arrangement
jjosol0802 - Seeking Arrangement
Poppylissman - Seeking Arrangement
FlirtyBabe - Seeking Arrangement
Hibiscus - Seeking Arrangement
CamilleBaby - Seeking Arrangement
Suzy - East Perth - 0479 038 877 - February 2023
Elle - North Melbourne - 0451 761711 - March 2023
Lola - Springvale - 0413 857 292 - March 2023
Wendy - Bulimba - 0410 823 698.. - March 2023
Luna - Melbourne CBD - 0434 646 513 - March 2023
dreamyvision - SugarDaddyMeet
This site sux - Seeking Arrangement
Jane - Seeking Arrangement
Chloe - Seeking Arrangement
Sugar bun x - Seeking Arrangement
asianbabe - Seeking Arrangement
ClassFunBeauty - Seeking Arrangement
sugababy56 - Seeking Arrangement
Miranda - Docklands - 0481 612 425 - February 2023
Emma - Melbourne CBD - 0478 046 492 - March 2023
Ivy - Box Hill South - 0469 825 611 - March 2023
Raven Red - Lismore - 0448 532 571 - February 2023
Zara - Southbank - 0493 432 352 - March 2023
Beverly - Toowong - 0415 068 392 - March 2023
Samantha - Seaford - 0426 246 802 - March 2023
Camillexx - Seeking Arrangement
Irishqueen - Seeking Arrangement
StunningBae - Seeking Arrangement
DayTimeBaby - Seeking Arrangement
SweetTraveller - Seeking Arrangement
Nikki - Mornington - 0467 732 785 - March 2023
Coco - Carnegie - 0449 765 197 - March 2023
Sarah Robbins - St Kilda - 0493 127 631 - February 2023
BabyLongTerm - Seeking Arrangement
Natalie - Seeking Arrangement
Daisy - Seeking Arrangement
Elle - Seeking Arrangement
MysteriousBabe - Seeking Arrangement
A Woman with a Vibe - Seeking Arrangement
Cleo - Seeking Arrangement
Mysterybsun - Seeking Arrangement
Disneydaydreamer - Seeking Arrangement
Miranda Whitford - South Yarra - 0481 612 425 - March 2023
Alessia Eve - Melbourne CBD - 0468 601 829 - March 2023
Rachel - Windsor - 0493 060 216 - March 2023
Kimmy - Melbourne CBD - 0434 399 931 - January 2023
Chrystal - South Melbourne - 0406 194 462 - March 2023
Avarose - Seeking Arrangement
Jasmine - Melbourne CBD - March 2023
Coco - Carnegie - 0449 765 197 - March 2023
Yasmin Becker - Darlinghurst - 0424 734 571 - March 2023
Classyandwitty - Seeking Arrangement
rosé-sunset - Seeking Arrangement
Ellise - Seeking Arrangement
kellie_83 - Seeking Arrangement
Sydneyfade - Seeking Arrangement
SeeknChill - Seeking Arrangement
Alexisangel7 - Seeking Arrangement
PennyLane - Seeking Arrangement
Dyson Ally - Melbourne CBD - 0416 513 514 - February 2023
Samantha - Seaford - 0426 246 802 - March 2023
edensapphire - Seeking Arrangement
Daisy - Seeking Arrangement
LeggyLucy - Seeking Arrangement
Daphne Brooks - Melbourne CBD - 0431 032 254 - February 2023
Ash - Carlton - 0439 106 532 - March 2023
Emma - Melbourne CBD - 0478 046 492 - March 2023
Carmen Au Clair - Derwent Park - 0491 374 110 - March 2023
Ivy - Box Hill South - 0469 825 611 - March 2023
Maria - Seeking Arrangement
Mj1990 - Seeking Arrangement
Luxury_Lady - Seeking Arrangement
Florence - Seeking Arrangement
MOEBANDZ2 - SugarDaddyMeet
Amanda - Brunswick West - 0432 492 694 - March 2023
Juna - Carindale - 0402 642 606 - February 2023
CuteAngel - Seeking Arrangement
SweetSandra xx - Seeking Arrangement
Emmybabyy - Seeking Arrangement
Charlibaby - Seeking Arrangement
C4ndyy - Seeking Arrangement
AlluringAnna04 - Seeking Arrangement
Olive3326 - Seeking Arrangement
LovingFan - Seeking Arrangement
Tara - Collingwood - 0466 829 037 - March 2023
Tanya - Melbourne CBD - 0423 236 459 - February 2023
Caroline Pearl - Newcastle - 0478 568 549 - March 2023
Graceaway - Lismore - 0482 029 977 - March 2023
Tanya - Melbourne CBD - 0423 236 459 - March 2023
Paris - Caulfield - 0424 556 010 - March 2023
Ava Jade - Southbank - 0498 492 374 - March 2023
Iris - Seeking Arrangement
Katrina - Carlton - 0455 633 381 - February 2023
Angela Sweety - Southbank - 0422 775 456 - March 2023
Chrystal - Southbank - 0406 194 462 - March 2023
Candice - Southbank - 0402 804 310 - March 2023
Amanda - Brunswick - 0432 492 694 - February 2023
Kadee - Henley Beach - 0484 325 268 - February 2023
Emma - Melbourne CBD - 0478 046 492 - March 2023
Ash - Fitzroy - 0439 106 532 - March 2023
Jia Laurent - Richmond - 0436 298 434 - March 2023
Juhi She - Southbank - 0426 621 553 - March 2023
Arii - North Melbourne - 0439 677 044 - February 2023
Spector99 - Seeking Arrangement
Eyesthatmesmerise - Seeking Arrangement
Vicky119 - SugarDaddyMeet
Lolita - Seeking Arrangement
Babygirl1453 - SugarDaddyMeet
MelbourneIndoFire - Seeking Arrangement
Tiffany - Southbank - 0449 982 729 - March 2023
Irish Molly - East Melbourne - 0472 614 641 - March 2023
Piper Quinn - Sydney CBD - 0481 156 746 - February 2023
Judy - Plympton - 0449 966 990 - March 2023
Sarah96 - Seeking Arrangement
Samira - Seeking Arrangement
MysticalMadness - Seeking Arrangement
Maya - Melbourne - 0452 342 256 - March 2023
Nicky - Docklands - 0406 398 097 - March 2023
Kindah - Viewbank - 0499 241 330 - March 2023
Michelle Ryder - St Kilda - 0401 787 572 - March 2023
Suttonsweets - Seeking Arrangement
Pleasingnteasing - Seeking Arrangement
Pleasingnteasing - Seeking Arrangement
Scarlet927 - Seeking Arrangement
Gemma - Ashfield - March 2023 - 0414 133 638
Tiffany Monroe - Southbank - 0484 844 560 - February 2023
Eliza Bella - Southbank - 0450 694 383 - March 2023
Juhi She - Southbank - 0426 621 553 - March 2023
Kayla - West Melbourne - 0411 816 789 - March 2023
MayaUeno - Seeking Arrangement
Lele23 - Seeking Arrangement
AISHADIAMONTE - SugarDaddyMeet
Ana_sydney - Seeking Arrangement
Seeking - Seeking Arrangement
SugarBaby - Seeking Arrangement
Elle - Carlton - 0451 761 711 - March 2023
Melo - Brisbane CBD - 0405 021 724 - March 2023
Lydia - Adelaide CBD - 0424 152 945 - March 2023
Astrid Day - Brisbane CBD - 0417 555 884 - March 2023
Ally - Melbourne CBD - 0416 513 514 - February 2023
Elise - Brunswick West - 0413 496 760 - February 2023
Sweetangel - Seeking Arrangement
Fierybaby - Seeking Arrangement
BELLABLOSSOM - SugarDaddyMeet
Sarah - SugarDaddyMeet
RihannaNavy - Seeking Arrangement
Kimmik4 - SugarDaddy.com
Cherry - SugarDaddyMeet
Aiko - Seeking Arrangement
Tiny Sophie - Seeking Arrangement
Willow White - Perth CBD - 0466 507 560 - March 2023
Viper - Melbourne CBD - 0410 599 631 - March 2023
Clara - Southbank - 0493 334 722 - February 2023
Elle - Carlton - 0451761711 - March 2023
rion123 - Secret Benefits
Lillxox - Seeking Arrangement
Joy_00 - Seeking Arrangement
soft - SugarDaddyMeet