Australia's sex worker review forum
Moderator
TNT Alpha Member
$$contributor$$
Library Card
SB Library Card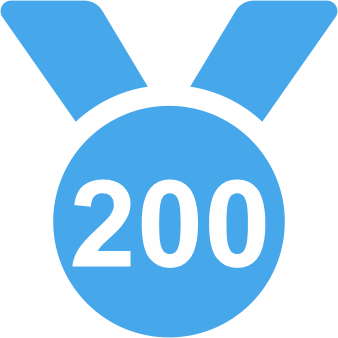 Hello future punters in Australia, a booming last month with 1156 reviews posted across the TNT forums. In the run up to the holiday season, don't waste your money on bait and switches and duds. Invest in a general forum subscription if you are thinking about getting into the game, to avoid the heartache and zero in on the gems.
General forum subscriptions available, enquiries to
@trenchy
or
@Waterboy
https://thenakedtruth.reviews/threads/subscription-offer-faqs.9897070/
An example of what TNT is like inside the forum.
Some of the reviews posted across the TNT forums in November 2022 listed below, the vast amount of Sugarbabe reviews are not listed.
Sugarbabe subscriptions and enquiries to
@The Smoking Gnu
Poppi - Club 859 - November 2022
Lori - Melbourne CBD - Line ID: sweetymel6 - November 2022
Nina - 5 Barnes Place, Werribee - November 2022
Pink - Candy Club - November 2022
Michelle - 297 Victoria Street, West Melbourne - November 2022
Dyson Ally - Melbourne CBD - 0416513514 - November 2022
Mari - Ginza Club - November 2022
Ella - Bentleigh East - 0401621855 - November 2022
Iris - Artarmon - November 2022
Ada - 2 Pope Street, Ryde - November 2022
Amanda - Brunswick East - 0432492694 - November 2022
Ella - 54 Howard Street, North Melbourne - November 2022
Kitty - 734 Waverley Road, Malvern East - November 2022
Julia - Melbourne CBD - 0417506582 - November 2022
Paris Green - South Melbourne - 0434398041 - November 2022
Maria - 19 Melbourne Road, Drumcondra - November 2022
Bianca - 418 Toorak Road, Toorak - November 2022
Anna - Brunswick - November 2022
Sophie - Boronia - November 2022
Tiffany - Castle Hill - October 2022
Violet - 278 Club / Ginza Empire - November 2022
Anna - Burwood East - 0421 739 216 - November 2022
Pink - Candy Club - November 2022
Lina - 29 Heatherdale Road, Ringwood - November 2022
Lucy - Browns Plains - November 2022
Ella - Bentleigh East - 0401621855 - November 2022
Jenny - Heathmont - November 2022
Sandy - Narre Warren - November 2022
Michelle - Preston - November 2022
Alice - Beaconsfield - November 2022
Crystal - Springvale - 0401347380 - November 2022
Amanda - Brunswick West - 0432492694 - November 2022
Mary - Pussycats Burwood - November 2022
Naya - Diva Body Tone - October 2022
Julie - Keilor Downs - 0401053200 - November 2022
Emily - Melbourne CBD - October 2022
Nene - Ginza Club - November 2022
Jenny - Dee Why - November 2022
Akker - Sakura 57 - November 2022
Melanie - Level 1 228 Swan Street, Richmond - November 2022
Camila - 219 Tucker Road, McKinnon - November 2022
Jeda - 258 Lower Plenty Road, Rosanna - November 2022
Missy - Brunswick - Seeking Arrangement - November 2022
Nana - Melbourne CBD - November 2022
Beebee - 195a Hampshire Road, Sunshine - November 2022
Riley - Club Pleasure - November 2022
Barbie - Silk Lotus - November 2022
Ava - Croydon North - November 2022
Maria - Tokyo - Line ID: THC - November 2022
Yuki - Canterbury - October 2022
Camilla - 519 Glen Huntly Road, Elsternwick - November 2022
Rainbow - Drummoyne - November 2022
Gabby - Clayton South - November 2022
Linda - 75 Paisley Street, Footscray - November 2022
Nami - Level 1, 276 Pitt Street, Sydney CBD - November 2022
Nami - Sydney CBD - November 2022
Ayuri - 244 Paddington - November 2022
Cassandra - 0403876963
Sasha - Le Boudoir - November 2022
Alexa - Richmond - November 2022
Mia - Springvale - November 2022
Cindy - Candy Club - November 2022
Maria - Potts Point - 0450421217 - November 2022
Candice - Mill Park - 0402804310 - November 2022
Nana - Surrey Hills - November 2022
Kaya - North Parramatta - November 2022
Apple - 131 Bell Street, Coburg - November 2022 - RED CARD
Sophie - Boronia - November 2022
Bianca - Chatswood - 0404458233 - November 2022
Annie - 75 Paisley Street, Footscray - November 2022
Selena Sorrento - Mascot - 0484910707 - November 2022
Cindy - 171 Sladen Street, Cranbourne - November 2022
Blue - Ginza Club - November 2022
Jay - No 5 Marrickville - November 2022
Lisa - 458a Waverley Road, Malvern East - November 2022
Candy - 860 Bourke Street, Docklands - November 2022
Misaki - Melbourne CBD - sweetymel6 - November 2022
Helen - 1915a Dandenong Road, Clayton - November 2022
Ayuri - 244 Paddington - November 2022
Anna - Preston - November 2022
Vivian - Cranbourne - November 2022
Nicole - Heathmont - November 2022
Sandy - 9 Dunoon Court, Mulgrave - November 2022
Kat - The Boardroom - November 2022
Amelia Banks - Melbourne CBD - 0451057725 - September 2022
Tash - Coburg - November 2022
Holly Rose Parker - Melbourne CBD - 0412997412 - November 2022
Hibiki - 278 Club / Ginza Empire - November 2022
Nicole James - Melbourne CBD - 0422971930 - September 2022
Annie - Richmond - November 2022
Sasha - Melton - 0434366893 - November 2022
Luna - 2 Pope Street, Ryde - November 2022
Billie - Melbourne CBD - 0491952877 - October 2022
Anna - No 5 Marrickville - November 2022
Nina - Club 859 - November 2022
Mimi - Dream Heaven Massage Soi Sukhumvit 33, Bangkok - November 2022
Carman - Ringwood East - 0412128153 - November 2022
Lily - Club 122 - November 2022
KK - 884 Canterbury Road, Box Hill South - November 2022
Maya - Melbourne CBD - 0452342256 - October 2022
Umi - 84 Elgin Street, Carlton - October 2022
Mayoko - Melbourne CBD - 0435502318 - November 2022
Gina - Reservoir - 0423651977 - November 2022
Nana - 84 Elgin Street, Carlton - November 2022
Fit Tanya - Potts Point - 0406437449 - October 2022
Denim - Sydney CBD - Seeking Arrangement - November 2022
Tiffaney - Royal Asian Brothel Rydalmere - November 2022
Misha - Ginza Club - November 2022
Kitty - 295 Waverley Road, Malvern East - November 2022
Nadia Palm - Docklands - 0481164959 - October 2022
Amelie - St Leonards - 0406668022 - October 2022
Tina - Pyrmont - 0434439177 - October 2022
B999 - Bondi - Seeking Arrangement - November 2022
Amy - Oakleigh - November 2022
Bella - Bodyline - September 2022
Lilith - Collingwood Confidential - November 2022
Emma - Shop 15, 1-3 Princess Street, St Albans - November 2022
Cheer - Werribee - November 2022
Lola - 1429a Toorak Road, Camberwell - November 2022
Kim - Cheltenham - November 2022
Lemu - 278 Club / Ginza Empire - November 2022
Electra - Level 1 228 Swan Street, Richmond - November 2022
Estelle - Southern Comfort - October 2022
Nisha - Carnegie - 0434883913 - November 2022
Army - 82 Arthur Street, St Albans - November 2022
Hikari - Melbourne CBD - Line ID: odnewb - November 2022
Lucy - 541 Plenty Road, Preston - November 2022
Rodina - Sakura 57 - November 2022
Franka - Surrey Hills - 0433522286 - November 2022
Lily - Melbourne CBD - November 2022
Rin - 11/162 Wanneroo Road, Yokine - November 2022
Misaki - Melbourne CBD - sweetymel6 - November 2022
Lily - 120 St Kilda Road, St Kilda - November 2022
Megan - Officer - Locanto: jayden110393 - November 2022
Fiona - Moonee Ponds - October 2022
Yuzu - Melbourne CBD - Line: odaus - November 2022
Amy - Kensington - November 2022
Kara - Red Light Relaxation Centre - November 2022
Diamond - Venus Babes - November 2022
Nina - Box Hill - Line ID: bx345 - November 2022
Kayla - West Melbourne - 0411816789 - November 2022
Mina - Level 1, 276 Pitt Street, Sydney CBD - November 2022
Mana - Ginza Club - November 2022
Lea - Box Hill South - November 2022
Freya - Coburg - November 2022
Nora - Werribee - October 2022
Destiny - The Number 1 - November 2022
Emma - 286 Dorset Road, Boronia - November 2022
Willow - Club Hallam - November 2022
Cat - 2/46 Railway Avenue, Ringwood East - November 2022
Candy - 172 High Street, Kew - October 2022
Yuzu - Melbourne CBD - Line: Odaus - November 2022
Laura Rios - Southbank - 0451856501 - November 2022
Kate - 675 Plenty Road, Reservoir - November 2022
Vicky - 537 North Road, Ormond - November 2022
Sofia Henao - Pyrmont - 0401264703 - November 2022
Cindy - Holland Park - 0460843228 - November 2022
Pepper - Wantirna South - November 2022
Adeline - St Kilda - 0498976010 - November 2022
Yumi - Melbourne CBD - LINE: Lxxgirls - November 2022
Vicky - Essendon - November 2022
Emma - South Melbourne - November 2022
JoJo - 79 Oxford Street, Bondi Junction - November 2022
Aria - Blackburn - November 2022
Jenny - North Sydney - October 2022
Alice - Croydon - November 2022
Beebee - 195a Hampshire Road, Sunshine - November 2022
Tara22tn - Melbourne CBD - Seeking Arrangement - November 2022
Sandy - Noble Park - 0419013599 - October 2022
Beebee - 195a Hampshire Road, Sunshine - November 2022
Kate - Officer - November 2022
Paris - Gotham City - October 2022
Samantha - Seaford - 0426246802 - November 2022
Issy - Moonee Ponds - November 2022
Nanny - Reservoir - October 2022
Poppy Lissi - Melbourne CBD - 0447349092 - October 2022
Bella - Level 1, 276 Pitt Street, Sydney CBD - November 2022
Bei Er - Diamond33 Spa (Level 3) - 30B Liang Seah Street, Singapore - November 2022
Saya - Ginza Club - November 2022
Sage - East Melbourne - 0478654162 - November 2022
Aris - Hornsby 142 - October 2022
Melody - 460 Nepean Highway, Chelsea - November 2022
Chi Chi - Abbotsford - October 2022
Courtney - Doveton - 0411987592 - November 2022
Pink - Candy Club - November 2022
Amanda - Mitcham - November 2022
Ta Ta - Ryde - November 2022
Mina - Red Lantern - November 2022
Colour - Rainbow Dolls - November 2022
Mona - Woy Woy - October 2022
Alice - Melbourne CBD - November 2022
Annie - Noble Park - 0423321286 - November 2022
Olivia - Melbourne CBD - Line ID: odnewb - November 2022
Lilly - Redan - October 2022
Julia - Melbourne CBD - 0417506582 - November 2022
Charmaine - Coburg - 0420204238 - November 2022
Tiffiny - Camberwell - November 2022
Luna - 3/134 Main Street, Greensborough - October 2022
Tahlia Yang - Adelaide CBD - 0416368928 - October 2022
Alice - Reservoir - November 2022
Sianne Xanthia - Bondi Junction - 0473571450 - November 2022
Pink - Candy Club - November 2022
TianTian - Singapore - 84269006 - November 2022
Sinta - Melbourne CBD - 0423673008 - November 2022
Rebecca - Preston - 0456252018 - November 2022
Julie - Oakleigh - October 2022
Emily - 82 Arthur Street, St Albans - November 2022
Honey - Malvern East - November 2022
Ava - Malvern East - November 2022
Che Che - Ringwood East - October 2022
Aris Lovely - North Sydney - 0481386665 - October 2022
Linda - 6-7/432 Mitcham Road, Mitcham - 2022
Julia - Surry Hills - November 2022
Gail - Glen Waverley - Line ID: Daisy0450 642 658 - November 2022
Coco - Carnegie - 0449765197 - November 2022
Nina - 780 Nicholson Street, Fitzroy North - November 2022
Cinammon - Spellbound - November 2022
YoYo - 220 Mitcham Road, Mitcham - November 2022
Martha - Norlane - November 2022
Queen - No 5 Marrickville - November 2022
Stephanie - 449 North Road, Ormond - November 2022
Rose - 4 Hopkins Street, Greensborough - November 2022
Cat - 2/46 Railway Avenue, Ringwood East - November 2022
Rebecca - Preston - 0456252018 - November 2022
Rachel - Docklands - 0402333413 - October 2022
Piper Jackson - Melbourne CBD - 0478111845 - November 2022
Sasa - 2/16 Watt Street, Sunshine - October 2022
Eevee - Sydney CBD - 0478691952 - November 2022
Barbie - 43 Tope Street - November 2022
Anna - Lawnton - November 2022
Toko - Ginza Club - August 2022
Jess - 1/116 Watton St, Werribee VIC 3030 - November 2022
Sharedgf - Warrnambool - Locanto ID: sharedgf - November 2022
Alice - Croydon - November 2022
Champagne - Top 12 Rowville - November 2022
Kee - Boronia - October 2022
Xixi - 84a Hampden Road, Artarmon - November 2022
Beebee - 195a Hampshire Road, Sunshine - November 2022
Anna - Boronia - November 2022
Jessica - 2/55 Railway Road, Blackburn - November 2022
Momo - Pussycats Burwood - October 2022
Melissa - Nunawading - October 2022
Tiffany - Blackburn - November 2022
Ashley - Pussycats Burwood - November 2022
Anna - Level 1/272 Doncaster Road, Balwyn North - November 2022
Emma - Preston - November 2022
Chloe - Sunshine - 0431217610 - October 2022
Anita Brownie - Spring Hill - 0401427430 - October 2022
Vivi - Blackburn - November 2022
Ari - 278 Club / Ginza Empire - November 2022
Haru - Box Hill South - November 2022
Anna - Sydney CBD - 0450447345 - November 2022
Miss Yuzu - Melbourne CBD - Line ID: odnewb - November 2022
Lily - Richmond - September 2022
Ruby - The Boardroom - November 2022
Vivian - 673 High Street, Preston - November 2022
Rena Sakuragi - Melbourne CBD - 0478719336 - November2022
Nina - Clayton - 0421650661 - November 2022
Nana - Maison D'Amour - November 2022
Jasmine - 1461 Centre Road, Clayton - November 2022
Brittney - The Main Course - November 2022
Monica - 541 Plenty Road, Preston - November 2022
Matsuda Miko - Melbourne CBD - Line ID: odaus - November 2022
Natasha - Oasis of North - November 2022
Ava - Marrickville 47 - November 2022
Lisa - Ji Li Golden Hands Relaxation Centre - November 2022
Chiaki - No 5 Marrickville - November 2022
Sabrina - 160 High Street, Kew - November 2022
Mona - No 5 Marrickville - November 2022
Mayoko - Melbourne CBD - 0435502318 - November 2022
Nikki - 160 High Street, Kew - November 2022
Queenie Pearl - Sydney CBD - 0478823886 - September 2022
Steph - Surrey Hills - November 2022
Candice - Mill Park - 0402804310 - September 2022
Minnie - Parramatta - 0432919259 - November 2022
Pink - Candy Club - November 2022
Rena Sakuragi - Melbourne CBD - odnewb - November 2022
Linda - 75 Paisley Street, Footscray - November 2022
Courtney - Doveton - 0411987592 - November 2022
Gwen - Box Hill - Line ID: odnewb - November 2022
Sky - Level 1, 276 Pitt Street, Sydney CBD - November 2022
Momo - Level 1, 276 Pitt Street, Sydney CBD - November 2022
Lisa - Marrickville 143 - November 2022
Gisele - Collingwood Confidential - November 2022
Natasha Moreno - Melbourne CBD - 0406596303 - November 2022
Honey Jones - Hampton East - 0435731674 - November 2022
Adele - West Melbourne - November 2022
Maddie - St Kilda - 0422541795 - October 2022
Dasha - Manhattan Terrace - October 2022
Coco - Pussycats Burwood - November 2022
Sabrina - Platinum 175 - November 2022
Tiffany - Red Light Relaxation Centre - November 2022
Tara - Maison D'Amour - October 2022
Aya - Melbourne CBD - November 2022
Daisy - Platinum 175 - October 2022
Evonka - Southbank - 0424552068 - September 2022
Marina - Melbourne CBD - 0431194269 - November 2022
Cindy - Cranbourne - November 2022
Summer - Melbourne CBD - November 2022
Lisa - The Nightshade Establishment - November 2022
Focus - Icha Icha Massage, Chiang Mai - November 2022
Rihanna - No 5 Marrickville - November 2022
Gabriella - Preston - November 2022
Eileen - House 10, Room 03, Petain Road, Singapore - November 2022
TS Yaya - Sydney CBD - 0431767859 - November 2022
Lulu - North Strathfield - November 2022
Helen - Box Hill South - November 2022
Suzy - Melbourne CBD - 0458250482 - November 2022
Jane - Artarmon 78A - October 2022
Sasa - 128 Boronia Road, Boronia - November 2022
Khloe - Aloha - August 2018
Na - Melbourne CBD - Lxxgirls - November 2022
Hilton - Melbourne CBD - Line ID: Lxxgirls - November 2022
Jay - No 5 Marrickville - October 2022
Sandy - Bell Park - November 2022
Thea - Collingwood - 0450100390 - October 2022
Sayuri - Ginza Club - November 2022
Wawa - 490 Bell Street, Pascoe Vale South - October 2022
Kala - Sakura 57 - November 2022
Linda - Niddrie - August 2022
Apple - 1/88 Boronia Road, Boronia - November 2022
Amy - 15/1-3 Princess Street, St Albans - November 2022
Lily - 541 Plenty Road, Preston - November 2022
Jessica - Hawthorn - 0480470724 - November 2022
Gemma - Richmond - 0472629373 - November 2022
Cherry - 278 Club / Ginza Empire - November 2022
Michelle - Pussycats Burwood - November 2022
Coco - 106 Railway Avenue, Ringwood East - November 2022
Coco - 2/52 Bay Road, Sandringham - November 2022
Sophie - 18a Boronia Road, Vermont - November 2022
JCK08 - Cranbourne - SugarDaddyMeet - October 2022
Anika - 65 Dumfries Street, Deer Park - November 2022
Tiffany - Bentleigh - November 2022
Charmaine - Coburg - 0420204238 - November 2022
Nana - 9a 540 Little Collins Street, Melbourne CBD - November 2022
Lucy - 68C South Parade, Blackburn - November 2022
Pink - Candy Club - November 2022
Emily - Silk Lotus - October 2022
Lisa - 1/20C Blackburn Road, Blackburn - November 2022
Anna - 621 Plenty Road, Preston - November 2022
Talia - Wantirna - 0431371966 - November 2022
Helen - Camberwell - November 2022 - RED CARD
Annie - Noble Park - 0423321286 - November 2022
Anna - No 5 Marrickville - November 2022
Honey - Phoenix Relaxation - November 2022
Hilton - Melbourne CBD - Line ID: LXXGIRLS - November 2022
Ara/rachel - Box Hill - 0421678136 - November 2022
Jen - Moonee Ponds - November 2022
Sharon - Rainbow Dolls - November 2022
Misha/Layla - 19 Melbourne Road, Drumcondra - November 2022
Karla English - Sydney CBD - 0416404620 - September 2022
Lily - Sherwood - October 2022
Isabelle - Club 741 - November 2022
Ava - Kingsville - 0466399613 - November 2022
Victoria Yaya - Bankstown - 0450848885 - November 2022
Saito - Melbourne CBD - Line: odaus - November 2022
Alexa - Top of the Town - August 2022
Linda - Niddrie - November 2022
Anne/Katie - Oakleigh - Locanto ID: DownForItAll50 - November 2022
Somi - Sydney CBD - November 2022
Maya - 182 Canterbury Road, Heathmont - November 2022
April May - The Boardroom - November 2022
Sofia West - Waterloo - 0403936026 - November 2022
Summer - 2/111 Bluff Road, Black Rock - November 2022
Suky - Melbourne CBD - 0432629426 - October 2022
Fern - Liaisons - November 2022
Queeniama - Oakleigh - Locanto ID: Queeniama - November 2022
Nina - Pakenham - October 2022
Sasha - Collingwood - November 2022
Amber Valentine - Sydney CBD - 0436358882 - October 2022
Cherry - Chermside - October 2022
Emma - Silk Lotus - November 2022
Eliza Eden and Vanessa Wild - Waterloo - 0415194454 - November 2022
Summer - Boronia - November 2022
Lita - Sakura 57 - November 2022
Julia - Melbourne CBD - 0417506582 - October 2022
Angela - Boronia - November 2022
Sarah Robbins - St Kilda - 0493127631 - October 2022
Cece Reign - Sydney CBD - 0459481248 - August 2022
Linda - 44/1191 Plenty Road, Bundoora - November 2022
LuLu - 62 Wright Street, Sunshine - November 2022
Candy - 860 Bourke Street, Docklands - November 2022
Cindy - 127 Station Street, Ferntree Gully - November 2022
Mayoko - Melbourne CBD - 0435502318 - November 2022
Selena - Artarmon - November 2022
Pink - Candy Club - November 2022
Veena - The Boardroom - October 2022
Hana - Spring Hill - 0473751513 - November 2022
Meeko - No 5 Marrickville - November 2022
Akemi - Kyoto 206 - November 2022
Reta - Asian Star - November 2022
Mimi - Dubbo - 0411772228 - November 2022
Lulu - 1/275-277 Springvale Road, Springvale - November 2022
Mya - North Melbourne - 0492911990 - October 2022
Natalie Jensen - Mascot - 0401384696 - October 2022
Sofia - 466 City Road, Southbank - November 2022
Lina - Mount Waverley - October 2022
Jessie - North Strathfield - November 2022
Sasa - Reservoir - November 2022
Migael - 85 Canterbury Road, Canterbury - November 2022
Hannah - Blackburn - November 2022
Ninna - Box Hill South - November 2022
Fifi - 16 Young Street, Moonee Ponds - November 2022
Jessica - Asian Star - November 2022
Nikki - Kew - October 2022
Jenny - 1 Murray Place, Ringwood - November 2022
Sofia - 466 City Road, Southbank - October 2022
Karen - Ginza Club - November 2022
Michelle - 297 Victoria Street, West Melbourne - November 2022
Pink - Candy Club - November 2022
Summer - Boronia - November 2022
Karly - Essendon - November 2022
Yoko - 102 Little Malop Street, Geelong - November 2022
Kristina - The Boardroom - October 2022
Candy - 1/18 Ferndell Street, South Granville - November 2022
Min - 183 Melbourne Road,Rippleside - November 2022
Mia - Southbank - 0432757022 - November 2022
Dani Carter - Southbank - 0459462013 - November 2022
Alia - West Melbourne - 0466057920 - November 2022
Olivia - Ryde - October 2022
Sweet Exotica - Adelaide CBD - 0406187010 - November 2022
Jenny - 734 Waverley Road, Malvern East - November 2022
Joy -Upper Ferntee Gully- November 2022
Ella - Doncaster - 0411785984 - October 2022
Yoyo - Malvern - 0491011383 - August 2022
Yuki - Glen Iris - November 2022
Summer - Cranbourne - October 2022
JoJo - 12 Station Street, Nunawading - November 2022
June - Box Hill - 0406027929 - November 2022
Alyssa - North Strathfield - October 2022
Lisa - 867 Doncaster Road, Doncaster East - November 2022
Em - Dubbo - 0431458752 - October 2022
Billie - Club Pleasure - November 2022
Elena - North Melbourne - 0411927543 - October 2022
idesh - Parramatta - 0422756808 - September 2022
Sarah Jane - St Kilda - 0466092718 - November 2022
Haruka - Level 1, 276 Pitt Street, Sydney CBD - November 2022
Luna - The Cherry Tree Garden - October 2022
Chrissy - The Black Opal - November 2022
Coco - Enfield South - November 2022
Yaya - 734 Waverley Road, Malvern East - November 2022
Katie - 101 Merchant Street, Docklands - November 2022
Tiffany - 91 McIntyre Road, Sunshine North - November 2022
Yumi - Bentleigh East - 0426160352 - November 2022
Anna - Sky Bar, Soi Sunrise, Chalong, Phuket - November 2022
Sophie - 1/88 Boronia Road, Boronia - November 2022
Amber - Ashfield - 0414133638 - October 2022
Jessica - 734 Waverley Road, Malvern East - November 2022
Susie - Epping - October 2022
Amber - 2/52 Bay Road, Sandringham - November 2022
Monica - 541 Plenty Road, Preston - November 2022
Nami - Butterflys of Blackburn - October 2022
Annie - Noble Park - 0423321286 - October 2022
Miya - Melbourne CBD - 0403275964 - October 2022
Monica - 723 Pascoe Vale Road, Glenroy - November 2022
Natty - 370 Pascoe Vale Road, Strathmore - October 2022
Amy - 120 St Kilda Road, St Kilda - November 2022
Vivian - South Melbourne - 0421317282 - November 2022
Sara - 9a 540 Little Collins Street, Melbourne CBD - November 2022
April - Silk Lotus - November 2022
Riri - Strathfield - 0422522673 - November 2022
Candy - Rainbow Dolls - November 2022
Summer - 9a 540 Little Collins Street, Melbourne CBD - November 2022
Mai - 278 Club / Ginza Empire - November 2022
Holly - Club 859 - October 2022
Alice Young - Melbourne CBD - 0403426672 - November 2022
Nami - Butterflys of Blackburn - September 2022
Mina - Top 12 Rowville - November 2022
Jenny - 43 Holmes Road, Moonee Ponds - November 2022
Kitty Meow - Melbourne CBD - 0451612309 - November 2022
Momo - South Melbourne - 0481775574 - October 2022
Megan - The Boardroom - September 2022
Chloe - Sea Breeze - 14 Melbourne Road, Drumcondra - November 2022
Sweet Cherry - Melbourne CBD - 0466553708 - November 2022
Carli Cumdump - Maribyrnong - Kik: Carlicumdump - November 2022
Momo 美姫 (みき) - Box Hill - Line ID: 77XBT - November 2022
Yoyo - 1915a Dandenong Road, Clayton - November 2022
Emmy - Melbourne CBD - 0404277322 - November 2022
Jordan - Elwood - 0402158675 - November 2022
Tiffany - 1915a Dandenong Road, Clayton - October 2022
Belinda - Melbourne CBD - 0414144398 - November 2022
Dior - Chatswood 60 - November 2022
Soda - North Strathfield - October 2022
Anita - The Cherry Tree Garden - October 2022
Kara - Candy Club - November 2022
Emma - Broadmeadows - November 2022
Sami - Moonee Ponds - November 2022
Honey - Melbourne CBD - Line ID : sweetybabe003 - November 2022
Harley Ryder - Harlots - 0485815377 - November 2022
Aya - Melbourne CBD - November 2022
Blair Beaumont - Albert Park - 0493278449 - November 2022
Stacey - 26 Hocking Babes - November 2022
Liliana - Melbourne CBD - Line ID: Odaus - November 2022
Jaya - Chadstone - 0449868731 - November 2022
Michelle - Camberwell - November 2022
Cindy - Box Hill - 0431769066 - November 2022
Stacey - 26 Hocking Babes - November 2022
Tina - Melbourne CBD - Line: koreanskyblue - November 2022
Rylee Caster - Ballarat - 0493437878 - November 2022
Sexy Bust Chantale - Southbank - 0410380776 - November 2022
Tamara - Blue Krystal No.16 - November 2022
Rennie - My Alibi - November 2022
Lea - Box Hill South - October 2022
Eliza B - Heidelberg - 0431787494 - November 2022
Monica - Bellevue 12 - November 2022
Shadow - Butterflys of Blackburn - November 2022
Melody - 43 Tope Street - November 2022
Anna - Carlton - 0432174849 - November 2022
Kate - 223A Buckley Street, Essendon - October 2022
Sherry - Pussycats Burwood - November 2022
Ruby - 1b Agnes Avenue, Balwyn North - November 2022
Kelly - Level 1, 41 Beecroft Road, Epping - November 2022
Emi - Level 1, 276 Pitt Street, Sydney CBD - November 2022
Nikki - 154 High Street, Kew - November 2022
Linda - Boronia - November 2022
Bella - Deepdene - October 2022
Lucy - Phoenix Relaxation - November 2022
Ava - Coburg - Twitter ID: @avaforlater - November 2022
Zara - Collingwood - September 2022
Sunny - Sydney CBD - October 2022
Ruby Maisen - Blackburn - 0416516916 - November 2022
JJ - 36 Mason Street, Newport - November 2022
Fox Cobalt - Richmond - 0493128935 - October 2022
Anu - Clayton South - November 2022
Nina - Moon Club - November 2022
Holly - Lorraine Starr - September 2022
Nari - Docklands - 0402269816 - November 2022
Hilton - Melbourne CBD - Line ID: LxxGirls - November 2022
Rose - Richmond - September 2022
Zsuzsa - Ormond - October 2022
Tina - Cuties Escorts Campbelltown - October 2022
Hana - Melbourne CBD - 0424347963 - November 2022
Cindy - Blackburn - 0431769066 - November 2022
Linda - Cannington - October 2022
Jolin - 1/20C Blackburn Road, Blackburn - November 2022
Shivani - Preston - 0416475106 - October 2022
Aki - 240a Warrigal Road, Camberwell - November 2022
Jessica - Phoenix Relaxation - November 2022
Anya - Melbourne CBD - 0412893681 - November 2022
Rose - 24 Station Street, Mitcham - November 2022
Scarlett Grace - Melbourne CBD - 0437301330 - November 2022
Akari - Diva Body Tone - September 2022
Jenny - Springvale - 0452322516 - November 2022
Ivy - Haymarket - 0451782456 - August 2022
Dyson Ally - Melbourne CBD - 0416513514 - November 2022
Sandy - Heritage Park - 0400768037 - September 2022
Vivian - Eastwood - November 2022
Anais Valentine - Sydney CBD - 0416631832 - September 2022
Momo 美姫 (みき) - Box Hill - Line ID: lxxgirls - November 2022
Apple - Kuala Lumpur - +601126008088 - November 2022
Lavender - Kuala Lumpur - +60104368213 - November 2022
Linda - North Sydney - October 2022
Lucy Butters - Pyrmont - 0478128095 - September 2022
Elise - The Boardroom - November 2022
Naomi - No 5 Marrickville - November 2022
Barbie - Geelong - 0404878963 - November 2022
Miss Mary Mack - Windsor - 0466436254 - November 2022
Kylie - 15/401-415 Maroondah Highway, Croydon North - November 2022
Jenny - 112a Somerville Road, Yarraville - November 2022
Olivia - Collingwood Confidential - November 2022
Kiki - Brunswick - Seeking Arrangement - November 2022
Kitty - 734 Waverley Road, Malvern East - November 2022
Su Lin? - 84 Wicklow Avenue, Croydon - November 2022
Julie - Beryl Spa, West Vancouver, Canada, +17788868613 - September 2022
Nat - Moonee Ponds - November 2022
Demi - Balaclava - 0420450064 - October 2022
Nina - Melbourne CBD - 0479162776 - November 2022
Cara - 1C Aisla Street, Box Hill South - November 2022
Maria - 182 Canterbury Road, Heathmont - November 2022
Cici - 16a Station Street, Bayswater - November 2022
Monica - 541 Plenty Road, Preston - November 2022
Daisy - 1/167 Middleborough Road, Box Hill South - November 2022
Jojo - Sydney CBD - 0439252127 - October 2022
Candice Kane - Sydney CBD - 0448783481 - September 2022
Miya - 1C Aisla Street, Box Hill South - November 2022
Ayumi - Level 1, 276 Pitt Street, Sydney CBD - November 2022
Pink - Candy Club - November 2022
Haru - 1C Aisla Street, Box Hill South - October 2022
Wendy - 2/2-8 Brisbane Street, Surry Hills - November 2022
Iris - Liaisons - November 2022
Vivi - No 5 Marrickville - October 2022
Yumi - Bentleigh East - 0426160352 - November 2022
Anna - Drummoyne - October 2022
Greta - Carlton - 0401327871 - October 2022
Pink - Candy Club - November 2022
Tina - Point Cook - November 2022
Chelsee - Southport - 0426729337 - November 2022
Zoe - Parramatta - November 2022
Sky - Sydney CBD - September 2022
Yumi - Sydney CBD - November 2022
Mayoko - Melbourne CBD - 0435502318 - November 2022
Monica - Melbourne CBD - 0435198770 - October 2022
Cara - 1C Aisla Street, Box Hill South - November 2022
Ella - Red Light Relaxation Centre - October 2022
Kara - Candy Club - November 2022
Mika - Butterflys of Blackburn - October 2022
Kitty - 734 Waverley Road, Malvern East - November 2022
LaLa - Hokkaido Spa Kuala Lumpur - November 2022
Candy - Rainbow Dolls - November 2022
Annie - Noble Park - 0423321286 - November 2022
Cara - 1C Aisla Street, Box Hill South - November 2022
Yuki - North Sydney - November 2022
Dyson Ally - Melbourne CBD - 0416513514 - October 2022
Tully - Malvern East - October 2022
Anna - Carlingford - October 2022
Lauren Jade - Adelaide CBD - Snapchat: lauren.jadeeeee - November 2022
Tina - 2 Royal Avenue, Glenhuntly - November 2022
Rhianna - 26 Hocking Babes - November 2022
Alice - Kuala Lumpur - +601126008088 - November 2022
Tiffany - Moorabbin - 0460777661 - November 2022
Pink - Candy Club - November 2022
Kasumi - Ginza Club - November 2022
Lily - 43 Tope Street - November 2022
Melissa - Camberwell - November 2022
Nana - Ninew Massage, Soi Saiyuan, Rawai, Phuket - October 2022
Luna - Moon Club - November 2022
Cindy - 127 Station Street, Ferntree Gully - November 2022
Sara - Portland, Oregon, USA - +15032410096 - November 2022
Faye Fantasia - Tarragindi - 0412635162 - October 2022
Kat - Hamilton - 0423775270 - September 2022
Summer - Melbourne CBD - 0423745119 - November 2022
Lily - 660 Plenty Road, Preston - November 2022
Wendy - Murrumbeena - October 2022
Cally - Surry Hills - November 2022
Jennifer Li - Strathpine - 0426635175 - October 2022
Nacy - 7 Cowper - October 2022
Yok - Glebe - October 2022
Amanda - Club 350 - October 2022
Cindy - Candy Club - November 2022
Valentina - 6 Main Street, Greensborough - October 2022
Janine - Liaisons - November 2022
Patty - Far Eastern Relaxation - November 2022
Kitty - 734 Waverley Road, Malvern East - October 2022
Olivia - Melbourne CBD - Line ID: odaus - November 2022
Anna - Noble Park - - October 2022
Olivia Foxx - Bowen Hills - 0431320174 - October 2022
Nicole - 40b Wantirna Road, Ringwood - November 2022 - RED CARD
Tina - Melbourne CBD - Line:koreanskyblue - November 2022
Karishma - Southbank - September 2022
Vicky - 2 Lindsay Avenue, Nunawading - October 2022
Steph - Surrey Hills - 0447438059 - October 2022
Emma - St Kilda - September 2022
Sara - Melbourne CBD - 0452215491 - October 2022
Venus - Ginza Club - October 2022
Sabrina - Surrey Hills - 0447438059 - November 2022
Thea - Collingwood - 0450100390 - October 2022
Angel - The Nightshade Establishment - October 2022
Samantha - Seaford - 0426246802 - November 2022
Olivia/Livvie - North Melbourne - 0413933657 - October 2022
Vicky - 5/883 Bourke Street, Docklands - October 2022
Flora - North Epping - November 2022
Amanda - Marrickville 47 - September 2022
Indie - November 2022 - Melbourne - 0478 198 134
Paige - Melbourne CBD - 0433561378 - November 2022
Daisy - Canterbury - November 2022
Missy - Bundoora - 0404790761 - October 2022
Bridgette - Spellbound - October 2022
Mia Givenchy - Heidelberg - 0402645233 - October 2022
Nikki - Kew - November 2022
Alex - Moonee Ponds - November 2022
Paula - No 5 Marrickville - October 2022
Judy - Balwyn North - November 2022
Stacey - Noble Park - 0478914209 - November 2022
Heidi Hole - Sydney CBD - 0405396930 - October 2022
Vicky - 95A Atherton Road, Oakleigh - November 2022
Carmela - 2/222 Queen Street, St Marys - November 2022
Wan Wan - 1 Sandown Road, Springvale - October 2022
Amber - 2/52 Bay Road, Sandringham - October 2022
Mimi/Mia - The Cherry Tree Garden - September 2022
Anna - Preston - November 2022
Annie - Noble Park - 0423321286 - November 2022
Angela - 6-7/432 Mitcham Road, Mitcham - November 2022
Anna - 690 Sydney Road, Brunswick - November 2022
Bronnii - Glen Waverley - 0481762207 - October 2022
Yoyo - Bondi Junction - November 2022
Natasha Dubbo - x - 0407218506 - November 2022
Eden - Carnegie - 0493261079 - October 2022
Lisa - Artarmon - November 2022
Selene - 1/1109 Riversdale Road, Surrey Hills - November 2022
Jasmine - Melbourne CBD - 0451178097 - November 2022
Emma - Springvale - 0401901789 - November 2022
Mia - 159a Eley Road, Blackburn South - November 2022
Annie - Springvale - November 2022
Apple - Rainbow Dolls - October 2022
Tia - 5 Barnes Place, Werribee - November 2022
Summer - 6B Alchester Crescent, Boronia - November 2022
Chloe - Sunshine - 0431217610 - October 2022
Sheena - Mascot - 0423480585 - October 2022
Vivian - Melbourne CBD - Line:koreanskyblue - October 2022
Alina - Huntingdale - November 2022
Marissa - 1144 North Road, Oakleigh South - November 2022
Jane - Collingwood Confidential - November 2022
Paris - A Touch More Class - October 2022
Pink - Candy Club - November 2022
Jasmine - Wurtulla - 0401429580 - November 2022
Lidia - Clayton - Line ID: bx345 - November 2022
Angel - Pussycats Burwood - October 2022
Thea - Collingwood - 0450100390 - October 2022
Beebee - Richmond - October 2022
Kayla - West Melbourne - 0411816789 - November 2022
Somi - Level 1, 276 Pitt Street, Sydney CBD - November 2022
Maya - 223A Buckley Street, Essendon - November 2022
Lily - Candy Club - November 2022
British Bethany - Melbourne CBD - 0491951877 - October 2022
Camila - Mitcham - November 2022
Miah Paz - Adelaide CBD - 0474556996 - November 2022
Amanda - Sakura 57 - November 2022
Lexi - A Touch More Class - October 2022
Tash - 690 Sydney Road, Brunswick - November 2022
Nat - Level 1 107 Puckle Street, Moonee Ponds - November 2022
Kitty - 734 Waverley Road, Malvern East - November 2022
Angela - Melbourne CBD - Line ID: asianangels1688 - October 2022
Alexa - A Touch More Class - September 2022
Dyson Ally - Melbourne CBD - 0416513514 - October 2022
Vicki - 371 Burwood Highway, Burwood - October 2022
Jenny - 734 Waverley Road, Malvern East - October 2022
Kitty - 734 Waverley Road, Malvern East - November 2022
Coffee - 1C Aisla Street, Box Hill South - November 2022
Yuki/yumi - Aspendale - November 2022
Max - Level 1 107 Puckle Street, Moonee Ponds - November 2022
Julia - Melbourne CBD - 0417506582 - November 2022
Niko - Sydney CBD - November 2022
Sara - Greensborough - November 2022
Joey - Shop 7A, 59/65 Maroondah Highway, Ringwood - November 2022
Venus - Club Pleasure - September 2022
Canny - Epping - November 2022
Shuki - Chadstone - October 2022
Chanel - The Boardroom - October 2022
Candy - Far Eastern Relaxation - October 2022
Crystal - 88a Hampden Road, Artarmon - November 2022
Violet - Kew - October 2022
Sara - Geelong - 0491182183 - October 2022
Secret Sakura - Melbourne CBD - Line ID: odnewb - November 2022
Sakura - Ryde - November 2022
Jaimee Bianca - St Kilda - 0449805982 - November 2022
Star - Epping - November 2022
Louisa - Box Hill - Line ID: odnewb - October 2022
Ella - Bentleigh East - 0426160352 - October 2022
Amanda - 1038B North Road, Bentleigh East - October 2022
Vonne - Carnegie - 0456414344 - November 2022
Zena - Melbourne CBD - 0431060540 - October 2022
Megan - Yarra Valley - 0437829609 - November 2022
Britnee - Perth CBD - 0481859811 - November 2022
Coco - Preston - October 2022
Alma - Reservoir - October 2022
Aarlia - Presidential Suite - October 2022
Tiffiny - Camberwell - 0466213789 - October 2022
Paige - Melbourne CBD - 0433561378 - November 2022
Pip - Collingwood Confidential - October 2022
Krystal Rose - Boronia - 0404848503 - November 2022
Viktoria EuropeanPolish - Sydney CBD - 0435069103 - October 2022
Nat - Level 1 107 Puckle Street, Moonee Ponds - October 2022
Rose - 182 Canterbury Road, Heathmont - October 2022
Vi - Blackburn - November 2022
Jessica - Cranbourne - October 2022
Jennifer - No 5 Marrickville - October 2022
Mayoko - Melbourne CBD - 0435502318 - October 2022
EE - The Nightshade Establishment - November 2022
Heer - Auckland - +6421744335 - October 2022
Tiah - Coburg - 0415254583 - September 2022
Jessica - Bexley - September 2022
Linda - 49a Morton Street, Clayton - October 2022
Mimi - Clayton - October 2022
Somi - Level 1, 276 Pitt Street, Sydney CBD - October 2022
Monica - Preston - October 2022
Lucy - Royal Asian Brothel Rydalmere - November 2022
Hitomi - Level 1, 276 Pitt Street, Sydney CBD - October 2022
Jessica - 734 Waverley Road, Malvern East - October 2022
Tia - Collingwood Confidential - November 2022
Paula - No 5 Marrickville - November 2022
April - Silk Lotus - October 2022
Tina - 268 St Kilda Road, St Kilda - October 2022
Vicky - 95A Atherton Road, Oakleigh - October 2022
Malaya - Sakura 57 - October 2022
Vicky - Box Hill - 0411352557 - November 2022
Honey - 1/930 Whitehorse Road, Box Hill - October 2022
Pip - Collingwood Confidential - October 2022
Dolly Lovely - Collingwood Confidential - October 2022
Jaya - Oakleigh - 0449868731 - October 2022
Emma - 1/275-277 Springvale Road, Springvale - November 2022
Kitty - 734 Waverley Road, Malvern East - November 2022
Lisa/Koby - Corio - 0488147983 - November 2022
Jolin - Blackburn - October 2022
Mayoko - Melbourne CBD - 0435502318 - October 2022
Kiki - 1/20C Blackburn Road, Blackburn - October 2022
Jess - 11 Moore Street, Moonee Ponds - October 2022
Mia - Blackburn - September 2022
Chloe - Drumcondra - October 2022
Kathy - Highett - October 2022
Yasmin - Barcelona - Whatsapp: +34659822316 - October 2022
Violeta - Barcelona - Whatsapp: +34659822316 - October 2022
Kegswill - Frankston - 0401585021 - September 2022
Tiffany - 1/20c Blackburn Road, Blackburn - October 2022
Freya - Rosanna - October 2022
Kiki - Frankston - October 2022
Nikki - Mascot - October 2022
Ce Ce - Epping - October 2022
Mia - 30/60 Newcastle Street, Perth - October 2022
Chloe - The Boardroom - October 2022
Koko - Far Eastern Relaxation - October 2022
Millie - Ipswich - Locanto ID: Sexymillie - October 2022
Kristal - Queanbeyan - November 2022
Summer - North Melbourne - 0493455751 - October 2022
Sasa - Boronia - September 2022
Ivy - 411 Swan Street, Richmond - October 2022
Jin Er - Melbourne CBD - Line ID: sweetymel6 - October 2022
Ruby - 138 Anzac Parade, Kensington - August 2022
Kitty - 734 Waverley Road, Malvern East - November 2022
Yoyo - Red Light Relaxation Centre - November 2022
Jenny - Canterbury - November 2022
Coco - Carnegie - 0449765197 - October 2022
Pink - Candy Club - October 2022
Amy - Ultimate Magic - November 2022
Mia - Heidelberg - 0473909966 - October 2022
Alla - 160 High Street, Kew - October 2022
Tiffany Monroe - Southbank - 0484844560 - October 2022
Niko Delevingne - Melbourne CBD - 0473666619 - October 2022
Billie Hart - Sydney CBD - 0421333831 - September 2022
Bellatrix - Sunshine - 0476463349 - August 2022
Carli Cumdump - Maribyrnong - Kik: CarliCumdump - October 2022
Stella - No 5 Marrickville - September 2022
Dina/Tina - 179 Plenty Road, Preston - October 2022
Miranda Whitford - Melbourne CBD - 0414908748 - August 2022
Miki - 106 Railway Avenue, Ringwood East - October 2022
Melissa - 2/222 Queen Street, St Marys - October 2022
安妮 (Annie) - Melbourne CBD - sweetybabe003 - October 2022
Sarah - Woolloongabba - 0410345413 - October 2022
Michelle Ryder - Melbourne CBD - 0401787572 - October 2022
Amy - Perth CBD - October 2022
Winter - Venus Babes - October 2022
Vicky - Box Hill - 0411 352 557 - November 2022
Jaya - Oakleigh - 0449 868 731 - October 2022
Koby - Corio - 0488 147 983 - November 2022
Mayoko - Melbourne CBD - 0435 502 318 - October 2022
Jaimee Bianca - St Kilda - 0449 805 982 - November 2022
Ella - Bentleigh East - 0426 160 352 - October 2022
Vonne - Carnegie - 0456 414 344 - November 2022
Dakota - Club Pleasure - September 2022
Zena - Melbourne CBD - 0431 060 540 - October 2022
Megan - Yarra Valley - 0437 829 609 - November 2022
Britnee - Perth CBD - 0481 859 811 - November 2022
Tiffiny - Camberwell - 0466 213 789 - October 2022
Paige - Melbourne CBD - 0433 561 378 - November 2022
Krystal Rose - Boronia - 0404 848 503 - November 2022
Mayoko - Melbourne CBD - 0435 502 318 - October 2022
Tiah - Coburg - 0415 254 583 - September 2022
Thea - Collingwood - 0450 100 390 - October 2022
Kayla - West Melbourne - 0411 816 789 - November 2022
British Bethany - Melbourne CBD - 0491 951 877 - October 2022
Miah Paz - Adelaide CBD - 0474 556 996 - November 2022
Dyson Ally - Melbourne CBD - 0416 513 514 - October 2022
Julia - Melbourne CBD - 0417 506 582 - November 2022
Sara - Geelong - 0491 182 183 - October 2022
Annie - Noble Park - 0423 321 286 - November 2022
Bronnii - Glen Waverley - 0481 762 207 - October 2022
Natasha - Dubbo - 0407 218 506 - November 2022
Eden - Carnegie - 0493 261 079 - October 2022
Jasmine - Melbourne CBD - 0451 178 097 - November 2022
Emma - Springvale - 0401 901 789 - November 2022
Chloe - Sunshine - 0431 217 610 - October 2022
Sheena - Mascot - 0423 480 585 - October 2022
Jasmine - Wurtulla - 0401 429 580 - November 2022
Olivia/Livvie - North Melbourne - 0413 933 657 - October 2022
Indie - November 2022 - Melbourne - 0478 198 134
Paige - Melbourne CBD - 0433 561 378 - November 2022
Missy - Bundoora - 0404 790 761 - October 2022
Mia Givenchy - Heidelberg - 0402 645 233 - October 2022
Stacey - Noble Park - 0478 914 209 - November 2022
Heidi Hole - Sydney CBD - 0405 396 930 - October 2022
Tiffany - Moorabbin - 0460 777 661 - November 2022
Faye Fantasia - Tarragindi - 0412 635 162 - October 2022
Kat - Hamilton - 0423 775 270 - September 2022
Summer - Melbourne CBD - 0423 745 119 - November 2022
Jennifer Li - Strathpine - 0426 635 175 - October 2022
Olivia Foxx - Bowen Hills - 0431 320 174 - October 2022
Steph - Surrey Hills - 0447 438 059 - October 2022
Sara - Melbourne CBD - 0452 215 491 - October 2022
Sabrina - Surrey Hills - 0447 438 059 - November 2022
Thea - Collingwood - 0450 100 390 - October 2022
Samantha - Seaford - 0426 246 802 - November 2022
Jojo - Sydney CBD - 0439 252 127 - October 2022
Candice Kane - Sydney CBD - 0448 783 481 - September 2022
Yumi - Bentleigh East - 0426 160 352 - November 2022
Greta - Carlton - 0401 327 871 - October 2022
Chelsee - Southport - 0426 729 337 - November 2022
Mayoko - Melbourne CBD - 0435 502 318 - November 2022
Monica - Melbourne CBD - 0435 198 770 - October 2022
Annie - Noble Park - 0423 321 286 - November 2022
Dyson Ally - Melbourne CBD - 0416 513 514 - October 2022
Anya - Melbourne CBD - 0412 893 681 - November 2022
Scarlett Grace - Melbourne CBD - 0437 301 330 - November 2022
Jenny - Springvale - 0452 322 516 - November 2022
Ivy - Haymarket - 0451 782 456 - August 2022
Dyson Ally - Melbourne CBD - 0416 513 514 - November 2022
Sandy - Heritage Park - 0400 768 037 - September 2022
Anais Valentine - Sydney CBD - 0416 631 832 - September 2022
Apple - Kuala Lumpur - +601126008088 - November 2022
Lavender - Kuala Lumpur - +60104368213 - November 2022
Lucy Butters - Pyrmont - 0478 128 095 - September 2022
Barbie - Geelong - 0404 878 963 - November 2022
Miss Mary Mack - Windsor - 0466 436 254 - November 2022
Demi - Balaclava - 0420 450 064 - October 2022
Nina - Melbourne CBD - 0479 162 776 - November 2022
Eliza B - Heidelberg - 0431 787 494 - November 2022
Anna - Carlton - 0432 174 849 - November 2022
Ruby Maisen - Blackburn - 0416 516 916 - November 2022
Fox Cobalt - Richmond - 0493 128 935 - October 2022
Nari - Docklands - 0402 269 816 - November 2022
Hana - Melbourne CBD - 0424 347 963 - November 2022
Cindy - Blackburn - 0431 769 066 - November 2022
Shivani - Preston - 0416 475 106 - October 2022
Kitty Meow - Melbourne CBD - 0451 612 309 - November 2022
Momo - South Melbourne - 0481 775 574 - October 2022
Sweet Cherry - Melbourne CBD - 0466 553 708 - November 2022
Emmy - Melbourne CBD - 0404 277 322 - November 2022
Jordan - Elwood - 0402 158 675 - November 2022
Belinda - Melbourne CBD - 0414 144 398 - November 2022
Harley Ryder - Harlots - 0485 815 377 - November 2022
Blair Beaumont - Albert Park - 0493 278 449 - November 2022
Jaya - Chadstone - 0449 868 731 - November 2022
Cindy - Box Hill - 0431 769 066 - November 2022
Rylee Caster - Ballarat - 0493 437 878 - November 2022
Hana - Spring Hill - 0473 751 513 - November 2022
Mimi - Dubbo - 0411 772 228 - November 2022
Mya - North Melbourne - 0492 911 990 - October 2022
Natalie Jensen - Mascot - 0401 384 696 - October 2022
Suky - Melbourne CBD - 0432 629 426 - October 2022
Amber Valentine - Sydney CBD - 0436 358 882 - October 2022
Eliza Eden and Vanessa Wild - Waterloo - 0415 194 454 - November 2022
Julia - Melbourne CBD - 0417 506 582 - October 2022
Sarah Robbins - St Kilda - 0493 127 631 - October 2022
Cece Reign - Sydney CBD - 0459 481 248 - August 2022
Mayoko - Melbourne CBD - 0435 502 318 - November 2022
Talia - Wantirna - 0431 371 966 - November 2022
Annie - Noble Park - 0423 321 286 - November 2022
Ara - Box Hill - 0421 678 136 - November 2022
Karla English - Sydney CBD - 0416 404 620 - September 2022
Ava - Kingsville - 0466 399 613 - November 2022
Victoria Yaya - Bankstown - 0450 848 885 - November 2022
Suzy - Melbourne CBD - 0458 250 482 - November 2022
Thea - Collingwood - 0450 100 390 - October 2022
Jessica - Hawthorn - 0480 470 724 - November 2022
Gemma - Richmond - 0472 629 373 - November 2022
Charmaine - Coburg - 0420 204 238 - November 2022
Courtney - Doveton - 0411 987 592 - November 2022
Natasha Moreno - Melbourne CBD - 0406 596 303 - November 2022
Honey Jones - Hampton East - 0435 731 674 - November 2022
Maddie - St Kilda - 0422 541 795 - October 2022
Evonka - Southbank - 0424 552 068 - September 2022
Marina - Melbourne CBD - 0431 194 269 - November 2022
Yaya - Sydney CBD - 0431 767 859 - November 2022
Chloe - Sunshine - 0431 217 610 - October 2022
Anita Brownie - Spring Hill - 0401 427 430 - October 2022
Anna - Sydney CBD - 0450 447 345 - November 2022
Rena Sakuragi - Melbourne CBD - 0478 719 336 - November2022
Mayoko - Melbourne CBD - 0435 502 318 - November 2022
Queenie Pearl - Sydney CBD - 0478 823 886 - September 2022
Candice - Mill Park - 0402 804 310 - September 2022
Minnie - Parramatta - 0432 919 259 - November 2022
Eevee - Sydney CBD - 0478 691 952 - November 2022
Sinta - Melbourne CBD - 0423 673 008 - November 2022
Rebecca - Preston - 0456 252 018 - November 2022
Aris Lovely - North Sydney - 0481 386 665 - October 2022
Coco - Carnegie - 0449 765 197 - November 2022
Rebecca - Preston - 0456 252 018 - November 2022
Rachel - Docklands - 0402 333 413 - October 2022
Piper Jackson - Melbourne CBD - 0478 111 845 - November 2022
Julia - Melbourne CBD - 0417 506 582 - November 2022
Charmaine - Coburg - 0420 204 238 - November 2022
Tahlia Yang - Adelaide CBD - 0416 368 928 - October 2022
Sianne Xanthia - Bondi Junction - 0473 571 450 - November 2022
Laura Rios - Southbank - 0451 856 501 - November 2022
Sofia Henao - Pyrmont - 0401 264 703 - November 2022
Cindy - Holland Park - 0460 843 228 - November 2022
Adeline - St Kilda - 0498 976 010 - November 2022
Sandy - Noble Park - 0419 013 599 - October 2022
Samantha - Seaford - 0426 246 802 - November 2022
Poppy Lissi - Melbourne CBD - 0447 349 092 - October 2022
Nisha - Carnegie - 0434 883 913 - November 2022
Sasha - Melton - 0434 366 893 - November 2022
Billie - Melbourne CBD - 0491 952 877 - October 2022
Carman - Ringwood East - 0412 128 153 - November 2022
Maya - Melbourne CBD - 0452 342 256 - October 2022
Mayoko - Melbourne CBD - 0435 502 318 - November 2022
Fit Tanya - Potts Point - 0406 437 449 - October 2022
Nadia Palm - Docklands - 0481 164 959 - October 2022
Amelie - St Leonards - 0406 668 022 - October 2022
Tina - Pyrmont - 0434 439 177 - October 2022
Bianca - Chatswood - 0404 458 233 - November 2022
Selena Sorrento - Mascot - 0484 910 707 - November 2022
Amelia Banks - Melbourne CBD - 0451 057 725 - September 2022
Holly Rose Parker - Melbourne CBD - 0412 997 412 - November 2022
Nicole James - Melbourne CBD - 0422 971 930 - September 2022
Crystal - Springvale - 0401 347 380 - November 2022
Amanda - Brunswick West - 0432 492 694 - November 2022
Julie - Keilor Downs - 0401 053 200 - November 2022
Cassandra - 0403 876 963
Maria - Potts Point - 0450 421 217 - November 2022
Candice - Mill Park - 0402 804 310 - November 2022
Dyson Ally - Melbourne CBD - 0416 513 514 - November 2022
Ella - Bentleigh East - 0401 621 855 - November 2022
Julia - Melbourne CBD - 0417 506 582 - November 2022
Paris Green - South Melbourne - 0434 398 041 - November 2022
Anna - Burwood East - 0421 739 216 - November 2022
Ella - Bentleigh East - 0401 621 855 - November 2022
Opal - Williamstown 9
Bianca - South Yarra 38
Lilred - Butler 51
DaisyLover - Melbourne CBD 10
CuteGorgeous - Melbourne CBD 26
BecBaby - Melbourne CBD 20
Baby96 - Melbourne CBD 167
IVYBLUE - Rowville 5
CuteMiss - Collingwood 43
HAYLEY48 - Box Hill 76
DirtyLittleRedhead - Melbourne CBD 48
HAYLEY48 - Melbourne CBD 11
Yesplease - Brisbane CBD 8
ChicAphrodite - Canning Vale 51
Sukoshione - Melbourne CBD 75
Seraphina - Mordialloc 73
Lilloubear - Newtown
Kindbabe96 - Melbourne CBD
Sweet Mel - Southbank
baby_s0ngbird - Melbourne CBD 43
LovingItGirl - Melbourne CBD 75
ninainboots - Melbourne CBD 75
JCK08 - Frankston 11
Grace321 - Frankston 11
Koira - Malvern 38
Thenamessexyverysexy - Bondi 71
kaceyyyhoney - Melbourne CBD 11
DivineFeminine - Melbourne CBD 11
BraveAngel - Southbank 167
Sandy10_23 - Mornington 5
JCK08 - Frankston 5
ISABELLA2001 - Melbourne CBD 5
Taylahrose - Dandenong 34
Sweet Mel - Melbourne CBD 9
Lana G - Melbourne CBD 38
CuteGorgeous - Melbourne CBD 26
Grace321 - Frankston
Jadie - Camden 14
CuteMiss - Melbourne CBD 48
sexyaprilbby99 - Kensington 9
Menda Rewa - Bundoora 9
Baby96 - Mill Park 9
Amber - Abbotsford 28
Cleo - Carlton 180
foryou - Melbourne CBD 11
Travelingprincess - Melbourne CBD 1
HaddieWoodsxx - Melbourne CBD 1
Yui - Melbourne CBD 11
Ally11111 - Melbourne CBD 31
ScarlettLDR - Los Angeles 14
Missy - Melbourne CBD 11
SweetySerena - Melbourne CBD 11
ISABELLA2001 - Melbourne CBD 38
Yourprincessri - Northcote 65
Ellie222 - Richmond 42
Rosie_Rhea - Macedon Ranges 42
DaisyLover - Brighton 10
BrittanyJ - Prahran 75
Suga Couple - Melbourne CBD 75
AuroraNZ - Melbourne CBD 75
Jane_Melb
MysteriousBae
AuroraNZ
Vetgirl
preciousbliss
Babyk
Simply Sweet
Riley
EllieP
CheekyActress
HarperHoney
SweetBae
Maddison
KittyKat6252
Missy
hellokitty__123
Redhead99
LittleAngel
Xlucky
Sassy and Sweet
Carmel
Iceblue
Charlie 999
Sensual Valery
Sunshine
LusciousBelle
comesayhey
becker
CherryBlossom
petitebella
MissA
Menda rewa
Nai
TraveledMadame
Satisfy my fantasies
Travellerbunny
Graceful Indulgence
TinyTeddy
charliebabygirl
Avery
RomanceandConnection
Agnoscere777
Scarlettexoxo
April
Real sugar
Miatrans
ajia_xx - Seeking Arrangement
InSearchofWonderland - Seeking Arrangement
Kat - Seeking Arrangement
Kat - Seeking Arrangement
petitebella - Seeking Arrangement
lishhvishh - Seeking Arrangement
Nova - SugarDaddyMeet
Kathryn96 - Seeking Arrangement
Mia - Seeking Arrangement
KATIE - SugarDaddyMeet
mermaid67 - Seeking Arrangement
KAASS - Seeking Arrangement
Daisy Apple - Seeking Arrangement
Krystalll1 - Seeking Arrangement
naughtygirl - Seeking Arrangement
Yourchillipeppers - Seeking Arrangement
Flora - SugarDaddyMeet
Pixiepuss - SugarDaddyMeet
Mila - Seeking Arrangement
cheekygirl - Seeking Arrangement
MissAudrey - Seeking Arrangement
Lonely4youonly - Seeking Arrangement
SydneyGirl - Seeking Arrangement
Yumikim2002 - Seeking Arrangement
Lucy - Seeking Arrangement
Jessy9669 - Seeking Arrangement
Bondibaby - Seeking Arrangement
Sprrkle - Seeking Arrangement
CutieEva - Seeking Arrangement
Brittney - Seeking Arrangement
Veronica - Seeking Arrangement
Emme - Seeking Arrangement
ClassyTemptress - Seeking Arrangement
MissMolly - Seeking Arrangement
Luciaxox - Seeking Arrangement
Mumabearboots - Seeking Arrangement
goddess666 - Seeking Arrangement
LilSkylah - Seeking Arrangement
Ava - Seeking Arrangement
SLEEPINGBEAUTY - SugarDaddyMeet
Triss - Seeking Arrangement
Alexis - Seeking Arrangement
Sasha - Seeking Arrangement
Bellla - Seeking Arrangement
Andie - Seeking Arrangement
Anna_94 - Seeking Arrangement
Lexi - Seeking Arrangement
Roxy - SugarDaddyMeet
vjade23 - Seeking Arrangement
funinthesunwithmia - Seeking Arrangement
FayeElle - Seeking Arrangement
Sweet_Honey - Seeking Arrangement
Millie - Seeking Arrangement
Cipuxz - Seeking Arrangement
sunsetprincess - Seeking Arrangement
Jasmine - Seeking Arrangement
FeistyGirl - Seeking Arrangement
BraveLover - Seeking Arrangement
shyh - Seeking Arrangement
AdorableDiva - Seeking Arrangement
Jeulily - SugarDaddyMeet
Nicole - SugarDaddyMeet
BABYXCHARLOTTE - SugarDaddyMeet
BlueBedroomEyes - Seeking Arrangement
Alyshaxx - Seeking Arrangement
DiscreetBB - Seeking Arrangement
Trish_av - Seeking Arrangement
Badass_Sweetie - Seeking Arrangement
Kitty - Seeking Arrangement
ClassyHottie - Seeking Arrangement
Jess - SugarDaddyMeet
20ndPolish - Seeking Arrangement
Maddison - Seeking Arrangement
Summer - Seeking Arrangement
bianca - Seeking Arrangement
Iriana - Seeking Arrangement
sugarbabyelite - Seeking Arrangement
Sydgirl98 - Seeking Arrangement
LunarDisco - Seeking Arrangement
Scarlett - Seeking Arrangement
Kitty - Seeking Arrangement
Littleprincesses - Seeking Arrangement
Petite Lola - Seeking Arrangement
MSSHAWTY - SugarDaddyMeet
Kat - SugarDaddyMeet
WiseGirl - Seeking Arrangement
Violet - Seeking Arrangement
MissNikkiX - Seeking Arrangement
NotSkinny_ - Seeking Arrangement
Whitesugarbunny - Seeking Arrangement
LatinBex - Seeking Arrangement
LingLing - Seeking Arrangement
Tria - Seeking Arrangement
pruepasslow - Seeking Arrangement
Laurenxo - Seeking Arrangement
Katie_100 - Seeking Arrangement
Z - Seeking Arrangement
Crustygal - SugarDaddyMeet
Yourbabygirl - Seeking Arrangement
asianshawtyoxo - Seeking Arrangement
Brenda - Seeking Arrangement
Snixxy - SugarDaddyMeet
PHOEBEHOOKER - SugarDaddyMeet
BABYGIRL1111 - SugarDaddyMeet
Viv - SugarDaddyMeet
Millan - Seeking Arrangement
Sarahsassygirl - Seeking Arrangement
LadyD - Seeking Arrangement
Graceful Indulgence - Seeking Arrangement
olc123 - Seeking Arrangement
MissMxx - Seeking Arrangement
Chloo966 - Seeking Arrangement
Auri - Seeking Arrangement
Jada - Seeking Arrangement
bella_ciaoxxx - Seeking Arrangement
Sugar and spice - Seeking Arrangement
Blondebella - Seeking Arrangement
Serenity - Seeking Arrangement
Summer fling - Seeking Arrangement
Rosemay - Seeking Arrangement
KindBabe - Seeking Arrangement
CuteMiss - Seeking Arrangement
EnchantingCutie - Seeking Arrangement
Caecilia - Seeking Arrangement
Spicyt - Seeking Arrangement
Scarlettexoxo - Seeking Arrangement
ravenbaxter - Seeking Arrangement
Ira - SugarDaddyMeet
livv - SugarDaddyMeet
PINK1839 - SugarDaddyMeet
imbellagirl - SugarDaddyMeet
brownsugar121 - SugarDaddyMeet
Kristina22 - Seeking Arrangement
Curvyblonde - Seeking Arrangement
BrightLover - Seeking Arrangement
ROSIEMAE - SugarDaddyMeet
DAISYAPPLE - SugarDaddyMeet
tiffgc - Seeking Arrangement
CuteMiss - Seeking Arrangement
Read my bio first - Seeking Arrangement
Kelsey - Seeking Arrangement
Fleur_543 - Seeking Arrangement
Seductress Bella - Seeking Arrangement
Blonde 606 - Secret Benefits
DesirableSiren - Seeking Arrangement
Gigi - Seeking Arrangement
DreamGirl - Seeking Arrangement
Kindbabe96 - Seeking Arrangement
Bbaby_28 - Seeking Arrangement
Spoiltcutie_ - Seeking Arrangement
Karla - Seeking Arrangement
Your Joy - Seeking Arrangement
gisella_876 - Secret Benefits
AnastasiaAngel00 - Seeking Arrangement
Relaxed Redhead - Seeking Arrangement
AnaMelnick - Seeking Arrangement
LanaG - Seeking Arrangement
SabrinaDee - Seeking Arrangement
LatinBex - Seeking Arrangement
Russian Princess - Seeking Arrangement
Olivia - Seeking Arrangement
BabyLilac - Seeking Arrangement
Anna - Seeking Arrangement
Emmanuella - Seeking Arrangement
VelvetRose - Seeking Arrangement
Emily - Seeking Arrangement
Mai - Seeking Arrangement
bellabell - Seeking Arrangement
Gigi - SugarDaddyMeet
Olive - Seeking Arrangement
Ellen_ - Seeking Arrangement
VioletValentine - Seeking Arrangement
Sandra96 - Seeking Arrangement
AmberS - Seeking Arrangement
MJBerry - Seeking Arrangement
TiffanysGirl98 - Seeking Arrangement
MysteriousGirl223 - Seeking Arrangement
Olive3326 - Seeking Arrangement
Liss3100 - Seeking Arrangement
Blanc - Seeking Arrangement
Lilyeve80 - Seeking Arrangement
Jess - Seeking Arrangement
cojemebaby - Seeking Arrangement
ceejayxx - Seeking Arrangement
FoxyHaylz - Seeking Arrangement
Biancabloom - SugarDaddyMeet
petiteprincess - Seeking Arrangement
scarlettelya - Seeking Arrangement
Jasmine1234 - Seeking Arrangement
Cassie - Seeking Arrangement
JuicyJ - Seeking Arrangement
Your little devil - Seeking Arrangement
Lena - Seeking Arrangement
Summer - Seeking Arrangement
Missannamay - Seeking Arrangement
SassyKat - Seeking Arrangement
Nazli - Seeking Arrangement
InkedMia - Seeking Arrangement
Misstee - Seeking Arrangement
Beccy Leigh - Seeking Arrangement
LovingElena - Seeking Arrangement
Ally11111 - Seeking Arrangement
MissB - SugarDaddyMeet
Nadia - Seeking Arrangement
LiveLaugh69 - Seeking Arrangement
Sandy_27 - Seeking Arrangement
Bonny - Seeking Arrangement
This Moment and Now - Seeking Arrangement
Wildkitty - Seeking Arrangement
Not_12_miss - Seeking Arrangement
Bunny Jane - Seeking Arrangement
Trustworthylily - Seeking Arrangement
Secret baby - Seeking Arrangement
BraveBelle - Seeking Arrangement
Mod - Seeking Arrangement
Dutch-ess - Seeking Arrangement
Piper - Seeking Arrangement
KiwianaBaby - Seeking Arrangement
InnocentAsia - Seeking Arrangement
Niki V - Seeking Arrangement
Lila - Seeking Arrangement
Ruby - Seeking Arrangement
Leexoxo - Seeking Arrangement
Anni - Seeking Arrangement
AlluringLady - Seeking Arrangement
Elle - Seeking Arrangement
KathM - Seeking Arrangement
ooonica - Seeking Arrangement
Maca - SugarDaddyMeet
barbiesworld - Seeking Arrangement
SexyAprilbby99 - Seeking Arrangement
SweetElegance - Seeking Arrangement
Minxey - Seeking Arrangement
Sandra baby - Seeking Arrangement
Sonnyysonnyy - Seeking Arrangement
Minxey - Seeking Arrangement
Laura_132 - Seeking Arrangement
BB - Seeking Arrangement
Monica573 - Seeking Arrangement
FineLover - Seeking Arrangement
Amber rose - Seeking Arrangement
Evie__xo - Seeking Arrangement
Tiffanymami - SugarDaddyMeet
BiancaBloom - Secret Benefits
Mitsukari - Seeking Arrangement
ObscureSocialite - Seeking Arrangement
Shhhhh daddy - Seeking Arrangement
mischievousblonde - Seeking Arrangement
Penny - Seeking Arrangement
Queenmary - Seeking Arrangement
SavannahR0098 - Secret Benefits
Whorenextdoor - Seeking Arrangement
Mariah T - Seeking Arrangement
Ela - Seeking Arrangement
GreenVelvet - Seeking Arrangement
Gabbie01111 - Seeking Arrangement
AlexisLittle99 - Seeking Arrangement
CHARLIEROSELOVE - SugarDaddyMeet
LAN Zhou - SugarDaddyMeet
Sugarbabyxx - Seeking Arrangement
Gwyntendo64 - Seeking Arrangement
Sana - Seeking Arrangement
Cherrylatte - Seeking Arrangement
KenzieGirl - Seeking Arrangement
JasmineW - Seeking Arrangement
Arianna - Seeking Arrangement
heyitsmexx
EBStarr
ClassyQueen
Chameleon
Ally665
Raven
-KLOE-
Emily5
barbie
partyprincess
mermaid67
Marsargo
Filausosophy
FunGorgeous
IslandPrincess11
Islamay24
Midnightrain
HumbleBlonde
Gigi
Samantha
Lila
foxyredhead1199
caramelchocolate
BlueBedroomEyes
MAE
FitGirl
ajia_xx
Krystal06
Coconut321
Mami_111
RosieGirlxx
cute mary
Lacey31
Loving Aura
Conscious Sugar
FierceHottie
Enchantress
SensualWoman
BettyBoop
rockbank
Bbygurlpetite
Kitty
nubbet
Miss sporty long legs
Vivi_fonseca01
Littlemisstraveller
shyh
JuicyJ
emily577
YummyYellow
loyallayla
Honey Potts
M1999
Daydreamer_kat
Luvv9
diamondsandrust
Diamond baby
Milkmaid vibe
Successwoman
daddy_littlegirl
Pommie down under
canadianlove
LiyahB
Mambacita
WildPrincess
OlivN
valeriabxo
Bustybunny96
Chelseameow
EndearingBeauty
oatmilktea
Sarahjanexo
Fermanagh
Cindy 00
Italiancurve
DestinyMcKay
Bubblybabexoxo
Rune2864
Syzygy_
CurvyRedhead
Sugarbabez
Luxlady
Figure of Intrigue
Lyndolly
linla96
Zaia W
HelpfulVenus
MysteriousMizz
Ren23x
Sweetcakes
Bellamarie7865
Rosie101
Fireyflirt
Esmeralda
Yasminbb
Saskia_L
Vanessathelatina
Jessicaaaa
Sexybella4200
Linabel
Honeybea80
Bossy Boots
Cicibreezey
SweetMeli13
PurpleRose
zarablack
Aaliyah
LLcg
Jemima11
English Candy
GC-Peach
MissKayyy
Mariamariaa
QueenEncounter
Natsuki
Lolamoon77
Leena_
ComedicVenus
CocoBae
thelingerielife
nitromay
JadeJxx
Kate111
freakyfresh18
Ashler
sugarbabyelite
Blondebarbie
Red249
GC Lady
dramafreeyecandy
angelicblondie
StylishMadame
Becclove
Leylove
Lea_lou
MsEbony
savbabyxo
Kendall_brittonnn
Kiramay
danibabyxo
daddysgirl
Witty Lady
Beachbeauty5
MsD
TattedPrincess01
FriendlyGurl
Kenny_27
younghottie
beesknees
Acalypha
TraveledBabe
MysticalDiva
GoldCoastBeauty
Daisybaby02
Candy_girl
Lauraaa
Enchanting Isabella
SBBEAUTYY
Bblouise
mimibaby
Arm candy
missym90
HelpfulPlayer
FunnyBeauty
Jamie Amelia
Kash
luvenus
Cleo95x
XxRubyKnightxX
Lolalalove
Gabbie01111
Football Babe
Saris280
https://members.seeking.com/member/76cb8945-46ca-4934-bb70-1072d11c70dd
FlirtyMizz
Joyful_princess
Syzygy_
TBGibson
Kokekween
Jessx0x0
Clovis
MademoisElle
Coeur De Lion
Samanthab443
Last edited: