Australia's sex worker review forum
Moderator
TNT Alpha Member
$$contributor$$
Library Card
SB Library Card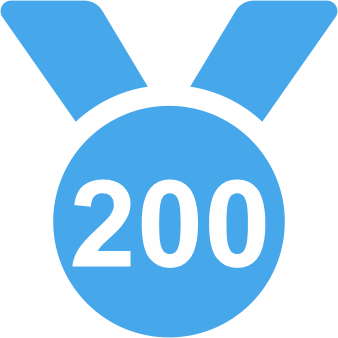 .
Don't waste your valuable money on bait and switches and duds.
Invest in a general forum subscription if you are thinking about getting into the punting game or been out of the game for a while, to avoid the heartache of wasted money and a shit time. Zero in on the gems from day 1 and be smart about this.
Here is what a January 2023 general forum subscriber had to say today.

"All I can say, is without TNT I would never have found XXXXX, she is just down the road from me, so sub has paid for itself in my eyes."
General forum subscriptions available, enquiries to
@trenchy
or
@Waterboy
An example of what TNT is like inside the forum.
Some of the reviews posted this month are about the following ladies.
Maddy - The Boardroom - January 2023
Gracie Moore - Docklands - - December 2023
Dotty - Coburg North - 0431537530 - January 2023
Mina - 90 Auburn Road, Hawthorn - February 2023
Kylie - 85 Canterbury Road, Canterbury - January 2023
Pip - Collingwood Confidential - January 2023
Bianca - Collingwood Confidential - January 2023
Zoe - Hopper crossing - 0406358029 - January 2022
Jenna - Southbank - 0416958395 - January 2023
Lily - Caulfield North - 0421355718 - January 2023
Miki - Rainbow Dolls - January 2023
Selina - Ultimate Magic - January 2023
Georgie - Collingwood Confidential - January 2023
Maggie - 1/20C Blackburn Road, Blackburn - January 2023
Lola - Nundah - January 2023
Angela - 1/17 Sevenoaks Road, Burwood East - January 2023
Hannah - 541 Plenty Road, Preston - January 2023
Japan - 37 Great Ryrie Street, Ringwood - January 2023
Nancy - 11 Sevenoaks Road, Burwood East - January 2023
JS1 - Melbourne CBD - odnewb - January 2023
Star - Epping - January 2023
Saule - South Melbourne - 0493066352 - January 2023
Coco - 1/359 Lonsdale Street, Melbourne CBD - January 2023
Meeko - No 5 Marrickville - January 2023
Cherry - 283 Spring Street, Reservoir - January 2023
Saya - No 5 Marrickville - January 2023
Aspen James - West Melbourne - 0402946369 - January 2023
Nisha - Melbourne CBD - 0481285746 - January 2023 | SOFT BAIT & SWITCH
Sheren - Rainbow Dolls - January 2023
Melissa Prado - Docklands - 0455583538 - January 2023
Meeko - No 5 Marrickville - January 2023
Lina - 204 Bell Street, Heidelberg Heights - January 2023
Anna - 11 Sevenoaks Road, Burwood East - January 2023
Anna - Brunswick - January 2023
Ashley - Blackburn - January 2023
Shivani - Moon Club - January 2023
Lolitadynamite - Brunswick - 0413496760 - January 2023
Lisa - 2/16 Watt Street, Sunshine - January 2023
Luna - 594 Canterbury Road, Vermont - January 2023
Helen - Mitcham - January 2023
YoYo - Malvern - December 2022
Dana - Box Hill - Line ID: SweetyMel6 - January 2023
Bella - Platinum 175 - December 2022
Hailey - A Touch More Class - January 2023
Mikoto - Melbourne CBD - Line ID: Sweetymel6 - January 2023
Holiday - Southbank - 0478615301 - January 2023
Star - Kyoto 206 - January 2023
Kiyoi - Melbourne CBD - Line ID: sweetymelb6 - January 2023
Lisa - Nundah - December 2022
Maya - Miso Honey - January 2023
Jisoo - The Nightshade Establishment - January 2023
Nisha - Miso Honey - January 2023
lulu - Asian Star - January 2023
Amy - Platinum 175 - November 2022
Bently - No 5 Marrickville - January 2023
Jennifer - No 5 Marrickville - January 2023
Amanda - Greensborough - January 2023
Suzu - Ginza Club - December 2022
Sama - Melbourne CBD - December 2022
Sofia - 90 Auburn Road, Hawthorn - January 2023
Luscious - Bentleigh East - 0431005519 - December 2022
Kaori - Level 1, 276 Pitt Street, Sydney CBD - January 2023
Natalie - Malvern - 0458871516 - January 2023
Ellie - 86 Wells Street, Frankston - January 2023
Jordan - Yarraville - January 2023
Gail - Clayton - 0478701639 - January 2023
Addison - Club Pleasure - January 2023
Lihn - No 5 Marrickville - January 2023
Megan - Collingwood Confidential - January 2023
Vicky - 218 Johnston Street, Fitzroy - January 2023
Emily - 9a 540 Little Collins Street, Melbourne CBD - January 2023
Nicki - South Yarra - 0414233819 - January 2023
Chloe - 1/167 Middleborough Road, Box Hill South - January 2023
Vivi - Melton - January 2023
Ashley - 12 Renwick Street, Leichhardt - January 2023
Anita - The Cherry Tree Garden - January 2023
Nittha - Parramatta - 0476471004 - January 2023
Lily - 160 High Street, Kew - January 2023
Kitty - 734 Waverley Road, Malvern East - January 2023
Nicky - Broadbeach - 0434057539 - January 2023
Lina - Ringwood - 0413257328 - January 2023
Abby - Scarlet Lady - January 2023
Chloe - Lawnton - 0451826443 - January 2023
Nicole - 182 Canterbury Road, Heathmont - January 2023
Diamond - Platinum 175 - January 2023
Annie - Drysdale - January 2023
Rei - Level 1, 276 Pitt Street, Sydney CBD - January 2023
Chance - 278 Club / Ginza Empire - January 2023
Fox - Collingwood Confidential - January 2023
Phoebe - Richmond - January 2023
Bella - South Melbourne - December 2022
Lidia - Canterbury - April 2022
Demi - Canterbury - January 2023
Maya - Pleasure Planet - January 2023
Ana - Brunswick - December 2022
Alina Monet - Docklands - 0491340284 - December 2022
Felix - Yarraville - January 2023
Cellina - Melbourne CBD - 0410004042 - January 2023
Marissa - Kew - January 2023
Charlie Rose - Melbourne CBD - 0468326523 - January 2023
Julie - 19 Melbourne Road, Drumcondra - January 2023
Jenny - 181 Smithfield Brothel - January 2023
Rachael - Prahran - 0493060216 - January 2023
Candy - 295 Waverley Road, Malvern East - January 2023
Angela - Melbourne CBD - LINE ID: asianangels1688 - January 2023
Lucy - 7 Cowper - January 2023
Hannah - Blackburn - December 2022
May Le Mandarin Spa - 22 Havelock Road, Singapore - December 2022
Maggie - 1/20C Blackburn Road, Blackburn - January 2023
Candy - 407 Keilor Road, Niddrie - January 2023
Smile - Reservoir - January 2023
Apple - Pussycats Burwood - January 2023
Nini - 884 Canterbury Road, Box Hill South - January 2023
Gucci - Velvet House - January 2023
Dylia - Pussycats Burwood - December 2022
Lily - 160 High Street, Kew - January 2023
Aroha Nikora - Upper Mount Gravatt - 0467737620 - December 2022
Candy - Berwick - January 2023
Saule - South Melbourne - 0493066352 - January 2023
Marie - Blacktown - Gumtree user: Marie - January 2023
Emily - 632 North Road, Ormond - January 2023
Marie/Mary - Sunshine - January 2023
Nancy - 22 Rydalmere - January 2023
Lily - Sunshine - December 2022
Brenda Carrara - Brisbane CBD - 0467345825 - December 2022
Cellina - Melbourne Cbd - 0410004042 - January 2023
Hina - Sydney CBD - January 2023
Lita - Kuta - +62 8113832863 - December 2022
Lola - Hughesdale - January 2023
Moon - Moon Club - January 2023
Ara - Glen Waverley - Line 86xx25 - February 2023
Yaya - 39 Tope Street - January 2023
La - 283 Spring Street, Reservoir - January 2023
Cc Sinclair - Potts Point - 0434094830 - January 2023
Sarah - 91 McIntyre Road, Sunshine North - January 2023
Jessica - Fresh 359 - January 2023
Patti - 1/1142 Mount Alexander Road, Essendon - January 2023
Cherry - 283 Spring Street, Reservoir - January 2023
Elise - West Brunswick - 0413496760 - January 2023
Sarah - Pussycats Burwood - January 2023
Jenny - Level 1, 555 Whitehorse Road, Mitcham - January 2023
Kitty - 734 Waverley Road, Malvern East - January 2023
LeeJin - Carlton - 0411096637 - December 2022
Franka - Kew - 0433522286 - January 2023
Torixxx - Castle Hill - 0467749932 - January 2023
Leah - Riverview Spa, Bali - January 2023
Baby - 1/167 Middleborough Road, Box Hill South - January 2023
Christina - 5 Barnes Place, Werribee - January 2023
Echo - No 5 Marrickville - December 2022
Lucy - Sunshine - January 2023
Brianna - Club 859 - January 2023
Sugar - 594 Canterbury Road, Vermont - January 2023
Bailey - Brisbane CBD - 0432991153 - December 2022
Jenny - 19 Melbourne Road, Drumcondra - January 2023
Sara - Melbourne CBD - December 2023
Pita or Peeta - 1/13A Station Place, Werribee - January 2023
Riva - 892 Nepean Highway, Hampton East - January 2023
Sakura - Hocking Ladies - January 2023
Jono - Ryde - January 2023
Lu Lu and Sofie - 49 James Street, Pakenham - January 2023
Lyn - Melbourne CBD - January 2023
Maya - 70 Market Street, Southbank - January 2023
Honey - Red Lantern - January 2023
Michelle - 734 Waverley Road, Malvern East - January 2023
Elise - Hot Gossip - January 2023
Maisie - Collingwood - 0475274563 - December 2022
Ivy - 2 Pope Street, Ryde - January 2023
Isabella - Singapore - Telegram: Vpremium - January 2023
Luna - 632 North Road, Ormond - January 2023
Mimi - 159a Eley Road, Blackburn South - January 2023
Vicky - Pussycats Burwood - January 2023
Yumi - Haymarket - December 2022
Temari - No 5 Marrickville - January 2023
Brianna - Richmond - January 2023
Yoko - Geelong - January 2023
Mia - 9a 540 Little Collins Street, Melbourne CBD - January 2023
Renee - Manhattan Terrace - January 2023
Viki - 9a 540 Little Collins Street, Melbourne CBD - January 2023
Jenny - 69 Relaxation - December 2022
Selena Lam - Canberra - 0477575085 - January 2023
Amanda - 1C Aisla Street, Box Hill South - January 2023
Maggie - 1/20C Blackburn Road, Blackburn - January 2023
Ivy - Preston - January 2023
Chloe - Reservoir - - December 2022
Freya - 1/228 Swan Street, Richmond VIC 3121 - January 2023
Momo - Sydney CBD - January 2023
Candy - Biggera Waters - January 2023
Ada - 734 Waverley Road, Malvern East - January 2023
Ella - Newport - January 2023
Harley - Mitcham - January 2023
Judy - Balwyn North - January 2023
Coco - Carnegie - 0449765197 - January 2023
Cindy - Candy Club - November 2022
Sasa - Caulfield - January 2023
Selina - West Ryde - January 2023
Kat - Surry Hills - January 2023
Olivia - Melbourne CBD - 0433757208 - January 2023
Jenny - 734 Waverley Road, Malvern East - January 2023
Holiday - Southbank - 0478615301 - January 2023
Coco - 255 Dorset Road, Boronia - January 2023
Jasmine - Ormond - January 2023
Kawamoto - Melbourne CBD - Line: sweetymel6 - January 2023
Jenny - Scarlet Lady - January 2023
Paula Romanov - Melbourne CBD - 0475285857 - January 2023
Annika Lane - Melbourne CBD - 0420255310 - December 2022
Rachael - Prahran - 0493060216 - January 2023
Charlotte - Kew - January 2023
Taylor - Club 741 - January 2023
Kitty - 734 Waverley Road, Malvern East - January 2023
Emily - Desire Gold Coast - January 2023
Cindy - Clayton - 0416550479 - January 2023
Ella - Top 12 Rowville - January 2023
Michelle - 84 Wicklow Avenue, Croydon - January 2023
Hot Aussie Milf - Acacia Ridge - 0449662759 - January 2023
Liya - Darlinghurst - December 2022
Omi - Melbourne CBD - Line ID: sweetymel6 - January 2023
Demi - The Nightshade Establishment - January 2023
Demi - The Nightshade Establishment - January 2023
Alice - Mitchell 36 - January 2023
Hanna - Silk Lotus - January 2023
Michelle Ryder - Melbourne CBD - 0401787572 - December 2022
Naomi - No 5 Marrickville - January 2023
Neha - 101 Merchant Street, Docklands - December 2022
Lulu - Deer Park - January 2023
Lucy - 163 Dryburgh Street, North Melbourne - January 2023
Mako - 278 Club / Ginza Empire - January 2023
Gina - Mitcham - December 2022
Phoebe - 346 Victoria Street, North Melbourne - January 2023
Lucy and Mamasan - 133 Canterbury Road, Heathmont - January 2023
Camilla - 154 High Street, Kew - January 2023
Gypsy - Canberra - 0412290844 - January 2023
Rose - Newport - January 2023
Erren - 1429a Toorak Road, Camberwell - January 2023
Monica - Ringwood - 0420684371 - January 2023
Dolly - eltham - 0412121847 - January 2023
Coffee - 1C Aisla Street, Box Hill South - January 2023
Natalie - Oakleigh - 0423002922 - January 2023
Ayumi - Preston - January 2023
Coco - 133 Canterbury Road, Heathmont - January 2023
Ada - Red Lantern - January 2023
Anna - 239a Stud Road, Wantirna South - January 2023
Yaya - 218 Johnston Street, Fitzroy - January 2023
Jessie - 79 Boronia Road, Boronia - January 2023
Phnom Penh Cambodia January 2023
Monica - Fitzroy North - December 2022
Monica - Clayton South - January 2023
Ashley - 288a Ballarat Road, Braybrook - January 2023
Zoey - Templestowe - January 2023
Fiona - 44/1191 Plenty Road, Bundoora - January 2023
Kate - Red Lantern - January 2023
Dani - Platinum 175 - January 2023
Rose - Pussy Galore - January 2023
Honey - Brisbane CBD - December 2022
Emily - 128 Boronia Road, Boronia - January 2023
Coco - 541 Plenty Road, Preston - January 2023
Camille - 1/167 Middleborough Road, Box Hill South - January 2023
Selina - Ryde - November 2022
Jojo - Ryde - January 2023
Cathy - Essendon - January 2023
Jessica - 3/387 Station Street, Thornbury - January 2023
Mimi - Candy Club - January 2023
Ivy - 154 High Street, Kew - January 2023
Sua - Sydney CBD - January 2023
Natasha - Presidential Suite - January 2023
Angela - 734 Waverley Road, Malvern East - January 2023
Linda - Pleasure Planet - January 2023
Ashley - Moonee Ponds - December 2022
Maggie - 226a Glenferrie Road, Malvern - January 2023
Cici - Box Hill South - January 2023
Judy - 1150 Burke Road, Balwyn North - January 2023
Shandy - Geelong - 0435931534 - January 2023
Lexi - Le Boudoir - January 2023
Mia - Reservoir - January 2023
Madison - The Boardroom - January 2023
SoonGan - Docklands - December 2022
Nancy - Mont Albert - January 2023
Violet - Melbourne CBD - Line ID: odnewb - January 2023
Candy - 734 Waverley Road, Malvern East - January 2023
Bridget - The Oasis of The North - January 2023
Luna - 3/43 High Street, Preston - January 2023
Jasmine - Murrumbeena - January 2023
Apple - Rainbow Dolls - November 2022
Angela Baby - Mascot - 0435734189 - January 2023
Stacey - Braddon - December 2022
Jessica - Canterbury - December 2022
Zoe - 144 Canterbury Road, Blackburn South - January 2023
Myia - South Melbourne - 0452450955 - January 2023
Jackie - Moonee Ponds - January 2023
Rose - Newport - January 2023
Michelle - North Sydney - December 2022
Haley - Randwick - January 2023
Madison - Richmond - January 2023
Camilla - Level 1, 555 Whitehorse Road, Mitcham - January 2023
Lico - 734 Waverley Road, Malvern East - January 2023
Savannah Del Mar and Melisa Diaz - Glen Waverley - 0411785869 - January 2023
Coco - 286 Dorset Road, Boronia - January 2023
Adeline - St Kilda - 0498976010 - January 2023
Amy - 101 Merchant Street, Docklands - January 2023
Nina - 370 Pascoe Vale Road, Strathmore - January 2023
Anna - Burwood East - 0421739216 - January 2023
Joanna - 411 Swan Street, Richmond - January 2023
Sky - 373 Clarendon Street, South Melbourne - January 2023
Smiley - Club Keys - January 2023
Demi Diamond - Melbourne CBD - 0493458693 - January 2023
Kayla - West Melbourne - 0411816789 - January 2023
Annika Lane - Melbourne CBD - 0420255310 - November 2022
Malela Candela - Melbourne CBD - 0422173099 - January 2023
Suki - Shop 6, 51-53 Synnot Street, Werribee - January 2023
Veena - Essendon - January 2023
Eva - Hoppers Crossing - January 2023
Bella - Level 1, 276 Pitt Street, Sydney CBD - January 2023
Lucky - 283 Spring Street, Reservoir - January 2023
Angela - Oriental Plums - January 2023
Emma - Melbourne CBD - 0478046492 - December 2022
Candy - Rainbow Dolls - January 2023
Lydia - 192B Bulleen Road, Bulleen - January 2023
Sharni - Surry Hills - December 2022
Ivy - Box Hill - 0469825611 - January 2022
Tiffany - Elsternwick - January 2023
Lily - Epping - December 2022
Zena - Parramatta - 0431060540 - December 2022
Emma - Toowong - 0424242700 - January 2023
Rena - Mont Albert - January 2023
Kasey - 519 Glen Huntly Road, Elsternwick - December 2022
Somi - Box Hill - Line ID: Somi707 - January 2023
Ivy - Shop 3a, The Paramount, 101-103 Bourke Street, Melbourne CBD - January 2023
Kelly - Level 1, 33 Macedon Road, Lower Templestowe - January 2023
Jessica - Prahran - 0493060216 - November 2022
shae29 - Locanto ID: shae29 - South Yarra - January 2023
Amy - West Melbourne - January 2023
Stella - Silk Lotus - January 2023
Yomiko - 9 Dunoon Court, Mulgrave - January 2023
Gemma Rossi - Sydney CBD - 0475758325 - January 2023
Camellia - The Cherry Tree Garden - January 2023
Jessica - Canterbury - December 2022
Jess - Moonee Ponds - December 2022
Eudora - Melbourne CBD - ODAus - January 2023
Taylor - Brighton - 0481281473 - December 2022
Bella - Royal Asian Brothel Rydalmere - January 2023
Mia - Artarmon - January 2023
Lucy - 7250 S Kirkman Rd Ste 104, Orlando, FL 32819, United States - January 2023
Phoenix - Presidential Suite - January 2023
Judy - Oriental Angels - January 2023
Isabelle - Club 741 - December 2022
Candy - 480 Dorset Road, Croydon - January 2023
Jessie - 223 St Georges Road, Northcote - January 2023
Moon - Moon Club - January 2023
Nana - Reservoir - January 2023
Olivia York - Sydney CBD - 0451031485 - December 2023
Ts Alice Young - Melbourne CBD - 0433568184 - January 2023
Tasha Love - Lilydale - 0492936006 - January 2023
Jess - Club Pleasure - January 2023
Millie - 1/20C Blackburn Road, Blackburn - January 2023
Rose - Nundah - January 2023
Isla - Melbourne CBD - 0483842715 - December 2022
Cara - 1C Aisla Street, Box Hill South - January 2023
Quinn - Club 859 - January 2023
Eva - Preston - January 2023
Olivia - Melbourne CBD - 0433757208 - December 2022
Ivy and Chloe - 1224 Toorak Road, Camberwell - January 2023
Selina - 184 Bulleen Road, Bulleen - January 2023
Linda - 49a Morton Street, Clayton - December 2022
Stella - Silk Lotus - January 2023
Saule - South Melbourne - 0493066352 - January 2023
Cara - 1C Aisla Street, Box Hill South - January 2023
Paige - Melbourne CBD - 0448513872 - January 2023
Sugar - 82 Arthur Street, St Albans - December 2022
Jesse - Richmond - January 2023
Maria - 1418 Malvern Road, Glen Iris - January 2023
Emma - North Melbourne - November 2022
Becky - Club 8 - January 2023
Tina - Club 8 - December 2022
Kindah - viewbank - 0499241330 - November 2022
Mia - Melbourne CBD - 0484958537 - December 2022
Hailey - No 5 Marrickville - January 2023
Candy - 295 Waverley Road, Malvern East - January 2023
Yoon Ah Hwang - Melbourne CBD - 0411082924 - November 2022
Queenie Queen - Melbourne CBD - 0450827077 - January 2023
Riza - 192B Bulleen Road, Bulleen - January 2023
Honey - Red Lantern - January 2023
Emily - Boronia - January 2023
Mia - Boronia - January 2023
Anna - Club Keys - January 2023
Annie - Noble Park - 0423321286 - January 2023
Victoria - West Melbourne - January 2023
Winnie - Ginza Club - January 2023
Raya - Drumcondra - 0434370071 - January 2023
Natalia Zetkin - Brisbane CBD - 0455102481 - December 2022
Tina - Point Cook - January 2023
Shasha - 191 Buckley St, Essendon - January 2023
Sandy - 278 Club / Ginza Empire - January 2023
Lucy & Lulu - 163 Dryburgh Street, North Melbourne - January 2023
Joey - 541 Plenty Road, Preston - January 2023
Dora - Camberwell - December 2022
Hannah - Parramatta - 0452384996 - December 2022
Hailey - No 5 Marrickville - December 2022
Clara - Southbank - 0493334722 - January 2023
Rodina - Sakura 57 - January 2023
Loretta - Butterflys of Blackburn - January 2023
Tina - 268 St Kilda Road, St Kilda - January 2023
Linh - No 5 Marrickville - January 2023
Stella - Silk Lotus - January 2023
Mistress Paz - The Fetish House - December 2022
Franka - Surrey Hills - 0447438059 - January 2023
Juna - Carina - 0402642606 - December 2022
Kelly - 211 Mount Dandenong Road, Croydon - January 2023
Mia - Reservoir - January 2023
Cindy - Melbourne CBD - 0401554185 - January 2023
Julia - Melbourne CBD - 0417506582 - December 2022
Coco and Cee Cee - 133 Canterbury Road, Heathmont - January 2023
Cindy - Miso Honey - January 2023
Olivia - Melbourne CBD - 0433757208 - January 2023
Shane - Sugarkiss, Sabang Beach, Puerto Galera, Philippines - January 2023
Erika - Spring Hill - 0478769470 - January 2023
Debbie - Ningi - January 2023
Loliy - St Kilda - January 2023
Penelope Marques - Melbourne CBD - 0426130954 - January 2023
Monica - 144 Canterbury Road, Blackburn South - January 2023
Lexy - Lucifer, Fields Avenue, Angeles, Philippines - January 2023
Kimi - Glebe - December 2022
Kayla - West Melbourne - 0411816789 - January 2023
Valentine Mae - Melbourne CBD - 0484904451 - January 2023
Crystal - Bodyline, 10/13-21 Thomas Street, Yarraville - January 2023
Rodina - Sakura 57 - December 2023
Star - North Strathfield - November 2022
Lisa - Nundah - October 2022
Jane Ukraine - Nundah - January 2023
Loretta - Butterflys of Blackburn - January 2023
Yuki - Boronia - January 2023
Melissa - Sunshine - January 2023
Fernanda Brazil - Nundah - December 2022
Veronica - Prahran - 0413309683 - January 2023
May - 63 Main Street, Croydon - January 2023
Alice - Collingwood Confidential - December 2022
Gina - South Melbourne - December 2022
Kiki - 5 Barnes Place, Werribee - January 2023
Cherry - 5 Barnes Place, Werribee - January 2023
Baby - Paradise Angels - December 2022
Crystelle Southbank ‭0476613495‬ December 2022
Rose - Pleasure Planet - January 2023
Sasha - South Yarra - January 2023
Abby - Scarlet Lady - January 2023
Nana - Coconut Bali spa Nusa Dua - January 2023
Fala - Stafford - January 2023
Thea - Collingwood - 0450100390 - December 2022
Mei - Melbourne CBD - sweetymel6 - January 2023
Jessie - Ginza Club - January 2023
Lani Rei - Ipswich - 0400789012 - December 2022
Araya - Chadstone - 0499250041 - January 2023
Nisha - Melbourne CBD - 0481285746 - January 2023
Coco - Port Melbourne - December 2022
Rose - Carrum - January 2023
Eva - Preston - January 2023
Monica - 723 Pascoe Vale Road, Glenroy - January 2023
Lydie - Preston - January 2023
Jade - 19 Melbourne Road, Drumcondra - January 2023
Yuyu - Oriental Orchids - January 2023
Reigan Rous - Melbourne CBD - 0480444018 - January 2023
Leah - Hawthorn - December 2022
Vanessa - 6 Church Street, Hawthorn - December 2022
Jessica - Scarlet Lady - October 2022
Yumiko - 9 Dunoon Court, Mulgrave - January 2023
Katija Cortez - Sydney CBD - 0416980796 - December 2022
Nicole - 182 Canterbury Road, Heathmont - January 2023
Vivan - South Melbourne - 0421317282 - January 2023
Emily - 780 Nicholson Street, Fitzroy North - January 2023
Lilly - Sunshine - November 2022
Victoria - West Melbourne - January 2023
Eva - Preston - December 2022
Rose - Nundah - January 2023
Kitty - Preston - January 2023
Sue - Melbourne CBD - January 2023
Lisa - 1915a Dandenong Road, Clayton - January 2023
Angela - Windsor - December 2022
Veronica - Prahran - 0413309683 - January 2023
Candy - 295 Waverley Road, Malvern East - January 2023
Coco - 133 Canterbury Road, Heathmont - January 2023
Kira - 11 Moore Street, Moonee Ponds - January 2023
Shae29 - South Yarra - Locanto ID: Shae29 - January 2023
Kylie honey - Darwin CBD - 0452280552 - December 2022
Priscilla - Presidential Suite - January 2023
Daisy - Oriental Angels - December 2022
Jenny - St Albans - January 2023
Beena - West Melbourne - January 2023
Anna - Highett - December 2022
TS Hanah - Melbourne CBD - 0424347963 - November 2022
Candice - Mill Park - 0402804310 - December 2022
Elise - West Brunswick - 0413496760 - December 2022
Franka - Surrey Hills - 0433522286 - January 2023
Madison - Southbank - 0415192067 - December 2022
Paige - Melbourne CBD - 0433561378 - January 2023
Sarah - 860 Bourke Street, Docklands - January 2023
Georgia - Southbank - January 2023
Niki - Clayfield - January 2023
Alice - 123 High Street, Hastings - January 2023
coco - Carnegie - 0449765197 - December 2022
Annie - 1240 Burwood Highway, Upper Ferntree Gully - January 2023
Elina - Kensington - January 2023
Sugar - South Brisbane - December 2022
Haley - Coburg - July 2022
Mary - St Albans - November 2022
Linda - Boronia - January 2023
Heri - Melbourne CBD - Line ID: koreanskyblue - January 2023
Amy - St Albans - December 2022
Fiona - Elsternwick - January 2023
Cindy - Candy Club - January 2023
Demi - Balaclava - 0420450064 - December 2022
Tiffany - Braybrook - January 2023
Rika - Annerley - December 2022
Mini - Broadmeadows - December 2022
Luna formerly Shadow - Butterflys of Blackburn - January 2023
Cat - Bow Massage, Soi Saiyuan, Rawai, Phuket - January 2023
Kate - 7/86 High Street, Berwick - January 2023
Paula - 1/12 Blackburne Square, Berwick - January 2023
Daniella - St Kilda - 0416814095 - December 2022
Saule - South Melbourne - 0493066352 - January 2023
Jaclyn - 285 Pennant Hills Road, Carlingford - January 2023
Natalia Rose - St Kilda - 0499897378 - January 2023
Vivian - 3/14 Merryville Road, Kellyville Ridge - January 2023
Lina - Caringbah - December 2022
Currumbinminx - Tugun - Locanto ID: Currumbinminx - January 2023
Kara - Red Light Relaxation Centre - January 2023
Tiffany - St Albans - December 2022
Cindy - Aspley - January 2023
Emma - Toowong - 0424242700 - January 2023
May - Mooroolbark - January 2023
Linda - Frankston - January 2023
Nadia - Dandy Belles - January 2023
Maya - Spa Relaxation - Lvel 2 Summit Mall Petaling Jaya - Kuala Lumpur - January 2023
Ruby - Spoilers Relaxation, Ringwood - January 2023
Kayla - Club 859 - January 2023
Sala - Hampton East - January 2023
Lisa + Chloe? - Top 12 Rowville - January 2023
Charlotte - The Boardroom - December 2022
Anne - Lollipop, 684 Fields Avenue, Angeles, Philippines - January 2023
Billie - Collingwood Confidential - December 2022
Raven - Lorraine Starr - December 22
Angela - 6-7/432 Mitcham Road, Mitcham - December 2022
Sasha - Frankston - December 2022
Yuna - Frankston - December 2022
Dylan - Venus Babes - January 2023
Tiffany - Frankston - December 2022
Amber - 54 Howard Street, North Melbourne - January 2023
Kina - Kyoto 206 - January 2023
Himari - 278 Club / Ginza Empire - January 2023
Maya - Melbourne CBD - 0477407423 - January 2023
Aya - 200 Harris Street, Pyrmont - December 2022
Layla - North Strathfield - January 2023
Lauren Emily - Doncaster - 0431156901 - December 2022
Serena - Flame Angels - December 2022
Yuri - Spring Hill - 0434491136 - January 2023
Nola Green - Fitzroy - 0433923131 - December 2022
Elma - Lollipop, Walking Street, Angeles City, Philippines - January 2023
Crystelle - Melbourne CBD - 0476613495 - December 2022
Amethyst - Flame Angels - December 2022
Belle King - Melbourne CBD - 0424796616 - November 2022
Luna - Silk Lotus - January 2023
Yoona - Phoenix Relaxation - December 2022
Sasa - South Yarra - 0421709171 - January 2023
Emily - Ryde - January 2023
Nicky - Broadbeach - 0434057539 - January 2023
Vivienne - Richmond - January 2023
Ivy - Ryde - January 2023
Rose - Manhattan Terrace - December 2022
Gigi - Burwood East - January 2023
Georgia - 466 City Road, Southbank - January 2023
Nisha - Melbourne CBD - 0481285746 - December 2022
Nicole - Sandringham - January 2023
Candy - Niddrie - January 2023
Hina - The Nightshade Establishment - December 2022
Nana - Melbourne CBD - January 2023
Betty - Butterflys of Blackburn - January 2023
Amy - Marlenes - December 2023
Mia - Shop 15, 1-3 Princess Street, St Albans - January 2023
Luna - Silk Lotus - January 2023
Joanna - Melbourne CBD - January 2023
Stella - Silk Lotus - January 2023
Momo - Ginza Club - January 2023
Maya - Southbank - January 2023
Mira - Mount Waverley - December 2022
Sameera - 1036a North Road, Bentleigh East - January 2023
Annie - Noble Park - 0423321286 - December 2022
Simone - Clayton - Locanto ID: Simone9404818 - January 2023
Sisi - Hornsby - December 2022
Ruby - Preston - January 2023
Coco - Carnegie - 0449765197 - December 2022
Selina - Asian Star - January 2023
Chloe - Reservoir - 0468373182 - January 2023
Baby - Hornsby 142 - January 2023
Yoyo - Oriental Orchids - December 2022
Michiko - Zillmere - 0450867681 - October 2022
Jade - 19 Melbourne Road, Drumcondra - January 2023
Crystal - Clayton South - 0410940883 - January 2023
Coco - 541 Plenty Road, Preston - January 2023
Irene - 44/1191 Plenty Road, Bundoora - January 2023
Cindy - Blackburn - 0431769066 - January 2023
Coco - Carnegie - 0449765197 - December 2022
Olivia - Red Lantern - January 2023
Stacey - Presidential Suite - January 2023
Selena - 891 Burke Road, Camberwell - January 2023
Lucy - 20A Centreway, Keilor East - January 2023
Wendy - West Melbourne - December 2022
Ruby - Civic - 0466586509 - December 2022
Jessica - 5 Barnes Place, Werribee - January 2023
Lumi - 278 Club / Ginza Empire - December 2022
LG - 9/48 Park Rd, Cabramatta - December 2022
Yuki - Boronia - January 2023
Kara - Candy Club - January 2023
Masami Sawada - Box Hill - Line ID: lxxgirls - January 2023
Ai - Kyoto 206 - January 2023
Chanel - 327A Belmore Road, Riverwood - January 2023
Inara - Butterflys of Blackburn - December 2022
Anastasia - Melbourne CBD - 0431999262 - January 2023
Ella - Newport - January 2023
Dolly - Eltham - 0412121847 - January 2023
Storm - Ginza Club - January 2023
Suzu - Ginza Club - January 2023
Hina - Level 1, 276 Pitt Street, Sydney CBD - January 2023
Isabella Marikova - Melbourne CBD - 0422676656 - December 2022
Yoyo - 411 Springvale Road, Forest Hill - January 2023
Lily - Pussycats Burwood - December 2022
Lucia - 1/174 High Street, Ashburton - January 2023
Eva - Reservoir - January 2023
Linda - Clayton - 0432032833 - January 2023
Soo - Silk Lotus - January 2023
Sara - Bellevue 12 - January 2023
Coco - Flame Angels - January 2023
Celine - 77 Edwardes Street, Reservoir - January 2023
Sofia - Five Dock - January 2023
Jasmine - North Strathfield - December 2022
Nat - Melbourne CBD - 0476266051 - December 2022
Sandra - Taigum - 0415301149 - December 2022
Goddess Emily - Melbourne CBD - 0433561378 - January 2023
Cellina - Melbourne Cbd - 0410 004 042 - January 2023
Kay - 278 Club / Ginza Empire - December 2022
Grace - Hocking Ladies - December 2022
Emily - Silk Lotus - December 2023
Grace Anderson - St Kilda - 0401989913 - December 2022
Nikki - 160 High Street, Kew - December 2022
Meeko - No 5 Marrickville - December 2022
Cindy - 127 Station Street, Ferntree Gully - December 2022
Thalia - Wantirna - 0405696836 - January 2023
Belle Bentley - Haymarket - 0452272376 - December 2022
Joy - 541 Plenty Road, Preston - December 2022
Yumi - Rainbow Dolls - January 2023
Jessica - Level 1, 267 Church Street, Parramatta - January 2023
Sage - Collingwood Confidential - December 2022
Kimi - 44 Smith Street, Charlestown - January 2023
Coco - McKinnon - January 2023
Kitty - 734 Waverley Road, Malvern East - December 2022
Jessie Jess - Southbank - 0411965169 - January 2023
Alisha - California Club - December 2022
Cindy - 47 Patterson Road, Bentleigh - December 2022
Sue - Garden Of Eden - January 2023
Amanda - Brunswick West - 0432492694 - December 2022
Dee - Hocking Ladies - January 2023
Saya - Ginza Club - January 2023
Vicki - 218 Johnston Street, Fitzroy - December 2022
Bianca - Collingwood Confidential - January 2023
Ayumi - 3/43 High Street, Preston - January 2023
Lina - Rainbow Dolls - January 2023
Rachel - Prahran - 0493060216 - January 2023
Paula - No 5 Marrickville - January 2023
Grace - Brighton - 0412373916 - January 2023
JinEr - Melbourne CBD - Line ID: SweetyMel6 - January 2023
Locanto user - shae29 - South Yarra - - January 2023
Amanda - Brunswick West - 0432492694 - January 2023
Jay - The Nightshade Establishment - December 2022
Laura - No 5 Marrickville - January 2023
Jenny - 1C Aisla Street, Box Hill South - January 2023
Mia Franco - Glebe - 0413360430 - January 2023
Emily - St Albans - January 2023
Rebecca - 83 Fletcher Street, Essendon - January 2023
Samantha - Werribee - 0475398498 - January 2023
Coco - Carnegie - 0449765197 - December 2023
Xixi - Melbourne CBD - xixi112 - December 2022
Hiramo - Melbourne CBD - Line ID: sweetymel6 - December 2022
Kara - Candy Club December 2022
Kara - Candy Club - January 2023
Angela - Scarlet Lady - January 2023
Yua - Box Hill - Line ID: bx345 - January 2023
Lisa - Oriental Angels - January 2023
Annie - Noble Park - 0423321286 - January 2023
Jojo - Pussycats Burwood - December 2022
Emily - California Club - January 2023
Chloe - Sunshine - 0431217610 - January 2023
Ashley - Blackburn South - December 2022
Jolin - 356 Springvale Road, Forest Hill - January 2023
Cassie - Parramatta - 0412272971 - January 2023
Cat - 734 Waverley Road, Malvern East - December 2022
Lisa - Oriental Angels - January 2023
Jennifer - No 5 Marrickville - December 2022
Veronica - Prahran - 0413309683 - January 2023
Tash - Glenroy - 0422493848 - January 2023
Ivy - Paradise Angels - January 2023
Jenny - 734 Waverley Road, Malvern East - December 2022
Lana - Melbourne CBD - 0403133670 - January 2023
Chiyo - Kyoto 206 - January 2023
Apple - My Alibi - January 2023
Vianne/Vivian - South Melbourne - November 2022
Kendra - The Nightshade Establishment - December 2022
Nana - 278 Club / Ginza Empire - December 2022
Rita - 276 Pennant Hills Road, Thornleigh - December 2022
Hina - Level 1, 276 Pitt Street, Sydney CBD - December 2022
Camilla - Box Hill South - November 2022
Ayumi - Preston - 0432 464 181 - January 2023
Emily - California Club - December 2022
Sarah - Reservoir - November 2022
Bella - 295 Waverley Road, Malvern East - January 2023
Destiny - The Number 1 - January 2023
Yaya - 734 Waverley Road, Malvern East - December 2022
Annie - Noble Park - 0423321286 - January 2023
Sofia - 417 Buckley Street, Essendon - December 2022
Sunny - Carlton North - 0466138827 - January 2023
Soo - Silk Lotus - December 2022
Selina - Mill Park - January 2023
Karen - Preston - January 2023
Yui - Thai Thai bar, Walking Street district, Selakam Rd, Hua Hin, Thailand - December 2022
Queenie Pearl - Melbourne CBD - 0478823886 - December 2022
Lisa - 85 Canterbury Road, Canterbury - January 2023
Emily - St Albans - December 2023
Linda - 47 Dinah Pde East Keilor - December 2022
Jessica - Broadmeadows - January 2023
Jenny - 5 Barnes Place, Werribee - January 2023
Monica - 723 Pascoe Vale Road, Glenroy - December 2022
Miki - Ginza Club - December 2022
Li Li - 220 Mitcham Road, Mitcham - December 2022
Nana - Melbourne CBD - December 2022
Mookie - Daisy Massage 2, Soi Saiyuan, Rawai, Phuket - January 2023
Molina - 159 Ryrie Street, Geelong - December 2022
Cindy - 111 High Street, Preston - January 2023
Hannah Cartwright - Sydney CBD - 0423678549 - December 2022
Lisa - Preston - Januaury 2023
KIRA - Platinum 175 - January 2023
Jennifer - Stones Corner - January 2023
Cici - Sunshine - January 2023
Yumi - Top 12 Rowville - December 2022
Joy - 541 Plenty Road, Preston - December 2022
Tracey - Preston - 0406177098 - December 2022
Ara - Pussy Galore - December 2022
Yaya - 101 Merchant Street, Docklands - December 2022
Cindy - Melbourne CBD - 0421271389 - January 2023
Mimi - Oriental Angels - January 2023
Nikki - Kew - November 2022
Hiromi - Melbourne CBD - 0432505532 - January 2023
June - Thermae Cafe, Sukhumvit, Bangkok - December 2022
Mi - 104/5 Đ. Bùi Viện, Phường Phạm Ngũ Lão, Quận 1, Thành phố Hồ Chí Minh, Vietnam - December 2022
Nadia - Melbourne CBD - January 2023
Summer - Octopuses - January 2023
Tina - Springwood - 0478628822 - December 2022
Miko - Scarlet Lady - December 2022
Ava Palms - Southbank - 0404289980 - December 2022
Lucky - Collingwood - January 2023
Alannah - Kew - December 2022
Viki - 9a 540 Little Collins Street, Melbourne CBD - December 2022
Emily Burton - Brisbane CBD - 0412909892 - December 2022
Lisa - 1144 North Road, Oakleigh South - December 2022
Ann - Surfers Paradise - December 2022
Rose - Greensborough - December 2022
Cindy - Candy Club - December 2022
Ana - Boronia - January 2023
Lola - Hot Gossip - January 2023
Ayumi - Preston - December 2022
Mira - Shop 9, 5-7 Chandler Road, Boronia - January 2023
Maggie - Bulleen - January 2023
Coco - Heathmont - December 2022
Cassie - Club Hallam - January 2023
Julie - 19 Melbourne Road, Drumcondra - January 2023
Mia - 1240 Burwood Highway, Upper Ferntree Gully - January 2023
Angie - 618 Glenferrie Road, Hawthorn - January 2023
Mina - Venus Sauna and Massage, Pathum Wan, Bangkok, Thailand - December 2022
Daisy - 297 Victoria Street, West Melbourne - December 2022
Annie - Shop 15, 1-3 Princess Street, St Albans - December 2022
Samantha - Southbank - 0424346834 - December 2022
Shelly - Ginza Club - December 2022
Apple - Octopuses - December 2022
Selena - Octopuses - December 2022
Champagne - Top 12 Rowville - December 2022
Gemma - 102 Foster Street, Dandenong - December 2022
Emily - 160 High Street, Kew - December 2023
Jasmine - Ormond - December 2022
Johanna - Chadstone - December 2022
Mimi - 2/218-224 Dorset Road, Boronia - December 2022
Yaya - 239a Stud Road, Wantirna South - January 2023
Joy - 123 High Street, Hastings - January 2023
Nyla - 278 Club / Ginza Empire - December 2022
Gemma - Richmond - 0472629373 - December 2023
Mimi - 2/66 Brice Avenue, Mooroolbark - January 2023
Ivy - South Melbourne - 0474128994 - November 2022
Sua - Sydney CBD - December 2022
Lily Levine - Geelong - 0413967225 - December 2022
Ginger - Bodyline, 10/13-21 Thomas Street, Yarraville - December 2022
77Bunny - Frankston - Locanto ID: 77Bunny - December 2022
Kayla - West Melbourne - 0411816789 - December 2022
Nana - Wantirna South - December 2022
Jaimee Bianca - St Kilda - 0449805982 - December 2022
Fleur - Platinum 175 - December 2022
Laura - 416 Bridge Road, Richmond - December 2023
Mira - 228 Nepean Highway, Edithvale - January 2023
Sugar - St Albans - December 2023
Kira - 11 Moore Street, Moonee Ponds - December 2022
Yuki - Royal Asian Brothel Rydalmere - December 2023
Yoyo - Greensborough - December 2022
Nani - Southbank - December 2022
Mina - 371 Burwood Highway, Burwood - January 2023
Kelly - 106 Railway Avenue, Ringwood East - January 2023
Effy - Moonee Ponds - December 2022
Julie - 120 St Kilda Road, St Kilda - December 2022
Jojo - Preston - December 2022
Wendy - Richmond - December 2022
Kitty - 734 Waverley Road, Malvern East - December 2022
Susan - Toorak - December 2022
Bri - Glen Iris - 0412931966 - December 2022
Paris Green - Melbourne CBD - 0434398041 - December 2022
Chloe - Reservoir - 0468373182 - December 2022
Yoyo - Malvern - December 2022
Belle.xx - Seeking Arrangement
Miho222 - Secret Benefits
SeductiveScarlett - Seeking Arrangement
hotlily - Seeking Arrangement
MUSTERIOUG - SugarDaddyMeet
elenaiconic - Seeking Arrangement
Sandybabe - Seeking Arrangement
InvestmentBaby - Seeking Arrangement
Myself2022 - Seeking Arrangement
Amber - Seeking Arrangement
Samantha - Southbank - 0424 346 834 - December 2022
Gemma - Richmond - 0472 629 373 - December 2023
Ivy - South Melbourne - 0474 128 994 - November 2022
Lily Levine - Geelong - 0413 967 225 - December 2022
Kayla - West Melbourne - 0411 816 789 - December 2022
Bri - Glen Iris - 0412 931 966 - December 2022
Paris Green - Melbourne CBD - 0434 398 041 - December 2022
Chloe - Reservoir - 0468 373 182 - December 2022
RachelZ - Seeking Arrangement
Tracey - Preston - 0406 177 098 - December 2022
Cindy - Melbourne CBD - 0421 271 389 - January 2023
Hiromi - Melbourne CBD - 0432 505 532 - January 2023
Tina - Springwood - 0478 628 822 - December 2022
Ava Palms - Southbank - 0404 289 980 - December 2022
Emily Burton - Brisbane CBD - 0412 909 892 - December 2022
Whorenextdoor - Seeking Arrangement
Mariah T - Seeking Arrangement
elariver - Seeking Arrangement
GreenVelvet - Seeking Arrangement
Gabbie01111 - Seeking Arrangement
AlexisLittle99 - Seeking Arrangement
CHARLIEROSELOVE - SugarDaddyMeet
Sugarbabyxx - Seeking Arrangement
Gwyntendo64 - Seeking Arrangement
Sana - Seeking Arrangement
fruitsandcoffee - Seeking Arrangement
KenzieGirl - Seeking Arrangement
JasmineW - Seeking Arrangement
Arianna - Seeking Arrangement
Tiffanymami - SugarDaddyMeet
ooonica - Seeking Arrangement
BiancaBloom - Secret Benefits
Mitsukari - Seeking Arrangement
ObscureSocialite - Seeking Arrangement
Shhhhh daddy - Seeking Arrangement
mischievousblonde - Seeking Arrangement
Penny - Seeking Arrangement
Queenmary - Seeking Arrangement
SavannahR0098 - Secret Benefits
Whorenextdoor - Seeking Arrangement
Mariah T - Seeking Arrangement
elariver - Seeking Arrangement
GreenVelvet - Seeking Arrangement
Gabbie01111 - Seeking Arrangement
AlexisLittle99 - Seeking Arrangement
CHARLIEROSELOVE - SugarDaddyMeet
Sugarbabyxx - Seeking Arrangement
Gwyntendo64 - Seeking Arrangement
Sana - Seeking Arrangement
Hannah Cartwright - Sydney CBD - 0423 678 549 - December 2022
Queenie Pearl - Melbourne CBD - 0478 823 886 - December 2022
Samantha - Werribee - 0475 398 498 - January 2023
Emi - Level 1, 276 Pitt Street, Sydney CBD - January 2023
Coco - Carnegie - 0449765197 - December 2023
Annie - Noble Park - 0423 321 286 - January 2023
Chloe - Sunshine - 0431 217 610 - January 2023
Cassie - Parramatta - 0412 272 971 - January 2023
Veronica - Prahran - 0413 309 683 - January 2023
Hikari - Sakura 57 - December 2022
Tash - Glenroy - 0422 493 848 - January 2023
SweetElegance - Seeking Arrangement
Monica573 - Seeking Arrangement
FineLover - Seeking Arrangement
Evie__xo - Seeking Arrangement
Tiffanymami - SugarDaddyMeet
ooonica - Seeking Arrangement
BiancaBloom - Secret Benefits
Mitsukari - Seeking Arrangement
ObscureSocialite - Seeking Arrangement
Shhhhh daddy - Seeking Arrangement
mischievousblonde - Seeking Arrangement
Penny - Seeking Arrangement
Queenmary - Seeking Arrangement
SavannahR0098 - Secret Benefits
Jessie Jess - Southbank - 0411 965 169 - January 2023
Amanda - Brunswick West - 0432 492 694 - December 2022
Rachel - Prahran - 0493 060 216 - January 2023
Grace - Brighton - 0412 373 916 - January 2023
Amanda - Brunswick West - 0432 492 694 - January 2023
Mia Franco - Glebe - 0413 360 430 - January 2023
Trustworthylily - Seeking Arrangement
Secret baby - Seeking Arrangement
FineLover - Seeking Arrangement
BraveBelle - Seeking Arrangement
Mod - Seeking Arrangement
Dutch-ess - Seeking Arrangement
KiwianaBaby - Seeking Arrangement
InnocentAsia - Seeking Arrangement
Monica573 - Seeking Arrangement
Niki V - Seeking Arrangement
Lila - Seeking Arrangement
Ruby - Seeking Arrangement
Leexoxo - Seeking Arrangement
AlluringLady - Seeking Arrangement
Elle - Seeking Arrangement
Nazli - Seeking Arrangement
KathM - Seeking Arrangement
Monica573 - Seeking Arrangement
ooonica - Seeking Arrangement
Maca - SugarDaddyMeet
barbiesworld - Seeking Arrangement
sexyaprilbby99 - Seeking Arrangement
Grace Anderson - St Kilda - 0401 989 913 - December 2022
Thalia - Wantirna - 0405 696 836 - January 2023
Belle Bentley - Haymarket - 0452 272 376 - December 2022
Nadia - Seeking Arrangement
LiveLaugh69 - Seeking Arrangement
Sandy_27 - Seeking Arrangement
Bonny - Seeking Arrangement
Wildkitty - Seeking Arrangement
This Moment and Now - Seeking Arrangement
Not_12_miss - Seeking Arrangement
Bunny Jane - Seeking Arrangement
Ruby - Civic - 0466 586 509 - December 2022
Anastasia - Melbourne CBD - 0431 999 262 - January 2023
Dolly - Eltham - 0412 121 847 - January 2023
Isabella Marikova - Melbourne CBD - 0422 676 656 - December 2022
Linda - Clayton - 0432 032 833 - January 2023
Nat - Melbourne CBD - 0476 266 051 - December 2022
Sandra - Taigum - 0415 301 149 - December 2022
Goddess Emily - Melbourne CBD - 0433 561 378 - January 2023
FoxyHaylz - Seeking Arrangement
Biancabloom - SugarDaddyMeet
petiteprincess - Seeking Arrangement
scarlettelya - Seeking Arrangement
Jasmine1234 - Seeking Arrangement
Cassie - Seeking Arrangement
JuicyJ - Seeking Arrangement
Your little devil - Seeking Arrangement
Lena - Seeking Arrangement
Summer - Seeking Arrangement
Missannamay - Seeking Arrangement
SassyKat - Seeking Arrangement
Misstee - Seeking Arrangement
Beccy Leigh - Seeking Arrangement
Ally11111 - Seeking Arrangement
MissB - SugarDaddyMeet
Chloe - Reservoir - 0468 373 182 - January 2023
Michiko - Zillmere - 0450 867 681 - October 2022
Cindy - Blackburn - 0431 769 066 - January 2023
Coco - Carnegie - 0449 765 197 - December 2022
LAN Zhou - SugarDaddyMeet
MysteriousGirl223 - Seeking Arrangement
Olive3326 - Seeking Arrangement
Liss3100 - Seeking Arrangement
Blanc - Seeking Arrangement
Lilyeve80 - Seeking Arrangement
Jess - Seeking Arrangement
cojemebaby - Seeking Arrangement
ceejayxx - Seeking Arrangement
Maya - Melbourne CBD - 0477 407 423 - January 2023
Lauren Emily - Doncaster - 0431 156 901 - December 2022
Yuri - Spring Hill - 0434 491 136 - January 2023
Nola Green - Fitzroy - 0433 923 131 - December 2022
Crystelle - Melbourne CBD - 0476 613 495 - December 2022
Belle King - Melbourne CBD - 0424 796 616 - November 2022
Sasa - South Yarra - 0421 709 171 - January 2023
Nicky - Broadbeach - 0434 057 539 - January 2023
Nisha - Melbourne CBD - 0481 285 746 - December 2022
bellabell - Seeking Arrangement
Gigi - SugarDaddyMeet
Olive - Seeking Arrangement
Ellen_ - Seeking Arrangement
VioletValentine - Seeking Arrangement
Sandra96 - Seeking Arrangement
AmberS - Seeking Arrangement
MJBerry - Seeking Arrangement
TiffanysGirl98 - Seeking Arrangement
Daniella - St Kilda - 0416 814 095 - December 2022
Saule - South Melbourne - 0493 066 352 - January 2023
Natalia Rose - St Kilda - 0499 897 378 - January 2023
Emma - Toowong - 0424 242 700 - January 2023
Jada - Seeking Arrangement
Russian Princess - Seeking Arrangement
Olivia - Seeking Arrangement
BabyLilac - Seeking Arrangement
Anna - Seeking Arrangement
Emmanuella - Seeking Arrangement
VelvetRose - Seeking Arrangement
Emily - Seeking Arrangement
Mai - Seeking Arrangement
Veronica - Prahran - 0413 309 683 - January 2023
Kylie honey - Darwin CBD - 0452 280 552 - December 2022
Hanah - Melbourne CBD - 0424 347 963 - November 2022
Candice - Mill Park - 0402 804 310 - December 2022
Elise - West Brunswick - 0413 496 760 - December 2022
Franka - Surrey Hills - 0433 522 286 - January 2023
Madison - Southbank - 0415 192 067 - December 2022
Paige - Melbourne CBD - 0433 561 378 - January 2023
Coco - Carnegie - 0449765197 - December 2022
Demi - Balaclava - 0420 450 064 - December 2022
AnastasiaAngel00 - Seeking Arrangement
Relaxed Redhead - Seeking Arrangement
Auri - Seeking Arrangement
AnaMelnick - Seeking Arrangement
LanaG - Seeking Arrangement
SabrinaDee - Seeking Arrangement
LatinBex - Seeking Arrangement
Crystelle Southbank ‭0476 613 495‬ December 2022
Thea - Collingwood - 0450 100 390 - December 2022
Lani Rei - Ipswich - 0400 789 012 - December 2022
Araya - Chadstone - 0499 250 041 - January 2023
Nisha - Melbourne CBD - 0481 285 746 - January 2023
Reigan Rous - Melbourne CBD - 0480 444 018 - January 2023
Katija Cortez - Sydney CBD - 0416 980 796 - December 2022
Vivan - South Melbourne - 0421 317 282 - January 2023
tiffgc - Seeking Arrangement
CuteMiss - Seeking Arrangement
Read my bio first - Seeking Arrangement
Kelsey - Seeking Arrangement
Fleur_543 - Seeking Arrangement
Seductress Bella - Seeking Arrangement
Blonde 606 - Secret Benefits
DesirableSiren - Seeking Arrangement
Gigi - Seeking Arrangement
DreamGirl - Seeking Arrangement
Kindbabe96 - Seeking Arrangement
Bbaby_28 - Seeking Arrangement
Spoiltcutie_ - Seeking Arrangement
Karla - Seeking Arrangement
Your Joy - Seeking Arrangement
gisella_876 - Secret Benefits
Penelope Marques - Melbourne CBD - 0426 130 954 - January 2023
Kayla - West Melbourne - 0411 816 789 - January 2023
Valentine Mae - Melbourne CBD - 0484 904 451 - January 2023
Veronica - Prahran - 0413 309 683 - January 2023
BrightLover - Seeking Arrangement
ROSIEMAE - SugarDaddyMeet
DAISYAPPLE - SugarDaddyMeet
Hannah - Parramatta - 0452 384 996 - December 2022
Clara - Southbank - 0493 334 722 - January 2023
Franka - Surrey Hills - 0447 438 059 - January 2023
Juna - Carina - 0402 642 606 - December 2022
Cindy - Melbourne CBD - 0401 554 185 - January 2023
Julia - Melbourne CBD - 0417 506 582 - December 2022
Olivia - Melbourne CBD - 0433 757 208 - January 2023
ajia_xx - Seeking Arrangement
InSearchofWonderland - Seeking Arrangement
Kat - Seeking Arrangement
Kat - Seeking Arrangement
petitebella - Seeking Arrangement
lishhvishh - Seeking Arrangement
Nova - SugarDaddyMeet
Kathryn96 - Seeking Arrangement
Mia - Seeking Arrangement
KATIE - SugarDaddyMeet
mermaid67 - Seeking Arrangement
KAASS - Seeking Arrangement
Daisy Apple - Seeking Arrangement
Krystalll1 - Seeking Arrangement
naughtygirl - Seeking Arrangement
Yourchillipeppers - Seeking Arrangement
Flora - SugarDaddyMeet
Pixiepuss - SugarDaddyMeet
Mila - Seeking Arrangement
cheekygirl - Seeking Arrangement
MissAudrey - Seeking Arrangement
Lonely4youonly - Seeking Arrangement
SydneyGirl - Seeking Arrangement
Yumikim2002 - Seeking Arrangement
Lucy - Seeking Arrangement
Jessy9669 - Seeking Arrangement
Bondibaby - Seeking Arrangement
Sprrkle - Seeking Arrangement
CutieEva - Seeking Arrangement
Brittney - Seeking Arrangement
Veronica - Seeking Arrangement
Emme - Seeking Arrangement
ClassyTemptress - Seeking Arrangement
MissMolly - Seeking Arrangement
Luciaxox - Seeking Arrangement
Mumabearboots - Seeking Arrangement
goddess666 - Seeking Arrangement
LilSkylah - Seeking Arrangement
Ava - Seeking Arrangement
SLEEPINGBEAUTY - SugarDaddyMeet
Triss - Seeking Arrangement
Alexis - Seeking Arrangement
Sasha - Seeking Arrangement
Bellla - Seeking Arrangement
Andie - Seeking Arrangement
Anna_94 - Seeking Arrangement
Lexi - Seeking Arrangement
Roxy - SugarDaddyMeet
vjade23 - Seeking Arrangement
funinthesunwithmia - Seeking Arrangement
FayeElle - Seeking Arrangement
Sweet_Honey - Seeking Arrangement
Millie - Seeking Arrangement
Cipuxz - Seeking Arrangement
sunsetprincess - Seeking Arrangement
Jasmine - Seeking Arrangement
FeistyGirl - Seeking Arrangement
BraveLover - Seeking Arrangement
shyh - Seeking Arrangement
AdorableDiva - Seeking Arrangement
Jeulily - SugarDaddyMeet
Nicole - SugarDaddyMeet
BABYXCHARLOTTE - SugarDaddyMeet
BlueBedroomEyes - Seeking Arrangement
Alyshaxx - Seeking Arrangement
DiscreetBB - Seeking Arrangement
Trish_av - Seeking Arrangement
Badass_Sweetie - Seeking Arrangement
Kitty - Seeking Arrangement
ClassyHottie - Seeking Arrangement
Jess - SugarDaddyMeet
20ndPolish - Seeking Arrangement
Maddison - Seeking Arrangement
Summer - Seeking Arrangement
bianca - Seeking Arrangement
Iriana - Seeking Arrangement
sugarbabyelite - Seeking Arrangement
Sydgirl98 - Seeking Arrangement
LunarDisco - Seeking Arrangement
Scarlett - Seeking Arrangement
Kitty - Seeking Arrangement
Littleprincesses - Seeking Arrangement
Petite Lola - Seeking Arrangement
MSSHAWTY - SugarDaddyMeet
Kat - SugarDaddyMeet
WiseGirl - Seeking Arrangement
Violet - Seeking Arrangement
MissNikkiX - Seeking Arrangement
NotSkinny_ - Seeking Arrangement
Whitesugarbunny - Seeking Arrangement
LatinBex - Seeking Arrangement
LingLing - Seeking Arrangement
Tria - Seeking Arrangement
pruepasslow - Seeking Arrangement
Laurenxo - Seeking Arrangement
Katie_100 - Seeking Arrangement
Z - Seeking Arrangement
Crustygal - SugarDaddyMeet
Yourbabygirl - Seeking Arrangement
asianshawtyoxo - Seeking Arrangement
Brenda - Seeking Arrangement
Snixxy - SugarDaddyMeet
PHOEBEHOOKER - SugarDaddyMeet
BABYGIRL1111 - SugarDaddyMeet
Viv - SugarDaddyMeet
Millan - Seeking Arrangement
Sarahsassygirl - Seeking Arrangement
LadyD - Seeking Arrangement
Graceful Indulgence - Seeking Arrangement
olc123 - Seeking Arrangement
MissMxx - Seeking Arrangement
Chloo966 - Seeking Arrangement
Auri - Seeking Arrangement
Jada - Seeking Arrangement
bella_ciaoxxx - Seeking Arrangement
Sugar and spice - Seeking Arrangement
Blondebella - Seeking Arrangement
Serenity - Seeking Arrangement
Summer fling - Seeking Arrangement
Rosemay - Seeking Arrangement
KindBabe - Seeking Arrangement
CuteMiss - Seeking Arrangement
EnchantingCutie - Seeking Arrangement
Caecilia - Seeking Arrangement
Spicyt - Seeking Arrangement
Scarlettexoxo - Seeking Arrangement
ravenbaxter - Seeking Arrangement
Ira - SugarDaddyMeet
livv - SugarDaddyMeet
PINK1839 - SugarDaddyMeet
imbellagirl - SugarDaddyMeet
brownsugar121 - SugarDaddyMeet
Kristina22 - Seeking Arrangement
Curvyblonde - Seeking Arrangement
BrightLover - Seeking Arrangement
ROSIEMAE - SugarDaddyMeet
DAISYAPPLE - SugarDaddyMeet
tiffgc - Seeking Arrangement
CuteMiss - Seeking Arrangement
Read my bio first - Seeking Arrangement
Kelsey - Seeking Arrangement
Fleur_543 - Seeking Arrangement
Seductress Bella - Seeking Arrangement
Blonde 606 - Secret Benefits
DesirableSiren - Seeking Arrangement
Gigi - Seeking Arrangement
DreamGirl - Seeking Arrangement
Kindbabe96 - Seeking Arrangement
Bbaby_28 - Seeking Arrangement
Spoiltcutie_ - Seeking Arrangement
Karla - Seeking Arrangement
Your Joy - Seeking Arrangement
gisella_876 - Secret Benefits
AnastasiaAngel00 - Seeking Arrangement
Relaxed Redhead - Seeking Arrangement
AnaMelnick - Seeking Arrangement
LanaG - Seeking Arrangement
SabrinaDee - Seeking Arrangement
LatinBex - Seeking Arrangement
Russian Princess - Seeking Arrangement
Olivia - Seeking Arrangement
BabyLilac - Seeking Arrangement
Anna - Seeking Arrangement
Emmanuella - Seeking Arrangement
VelvetRose - Seeking Arrangement
Emily - Seeking Arrangement
Mai - Seeking Arrangement
bellabell - Seeking Arrangement
Gigi - SugarDaddyMeet
Olive - Seeking Arrangement
Ellen_ - Seeking Arrangement
VioletValentine - Seeking Arrangement
Sandra96 - Seeking Arrangement
AmberS - Seeking Arrangement
MJBerry - Seeking Arrangement
TiffanysGirl98 - Seeking Arrangement
MysteriousGirl223 - Seeking Arrangement
Olive3326 - Seeking Arrangement
Liss3100 - Seeking Arrangement
Blanc - Seeking Arrangement
Lilyeve80 - Seeking Arrangement
Jess - Seeking Arrangement
cojemebaby - Seeking Arrangement
ceejayxx - Seeking Arrangement
FoxyHaylz - Seeking Arrangement
Biancabloom - SugarDaddyMeet
petiteprincess - Seeking Arrangement
scarlettelya - Seeking Arrangement
Jasmine1234 - Seeking Arrangement
Cassie - Seeking Arrangement
JuicyJ - Seeking Arrangement
Your little devil - Seeking Arrangement
Lena - Seeking Arrangement
Summer - Seeking Arrangement
Missannamay - Seeking Arrangement
SassyKat - Seeking Arrangement
Nazli - Seeking Arrangement
InkedMia - Seeking Arrangement
Misstee - Seeking Arrangement
Beccy Leigh - Seeking Arrangement
LovingElena - Seeking Arrangement
Ally11111 - Seeking Arrangement
MissB - SugarDaddyMeet
Nadia - Seeking Arrangement
LiveLaugh69 - Seeking Arrangement
Sandy_27 - Seeking Arrangement
Bonny - Seeking Arrangement
This Moment and Now - Seeking Arrangement
Wildkitty - Seeking Arrangement
Not_12_miss - Seeking Arrangement
Bunny Jane - Seeking Arrangement
Trustworthylily - Seeking Arrangement
Secret baby - Seeking Arrangement
BraveBelle - Seeking Arrangement
Mod - Seeking Arrangement
Dutch-ess - Seeking Arrangement
Piper - Seeking Arrangement
KiwianaBaby - Seeking Arrangement
InnocentAsia - Seeking Arrangement
Niki V - Seeking Arrangement
Lila - Seeking Arrangement
Ruby - Seeking Arrangement
Leexoxo - Seeking Arrangement
Anni - Seeking Arrangement
AlluringLady - Seeking Arrangement
Elle - Seeking Arrangement
KathM - Seeking Arrangement
ooonica - Seeking Arrangement
Maca - SugarDaddyMeet
barbiesworld - Seeking Arrangement
SexyAprilbby99 - Seeking Arrangement
SweetElegance - Seeking Arrangement
Minxey - Seeking Arrangement
Sandra baby - Seeking Arrangement
Sonnyysonnyy - Seeking Arrangement
Minxey - Seeking Arrangement
Laura_132 - Seeking Arrangement
BB - Seeking Arrangement
Monica573 - Seeking Arrangement
FineLover - Seeking Arrangement
Amber rose - Seeking Arrangement
Evie__xo - Seeking Arrangement
Tiffanymami - SugarDaddyMeet
BiancaBloom - Secret Benefits
Mitsukari - Seeking Arrangement
ObscureSocialite - Seeking Arrangement
Shhhhh daddy - Seeking Arrangement
mischievousblonde - Seeking Arrangement
Penny - Seeking Arrangement
Queenmary - Seeking Arrangement
SavannahR0098 - Secret Benefits
Whorenextdoor - Seeking Arrangement
Mariah T - Seeking Arrangement
Ela - Seeking Arrangement
GreenVelvet - Seeking Arrangement
Gabbie01111 - Seeking Arrangement
AlexisLittle99 - Seeking Arrangement
CHARLIEROSELOVE - SugarDaddyMeet
LAN Zhou - SugarDaddyMeet
Sugarbabyxx - Seeking Arrangement
Gwyntendo64 - Seeking Arrangement
Sana - Seeking Arrangement
Cherrylatte - Seeking Arrangement
KenzieGirl - Seeking Arrangement
JasmineW - Seeking Arrangement
Arianna - Seeking Arrangement
Erika - Spring Hill - 0478 769 470 - January 2023
Ira - SugarDaddyMeet
livv - SugarDaddyMeet
PINK1839 - SugarDaddyMeet
imbellagirl - SugarDaddyMeet
brownsugar121 - SugarDaddyMeet
Kristina22 - Seeking Arrangement
Curvyblonde - Seeking Arrangement
BrightLover - Seeking Arrangement
ROSIEMAE - SugarDaddyMeet
DAISYAPPLE - SugarDaddyMeet
Kindah - viewbank - 0499 241 330 - November 2022
Mia - Melbourne CBD - 0484 958 537 - December 2022
Yoon Ah Hwang - Melbourne CBD - 0411 082 924 - November 2022
Queenie Queen - Melbourne CBD - 0450 827 077 - January 2023
Annie - Noble Park - 0423 321 286 - January 2023
Raya - Drumcondra - 0434 370 071 - January 2023
Natalia Zetkin - Brisbane CBD - 0455 102 481 - December 2022
Rosemay - Seeking Arrangement
KindBabe - Seeking Arrangement
CuteMiss - Seeking Arrangement
EnchantingCutie - Seeking Arrangement
Caecilia - Seeking Arrangement
Spicyt - Seeking Arrangement
Scarlettexoxo - Seeking Arrangement
ravenbaxter - Seeking Arrangement
Olivia York - Sydney CBD - 0451 031 485 - December 2023
Alice Young - Melbourne CBD - 0433 568 184 - January 2023
Tasha Love - Lilydale - 0492 936 006 - January 2023
Isla - Melbourne CBD - 0483 842 715 - December 2022
Olivia - Melbourne CBD - 0433 757 208 - December 2022
Saule - South Melbourne - 0493 066 352 - January 2023
Paige - Melbourne CBD - 0448 513 872 - January 2023
Sarahsassygirl - Seeking Arrangement
LadyD - Seeking Arrangement
Graceful Indulgence - Seeking Arrangement
olc123 - Seeking Arrangement
MissMxx - Seeking Arrangement
Chloo966 - Seeking Arrangement
bella_ciaoxxx - Seeking Arrangement
Sugar and spice - Seeking Arrangement
Blondebella - Seeking Arrangement
Summer fling - Seeking Arrangement
Laurenxo - Seeking Arrangement
Katie_100 - Seeking Arrangement
Z - Seeking Arrangement
Crustygal - SugarDaddyMeet
Yourbabygirl - Seeking Arrangement
asianshawtyoxo - Seeking Arrangement
Brenda - Seeking Arrangement
Snixxy - SugarDaddyMeet
BABYGIRL1111 - SugarDaddyMeet
Viv - SugarDaddyMeet
Millan - Seeking Arrangement
Sarahsassygirl - Seeking Arrangement
Zena - Parramatta - 0431 060 540 - December 2022
Emma - Toowong - 0424 242 700 - January 2023
Jessica - Prahran - 0493 060 216 - November 2022
Gemma Rossi - Sydney CBD - 0475 758 325 - January 2023
Savannah Del Mar - Glen Waverley - 0411 785 869 - January 2023
Melisa Diaz - Glen Waverley - 0478 021 780 - January 2023
Adeline - St Kilda - 0498 976 010 - January 2023
Anna - Burwood East - 0421 739 216 - January 2023
Demi Diamond - Melbourne CBD - 0493 458 693 - January 2023
Kayla - West Melbourne - 0411 816 789 - January 2023
Annika Lane - Melbourne CBD - 0420 255 310 - November 2022
Malela Candela - Melbourne CBD - 0422 173 099 - January 2023
Emma - Melbourne CBD - 0478 046 492 - December 2022
Ivy - Box Hill - 0469 825 611 - January 2022
Littleprincesses - Seeking Arrangement
Petite Lola - Seeking Arrangement
MSSHAWTY - SugarDaddyMeet
Summer - Seeking Arrangement
Kat - SugarDaddyMeet
WiseGirl - Seeking Arrangement
Violet - Seeking Arrangement
MissNikkiX - Seeking Arrangement
NotSkinny_ - Seeking Arrangement
Whitesugarbunny - Seeking Arrangement
LatinBex - Seeking Arrangement
LingLing - Seeking Arrangement
Tria - Seeking Arrangement
pruepasslow - Seeking Arrangement
Laurenxo - Seeking Arrangement
Katie_100 - Seeking Arrangement
Z - Seeking Arrangement
Crustygal - SugarDaddyMeet
Yourbabygirl - Seeking Arrangement
asianshawtyoxo - Seeking Arrangement
Brenda - Seeking Arrangement
Snixxy - SugarDaddyMeet
BABYGIRL1111 - SugarDaddyMeet
Viv - SugarDaddyMeet
Millan - Seeking Arrangement
Shandy - Geelong - 0435 931 534 - January 2023
Angela Baby - Mascot - 0435 734 189 - January 2023
Myia - South Melbourne - 0452 450 955 - January 2023
bianca - Seeking Arrangement
sugarbabyelite - Seeking Arrangement
Sydgirl98 - Seeking Arrangement
LunarDisco - Seeking Arrangement
Scarlett - Seeking Arrangement
Kitty - Seeking Arrangement
Trish_av - Seeking Arrangement
Badass_Sweetie - Seeking Arrangement
Kitty - Seeking Arrangement
ClassyHottie - Seeking Arrangement
Jess - SugarDaddyMeet
20ndPolish - Seeking Arrangement
Maddison - Seeking Arrangement
Summer - Seeking Arrangement
Gypsy - Canberra - 0412 290 844 - January 2023
Monica - Ringwood - 0420 684 371 - January 2023
Dolly - eltham - 0412 121 847 - January 2023
Natalie - Oakleigh - 0423 002 922 - January 2023
AdorableDiva - Seeking Arrangement
Jeulily - SugarDaddyMeet
Nicole - SugarDaddyMeet
BABYXCHARLOTTE - SugarDaddyMeet
BlueBedroomEyes - Seeking Arrangement
Alyshaxx - Seeking Arrangement
DiscreetBB - Seeking Arrangement
Trish_av - Seeking Arrangement
Badass_Sweetie - Seeking Arrangement
Kitty - Seeking Arrangement
ClassyHottie - Seeking Arrangement
Jess - SugarDaddyMeet
20ndPolish - Seeking Arrangement
Maddison - Seeking Arrangement
Jenny - 734 Waverley Road, Malvern East - January 2023
Holiday - Southbank - 0478 615 301 - January 2023
Paula Romanov - Melbourne CBD - 0475 285 857 - January 2023
Annika Lane - Melbourne CBD - 0420 255 310 - December 2022
Rachael - Prahran - 0493 060 216 - January 2023
Cindy - Clayton - 0416 550 479 - January 2023
Hot Aussie Milf - Acacia Ridge - 0449 662 759 - January 2023
Michelle Ryder - Melbourne CBD - 0401 787 572 - December 2022
Lexi - Seeking Arrangement
Roxy - SugarDaddyMeet
vjade23 - Seeking Arrangement
funinthesunwithmia - Seeking Arrangement
FayeElle - Seeking Arrangement
Sweet_Honey - Seeking Arrangement
Millie - Seeking Arrangement
Cipuxz - Seeking Arrangement
sunsetprincess - Seeking Arrangement
Jasmine - Seeking Arrangement
FeistyGirl - Seeking Arrangement
BraveLover - Seeking Arrangement
shyh - Seeking Arrangement
Maisie - Collingwood - 0475 274 563 - December 2022
Selena Lam - Canberra - 0477 575 085 - January 2023
Coco - Carnegie - 0449 765 197 - January 2023
Olivia - Melbourne CBD - 0433 757 208 - January 2023
CutieEva - Seeking Arrangement
Brittney - Seeking Arrangement
Veronica - Seeking Arrangement
Emme - Seeking Arrangement
ClassyTemptress - Seeking Arrangement
MissMolly - Seeking Arrangement
Luciaxox - Seeking Arrangement
Mumabearboots - Seeking Arrangement
goddess666 - Seeking Arrangement
LilSkylah - Seeking Arrangement
Ava - Seeking Arrangement
SLEEPINGBEAUTY - SugarDaddyMeet
Triss - Seeking Arrangement
Alexis - Seeking Arrangement
Sasha - Seeking Arrangement
Bellla - Seeking Arrangement
Andie - Seeking Arrangement
Anna_94 - Seeking Arrangement
Brenda Carrara - Brisbane CBD - 0467 345 825 - December 2022
Cc Sinclair - Potts Point - 0434 094 830 - January 2023
Elise - West Brunswick - 0413 496 760 - January 2023
LeeJin - Carlton - 0411 096 637 - December 2022
Franka - Kew - 0433 522 286 - January 2023
Torixxx - Castle Hill - 0467 749 932 - January 2023
Mila - Seeking Arrangement
cheekygirl - Seeking Arrangement
MissAudrey - Seeking Arrangement
Lonely4youonly - Seeking Arrangement
SydneyGirl - Seeking Arrangement
Yumikim2002 - Seeking Arrangement
Lucy - Seeking Arrangement
Jessy9669 - Seeking Arrangement
Rachael - Prahran - 0493 060 216 - January 2023
Kaass - Seeking Arrangement
naughtygirl - Seeking Arrangement
Yourchillipeppers - Seeking Arrangement
Flora - SugarDaddyMeet
Pixiepuss - SugarDaddyMeet
Nittha - Parramatta - 0476 471 004 - January 2023
Nicky - Broadbeach - 0434 057 539 - January 2023
Lina - Ringwood - 0413 257 328 - January 2023
Chloe - Lawnton - 0451 826 443 - January 2023
Alina Monet - Docklands - 0491 340 284 - December 2022
Cellina - Melbourne CBD - 0410 004 042 - January 2023
Charlie Rose - Melbourne CBD - 0468 326 523 - January 2023
ajia_xx - Seeking Arrangement
InSearchofWonderland - Seeking Arrangement
Kat - Seeking Arrangement
Kat - Seeking Arrangement
petitebella - Seeking Arrangement
lishhvishh - Seeking Arrangement
Nova - SugarDaddyMeet
Kathryn96 - Seeking Arrangement
Mia - Seeking Arrangement
KATIE - SugarDaddyMeet
mermaid67 - Seeking Arrangement
KAASS - Seeking Arrangement
Daisy Apple - Seeking Arrangement
Krystalll1 - Seeking Arrangement
naughtygirl - Seeking Arrangement
Yourchillipeppers - Seeking Arrangement
Flora - SugarDaddyMeet
Pixiepuss - SugarDaddyMeet
Luscious - Bentleigh East - 0431 005 519 - December 2022
Natalie - Malvern - 0458 871 516 - January 2023
Gail - Clayton - 0478 701 639 - January 2023
Nicki - South Yarra - 0414 233 819 - January 2023
NotSoAverageJo - Seeking Arrangement
Sassy - Seeking Arrangement
Linamaree26 - Seeking Arrangement
Drippinhoney - SugarDaddyMeet
MissPeach - Seeking Arrangement
InnocentCharmer - Seeking Arrangement
LOVEFROMSAM - SugarDaddyMeet
InSearchofWonderland - Seeking Arrangement
Aspen James - West Melbourne - 0402 946 369 - January 2023
Nisha - Melbourne CBD - 0481 285 746 - January 2023
Sheren - Rainbow Dolls - January 2023
Melissa Prado - Docklands - 0455 583 538 - January 2023
Lolitadynamite - Brunswick - 0413 496 760 - January 2023
Holiday - Southbank - 0478 615 301 - January 2023
JJ - Seeking Arrangement
SHIRI - Seeking Arrangement
Cuteandclassy - Seeking Arrangement
Helen - Seeking Arrangement
Karia - Seeking Arrangement
Animal Whisperer - Seeking Arrangement
Brightgirl - Seeking Arrangement
BABYXO - SugarDaddyMeet
Dotty - Coburg North - 0431 537 530 - January 2023
Zoe - Hopper crossing - 0406 358 029 - January 2022
Jenna - Southbank - 0416 958 395 - January 2023
Lily - Caulfield North - 0421 355 718 - January 2023
Saule - South Melbourne - 0493 066 352 - January 2023
BlurryImage - Seeking Arrangement
Lola - Seeking Arrangement
Bella - Seeking Arrangement
Amber - Seeking Arrangement
Littlelatinaprincess - Seeking Arrangement
Betty Boop - Seeking Arrangement
Mimi - Seeking Arrangement
Babyrynn - Seeking Arrangement
CuteAngel - Seeking Arrangement
B4ddielex - Seeking Arrangement
TokyoAndTiffany - Seeking Arrangement
Sarah - Seeking Arrangement
TemptingSiren - Seeking Arrangement
Tiffany - Seeking Arrangement
Ms Hunt - Seeking Arrangement
ChicaBonita - Seeking Arrangement
MysteriousMizz - Seeking Arrangement
SA-AOK - Seeking Arrangement
FoxyCharmer - Seeking Arrangement
Last edited: