Australia's sex worker review forum
Moderator
TNT Alpha Member
$$contributor$$
Library Card
SB Library Card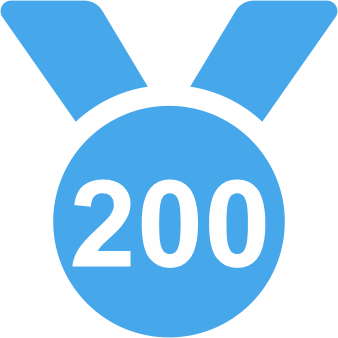 G'day punters.
A record breaking month for TNT for the month of January 2020, with 615
Stop punting in the dark. Take your first step today, get yourself registered it's easy and free.
If you have seen a sex worker, get with like minded guys, post your review and read other reviews.
This forum has no ads at all, all free to join, no waiting periods to access reviews so get on board.
Some of our reviews for January 2020 posted inside the forum include the following listed below. There is well over 300 reviews that have been posted but not listed below that are in our Melbourne Verified forums, Sugarbabe Verified forums, Sydney Verified forums, and Bareback forums.
Monthly Stats
Here is some numbers for you guys for the month of January 2020.
=========================================
93 Melbourne Massage reviews plus 192 in RnT Verified forum (not listed below) for a total of 285.
73 Melbourne Private Escort reviews.
80 Melbourne brothel reviews plus 44 in the TNT Verified Plus forum (not listed below).
23 Melbourne WeChat reviews.
21 Sugarbabe Verified reviews.
2 Unposted entry reviews.
507 Total Melbourne Reviews.
Throw in Reports on the new Sugarbabe Verified forum, Sydney Verified forums, Interstate and International Ladies, Travel Blogs, plus reports in our specialised Bareback Full Service forum, and we are kicking over
615
reviews for the month of January.
Some of our reviews for January 2020 include the following:
Coco - Moonee Ponds - December 2019
Ellie - Melbourne CBD - January 2020
Fifi - Richmond - January 2020
Ocean - Collingwood - 0490247444 - December 2019
Cici - Sunshine - January 2020
Andrea - Canterbury - January 2020
Jennifer - Truganina - 0481722210 - December 2019
Vicky - Melbourne CBD - January 2020
Juhi She - Southbank - 0433739063 - January 2020
Selina - Moonee Ponds - 0457751776 - December 2019
Anya - Melbourne CBD - 0412893681 - January 2020
Makiyo - Melbourne CBD - 0480048834 - January 2020
Summer - Geelong West - January 2020
Sarah - Noble Park - January 2020
Coco - Melbourne CBD - December 2019
Emma Kim - Melbourne CBD - 0421378205 - January 2020
Mila - Richmond - December 2019
Lana - Richmond - Janurary 2020
Kat - Mitcham - January 2020
Yumi - Melbourne CBD - December 2019
Vanessa - Melbourne CBD - 0413820659 - January 2020
Priyanka - South Melbourne - January 2020
Mishy - Malvern - May 2019
Indiana - Club Hallam - January 2020
Lucy - Camberwell - 0420450064 - October 2019
Linna - Balwyn North - December 2019
Candy - South Melbourne - January 2020
Ivy (?) - Cranbourne - January 2020
Amy - Newcomb - January 2020
Ying - Malvern East - January 2020
Sue - St Kilda - 0405894712 - January 2020
Hitomi - Hawthorn East - January 2020
Elly - Melbourne CBD - January 2020
Kelly - Essendon - October 2019
Mila - Richmond - January 2020
Summer - Box Hill South - January 2020
Anya - Melbourne CBD - 0412893681 - January 2020
An - Blackburn - January 2020
Lili - Tottenham - December 2019
Summer - Melbourne CBD - January 2020
Mana - West Melbourne - December 2019
Vicky - Melbourne CBD - January 2020
Lily - Footscray - January 2020
ViVi - Hawthorn - January 2020
Coco - Moonee Ponds - November 2019
Lucy - Moonee Ponds - January 2020
Angela - Malvern - January 2020
Nat - Bundoora - January 2020
Yuki - Melbourne CBD - December 2019
Sasha - Box Hill - January 2020
Pim - Abbotsford - January 2020
Cindy - Melbourne CBD - January 2020
Amy - Fitzroy - December 2019
Anna - West Melbourne - January 2020
Anna - Prahran - 0404166705 - January 2020
Lily - Box Hill South - January 2020
Linda - Carlton - January 2020
Issy - Essendon - January 2020
Sherry - Kealba - January 2020
Katy - Wantirna South - December 2019
Lucy - Frankston - December 2019
Nila/Nella - Clayton - January 2020
Vivi - Bundoora - 0413030798 - January 2020
Sarah - Boronia - January 2020
Rachel - Docklands - 0402333413 - January 2020
Unknown - Ravenhall - December 2019
Ivy - Melbourne CBD - 0411821843 - October 2019
Jeni - Point Cook - 0451939668 - November 2019
Lucy - Oakleigh - December 2019
Sarah - Glen Iris - January 2020
Ruby - Camberwell - December 2019
Sarah - Dandenong North - December 2019
Unknown - Abbotsford - January 2020
Veronica - Prahran - 0413309683 - December 2019
Sarah - Pakenham - January 2020
Jenny - Reservoir - 0432260299 - January 2020
Lily - Richmond - December 2019
Cindy - St Albans - December 2019
Alice - Melbourne CBD - January 2020
Emily - Hawthorn East - 0450128762 - December 2019 - RED CARD
Em - Heidelberg - 0452147727 - November 2019
Tiffany - Box Hill South - January 2020
Sue - Clayton South - January 2020
Unknown - Croydon - October 2019
Jessica - Coburg - January 2020
Sophie - Boronia - January 2020
Tina - Ripponlea - 0476869305 - December 2019
Sian - Northcote - December 2019
Poppy - Melbourne - 0402303594 - January 2020
Mia - Balwyn North - 0498551733 - January 2020
Lily - Footscray - January 2020
Selina - Moonee Ponds - January 2020
Kitty - Wantirna - 0432201809 - January 2020
Angela - Heidelberg Angel - January 2020
Jessica - Club 8 - January 2020
Sienna - Westminster Secrets - January 2020
Barbie - Cherry Tree Garden - December 2019
Tammy - Octopuses - January 2020
Anisha - 26 Hocking Babes - January 2020
Shelia - Maison D'Amour - January 2020
Jot - Club Keys - January 2020
Monica - Silk Lotus - January 2020
Cydia - Candy Club - January 2020
Aria - Studio 54 - January 2020
Jessica - Cherry Blossoms - January 2020
Grace - Heaven Rose aka Moon Club - January 2020
Sophia - Southern Comfort - January 2019
Kiki - Oriental Orchids - January 2020
Suzy - Melbourne Colosseum - January 2020
Anita - Masquerades - January 2020 - RED CARD
Susan - Pussycats - January 2020
Alice - Melbourne Colosseum - January 2020 - RED CARD
Jennifer - Rainbow Dolls - December 2019
Judy - Scarlet Lady - January 2020
Angela - Club 122 - January 2020
Kiara - The Boardroom - December 2019 - RED CARD
Apple - Romantics - January 2020
Danni - Studio 54 - January 2020
Angela - Top 12 Rowville - January 2020
Ivy - Club 8 - January 2020
Nadia - The Boardroom - November 2019
Adriana - Studio 54 - January 2020
Be - Heidelberg Angel - December 2019
Emily - Club 8 - January 2020
Mii - Oriental Orchids - January 2020
Harper - Venus Babes - January 2020
Kelly - Redlight Relaxation - January 2020
Kim - Studio 466 - December 2019
Sakura - Club No 9 - January 2020
Lulu - Bayside Angels - January 2020
Jennifer - Moon Club - January 2020
Bambi - Westminster Secrets - January 2020
Steffy - The Boardroom - December 2019
Holly - Club Hallam -December 2019
Anna - Maison D'Amour - January 2020
Zena - Westminster Secrets - January 2020
Crystal - Pussy Galore - January 2020 - RED CARD
Macey - Westminster Secrets - December 2019
Gina - Phoenix Relaxation - January 2020 -RED CARD
Wendy - Oriental Angels - January 2020
Cici - Hot Gossip - January 2020
Sarah - The Boardroom - December 2019
Jessica - Club 8 - January 2020
Ivy - The Boardroom - January 2020
June - Westside X - January 2020
Beck - Club No 9 - December 2019
Sheila - Maison D'Amour - January 2020
Nana - Rainbow Dolls - January 2020
Sophie - California Club - June 2019
Harper - The Boardroom - January 2020
YoYo - Oriental Orchids - January 2020
Lana - California Club - January 2020
Ally - Boardroom - January 2020
Candy - Club 741 - December 2019
Laila - Moon Club - January 2020
Lexi - Westminster Secrets - December 2019
Adele - Le Boudoir - January 2020
Hana - Rainbow Dolls - January 2020
Yen - Rainbow Dolls - January 2020
Valeria - Collingwood Confidential - January 2020
Charlotte - California Club - December 2019
Bonnie - Butterflys of Blackburn - January 2020
Rebecca - Octopuses - January 2020
Candy - Octopuses - December 2019
Elsa - Oriental Angels - January 2020
Paris - Scarlet Lady - January 2020
Jess - Flame Angels - December 2019
Taylor - The Boardroom - January 2020
Velvet - Club Pleasure - January 2020
Chico - Oriental Orchids - December 2019
Natasha - Top Of The Town - November 2019
Miko/Mika - Silk Lotus - November 2019
Ruby - Club Hallam - January 2020
Lexi Lovelace - St Kilda - 0423066653 - January 2020
Kayo - Melbourne CBD- 0439434204 - December 2019
Paris Green - Southbank- 0434398041 - December 2019
Moe - Melbourne CBD - 0479158120 - January 2020
Sarah Jane - St Kilda - 0478065732 - January 2020
Natalie - Melbourne CBD - 0413976944 - January 2020
Miko - Melbourne CBD - 0410812980 - January 2020
Kayo - Melbourne CBD - 0439434204 - December 2019
Kiki - Box Hill - 0416428898 - January 2020
Sola - Melbourne CBD - 0481813353 - December 2019
Moe - Melbourne CBD - 0479158120 - January 2020
Little Miss Bbw - Albanvale - 0412114526 - December 2019
Kate - Werribee - 0499784471 - December 2019
Elisa - Melbourne CBD - 0448688326 - January 2020
Yoyo - Melbourne CBD - 0478700903 - January 2020
Luna / Selena - Melbourne CBD - 0434105840 - January 2020
Loara - Melbourne CBD - 0410812980 - December 2019
Coco - Preston - 0424652387 - January 2020
Ruby - Geelong - 0457145849 - January 2020
Mina - Melbourne CBD - 0458732249 - August 2019
Maya Dovn - Melbourne CBD - 0422667221 - October 2019
Lara - Burwood - 0422017650 - January 2020
Megs - Point Cook - Locanto user: Aussiebitch - January 2020
Yoyo - Melbourne CBD - 0426786155 - August 2019
Anna - Box Hill - 0434632263 - January 2020
Lina - Melbourne CBD - 0466912617- January 2020
Jayde - Werribee - Locanto ID: JaydeEeEe26 - January 2020
Tatiana - Carnegie - 0402240008 - January 2020
Juhi She - Southbank - 0426621553 - January 2020
Lucy - Melbourne CBD - 0466431770 - December 2019
Michelle Ryder and Katy - Melbourne CBD - January 2020
Emmeline Hart - Melbourne CBD - 0422200878 - January 2020
Violet - Melbourne CBD - 0412598721 - January 2020
Mlash - Essendon - 0481950870 - January 2020
Seven - Box Hill - 0477794048 - December 2019
Dylan Fiera - Melbourne CBD - 0451824187 - January 2020
Coco - Melbourne CBD - Butterfly, 0413976944 - January 2020
Miya - Melbourne CBD - 0403275964 - December 2019
Isabella Sienna - Melbourne CBD - 0476938225 - December 2019
Sassa - Melbourne CBD - 0467446645 - January 2020
Jules - Geelong - 0484898737 - December 2019
Sophie Grant - Croydon - 0401377331 - January 2020
Lillian - Melbourne CBD - 0424499389 - January 2020
Tiffany - Melbourne CBD - 0478775290 - January 2020
Ally - Melbourne CBD - 0416513514 - January 2020
Jess - Doncaster - 0421258666 - January 2020
Emely - Melbourne CBD - 0487348131 - January 2020
Loara - Melbourne CBD - 0410812980 - January 2020
Carrie - Melbourne CBD - 0422292636 - January 2020
Lucy - Melbourne CBD - 0466431770 - January 2020
Bella - Melbourne CBD - 0434126183 - December 2019
Maya Dovn/Tina Maya - Melbourne CBD - 0422667221 - January 2020
Suji - Melbourne CBD - 0449836217 - January 2020 - RED CARD
Paris - Melbourne CBD - 0432628520 - January 2020
YoYo - Melbourne CBD - 0426786155 - December 2019
Kissmyass15 - Geelong - 0490212198 - January 2020
Ally - Melbourne CBD - 0416513514 - October 2019
Pandora - Melbourne CBD - 0404743374 - January 2020
Maya - Melbourne CBD - 0413832945 - December 2019
Pandora - Melbourne CBD - 0426067196 - January 2020
Pink - Melbourne CBD - 0422435888 - December 2019
Katia Rose - Melbourne CBD - 0402928920 - January 2020
Danni - Melbourne CBD - 0401803407 - January 2020
Jasmine Black - Southbank - 0444552950 - December 2019
Mayoko - MelbourneCBD - 0435502318 - December 2019
Mayoko - Melbourne CBD - 0435502318 - December 2019
Olivia Ella - Melbourne CBD - 0420713143 - January 2020
Bec - Warrandyte - 0499988179 - January 2020
Loara - Melbourne CBD - 0410812980 - January 2020
Katia - Melbourne CBD - 0402928920 - December 2019 - RED CARD
Melody - Richmond - 0434498460 - December 2019
Pandora - Melbourne CBD - Line ID: easternstar886 - December 2019
Krystal - Boronia - Locanto - January 2020
Eva - Wantirna South - Wechat ID: Crystal-1268 - January 2020
Angel - Melbourne CBD - Line: lemon.massage - January 2020
Angela - Melbourne CBD - Line ID: Angelia989898 - January 2020
Momo - Melbourne CBD - Line ID: ceceliadardar - December 2019
Amy - Melbourne CBD - WeChat: Melbourneana1996 - January 2020
Maria - Box Hill - Butterfly escorts Line:bx345 - January 2020
Mimi - Clayton - Line : 8ANITABABY8 or anitababyservice - January 2020
Angela+Summer- Melbourne CBD - Line ID: Angelia989898 - 2019
Chichi - Carlton - Line ID: Kimido Evelyn - December 2019
Boa - Wantirna South - WeChat crystal-1268
Annie/Mimi - Melbourne CBD - Line ID: easternstar886 - January 2020
Julie - Melbourne CBD - Line ID: SKR9 - January 2020
Sunny - Box Hill - Wechat ID: 678xxx678 - January 2020
Doloris - Melbourne CBD - Wechat ID: limmassage, Line ID: lemon.massage - January 2020
Anna - Melbourne CBD - Line ID: SKR9 - January 2020
Tina - Clayton - Line ID: anitababyservice - January 2020
Natalie - Box Hill - Butterfly Line:bbxx34 - January 2020
Jenny/Amy - Melbourne CBD - Wechat ID: Melbourneana1996 - January 2020
Miko - Melbourne CBD - line: bx345 - January 2020 - RED CARD
Zinna - Melbourne CBD - Wechat ID: melbournebluesky - December 2019
Angel - Melbourne CBD - Line:lemon.massage - January 2020
Saki - Melbourne CBD - Line: SKR9 - January 2020
Lulu - Southbank - WeChat ID: BD395257 - January 2020
Anna - Baulkham hills - December 2019
Jessica Kim - Parramatta - 0413178380 - January 2020 - RED CARD
Dior - 533 Willoughby - January 2020
Rui - Ginza club - January 2020
Jira - Marrickville 5, Marrickville - January 2020
Ai - Nightshade - January 2020
Rose - Lipstick Rydalmere - January 2020
Gina - QVB Massage, 139 York Street, Sydney CBD - January 2020
Emma - 227 Broadway, Glebe - January 2020
Tata - Botany Corner Thai Massage and Beauty Spa, 1/1223 Botany Road, Mascot - January 2020
Canny - 169 Harris Street, Pyrmont - January 2020
Mary - 200 Harris Street, Pyrmont - December 2019
Isabella Sienna - Brisbane CBD - 0476938225 - December 2019
Miley - Adelaide - 0467006632 - December 2019
Aria Jones - Brisbane CBD - 0416259146 - December 2019
Kali - Bli Bli - 0423969211- January 2020
Candy - 894 Canning Highway, Applecross WA - November 2019
Amy - 75 Ocean Keys Boulevard, Clarkson, WA - January 2020
Jennie - Innaloo - 0478732603 - January 2020
Yoko - Gold Coast - 0400574298 - January 2020
Bell - Golden Escorts, Bangkok, Thailand - September 2019
Bell and Jessy - Bangkok, Thailand - July 2019
May - Vien Dong Hotel - Ho Chi Minh - January 2020
Om, Baipoo Massage, Soi Hua Hin 57, Hua Hin, Thailand - September 2019
Bang, Satang Massage, Kata Beach, Phuket, October 2018
Pear, First Massage, Rawai, Phuket - November 2018
Jeab and Lek, Hillary 4 Bar, Soi Nana, Sukhumvit, Thailand - September 2019
Turtle - Lucky Massage, Soi Mae Boontham, Haad Rin, Ko Pha Ngan, Thailand - November 2019
Tutka, Sweet Massage, Soi Honey, Pattaya - May 2019
Pui - Amin massage, 167/33 Moo 2 Chaweng Beach Rd, Chaweng, Koh Samui, Thailand - November 2019
Mali - Doki Doki Massage - Bangkok, Thailand -December 2019
Palmy - Princess Massage, 166/19 Moo 2 Tambon, Bo Put, Koh Samui, Thailand - November 2019
Milly - Chinese Massage Waterloo, 80a The Cut, Bishop's, London SE1 8LW, United Kingdom - December 2019
Julia Brazilian - Auckland - New Zealand - January 2020
Kieu - VIP Windy Spa, Hanoi, Vietnam - January 2020
Scarlet - Auckland - December 2019
GiGi - +642102896901 - Auckland - Highland Park - January 2020
Bella - Alfie Bar, Soi Green Mango, Chaweng, Koh Samui, Thailand, November 2019
Pom - Hotel (in-room) near Asok BTS , Bangkok, Thailand - December 2019
Pim - Golden Escorts, Bangkok, Thailand- September 2019
Bangkok, Pattaya - February 2020
Cebu City, Philippines - December 2019
Sugarxbaby98xox - Seeking Arrangement - January 2020
Berenika_in_asia - Seeking Arrangement - January 2020
belleeveelle - Seeking Arrangement - December 2019
lady_k_88 - Seeking Arrangement - Geelong - January 2020
Lover Lou - Seeking Arrangement - October 2019
Drama free is the on - Seeking Arrangement - January 2020
musicandwine07 - Melbourne CBD - Seeking Arrangement - January 2019
scarlettlovexx - Melbourne - Seeking Arrangement - December 2019
zenkiwi1 - Melbourne CBD - Seeking Arrangement - December 2019
Sweeet_Baby - Melbourne - Seeking Arrangment - January 2020
Cori - Tarneit - Seeking Arrangement - December 2019
Mia Cherry - Sugar Baby Meet - December 2019
Chloe_333 - Seeking Arrangement - January 2020
estellemx - Melbourne - Seeking Arrangement - November 2019
gracestyles6 - seeking arrangement - December 2019
Jessy__xx on SA Melbourne
Kali_96 - Newtown, NSW - Seeking Arrangement - January 2020
Isla Anglish - Adelaide - Seeking Arrangement - January 2020
MissEmily111 - Melbourne - Seeking Arrangement - January 2020
Chloe SB2 - Adelaide - Seeking Arrangement - January 2020
AriesBabeJ1997 - Seeking Arrangement - January 2020
Aries - Melbourne - Seeking Arrangement - December 2019
Tijatee - Melbourne - Seeking Arrangement - January 2020
Sepmichelle - Seeking Arrangements December 2019
Ruby Red77 - Seeking Arrangement - Melbourne - December 2019
Jesse_Fuller - Melbourne CBD - Seeking Arrangement - December 2019
Candycane14 and AnalSub - Sugardaddymeet - December 2019
zombiegirl - Seeking Arrangement - Melbourne - December 2019
26 Hocking
SWA944BE
A
26 Hocking Street COBURG VIC 3058
T
03 9350 7544
Bambra Studios
SWA5944B
A
977 Glenhuntly Road CAULFIELD VIC 3162
T
03 9563 6221
Bayside Babes
SWA6414B
A
6 Hamlet Street CHELTENHAM VIC 3192
T
03 9584 6598
The Bignell
SWA100BE
A
6 Bignell Road MOORABBIN SOUTH VIC 3196
T
03 9553 0192
Black Opal
SWA194BE
A
12 Dandenong Street DANDENONG VIC 3175
T
03 9792 3008
Blue Krystal
03 9708 5555
A
16 Greens Road DANDENONG VIC 3175
T
SWA3420BE
W
Visit Website
The Boardroom
SWA395BE
A
53 Market Street SOUTH MELBOURNE VIC 3205
T
03 9699 1711
W
Visit Website
Bodyline
SWA126BE
A
10 Thomas Street YARRAVILLE VIC 3013
T
03 9314 6551
Butterfly's
SWA5415B
A
11 King Street BLACKBURN VIC 3130
T
03 9878 0085
W
Visit Website
California Club
SWA3430BE
A
30A St Kilda Road ST KILDA VIC 3182
T
03 9529 4727
W
Visit Website
Candy Club
SWA3276BE
A
392 Victoria Street RICHMOND VIC 3121
T
03 9428 5077
Cherry Blossoms
SWA492B
A
7 Park Street SOUTH MELBOURNE VIC 3205
T
03 8596 2719
The Cherry Tree Garden
SWA10707B
A
18 Albemarle Street WILLIAMSTOWN VIC 3016
T
03 8383 3271
W
Visit Website
Club 741
SWA6259BE
A
741 Geelong Road BROOKLYN VIC 3012
T
03 9314 4242
W
Visit Website
Club 859
SWA154B
A
859 Glenhuntly Road CAULFIELD SOUTH VIC 3162
T
03 9523 8555
W
Visit Website
Club Eight
SWA11632B
A
8 Yiannis Court SPRINGVALE VIC 3171
T
03 9574 1666
W
Visit Website
Club Hallam
SWA7687B
A
7 Rimfire Drive HALLAM VIC 3803
T
03 9702 4744
W
Visit Website
Club Keys
SWA533B
A
67 Keys Road MOORABBIN VIC 3189
T
03 9555 8100
Club Pleasure
SWA5230B
A
1309 North Road HUNTINGDALE VIC 3166
T
03 9544 4433
W
Visit Website
Collingwood Confidential
SWA7528BE
A
59-63 Rupert Street COLLINGWOOD VIC 3066
T
03 9417 6004
W
Visit Website
Crystal Lodge
SWA221BE
A
61 Trade Place COBURG VIC 3058
T
03 9350 3333
Dandy Belles
SWA3702BE
A
15-17 Maxwell Street DANDENONG VIC 3175
T
03 9792 0166
W
Visit Website
The Duchess
SWA6679B
A
7-9 Duke Street ABBOTSFORD VIC 3067
T
03 9428 8668
Fantasy Dreams
SWA6336B
A
10 Graham Road CLAYTON VIC 3168
T
03 9546 6444
Far Eastern Relaxation
SWA6134B
A
77 Racecourse Road NORTH MELBOURNE VIC 3051
T
03 9326 8388
Fetish House
SWA4228BE
A
1 Edinburgh Street OAKLEIGH SOUTH VIC 3167
T
03 9544 8384
W
Visit Website
Flame Angels
SWA3466B
A
895 Mountain Highway BAYSWATER VIC 3153
T
03 9720 4044
The Forum
SWA9076BE
A
20 Norton Drive MELTON VIC 3194
T
03 9746 8922
Garden of Eden
SWA8810BE
A
2 Kirkham Road DANDENONG VIC 3175
T
03 9792 4411
W
Visit Website
Gotham City
SWA878BE
A
72 Clarke Street SOUTH MELBOURNE VIC 3205
T
03 9699 9269
W
Visit Website
Hibiscus Pleasure
SWA11972B
A
25 Thornton Crescent MITCHAM VIC 3132
T
03 9874 3388
W
Visit Website
Hocking Ladies
SWA9950B
A
20 Hocking Street COBURG NORTH VIC 3058
T
03 9943 0252
W
Visit Website
Hot Gossip
SWA5832BE
A
42-44 Cromer Avenue SUNSHINE VIC 3020
T
03 9366 6444
Ji Li Golden Hands Relaxation Centre
SWA83B
A
482 Geelong Road WEST FOOTSCRAY VIC 3012
T
03 9314 8294
Le Boudoir
SWA488B
A
81 Rokeby Street COLLINGWOOD VIC 3066
T
03 9415 8055
W
Visit Website
Main Course
SWA264BE
A
58 Dudley Street WEST MELBOURNE VIC 3003
T
03 9329 1000
Maison D'Amour
SWA115B
A
33 Graham Road CLAYTON SOUTH VIC 3168
T
03 9547 0275
W
Visit Website
Manhattan Terrace
SWA4281BE
A
554-556 Swanston Street MELBOURNE VIC 3000
T
03 9347 6000
W
Visit Website
Masquerades
SWA4610B
A
142 Bridge Road KEYSBOROUGH VIC 3175
T
03 9798 8615
Melbourne Colosseum
SWA944BE
A
45-47 Tope Street SOUTH MELBOURNE VIC 3205
T
03 9696 9199
W
Visit Website
Moon Club
SWA3337BE
A
26 Rhur Street DANDENONG VIC 3175
T
03 9793 5289
My Alibi
SWA7466B
A
35A Northgate Drive THOMASTOWN VIC 3074
T
03 9465 8899
W
Visit Website
New Palace
SWA4177B
A
31 Aster Avenue CARRUM DOWNS VIC 3201
T
03 9775 0502
The Number 1
SWA8925BE
A
1 Joel Court MOORABBIN VIC 3186
T
03 9532 26666
W
Visit Website
Number 100
SWA7801BE
A
100 Johnston Street COLLINGWOOD VIC 3066
T
03 9416 0099
W
Visit Website
The Oasis of the North
SWA142B
A
94-96 Trawalla Avenue THOMASTOWN VIC 3074
T
03 9359 9408
W
Visit Website
Octopuses
SWA5693BE
A
24 Buchanan Rd BROOKLYN VIC 3025
T
03 9314 8800
W
Visit Website
Oriental Angels
SWA6374B
A
15 George Street BLACKBURN VIC 3130
T
03 9877 3123
Oriental Dolls
SWA4650BE
A
39 Tope Street SOUTH MELBOURNE VIC 3205
T
03 9645 0206
Oriental Orchids
SWA4697BE
A
23 Hume Street HUNTINGDALE VIC 3166
T
03 9544 1589
Oriental Leisure Paradise
SWA3161XB
A
47 Glendale Avenue HASTINGS VIC 3915
T
03 5979 3066
Oriental Plums
SWA551B
A
38 Tuscan Court THOMASTOWN VIC 3074
T
03 9460 3388
Paradise Angels
SWA7091BE
A
31 Wells Road SEAFORD VIC 3198
T
03 9786 7222
W
Visit Website
Pink Velvet
SWA12125XB
A
32 Dunlop Road HOPPERS CROSSING VIC 3030
T
03 9931 0171
Pleasure Dome / The Stables
SWA458BE
A
44 Gladstone Street SOUTH MELBOURNE VIC 3205
T
03 9696 2222
Pleasure Planets
SWA4572B
A
43 Lipton Drive THOMASTOWN VIC 3074
T
03 9469 3223
Presidential Suite
SWA1220BE
A
45 Keppler Circuit SEAFORD VIC 3198
T
03 9775 0880
W
Visit Website
Purple Garden
SWA3671B
A
34 Warner Street HUNTINGDALE VIC 3166
T
03 9563 2982
Pussycats
SWA7043BE
A
3 Leslie Court BURWOOD VIC 3125
T
03 9808 5855
Pussy Galore Heidelberg
SWA9398B
A
31 Lillimur Ave HEIDELBERG WEST VIC 3081
T
03 8528 9732
W
Visit Website
Rainbow Dolls
SWA6568B
A
48 Davies Avenue SUNSHINE NORTH VIC 3020
T
03 9364 0770
The Red Door
SWA7590B
A
7 Heversham Drive SEAFORD VIC 3198
T
03 9782 5866
W
Visit Website
Red Lantern
SWA7023B
A
17 Nicole Way DANDENONG VIC 3175
T
03 9793 2988
W
Visit Website
Red Light Relaxation Centre
SWA5531B
A
44a Winterton Road CLAYTON VIC 3168
T
03 9543 8220
Romantics
SWA818B
A
71 Colebrook Street BRUNSWICK VIC 3056
T
03 9386 0206
Scarlet Lady
SWA227B
A
4 Dummet Cresent CLIFTON HILL VIC 3068
T
03 9489 0200
W
Visit Website
Show Me Fire
SWA6072B
A
27 Fleet Street SOMERTON VIC 3061
T
03 9305 3473
W
Visit Website
Silk Lotus
SWA6413B
A
32 Montefiore St FAIRFIELD VIC 307
T
03 9482 3835
W
Visit Website
Southern Comfort
SWA4015BE
A
16 Citrus Street BRAESIDE VIC 3195
T
03 9588 0743
W
Visit Website
Spellbound
SWA5960BE
A
9 Darbyshire Street WILLIAMSTOWN VIC 3016
T
03 9399 3345
W
Visit Website
Spoilers Relaxation Centre
SWA605B
A
14 Steven Court RINGWOOD VIC 3134
T
03 9879 7900
W
Visit Website
Studio 54
SWA5218B
A
54 Swanston Street PRESTON VIC 3072
T
03 9495 1881
W
Visit Website
Studio 466
SWA4215BE
A
466 City Road SOUTH MELBOURNE VIC 3205
T
03 9696 7888
W
Visit Website
Studio Honey's
PCA3336BE
A
3 Fleet Street SOMERTON VIC 3062
T
03 9308 6268
W
Visit Website
Tender Touch
SWA217BE
A
122 Dynon Road KENSINGTON VIC 3031
T
03 9376 2666
Top 12 Rowville
SWA10920B
A
2/12 Mosrael Place ROWVILLE VIC 3178
T
03 9764 2100
W
Visit Website
Top of the Town
SWA9625BE
A
516-518 Flinders Street MELBOURNE VIC 3000
T
03 9077 5950
W
Visit Website
Treasure Topes
SWA4968B
A
43 Tope Street SOUTH MELBOURNE VIC 3205
T
03 9023 3425
Ultimate Magic
SWA618BE
A
623 Hawthorn Road EAST BRIGHTON VIC 3187
T
03 9576 9100
Venus Babes
SWA5231B
A
41 Downard Street BRAESIDE VIC 3195
T
03 9580 5456
Westminster Secrets
SWA155B
A
38 Westminster Road OAKLEIGH VIC 3166
T
03 9568 5937
W
Visit Website
Westside
SWA4596B
A
60 Dudley Street WEST MELBOURNE VIC 3003
Apollo 45
SWA3927E
A
45 Apollo Drive, SHEPPARTON VIC 3630
T
03 5831 6090
69 Relaxation
SWA8076BE
A
169a Malop Street, GEELONG VIC 3220
T
03 5229 1335
Lorraine Starr
SWA5338BE
A
201 Malop Street, GEELONG VIC 3220
T
03 5229 9456
Ultimates of North Shore
SWA10486BEB
A
4 Seaside Parade,North Shore,GEELONG VIC 3214
Club Pleasure
SWA5230B
A
1309 North Road, HUNTINGDALE VIC 3166
T
03 9544 4433
Pleasure Dome
SWA458BE
A
44 Gladstone Street, SOUTH MELBOURNE VIC 3205
T
03 9696 2222
Venus Babes
SWA5231B
A
41 Downard Street, BRAESIDE VIC 3195
110 High Street, Preston
111 High Street, Preston (Triple One)
140 Plenty Road, Preston
179 Plenty Road, Preston
199 High Street, Preston
259 Bell Street, Preston
269 Gower Street, Preston
274 High Street, Preston
281 High Street, Preston
286 High Street, Preston
29/46 Mary Street, Preston
291a High Street, Preston
3/43 High Street, Preston
336 High Street, Preston
345 Bell Street, Preston
425 Plenty Road, Preston
439 Plenty Road, Preston (Cloverleaf)
487 High Street, Preston
5/294 High Street, Preston
541 Plenty Road, Preston
621 Plenty Road, Preston
660 Plenty Road, Preston
668 Plenty Road, Preston
673 High Street, Preston
675 Plenty Road, Preston
743 High Street, Preston
Level 1, 222 Plenty Road, Preston (Ashoka)