Australia's sex worker review forum
Moderator
TNT Alpha Member
$$contributor$$
Library Card
SB Library Card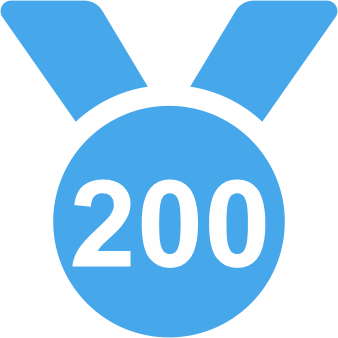 Over 530 Reviews for May 2019 on Australias biggest sex worker review forum. Yes we can claim Australias biggest sex worker review forum by a clear margin on number of reviews.
The next closest forum is Punter Planet on 388 reviews for May 2019 with 144 of them being Victorian reviews. Compare that with TNT, 535 reviews for May 2019 with 488 of them being Victorian reviews.
The nakedtruth.reviews is the only true non conflicted punters forum in Australia. Run by punters for punters with reviews being the key. Compare that to other forums, run by Administrators, taking as much advertising as they can, with profit being the key.
Get on board punters, and join up the only punting forum looking after your discretion..
No silly waiting periods or costs to access private messaging facilities.
No ramming advertising down your throat every page, in fact this forum is advertisement free, no ads at all, this forum is supported by punters for punters.
No silly waiting periods to access verified forums, post the qualifying reviews and you're in.
No Working Ladies, no massage ladies, no private escorts, no brothel managements, no escort agents, no journos, no jacks, no council officers as members.
Get on board the TNT train today.
No letting google inside the forum to crawl through your profile, posts and reviews, unlike other forums.
World first innovations in punting forums, such as the TNT Librarian and the TNT Library, auto generating statistical output when someone posts a review for the punters benefit like this, personally addressed towards you.
No other forum in the world, comes close to cutting edge tech like this. If your forum is old school make the switch. And we only have original and exclusive content on TNT, you won't find the reviews posted on TNT anywhere else.
Hello "punterXX", I have some additional intel for you. It is tailored to your access level, please
DO NOT LEAK OR TACK ON!
I have catalogued 63 reviews for Bella. Here is the return rate: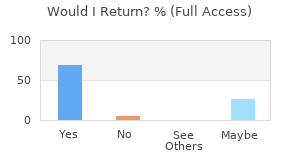 Here are a few other reviews for Bella:
Resources
YMMV Index and Full Review Archive
Statistical YMMV highlights at one click into the Library as exampled below, updated in real time. No other forum can compete with this amount of data at your finger tips.
Ethnicity
YMMV Index
Full Service
full service (paid extra) (14)
Oral
Action
sumata (10)
Pussyslide (17)
dfk (deep french kissing) (26)
fip (5)
69 (14)
rimming on her (10)
got rimmed (4)
arse crack slide (1)
prostate (3)
shower fun (4)
bodyslide (15)
Finish
cim (10)
come on face (3)
finish on boobs (1)
Behaviours
Multiple participants
Monthly Stats
Here is some numbers for you guys for the month of May 2019.
=========================================
83 Melbourne Massage reviews plus 173 in RnT Verified forum (not listed below) for a total of 256.
44 Melbourne Private Escort reviews.
91 Melbourne brothel reviews plus 61 in the TNT Verified Plus forum (not listed below).
20 Melbourne WeChat reviews.
16 Unposted entry reviews.
488 Total Melbourne Reviews.
Throw in Reports on the new Sydney Verified forums, Interstate and International Ladies, Sugar Babes, plus reports in our specialised Bareback forum, and we are kicking over
535
reviews for the month of May.
Some of our reviews for May 2019 include the following:
Melbourne RnT Reviews
Vivian - Blackburn South - May 2019
Tia - Murrumbeena - May 2019
Jasmine - Prahran - May 2019
Vivian - Melbourne CBD - May 2019
Elly - Frankston - May 2019
Lily - Hoppers Crossing - May 2019
Julie - Melbourne CBD - May 2019
Daniella - Preston - May 2019
Unknown - Springvale - April 2019
Nina - Brighton - May 2019
Helena - Southbank - 0427844022 - April 2019
Lyn - Melbourne CBD - 0405288115 - May 2019
Valentina - St.Helena - 0497505601 - May 2019
Unknown - Essendon - May 2019
Hanna - West Melbourne - May 2019
Cherry - Clayton - 0490336723 - May 2019
Lily - Boronia - May 2019
Arita - Hawthorn- May 2019
Tabatha - Melbourne CBD - 0416872105 - May 2019
Valentina - St Helena - 0497505601 - May 2019
Naomi - Preston - May 2019
Sissy - Greensborough - May 2019
Serena - Richmond - May 2019
Ruby - North Altona - May 2019
Olive - Port Melbourne - May 2019
Priyanka - Melbourne CBD - 0466186979 - April 2019
Marcella, Touch by Venus - Melbourne CBD - 0481350008 - May 2019
Chelsea - Geelong - 0406646657 - April 2019
Sofia - Clayton South - February 2019
Kayla - Footscray - 0411816789 - May 2019
Hara - Clayton - April 2019
Joanna & Sandy - Geelong - May 2019
Yuki - Melbourne CBD - May 2019
Bel - Seaford - May 2019
Coco - Brunswick - May 2019
Miki - Kingsbury - 0424768135 - May 2019
Yuki - Melbourne CBD - April 2019
Lulu - Melbourne CBD - April 2019
Lexi - Coburg - May 2019
Liana - Melbourne CBD - 0412025750 - May 2019
Lauren Lee - Bundoora - KIK id: thecutestxox - May 2019
Julie - Melbourne CBD - May 2019
KC - Mitcham - Kik ID: mamakatkc - May 2019
Nikki - Clayton South - March 2019
Skye - Dandenong - 0474956154 - April 2019
Valentina - Briar Hill - 0497505601 - May 2019
Ruby - North Altona - May 2019
Olivia - Brunswick - May 2019
Courtney - Clayton South - March 2019
Bella - Hallam - April 2019
Lisa - Truganina - 0499454606 - May 2019
Kayla - Footscray - 0411816789 - April 2019
Jen - Moonee Ponds - April 2019
KC - Mitcham - Kik ID: mamakatkc - May 2019
Cara?/Clara? - Melbourne CBD - April 2019
Anabella - Melbourne CBD - 0402758426 - May 2019
Puppy - Braybrook - May 2019
Lily - Box Hill - April 2019
Daniella - Preston - March 2019
FiFi - Richmond - April 2019
Wendy - Hawthorn - April 2019
Valentina - Briar Hill - 0497505601 - April 2019
Sasa - Burwood - April 2019
Nicole - Burwood - May 2019
Bella - Melbourne CBD - 0403442009 - April 2019
Kim - Heidelberg - March 2019
Eli - Hughesdale - April 2019
Annie - Preston - May 2019
Jessica - South Melbourne - April 2019
Jane - Collingwood - 0421971658 - April 2019 - Updated May 2019
Samantha - Preston - April 2019
Nicole / Niko - Ferntree Gully - April 2019
Bella - Melbourne CBD - 0403442009 - April 2019
Katie - Hawthorn - April 2019
Ruby - Number 100 - May 2019
Ava - Flemington - 0433739063 - March 2019
Juanita - Melbourne CBD - 0497350761 - May 2019
Keasha - South Yarra - 0416579614 - May 2019
Phoebe - North Melbourne - March 2019
Jane - Collingwood - 0421971658 - May 2019
Jennifer - Sunshine - April 2019
Nina - Brooklyn - April 2019
Miyaka - Melbourne CBD - April 2019
Melbourne Brothel Reviews
Aria - Westminster Secrets - May 2019
Alison - Hocking Ladies - March 2019
Adrianna - Studio 54 - April 2019
Cartier - Show Me Fire - April 2019
Ebony - Heidelberg Angel - May 2019 - RED CARD
Shae - The Boardroom - May 2019
Skye - Red Lantern - May 2019
Diamond - Scarlet Lady - May 2019
Baby - Rainbow Dolls - May 2019
Cherry - Rainbow Dolls - May 2019
Aria - The Red Door - April 2019
Gemma - Red Lantern - May 2019
Lily - Blue Krystal - May 2019
Cindy - Blue Krystal - May 2019
Grace - Cherry Blossoms, South Melbourne - May 2019
Sophia - Westminster Secrets - May 2019
Ella - Maison D Amour - May 2019
Siri/Ciri - The Main Course - May 2019
Skye - Red Lantern - May 2019
Michelle - Rainbow Dolls - May 2019
Aria - Westminster Secrets - May 2019 UPDATED
Tina - Rainbow Dolls - May 2019
Sukura - Studio466 - May 2019
Paige - Venus Babes - May 2019
Sienna - Westminster Secrets - May 2019
Sugar - Rowville Choice - May 2019
Valerie - Le Boudoir - May 2019
Misha - Rainbow Dolls - May 2019
Eva - Maison D Amour (33 Graham Rd) - May 2019
Lara - Le Boudoir - May 2019
Amy - Ultimate Magic - May 2019
Nadia - the Boardroom - May 2019
Tina - Rainbow Dolls - May 2019
Amelia - Collingwood Confidential - May 2019
Kathy -15 Angels Blackburn - May 2019
Jennifer - Le Boudior - May 2019
Baby - Rainbow Dolls - May 2019
Charlotte - The Boardroom - South Melbourne - May 2019
Candy - Rainbow Dolls - May 2019
Yuna - Butterflys of Blackburn - May 2019
Bella - Club122 - May 2019
Ayesha - The Main Course - April 2019
Baby- Rainbow Dolls - May 2019
Mickey - 43 Tope St - May 2019
Ashley - 39 Tope Street - April 2019
Angie - Blue Krystal - May 2019
Darcy - Southern Comfort - April 2019
Dior-Top 12 Rowville-May 2019
Cici - Candy Club - May 2019
Linda - Oriental Orchids - May 2019
Seri - Masquerades - April 2019
Li - Bayside Angels - May 2019
Helen - Bayside Angels - May 2019
Jessica - Octopuses - April 2019
Sugar- Rowville Top 12- May 2019
Baby - Rainbow Dolls - May 2019
Tina - Oriental Orchids - May 2019
Monique - Crystal Lodge - April 2019
Jeniffer - My Alibi - April 2019
Morissette - Phoenix Relaxation - May 2019
Mia - The Cherry Tree Garden - Williamstown - May 2019
Barbie - Pussy Galore Heidelberg West - May 2019
Anna - Fantasy Dreams - May 2019
Jessica - Club 8 - May 2019
Cherri - Rainbow Dolls - May 2019
Coco - Romantics - May 2019
Cindy - Blue Krystal - March 2019
Mui Mui - Southern Comfort International - January 2019
Kiki - Phoenix Relaxation- April 2019
Mackenzie - The Boardroom - May 2019
Barbie - Pussy Galore Heidleberg - May 2019
Mila - Club Hallam - April 2019
Hannah - Rainbow Dolls - May 2019
Amy - Top 12 Rowville - April 2019
Kat - Melbourne Colosseum - April 2019
Laura - Cherry Blossoms, South Melbourne - May 2019
Christy - Studio 54 - May 2019
Christina - The Bignell - May 2019
Zara - Masquerades - May 2019
Miki - Rainbow Dolls - May 2019
Miko - Rainbow Dolls - May 2019
Sophie - Scarlet Lady - May 2019
Marie - Studio54 - May 2019
Janey - Pussy Galore - April 2019
Miko - Rainbow Dolls - May 2019
Abbie - Scarlet Lady - May 2019
Tina - Oriental Orchids - May 2019
Coco - 43 Tope Street - April 2019 - RED CARD
Kelly - Moon Club - December 2018
Sophie - Scarlet Lady - March 2019
Mia - Hibiscus 25 - April 2019
Melbourne Private Escort Reviews
Jessica Rose - Melbourne CBD - 0406369207 - May 2019
Yoyo - Melbourne CBD - 0426786155 - April 2019
Maya Dovn - Melbourne CBD - 0422667221 - May 2019 - RED CARD
Ella - Springvale - 0406288275 - May 2019
Albee - Melbourne CBD - April 2019
Tina - Southbank - 0456736201 - May 2019
Honey Jones - Hampton - 0435731674 - May 2019
Aussiegal77 - Melton - May 2019
Mariam Jabour - Melbourne CBD - 0456476846 - May 2019
Lola Rose - Melbourne CBD - 0452019017 - May 2019
Moka - Melbourne CBD - 0450785477 - May 2019
Cristal Hotbabe - Melbourne CBD - 0488818808 - September 2018
Michelle Ryder - Georgies Place - May 2019
Lucy - Essendon - 0426083198 - May 2019
Moka - Melbourne CBD - 0450785477 - May 2019
Mika - Box hill - 0422670952 - May 2019
Bec - Boronia - 0499988179 - May 2019
Lauren Lee - Bundoora - KIK ID - thecutestxox - May 2019
Lacey Rose - Southbank - 0451701751 - May 2019
Layla - Springvale - 0466309998 - May 2019
Ruby - Docklands - 0452389434 - May 2019
Sasa - Windsor - 0424078183 - May 2019
Mika - Box hill- Butterfly, Line ID: 52bb52- May 2019 - RED CARD
Jessica Tan - Melbourne CBD - 0478015400 - May 2019
Casey - Clayton South - 0490336723 - May 2019
Willow - Niddrie - 0411796766 - May 2019
Sophie Grant - Bendigo - 0401377331 - May 2019
Vea - Melbourne CBD - 0468525058 - May 2019
Alice Grey - South Yarra - 0487031061 - October 2018
Natasha - Melbourne CBD - 0435937048 - May 2019
Mia - Melbourne CBD - 0407971438 - April 2019
Kimmy - Reservoir - 0406842093 - May 2019
Emily Burton - Melbourne CBD - 0412909892 - May 2019
Monica - Box Hill - Butterfly, Line ID: 52bb52 - April 2019
Michelle Ryder and Katy - Melbourne CBD - May 2019
Mademoiselle85 - Thomastown - 0452474182 - May 2019
Albee - Melbourne CBD - 0451800071 - April 2019
Annie - Southbank - 0405935024 - May 2019
Yuri - Preston - 0410286687 - April 2019
Dakota Dahmer - Melbourne CBD - 0468678969 - October 2018
Mayoko - Melbourne CBD - 0435502318- April 2019
Mayoko - Melbourne CBD - 0435502318 - April 2019
Maya - Melbourne CBD - 0414703580 - April 2019
Apple - Melbourne CBD - 0433646663 - April 2019
WeChat Reviews
Helen - Box hill- Butterfly, Line ID: 52bb52- May 2019
Angela - Melbourne CBD - Line ID: Angelia989898 - May 2019
Yanzi - Hoppers Crossing - Line ID : Fleshpleasures - April 2019
LiLy - Carlton - HoP, WeChat ID: mjj07050719 - May 2019
Once - Melbourne CBD - Wechat ID: Melcolour - April 2019
Julie - Wantirna - WeChat: Crystal-1268 - May 2019
Alma - Mont Albert - Butterfly Group, Line ID: 52bb52 - May 2019
Mika - Box hill- Butterfly, Line ID: 52bb52- May 2019
Kimi - Box Hill - WeChat ID: shisu8886 - May 2019
Joy - Melbourne CBD - wechat: shisu8886 - May 2019
Molly - Wantirna South - Wechat: crystal-1268 - May 2019
Molly - Wantirna South - Wechat: crystal-1268 - May 2019
Willa - Carlton - HoP, WeChat ID: mjj07050719 - April 2019 - RED CARD
Angela - Melbourne CBD - Line ID: Angelia989898 - May 2019
nohoney89 (kik) - Ivanhoe / Preston - May 2019
Lilly - Carlton - HoP, WeChat ID mjj07050719 - May 2019
Carlin - Box Hill - Butterfly, Line ID: 52bb52 - May 2019
Diana - Melbourne CBD - Line Ellenlove156 - May 2019
Monica - Box Hill - Butterfly, Line ID: 52bb52 - May 2019
Angela - Melbourne CBD - Line ID: Angelia989898 - April 2019
Sydney Brothel and Escort Reviews
Dream - Ginza Club - May 2019
Niko Delevingne - Sydney CBD - 0435849917 - May 2019
Joey - Roseville Rose - May 2019
Kanon - Ginza Club - Sydney - May 2019
Niko Delevingne - Sydney CBD - 0435849917 - May 2019 - UPDATED
Sydney RnT Reviews
Michelle - 169 Harris Street, Pyrmont - May 2019
CoCo - Sydney QVB - March 2019
Mandy - 227 Broadway, Glebe - April 2019
Liz - 169 Harris Street, Pyrmont - April 2019
International Reviews
Grace - Cafe Cubana, Makati, Manila - May 2019
Cherryl, Joanna and Mary-Jane - LA Cafe, Manila - May 2019
Rina - Elite69, Singapore - May 2019
Coco - Timespa, Bugis, Singapore - May 2019
Florida - LA Cafe, Manila - May 2019
Veronica - Auckland, New Zealand - May 2019
Mana 2nd round -- Male, Maldives -- February 2019
Jane - Auckand - 02041339122 - May 2019
Yu, Bee Bees Massage, Kata Beach, Phuket - May 2019
Various Girls - Pattaya, Thailand - April 2019 (In Progress)
Interstate Reviews
Britnee Glory Hole - 0481859811 - Perth - May 2019
Tilly - Hobart - 0434187910 - May 2019
Lisa - You Master Massage Woden shopping centre. Canberra - May 2019
Naughty Wife - Brisbane (Carindale) - March 2019
Anna May - Canberra - 0455104599 - November 2018
Tilly - Hobart - April 2019
Last edited by a moderator: