Australia's sex worker review forum
Moderator
TNT Alpha Member
$$contributor$$
Library Card
SB Library Card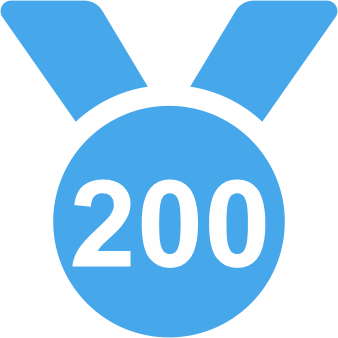 An example of what TNT is like inside the forum.
Welcome to 2022 let's have an enjoyable year and hopefully some normality.
Now let's look back at 2021.
Again 2021 was very lumpy with review numbers due to lockdowns, we're still not entirely sure where we are going to land as an average. We thought 500 a month was significant and 600 a month was pretty darn good if we got that consistently back in 2020
We have finished 2021 with 1980 reviews in the last 2 months across all the TNT forums.
A dedicated Kink forum was introduced during 2021, it's early days for that forum, as it was rolled out just before a lockdown, but it's going well.
Other forums on TNT
BBFS forum for Escorts, Brothel and RnT reviews, a record number of reviews last month
Sugarbabe Verified forums, going well with healthy numbers.
Sugarbabe BBFS forums, going well with healthy numbers.
TS forums reviews a record number of reviews last month off a lowish base, forum introduced during lockdowns
The RnT verified forum remains very active on TNT.
The general forums, a very healthy number of reviews, more than 500 reviews a month in there , that amount alone beats the next best forum by a 100 or so reviews a month.
NSW reviews increasing month on month.
QLD reviews increasing month on month.
Summing up, all forums are still growing.
Introduction of TNT store and TNTcoin, early days for that, all punters can make real $$ if they have an idea and it's launched in the TNT store.
First product launched successfully in the TNT store , "The Australian Guide To Dating Sugarbabies" the ebook. A comprehensive 150 page guide to operating in the SB space, including interviews with Sugar Babes and Sugar Daddies.
Continual improvements in the TNT library and user enhancements
So we are looking to further improve TNT during 2022, with several ideas and new innovations set to roll out during the course of 2022 that will assist you in your punting.
All we ask is that you post your reviews of your sessions, and in a timely manner, so the Librarian can continue to do her job effectively.
Have a great 2022 from all the staff of TNT.
P.S. I will leave you with a tiny portion of the feedback received from members during 2021
"The library feature is unique to this forum. Makes zeroing in on the right WL so much easier."
"Amazing new feature. Just spent a few minutes going over some reviews and have instantly created a great "black book" for myself - real easy and quick access. Love it!"
"The Library is indispensable. I would go nuts without it."
"In the Camberwell/Burwood area with a bit of free time. Checked on TNT library to see what was around as not familiar with the area (ps what a great resource, thanks
@Waterboy
& mods !)."
Member feedback on the current Bait and Switch Register upgrade:
"Nice touch gents. Don't have to go around digging the B&S register anymore. Smooth like butter. These seemingly small quality of life improvements make deciding on whether to punt or not that much easier"
"Hello everyone, this site is amazing, I read the R&T for Melbourne and don't waste money on anymore 84 year old asian ladies with false advertisements."
Feedback on The Smoking Guide to Dating Sugarbabes:
"I have read the book completely from cover to cover before jumping into this. Very well written and lots of useful info. It really helped me to jumpstart and I was able to connect with some nice babes and also had my first date within 10 days. Highly recommend this to anyone who is entering this world…"
"Hi mate, first of all, m extremely happy with my decision to buy the SB guide and also your kindness to grant access to the forum. It is by far the greatest Info and Intel to save time and effort. So, well done guys."
General feedback.
"I've tried many forums and there's just nothing like this one."
"Typed in a ladies mobile number to see if she had any other advertisements online to see more pictures of her, and you guys popped up. Greatest luck to stumble on TNT page ever.''
"Thanks a lot for an awesome forum. I'm getting good value so far, so wanted to donate to help you pay bills."
Feedback January 2 from a new member.
"I've just opened the TNT librarian feature on a girl. Fuck me! That's gold."
"The compilation of previous reviews including other aliases. It's incredible."
All members of Aus99, Auxxx and Punter Planet welcome to apply for membership here, where bulk reviews are posted every day. The securest forum in Australia and the fastest growing , agree to post your reviews and intel here and get access to the incredible features of TNT.
We don't accept reviews on other forums templates, re-written reviews or copy and paste reviews.
We only accept original and exclusive reviews for various reasons, we are the leading review forum in Australia with more than double the amount of reviews of the next best forum and we still growing.
We only have original and exclusive content on TNT.
Sydney reviews growing by the day, get on board,
Some of the reviews posted on TNT in January 2022 listed below
Rachel - Windsor - 0493060216 - April 2022
Bee-bee - Harem Club (Gentleman's Club), Phuket Soi Seadragon Pa Tong Phuket, Thailand - April 2022
Cindy - Preston - April 2022
Angela - 241 Canterbury Road, Surrey Hills - April 2022
Yvonne - CBD - 0433757208 - February 2022
Melissa - 660 Plenty Road - April 2022
Cherry - 160 Poath Rd Hughesdale - April 2022
Lulu - A Touch More Class - March 2022
Jessica - 2/580-584 Canterbury Road, Vermont - April 2022
Lin - Seaford - March 2022
Gina - Preston - 0401185161 - March 2022
Momo - Hallam - April 2022
Zena - Melbourne CBD - 0431060540 - April 2022
Yuki - Scarlet Lady - April 2022
Momo - Octopuses - April 2022
Ella - Melbourne CBD - 0491730254 - April 2022
Monica - South Melbourne - March 2022
Cara - St Kilda - 0490247444 - April 2022
Candy - Frankston - April 2022
Bella - Caulfield - March 2022
Sweetie - Ginza Club - March 2022
June - North Strathfield - March 2022
Niko Delevingne - Sydney CBD - 0473666619 - April 2022
Rachel - Windsor - 0493060216 - April 2022
Amelia - Centerfolds of Sydney - March 2022
Blair - Westminster Secrets - April 2022
Suji - Melbourne - 0401478000 - March 2022
Vicky - Bondi Blossom - March 2022
Annie - Noble Park - 0423321286 - March 2022
Tamile - Donvale - 0483874601 - March 2022
Missy - Melbourne CBD - 0421309788 - April 2022
Jessie Marie - Melbourne CBD - 0431172167 - March 2022
Juhi She - Sydney - 0426621553 - April 2022
Sandy - Carnegie - 0419013599 - April 2022
Savannah Delmar - 0411785869 - March 2022
Grace Quinn - Melbourne CBD - 0435989238 - March 2022
Chloe Sakai - Preston - 0450281215 - March 2022
Kelly - Maison D'amour - March 2022
Annie - Noble Park - 0423321286 - March 2022
Maggie - 2 Lindsay Avenue, Nunawading - March 2022
Diana - Melbourne - 0483186695 - March 2022
Mia - Frankston - February 2022
Lucy - Perth CBD - 0404 305 888 - March 2022
Cass - Werribee - March 2022
Angela - Melbourne CBD - March 2022
Anna - 621 Plenty Road, Preston - March
Yoyo - Phoenix Relaxation - March 2022
Aspen James - West Melbourne - 0478597355- March 2022
Katie - Cherry Tree Garden - March 2022
Jezebel - Club Pleasure - March 2022
Cherry - Melbourne CBD - 0421662113 - March 2022
Fariy - Coopers Plains - 0424309088 - March 2022
Jackie - 2/1295 Nepean Highway, Cheltenham - March 2022
Eva - Docklands - 0426794775 - March 2022
Mina Kim - Melbourne CBD - 0458732249 - March 2022
Chole - Melbourne CBD - March 2022
Candy - Hanabi, Level 1/229 Exhibition St, Melbourne CBD - March 2022
CJ - Spoilers Relaxation - February 2022
Paula - Docklands - 0401532055 - March 2022
Alexia - JAD, 305 High Street, Kew - March 2022
Emily - 105 Cabramatta Rd E, Cabramatta - March 2022
Nina Everleigh - Melbourne CBD - 0417656856 - January 2022
Vani - Essendon - 0402834881 - February 2022
Summer - St Kilda - March 2022
Liz - Ginza - March 2022
日系AV女 - Melbourne CBD - Line ID: lxxgirls - March 2022
Natalie - 223A Buckley Street, Essendon - March 2022
Hanna - Masquerades - March 2022
Lin - 82 Arthur Street, St Albans - March 2022
Bella - Darlinghurst - February 2022
Yasmin - California Club - March 2022
Angie - 433 Dorset Road, boronia - March 2022
Flavia Muniz - Waterloo - 0405338580 - February 2022
Angelina - 141 Boronia Rd, Boronia - March 2022
Anna - Brunswick - 0491677880 - March 2022
Marry - Box Hill - 0410978321 - March 2022
Anna - Burwood East - 0421739216 - March 2022
Sydney - Octopuses - March 2022
Mona - Pyrmont - 0450495635 - March 2022
Nat - Garden of Eden, Banyo - March 2022
Adrienne - Rhodes - 0401322320 - March 2022
Annie - Lovehouse - February 2022
Selena - Penrith - March 2022
Grace - The Nightshade - March 2022
Taylor - Manhattan Terrace - February 2022
Sia - Ginza Empire / 479 / 278 - March 2022
Kay - No 5 Marrickville - March 2022
Serena - Tarneit - 0475295696 - March 2022
Chloe - Bodyline - March 2022
Megan - 346 Victoria Street North Melbourne - March 2022
Mercedes - Black Opal - March 2022
Amy - Seaford - March 2022
Lulu and Lily - Mulan Massage, 4/330 Melbourne Road, Newport - February 2022
Angel - 84A Hampden Rd, Artarmon - March 2022
Nari - Docklands - 0402269816 - March 2022
Juhi She - North Melbourne - 0426621553 - February 2022
Tanya - Melbourne CBD - 0449562192 - February 2022
Linda - Hoppers Crossing - March 2022
Zarlee - The Erotic, 207 Currie St, Adelaide CBD - February 2022
Cara - Level 1, 555 Whitehorse Road, Mitcham - March 2022
Kee - 79 Boronia Road, Boronia - March 2022
Coco - Recharge Station, 12 Station St, Nunawading - March 2022
Lisa - Blackburn - March 2022
Coco - No 5 Marrickville - March 2022
Aria - Docklands - 0484543094 - March 2022
Jasmine - Moon Club - March 2022
YoYo - Malvern East - 0491011383 - March 2022
Rosa - Boxhill - Line Butterfly - March 2022
Kiki - 1/20C Blackburn Road, Blackburn - March 2022
Coco - Recharge Station, 12 Station St, Nunawading - March 2022
Alice - Clarinda - 0421458065 - March 2022
Michelle - 195a Hampshire Road, Sunshine - March 2022
Lisa - Shop 7, 20-22 Anglo Road, Campsie - March 2022
Alice - Camberwell - March 2022
Sarah - St Kilda - 0493127631 - March 2022
Miki - Boronia - February 2022
Maeve - Collingwood Confidential - March 2022
Candy - Shop 111, Centreway, Collins Street, Melbourne CBD - March 2022
Nadia - Bangkok Retreat Thai Massage, 537 North Road, Ormond - March 2022
Irene - Green Day Spa - Chennai, India - February 2022
Jessie - Massage at Central, Level 1, 423 Elizabeth Street, Surry Hills - March 2022
Mia - Preston - 0473909966 - March 2022
Marissa - 6/4 Old Princes HIghway, Beaconsfield - March 2022
Tokyo - Sansabai, 191 Buckley St Essendon - March 2022
Mia - Chadstone - 0451457102 - March 2022
Lyn - Melbourne CBD - 0405288115 - March 2022
Kimmy - Esther Relaxtion Massage, 375B Springvale Road, Springvale - March 2022
Bella - Silk Lotus - March 2022
Claire - Thi's Massage and Relaxation, 417 Buckley Street, Essendon - March 2022
Valentina - 312 St Kilda Road, St Kilda - March 2022
Denise - Midas Massage - March 2022
Kim - 1/640 Elizabeth Street, Melbourne CBD - March 2022
Tiffany - Bentleigh - March 2022
Nani - Apricot Brothel - Barcelona - March 2022
Sei Sei - Greensborough - March 2022
Amy - Pussycats - February 2022
Clara - 1/20C Blackburn Road, Blackburn - March 2022
Jasmine - Preston - 0432464181 - March 2022
Emily - St Marys - March 2022
Natalia - The Boardroom - March 2022
Amanda - Brunswick West - 0432492694 - March 2022
Annie - Noble Park - 0423321286 - March 2022
Leejin - Southbank - 0411096637 - March 2022
Linda - Nunawading - March 2022
JoJo - Box Hill - 0422850416 - March 2022
Katie - Docklands - March 2022
Katya - Oasis of the North - March 2022
Dior - Blue Krystal - January 2022
Rachel - Docklands - 0402333413 - December 2021
Hiromi - Melbourne CBD - Line ID: hiromilove9 - March 2022
Kate - Melbourne CBD - 0410949887 - March 2022
Eva - Meadowbank - March 2022
Brandi - The Boardroom - March 2022
Helen - Red Lantern - March 2022
Jasmine - 3/43 High Street, Preston - March 2022
Lisa - Mitcham - March 2022
Nyla - Ginza Empire - March 2022
Jessica - 65 Dumfries Street, Deer Park - March 2022
Cherry - Pussy Galore - March 2022
Lilly - 62 Wright Street, Sunshine - March 2022
BiBi - 2/1295 Nepean Highway, Cheltenham - March 2022
Anna - Winnellie, NT - March 2022
Unknown - Mascot - March 2022
Kimmy - St Albans - March 2022
Tina - Narre Warren - Wechat ID: 0433051268 - January 2022
Suki - Bodyrotic - March 2022
Mia - Werribee - March 2022
Lucy - Mt Gravatt - 0449594898 - March 2022
Annie - Noble Park - 0423321286 - March 2022
Sarah - Melbourne CBD - March 2022
Tina - Flame Angels - March 2022
Sunny - Scarlet Lady - March 2022
Jenny - Yarraville - March 2022
Miss Holly - Melbourne - 0432293309 - March 2022
Tina-Narre Warren- wechat id:0433051268- January 2022
Clara - 1/20C Blackburn Road, Blackburn - March 2022
Kiki - 1/20C Blackburn Road, Blackburn - March 2022
Hannah - 1/20C Blackburn Road, Blackburn - March 2022
Dasha - Manhattan Terrace - March 2022
Paula - 6 Main Street, Greensborough - March 2022
Annie - Noble Park - 0423321286 - March 2022
Honey - Red Lantern - March 2022
Lucy - Patterson Lakes - March 2022
Yaya - Drummoyne - March 2022
Katie - New Palace - March 2022
Jessie - North Strathfield - Feburary 2022
Rebecca - Artarmon - February 2022
Summer - 191 Buckley Street, Essendon - March 2022
Linda - Artarmon - March 2022
Sky - Artarmon - January 2022
Jenny - Tecoma - March 2022
Cindy - Artarmon - February 2022
Mina Kim - Southbank - 0458732249 - March 2022
Wendy - Artarmon - January 2022
Rita - 365b Victoria Street, Abbotsford - March 2022
Jessica - Burwood - 0439083426 - March 2022
Yuki - Far Eastern Relaxation - March 2022
Joey - Wei's Chinese Massage, Ringwood Square Shopping Center, Shop 7A 59/65 Maroondah Highway, Ringwood – March, 2022
Ava - Hampton - March 2022
Angela - 3 Sisters Camberwell - March 2022
Grace - Club Hallam - March 2022
Yona - Richmond - March 2022
Dior - Ginza Empire - March 2022
Joy - Artarmon - March 2022
Grace - Maison D'Amour - March 2022
Amanda - Smithfield Sakura, 689A The Horsley Drive, Smithfield - March 2022
Rosa - Boxhill - Line ID: bx345 - March 2022
Jessica - Kew - March 2022
Nan - Parramatta - March 2022
Sasha - 734 Waverley Road, Malvern East - March 2022
Sierra - Spellbound - March 2022
Candy - Hattha Thai, 46a Beach Street, Frankston - March 2022
Jessica - Ringwood - 0439083426 - March 2022
Anna - Collingwood - March 2022
Michelle - North Melbourne - March 2022
Olivia and Michelle - Ryde - March 2022
Mia - Parramatta - February 2022
Vivian - 106 Railway Avenue, Ringwood East - March 2022
Phoebe - The Boardroom - March 2022
Lucy - Pleasure Planet - March 2022
Anna - Burwood East - 0421739216 - March 2022
Julie - 62 Wright Street, Sunshine - March 2022
Barbie - southbank - 0452149605 - March 2022
Summer - 373 Clarendon St, South Melbourne - January 2022
Lyn - Melbourne CBD - 0405288115 - March 2022
Sofia - Greensborough - March 2022
WaWa - 490 Bell Street, Pascoe Vale South - March 2022
Suki - Box Hill - March 2022
Annie - 845 Glen Huntly Road, Caulfield - March 2022
Natty - WaWa Massage, 95A Atherton Road, Oakleigh - March 2022
Shirley - Hughesdale - March 2022
Alya - Manhattan Terrace - March 2022
Abby - Scarlet Lady - March 2022
Lisa - Malvern East - February 2022
Lulu - 4/330 Melbourne Rd, Newport - March 2022
Prisha - Southbank - 0460802024 - March 2022
Jackie - Cheltenham - March 2022
Elise - Level 1, 555 Whitehorse Road, Mitcham - March 2022
Noi - Orient Massage, 1/9 Sukhumvit Soi 24, Bangkok - March 2022
Pattaya update March 2022
Marcella - Melbourne CBD - 0412003003 - March 2022
Bella - 6/121 James St, Guildford - March 2022
Helen - Cheltenham - March 2022
Cindy - SouthBank - 0435219896 - March 2022
Yuri - Dream Heaven Nuru Massage, Bangkok - March 2022
Liya - Darlinghurst - March 2022
Yuri - Dream Heaven Nuru Massage, Bangkok - March 2022
Juhi She - Southbank - 0426621553 - March 2022
Prada - Kuala Lumpur - 0136788638 - February 2022
Ady - Glenroy - Febraury 2022
Mimi - 521 High Street, Northcote - March 2022
Tina - 6A Church Street, Bayswater - March 2022
TS Sandy - 192 Warrigal Road, Oakleigh - March 2022
Yoyo - Pussy Galore - March 2022
Cayla - North Strathfield - March 2022
Koochie - 18A Boronia Road, Vermont - March 2022
Veronica - Prahran - 0413309683 - March 2022
Jeney - 52 Station Street, Sandringham - March 2022
Chloe - Preston - March 2022
Sunny - Melbourne CBD - 0466138827 - February 2022
Annie - 106 Railway Avenue, Ringwood East - March 2022
Jenny - Melbourne CBD - Wechat: jenny_aksj - March 2022
JS 3 - Box Hill - Line ID: clubmel - March 2022
Lily - Box Hill South - March 2022
Breha - 0475145203 - Caulfield - February 2022
Nari - Southbank - 0402269816 - March 2022
Cherry - CBD - 0421662113 - March 2022
Emily - Carlton North - March 2022
Elle - Collingwood Confidential - March 2022
Kat - 43 Tope Street - February 2022
Franka - Kew - March 2022
Ice - 5 Labuan Square, Norlane - March 2022
Paris - Footscray - 0424556010 - March 2022
Terri - Moonee Ponds - March 2022
Young Cindy - Southbank - 0435219896 - March 2022
Ally - Artarmon - March 2022
Skye - 204 Bell Street, Heidelberg Heights - March 2022
Lia - Hawthorn - March 2022
Elle - Collingwood Confidential - March 2022
Jinjin - 418 Bell Street, Pascoe Vale South - March 2022
Annie - Noble Park - 0423321286 - March 2022
Maria - St Marys - March 2022
Issy - 417 Buckley Street, Essendon - March 2022
Summer - California Club - March 2022
Chrystal - Docklands - 0404800483 - March 2022
Air - Honey Bee Massage, 261/4 Soi Sukhumvit 22, Bangkok - March 2022
Leejin - Southbank - 0411096637 - March 2022
Paka - Lek Massage, 674-674/1 Sukhumvit 24, Bangkok - March 2022
Mimi - Phoenix Massage, 18 The Mall, Heidelberg West - March 2022
Beyonce - Melbourne CBD - Line ID: clubmel - March 2022
Honey - Brisbane CBD - 0422988946 - March 2022
Mika - Brisbane CBD - 0450664942 - February 2022
Moon Moon - Royal Asian - March 2022
Vicky - Bangkok Thai, Ormond - March 2022
Amy - 440 Bridge rd, Richmond - March 2022
Kim - Brisbane CBD - February 2020
Cherry - Red Lantern - February 2022
Kate - Red Lantern - January 2022
Kee - Boronia - March 2022
May - Hocking Ladies - February 2022
Casey - 223a Buckley Street, Essendon - March 2022
Chrystal - Docklands - 0404800483 - March 2022
Dior - Blue Krystal - February - 2022
Bella - Coburg - March 2022
Veronica - Phraran - 0413309683 - March 2022
Coco - No 5 Marrickville - March 2022
Laura - 115a High Street, Kew - March 2022
Sas - Parkdale - 0476409970 - January 2022
Jaya Lucente - Melbourne - 0449868731 - March 2022
Ally - 226a Glenferrie Road, Malvern - March 2022
Kee - Boronia - 0410458851 - March 2022
Angel - Artarmon - March 2022
Sugar -18a Boronia Road, Vermont - March 2022
Angela - Blackburn - March 2022
Marissa - 2/16 Watt Street, Sunshine - March 2022
Paula - Northcote - March 2022
Sabrina - Kew - March 2022
Sonya - 8 Burwood - March 2022
Lisa Akira - 0406991211 - & Juhi She - Melbourne CBD - 0426621553 - March 2022
Sophie - 159a Eley Road, Blackburn South - March 2022
Katie - JAD, 160 High Street, Kew - March 2022
Celine - 1144 North Road, Oakleigh South - March 2022
Angelina - Croydon 219 - January 2022
Mona - 143 High Street, Thomastown - March 2022
Roosa - 82 Arthur Street, St Albans - March 2022
Ivy - 6 Sun Crescent, Sunshine - March 2022
Helen - 226a Glenferrie Road, Malvern - March 2022
Camila - 511A Whitehorse Road, Mitcham - March 2022
Joy - Melbourne CBD - 0476266051 - March 2022
Amy - Royal City Massage, 1C Aisla Street, Box Hill South - March 2022
Madeline - Southbank - 0421615077 - March 2022
Jenny - 621 Plenty Road, Preston - March 2022
Amber - Westminster Secrets - March 2022
Amanda - 90 Auburn Road, Hawthorn - March 2022
Sammy - 60 Ryrie St, Geelong - March 2022
Kara - Ormond - March 2022
Michelle - 192B Bulleen Road, Bulleen - March 2022
Kate - Melbourne CBD - 0412182860 - February 2022
Minako - 114 Stephen Street, Yarraville - March 2022
Madeline - South Melbourne - 0421615077 - March 2022
Sasha - Moonee Ponds - 0402268180 - March 2022
Lisa - My Alibi - February 2022
Lily - Flame Angels - March 2022
Cleo - Bodyline - March 2022
Lisa - Ingleburn Angels - March 2022
Ellie Chase - Sydney - 0450 615 816 - March 2022
Anna - Burwood East - 0421739216 - March 2022
Jessica - 247 Springvale Road, Springvale - March 2022
JS Two - Melbourne CBD - Line ID: clubmel - March 2022
Jasmine - 346 Victoria Street, North Melbourne - March 2022
Kate - Boondall - 0412440966 - March 2022
Elsie Lane - Sydney - 0412 159 882- March 2022
Summer - St Kilda - March 2022
Jenny - Braybrook - March 2022
Bella - Oakleigh - 0419978507 - March 2022
Chloe - Preston - March 2022
Leejin - Southbank - 0411096637 - March 2022
Sohee - Southbank - 0401306331 - March 2022
Jojo - Melbourne CBD - 0450168699 - March 2022
Mia - South Melbourne - 0432757022 - March 2022
Kayla - Ascot Vale - 0411816789 - March 2022
Diana - Melbourne CBD - 0478807301 - March 2022
Lily - Hoppers Crossing - 0468834373 - March 2022
Amy - 179a Sunshine Road Tottenham - March 2022
Vivian - 1/20C Blackburn Road, Blackburn - March 2022
August - Ginza Empire - March 2022
Otoma - Melbourne CBD - Line ID: ozsmallhouse - March 2022
Tia - Boxhill - aus_babe5 - March 2022
JS ONE - Melbourne CBD - Line ID: clubmel - March 2022
Kate - 1468 Anzac Ave, Kallangur - March 2022
Cindy - Blackburn - 0431769066 - March 2022
Anna - Burwood East - 0421739216 - March 2022
Hannah - Oriental Angels - March 2022
Angie - The Grand Massage, 243 Swan Street, Richmond - March 2022
Chrystal - Docklands - 0404800483 - March 2022
Cathy - 191 Buckley Street, Essendon - March 2022
Karli - Club 8 - March - 2022
Flora - Blackburn - March 2022
Leejin - Southbank - 0411096637 - March 2022
Lisa - 3/387 Station Street, Thornbury - March 2022
Lolita Lopez - Canberra - 0481291069 - March 2022
Emma - Silk Lotus - March 2022
Carolina - Greensborough - March 2022
Alana - Castle Hill - 0437777718 - March 2022
Hibiki - Ginza 479 - February 2022
Sha Sha - Newport - March 2022
Lexi - Darwin - 0436403987 - February 2022
Cici - Ringwood East - March 2022
Mimi and Suki 43 Atkinson St Chadstone February 2022
Mia - Silk Lotus - March 2022
Nina - Club 859 - March 2022
Alice - Hughesdale - March 2022
Kelly - 141 Boronia Rd, Boronia - March 2022
Stella - Ginza Club - March 2022
Paris - West Footscray - 0424556010 - March 2022
Annie - Noble Park - 0423321286 - March 2022
Mistress Ivy - Southbank - 0474128994 - March 2022
Maritina - Melbourne CBD - 0411936032 - March 2022
Linda - Vermont - February 2022
Joy - Maison D'Amour - March 2022
Angela - Relax Massage, 234 Parramatta Road, Stanmore - March 2022
Lisa - 3/387 Station Street, Thornbury - March 2022
Naru Kazeni - Auckland - 0210681309 - March 2022
Mistress Ivy - Southbank - 0474128994 - March 2022
Tina - 1/88 Boronia Road, Boronia - March 2022
Rosie - 95a Atherton Road, Oakleigh - March 2022
Annie - Noble Park - 0423321286 - March 2022
Bianca - Melbourne CBD - March 2022
Aya - 111/259 Collins Street, Melbourne CBD - March 2022
Lydia - 195A Hampshire Road, Sunshine - March 2022
Gina - Corio - 0422135793 - February 2022
Grace - 42 Gladesville - February 2022
Snow - Candy Club - March 2022
Rebecca - 84A Hampden Rd, Artarmon - March 2022
Nicole - Nova Thai, 29 Heatherdale Rd, Ringwood - March 2022
Cici - Oriental Massage, 632 North Road, Ormond - Feburary 2022
Olivia and Michelle - Ryde Massage, 2 Pope St Ryde - March 2022
Grace - Maison D Amour - March 2022
Alice - Northgate - 0406472922 - March 2022
Candice - Bundoora - 0402804310 - March 2022
Kat - Virginia - Locanto User: Ssnrisbane - March 2022
Linda - 373 Clarendon Street, South Melbourne - March 2022
Emily - Saigon Princess, 2/222 Queen Street, St Marys - March 2022
Sasa - Camberwell - March 2022
Rita - Carrum Down - March 2022
Megan - The Boardroom - February 2022
Mia - The Boardroom - February 2022
Sophie - Kew - March 2022
Chloe - Bodyline - March 2022
Jenny - Boronia - February 2022
Mia - Preston - 0473909966 - March 2022
Lulu - Lily Massage, 5/294 High Street, Preston - March 2022
Naomi - Ginza Club - February 2022
Emily - Club 8 - March - 2022
Saule - Southbank - 0493066352 - March 2022
小太阳 (Little sun) - Melbourne CBD - Line ID: aus_babe5 - February 2022
Shirley - Pure Massage, 115 Pacific Hwy. North Sydney - March 2022
Paula Latina - Docklands - 0401532055 - March 2022
Yaya - Vermont - March 2022
Mercedes - A Touch More Class - February 2022
Vicki - 743 High Street Preston - March 2022
Vivian - 13a Hall Street, Moonee Ponds - March 2022
Katy James - Moorooka - 0487559265 - February 2022
Jessie - 227 North Strathfield Massage , 227 Concord Road, Strathfield - March 2022
Billie Hart - Sydney CBD - 0421333831 - March 2022
Louise - Minto - February 2022
Emma - South Melbourne - March 2022
Joy & Annie - Upper Ferntree Gully - February 2022
Leejin - Southbank - 0411096637 - March 2022
Jessica - Springvale - March - 2022
Diana - Melbourne - 0483186695 - March 2022
Juna - Carindale - 0402642606 - February 2022
Melissa - 660 Plenty Road, Preston - March 2022
Lulu - 193 Queens Parade, Clifton Hill - March 2022
Chrystal - Docklands - 0404800483 - February 2022
Akriti - Dandenong - March 2022
Sweet Love - Melbourne CBD - 0402270879 - March 2022
Maddie - St Kilda - 0490247444 - March 2022
Rebecca - 84A Hampden Rd, Artarmon - March 2022
Camille - Club 859 - January 2022
Zoe - 131 Bell Street, Coburg - March 2022
Alisha - Mitcham - March 2022
Red Mendes - Melbourne CBD - 0435945936 - March 2022
Lucy - Pleasure Planet - March 2022
Bianca - 119 Station Street Malvern - March 2022
Lisa - Oriental Plums - March 2022
Victoria - West Melbourne - March 2022
Joy - 84A Hampden Rd, Artarmon - March 2022
Skye - 84A Hampden Rd, Artarmon - March 2022
Jessica - 65 Dumfries Street, Deer Park - March 2022
Yoyo - Yan Li Massage, 58 Lindsay St, Hamilton - March 2022
Gigi Bibi - Southbank - 0481958748 - March 2022
Nina - Perth CBD - 0416546459 - January 2022
Jojo - Ginza Club - January 2022
Nina - 223 St Georges Road, Northcote - March 2022
Poppy - Le Boudoir - February 2022
TS Nadia Bandaw - Granville - 0433725069 - February 2022
Yua - Box Hill - Line ID: bx345 - March 2022
Sophie - 247 Springvale Road, Springvale - March 2022
Suki - Mitcham - March 2022
Crystal - Springvale - 0401347380 - March 2022
Eden - Carnegnie - 0493261079 - March 2022
Summer - Bodyline Yarraville - March 2022
Jacinda Q - Southbank - 0424975805 - March 2022
Lisa - Craigieburn - March 2022
Olivia - Tree of life, 511A Whitehorse Road, Mitcham - March 2022
Tina - 621 Plenty Road, Preston - March 2022
Summer - Ginza Empire - March 2022
Dona - Heidelberg Heights - February 2022
BB - Melbourne CBD - March 2022
Vicky - Rhodes - 0402976859 - March 2022
Melony - 1429A Toorak Road, Camberwell - March 2022
Alice Ferraz - Fremantle - 0481140371 - February 2022
Nikki - Perth CBD - 0451811426 - March 2022
Ariana - Perth CBD - 0423487666 - February 2022
Paulina - Perth CBD - 0426124687 - January 2022
Kaylee Bliss - Perth - 0451244673 - February 2022
Tiffany - Perth CBD - 0422351466 - January 2022
Cindy - 84A Hampden Rd, Artarmon - March 2022
Alana Fox - Oakleigh - 0487049838 - March 2022
Gizelle - Durban South Africa - February 2022
Cassie - Croydon - Locanto ID: fitforyou - February 2022
Angela - Melbourne CBD - Line ID: asianangels1688 - March 2022
Linda - 84A Hampden Rd, Artarmon - March 2022
Sas - Parkdale - 0476409970 - February 2022
Pixie Styx - Studio Honeys - March 2022
Jessica - Kew - February 2022
Kristen Jade - Redfern - 0481316369 - January 2022
Brooke Bardot - Footscray - 0406988017 - March 2022
Zahra - Collingwood - 0481979326 - February 2022
Alice - 144a Buckley Street, Essendon - March 2022
Ivy - The Boardroom - March 2022
Kara - 459 Victoria Street, Abbotsford - March 2022
Vicki - Bellevue 12 - February 2022
Saki - Butterflys of Blackburn - March 2022
Karmy - 82 Arthur Street, St Albans - March 2022
Alana Fox - Oakleigh - 0487049838 - March 2022
Poppy - Manhattan Terrace - March 2022
Missy - Melbourne CBD - 0421309788 - February 2022
Billie - Melbourne - 0491952877 - February 2022
Jasmine - 3/43 High Street, Preston - March 2022
Lisa - 172 high Street, Kew - March 2022
Lisa - 3/387 Station Street, Thornbury - March 2022
Rhianna - 26 Hocking Babes - March 2022
Tamile - Donvale - 0483874601 - March 2022
Nikka - Melbourne CBD - Line ID: clubmel - March 2022
Kimmy- 82 Arthur Street, St Albans - March 2022
Karmy - 82 Arthur Street, St Albans - March 2022
Coco - Oak Park - March 2022
Natty - 320A Victoria Street, North Melbourne - March 2022
Tash - Glenroy - 0422493848 - March 2022
Summer - 191 Buckley Street, Essendon - March 2022
Lily - 579 Plenty Road, Preston - March 2022
Crystal - Springvale - 0401347380 - March 2022
Jessie - Arokoya, 120 St Kilda Road, St Kilda - March 2022
Jenny - 163 Dryburgh Street North Melbourne, March 2022
Angela - 106 Railway Avenue, Ringwood East - March 2022
Grace - Maison D'Amour - March 2022
Connie - Cleos on Nile - March 2022
Sasha - Le Boudoir - February 2022
Candice - Bundoora - March 2022
Mina - Mulgrave - March 2022
Nikka - Melbourne CBD - Line ID: mel_kitty - March 2022
Ivy - Collingwood Confidential - March 2022
Melena - Spellbound - March 2022
Naomi - No 5 Marrickville - March 2022
Chelsea - Studio Honeys - March 2022
Cherry - Box Hill - 0432915322 - March 2022
Rachel - Oakleigh - March 2022
Lilly - Ferntree Gully - February 2022
Hailey - Preston - March 2022
Natalie - 95a Atherton Road, Oakleigh - March 2022
Annie - Noble Park - 0423321286 - March 2022
Ivy - Brunswick West - March 2022
Angel White - Melbourne CBD - Snapchat: bbblu2020 - March 2022
Sarina Song - Melbourne CBD - 0466765300 - March 2022
Honey - Carlton - 0478889885 - March 2022
Michelle - 106 Railway Avenue, Ringwood East - March 2022
Samantha - Camberwell - February 2022
Karmy - 82 Arthur Street, St Albans - March 2022
Grace - The Boardroom - January 2022
Leejin - Melbourne CBD - 0411096637 - March 2022
Hanna - Pussycats - March 2022
Saule - Southbank - 0493066352 - March 2022
Abbey - 626 Drummond Street South, Redan - March 2022
Ella - Southbank - 0468943006 - March 2022
Amy - 1b Agnes Avenue, Balwyn North - March 2022
Jasmine - Hamlyn Heights - March 2022
Rachel - Enfield - March 2022
Amy - 15/1-3 Princess Street, St Albans - March 2022
Rita - Frankston - March 2022
Nadine - 50 Camp Road, Broadmeadows - March 2022
Missy - Melbourne CBD - 0421309788 - March 2022
Yuki - Werribee - March 2022
Amy - Imperial Silk, Phillips Arcade, Moonee Ponds - March 2022
Tahlia - Collingwood Confidential - March 2022
Mia - 734 Waverley road Malvern East - March 2022
Gia - Collingwood Confidential - February 2022
Lisa - Tarneit - 0435849345 - March 2022
Annie - Noble Park - 0423321286 - March 2022
Tia - Bussaba Thai Massage, 681 Nicholson Street, Carlton North - March 2022
Jade - Camberwell - March 2022
Rosie - Dunoon Massage, 9 Dunoon Court, Mulgrave - March 2022
Crystal - Springvale - 0401347380 - March 2022
Happy - Greensborough - March 2022
Rachel - Enfield - March 2022
Selina - 750 Heidelberg Road, Alphington - March 2022
Julia - Melbourne CBD - 0417506582 - March 2022
Rara - Brisbane CBD - 0423932170 - January 2022
Melissa - Mulan Massage, 4/330 Melbourne Road, Newport - March 2022
Tina - 6a Church Street, Bayswater - March 2022
TS Bella - 192 Warrigal Road, Oakleigh - March 2022
朵朵 - Melbourne CBD - 0487867888 - March 2022
Nari 007 - Docklands - 0402269816 - March 2022
Sarah - 192B Bulleen Road, Bulleen - March 2022
Chloe - Preston - 0432464181 - March 2022
Sarah - Rainbow Dolls - February 2022
Kim - Belmont - March 2022
Mo - Silk Lotus - March 2022
Karmy - St Albans - March 2022
Amanda - Essendon - March 2022
Clara - Prahran - 0432661262 - February 2022
Ella - 4/330 Melbourne Road, Newport - February 2022
Gina - Camberwell - March 2022
Zena - Kew - March 2022
Hazel - 146A Rosebank Avenue, Clayton South - March 2022
Ellie - 192B Bulleen Road, Bulleen - March 2022
Cici -18a Boronia Road, Vermont - February 2022
Evelyn - Club 859 - February 2022
Georgia - Gotham City - February 2022
Veronica - Prahran - 0413309683 - February 2022
Yoko - Rainbow Garden - February 2022
Mimi - Pussycats - March 2022
Amanda Queen European - Hobart -0448439935 - March 2022
Thailand Adventures with D, ...again - March 2022
Nana - 215b Nepean Highway, Gardenvale - March 2022
Anne - Abbotsford - February 2022
Rae - Red Door - Canberra - February 2022
April May - The Boardroom - February 2022
Maddie - St Kilda - 0490247444 - February 2022
Mackenzie - Carlton - 0468529699 - March 2022
Oriole - Geelong - 0447965088 - February 2022
Sweet Love - 0402270879 - March 2022
Mary - Box Hill - Line ID: Bx345 - March 2022
Kitty - Gardenvale - March 2022
Julie - 19 Melbourne Road, Drumcondra - March 2022
Yuki - Canterbury - March 2022
Marina - Bodyline - February 2022
Selena Lam - Sydney CBD - 0477575085 - February 2022
Lily - Melbourne CBD - February 2022
Amber - Preston - Locanto: AmberLee24 - March 2022
Mia - 283 Spring St, Reservoir - March 2022
Star - No 5 Marrickville - March 2022
Angela - 43 Atkinson Street, Chadstone - February 2022
Venus - Bowen Hills - 0421087812 - February 2022
Happy - 373A Springvale Road, Springvale - February 2022
Apple - 283 Spring Street, Reservoir - Februaray 2022
Yumi - No 5 Marrickville - February 2022
Nicole - Cranbourne - March 2022
Hang - St Albans - 0481433469 - March 2022
Grace - Seaholme - March 2022
Amy - Mulgrave - February - 2022
Ada - Eastgardens- wechat id ada666-777 - March 2022
Jessica - SSMassage, 240 Coventry Street, South Melbourne - March 2022
Coco - Preston - March 2022
Karen - Sydney - 0450 978 837 - March 2022
Bree - Hobart - 0423357930 - February 2022
Rachel - Sydney Baby Massage - March 2022
Jenny - 621 Plenty Road, Preston - March 2022
Sue - Oakleigh South - March 2022
Belle - Bell Park - 0452236532 - March 2022
Kamilar - Glebe - February 2022
SaSa - Chatswood - 0498199145 - March 2022
Demi - Balaclava - 0420450064 - March 2022
Rachel - Windsor - 0493060216 - February 2022
Molly - Oriental Angels - February 2022
Linda - Salah Thai, 49A Morton Street, Clayton - March 2022
Phoebe - North Melbourne - February 2022
Nam Rung - St Albans - March 2022
Abby - The Boardroom - January 2022
Annie - Noble Park - 0423321286 - March 2022
Mona - Thomastown - March 2022
Jessie - Mulgrave - March 2022
Chrystal - Docklands - 0404800483 - March 2022
Sara - Arokoya, 120 St Kilda Road, St Kilda - March 2022
Monica - 541 Plenty Rd, Preston - March 2022
Tina - Parramatta Blossum Massage, Level 1, 267 Church Street, Parramatta - March 2022
Faii - Essendon - January 2022
Daisy - Canterbury - February 2022
Joy - North Melbourne - February 2022
Yoyo - 891 Burke Road, Camberwell - March 2022
Annie - Noble Park - 0423321286 - March 2022
Lucy - Blue Krystal - March 2022
Laila - Melbourne CBD - 0448166763 - March 2022
Cici - Oriental Angel - January 2022
Vicki - Melbourne CBD - March 2022
Kimmy - 82 Arthur Street, St Albans - March 2022
Yuko - purple garden relaxation - February 2022
Coco - flame angels - February 2022
Bea - Seaford - March 2022
Jasmine - Preston - 0432 464 181 - March 2022
Amanda - Brunswick West - 0432 492 694 - March 2022
Annie - Noble Park - 0423 321 286 - March 2022
Leejin - Southbank - 0411 096 637 - March 2022
JoJo - Box Hill - 0422 850 416 - March 2022
Na rung - 82 Arthur street, St Albans - March 2022
Maeve - Collingwood Confidential - February 2022
Jessica - Phoenix Relaxation - March 2022
Yuki - Melbourne CBD - 0421352983 - March2022
Melissa - Glen Waverley - Bx345 - February 2022
Liya - Sydney baby massage, 18 Hargrave Street, Darlinghurst - March 2022
May - Box Hill - Bx345 - February 2022
Janne - Melbourne CBD - 0421196692 - January 2022
Sarah Jane - St Kilda - 0478065732 - February 2022
Bexleigh Day - Melbourne CBD - 0435281177 - January 2022
Yoyo - 541 Plenty Rd Preston - March 2022
Hannah - Boronia - February 2022
TS Fifi - 192 Warrigal Road, Oakleigh - March 2022
Demi - The Forum - February 2022
Vivienne - 13A Hall Street, Moonee Ponds - March 2022
Julie - WaWa Massage, 95A Atherton Road, Oakleigh - March 2022
Sophie - Hanabi, 111/259 Collins St, Melbourne - March 2022
Myndie - Melbourne CBD - 0420383832 - March 2022
Sunny - 68C South Parade, Blackburn - March 2022
Marcella - Melbourne CBD - 0412003003 - February 2022
Ivy Harper - West Melbourne - 0478 597 355- March 2022
Yuuna - Melbourne CBD - Line ID: clubmel - March 2022
Mel Mello - Southbank - 0410214060 - February 2022
Sasha - Newport - February 2022
Kate - Melbourne - 0410949887 - February 2022
Jessica - Preston - February 2022
Kristina - The Boardroom - February 2022
Amy - Pussycats - March 2022
Alice - 141 Boronia Road, Boronia - February 2022
Tina - Bayswater -March 2022
Mandy - Bayswater - February 2022
Lily - Preston - March 2022
Cara - Box Hill South - February 2022
Pixie Fern - Northcote - Twitter: pixiesbeenbad - March 2022
Rhia Jordan - Melbourne CBD - 0487108860 - February 2022
Reianna Li - North Ryde - 0403020229 - March 2022
Mizuki - Melbourne CBD - Line ID: aus_babe5 - February 2022
Mina - 82 Arthur Street, St Albans - March 2022
Mia - Reservoir - February 2022
Jenny - Noble Park - 0412628856 - March 2022
Julia - Melbourne CBD - 0417506582 - March 2022
Polly - City - Line ID: bx345 - February 2022
Chrystal - Docklands - 0404800483 - February 2022
Tatiana - Southbank - 0466237846 - March 2022
J Hina - Ginza - February 2022
Xiao An - Melbourne CBD - Lxxgirls, Line ID: lxxgirls - March 2022
Unknown - Hot Pepper Massage, 6 Pascoe Vale Rd, Moonee Ponds - February 2022
Abby - California Club - January 2022
Rose - Le Boudoir - January 2022
JS Two - Melbourne CBD - Line ID: clubmel - February 2022
Myer - Sydney Baby Massage, 18 Hargrave Street, Darlinghurst - March 2022
Mia - Chadstone - 0451457102 - March 2022
Charlie Valentine - Melbourne CBD - 0401389733 - February 2022
Shami - 303 Waverley Road, Malvern East - February 2022
Hanna - 1144 North Road, Oakleigh South - March 2022
Heidi - Flora Massage, Shop 8, 57 Synnot Street, Werribee - March 2022
Crystal - Springvale - 0401347380 - February 2022
Rachel - Docklands - 0402333413 - February 2022
Nini - Pings Body Care, Shop 9, Level 1, The Paramount, 108 Bourke Street, Melbourne CBD - March 2022
Kitty Morgan - Melbourne CBD - 0450348507 - February 2022
Hannah - Gotham City - February 2022
Tina - 6a Church Street, Bayswater - March 2022
Anna - 555 Highett Road, Highett - March 2022
Melony - 1429A Toorak Road, Camberwell - March 2022
Elena - 1429A Toorak Road, Camberwell - March 2022
Miya - Phoenix Relaxation - March 2022
Candice - Bundoora - Kik/Whatsapp/Signal - January 2022
Chrystal - Docklands - 0404800483 - February 2022
Sienna Starr - Rosana - 0432347656 - Feburary 2022
Yuki - 68C South Parade, Blackburn - February 2022
Savannah Del Mar - Glen Waverley - 0411785869 - February 2022
Mona - Pyrmont - 0450 495 635 - March 2022
Adrienne - Rhodes - 0401 322 320 - March 2022
Amber - 1/20C Blackburn Road, Blackburn - February 2022
Luna - Rainbow Dolls - March 2022
Sophia - South Yarra - 0422814476 - March 2022
Naomi - Ginza 278 - February 2022
Yoona - 480 Dorset Road, Croydon North - March 2022
Angie - 4/32 Thaxted Parade, Wantirna - March 2022
Vanessa - Collingwood Confidential - February 2022
Lulu - 16 errol street, north melbourne - February 2022
Divya - Coburg - February 2022
Tiffany - 12 Station Street, Nunawading - February 2022
Monica - 226a Glenferrie Road, Malvern - March 2022
Bella - Club 741 - January 2022
Ava - Malvern East - March 2022
Yuki - 555 Highett Road, Highett - March 2022
Jessica - Burwood East - 0439083426 - March 2022
Mia - Malvern - 0451457102 - February 2022
Exotic Evonka - Southbank - 0424552068 - January 2022
Nam Rung - St Albans - March 2022
Kelly - Maison D'amour - February 2022
Leah - Brisbane CBD - 0457286131 - March 2022
Iris - Brisbane CBD - 0458861537 - March 2022
Kate - Melbourne CBD - 0412182860 - February 2022
Madeline - South Melbourne - 0421 615 077 - March 2022
Sasha - Moonee Ponds - 0402 268 180 - March 2022
Suji - Melbourne - 0401 478 000 - March 2022
Missy - Melbourne CBD - 0421 309 788 - April 2022
Jessie Marie - Melbourne CBD - 0431 172 167 - March 2022
Juhi She - Sydney - 0426 621m553 - April 2022
Sandy - Carnegie - 0419 013 599 - April 2022
Savannah Delmar - 0411 785 869 - March 2022
Grace Quinn - Melbourne CBD - 0435 989 238 - March 2022
Chloe Sakai - Preston - 0450 281 215 - March 2022
Chloe - Club Hallam - February 2022
Mary - 116 Gents Club - March 2022
Mimi + Jenny - Chadstone - 0437421006 - March 2022
Coco - Richmond - March 2022
Best - Melbourne CBD - 0432230628 - Feburary 2022
Mina Kim - Melbourne CBD - 0458 732 249 - March 2022
Paula - Docklands - 0401 532 055 - March 2022
Nina Everleigh - Melbourne CBD - 0417 656 856 - January 2022
Petra Fox - Richmond - 0451099048 - February 2022
Hina - Clayton South - 0477618259 - February 2022
Savannah Del Mar - Glen Waverley - 0411785869 -February 2022
Yoko - Geelong CBD - February 2022
Bella - Ormond - February 2022
Ce Ce - Epping - February 2022
Veronica - Moonee Ponds - February 2022
Hang - St Albans - 0481433469 - February 2022
Kimmy - St Albans - March 2022
Kylie Kennedy - Docklands - 0413394752 - February 2022
Candice - Bundoora - Whatsapp 0402804310 - March 2022
Krystal - Boronia - February 2022
Andrea - Southbank - 0432070306 - February 2022
Mimi - 39 Tope St - February 2022
Nicole - Nova Thai, Massage 29 Heatherdale Rd, Ringwood - March 2022
Lily - Blackburn South - March 2022
Joy - 1468 Anzac Avenue, Kallangur - March 2022
Sammi - The Boardroom - February 2022
Amy - 1/275 Springvale Road, Springvale - February 2022
Mari - Werribee - February 2022
Olivia - 511a Whitehorse Road, Mitcham - February 2022
Monica - Nunawading - March 2022
Vivien - 1/20C Blackburn Road, Blackburn - February 2022
Anny - Star Biker Bar, Khao Lak, Phang Nga, Thailand - February 2022
Jessica - 68C South Parade, Blackburn - February 2022
Khao Lak update, Phang Nga province, Thailand
Stacey229 - Cranbourne North - February 2022
Eva - 440 Bridge Road, Richmond - February 2022
Rachel - Docklands - 0402333413 - February 2022
Prisha Varrier - Southbank - 0460802024 - February 2022
Codi - Fantasy Dreams - March 2022
Lisa - Bundoora - 0415949638 - February 2022
Coco - Carnegie - 0449765197 - February 2022
Yomi - Nunawading - February 2022
Lisa - Bundoora - 0415949638 - March 2022
Jaya Lucente - Oakleigh South - 0449868731 - February 2022
Canny - North Strathfield - February 2022
Chelsea - Le Boudoir - February 2022
Niki - Jacarranda Massage, Emu Plains - February 2022
Somi - Ginza Club - February 2022
Miss Scarlett - Kilsyth - 0415753294 - February 2022
Melissa - 159a Eley Rd, Blackburn - Feburary 2022
Kate - Melbourne CBD - 0410949887 - January 2022
Ashley Maison - Melbourne CBD - 0483838029 - February 2022
Jamie - Gotham City - January 2022
Padi - Club No 9 - January 2022
Tracy - Hampton East - February 2022
Elsie Lane - Sydney - 0412159882- March 2022
Hibiki - Melbourne CBD - Line ID: odeconomy - March 2022
JS Two - Melbourne CBD - Line ID: clubmel - February 2022
Tiffany - 649 Burwood Road, Hawthorn - February 2022
Alexia - Ginza 479 - January 2022
Coco - Stanmore - February 2022
Miss Scarlett - Kilsyth - 0415 753 294 - February 2022
Ellie Chase - Sydney - 0450 615 816 - March 2022
Breha - 0475 145 203 - Caulfield - February 2022
Nari - Southbank - 0402 269 816 - March 2022
Sunny - Melbourne CBD - 0466138827 - February 2022
Cherry - CBD - 0421662113 - March 2022
Kate - Boondall - 0412 440 966 - March 2022
Flavia Muniz - Waterloo - 0405 338 580 - February 2022
Vani - Essendon - 0402 834 881 - February 2022
Anna - Brunswick - 0491 677 880 - March 2022
Marry - Box Hill - 0410 978 321 - March 2022
Anna - Burwood East - 0421 739 216 - March 2022
Maddie - St Kilda - 0490 247 444 - February 2022
Mackenzie - Carlton - 0468 529 699 - March 2022
Oriole - Geelong - 0447 965 088 - February 2022
Sweet Love - Melbourne CBD - 0402 270 879 - March 2022
Kate - Melbourne CBD - 0410 949 887 - January 2022
Ashley Maison - Melbourne CBD - 0483 838 029 - February 2022
Kylie Kennedy - Docklands - 0413 394 752 - February 2022
Savannah Del Mar - Glen Waverley - 0411 785 869 -February 2022
Sas - Parkdale - 0476 409 970 - January 2022
Jaya Lucente - Melbourne - 0449 868 731 - March 2022
Lisa - Bundoora - 0415 949 638 - March 2022
Lucy - Mt Gravatt - 0449 594 898 - March 2022
Kitty Morgan - Melbourne CBD - 0450 348 507 - February 2022
Nittha - Parramatta - 0420 610 711 - March 2022
Leah - Brisbane CBD - 0457 286 131 - March 2022
Young Cindy - Southbank - 0435 219 896 - March 2022
Selena Lam - Sydney CBD - 0477 575 085 - February 2022
Annie - Noble Park - 0423 321 286 - March 2022
Mistress Ivy - Southbank - 0474 128 994 - March 2022
Maritina - Melbourne CBD - 0411 936 032 - March 2022
Iris - Brisbane CBD - 0458 861 537 - March 2022
Mia - Malvern - 0451 457 102 - February 2022
Yasmine - Bass Hill - 0451 792 533 - March 2022
Exotic Evonka - Southbank - 0424 552 068 - January 2022
Jenny - Chadstone - 0437 421 006 - March 2022
Best - Melbourne CBD - 0432 230 628 - Feburary 2022
Sohee - Southbank - 0401 306 331 - March 2022
Jojo - Melbourne CBD - 0450 168 699 - March 2022
Mia - South Melbourne - 0432 757 022 - March 2022
Kayla - Ascot Vale - 0411 816 789 - March 2022
Diana - Melbourne CBD - 0478 807 301 - March 2022
Lily - Hoppers Crossing - 0468 834 373 - March 2022
Mia - Chadstone - 0451 457 102 - March 2022
Leejin - Southbank - 0411 096 637 - March 2022
Leejin - Melbourne CBD - 0411 096 637 - March 2022
Kristen Jade - Redfern - 0481 316 369 - January 2022
Brooke Bardot - Footscray - 0406 988 017 - March 2022
Zahra - Collingwood - 0481 979 326 - February 2022
Billie Hart - Sydney CBD - 0421 333 831 - March 2022
Charlie Valentine - Melbourne CBD - 0401 389 733 - February 2022
Miss Holly - Melbourne - 0432 293 309 - March 2022
Chrystal - Docklands - 0404 800 483 - February 2022
Lolita Lopez - Canberra - 0481 291 069 - March 2022
Tatiana - Southbank - 0466 237 846 - March 2022
Lisa Akira - 0406 991 211 - March 2022
Crystal - Springvale - 04013 473 80 - February 2022
Pixie Fern - Northcote - Twitter: pixiesbeenbad - March 2022
Rhia Jordan - Melbourne CBD - 0487 108 860 - February 2022
Marry - Box Hill - 0410 978 321 - March 2022
Anna - Burwood East - 0421 739 216 - March 2022
Alana - Castle Hill - 0437 777 718 - March 2022
Vicky - Rhodes - 0402 976 859 - March 2022
Alice Ferraz - Fremantle - 0481 140 371 - February 2022
Nikki - Perth CBD - 0451 811 426 - March 2022
Ariana - Perth CBD - 0423 487 666 - February 2022
Gina - Corio - 0422 135 793 - February 2022
Paulina - Perth CBD - 0426 124 687 - January 2022
Kaylee Bliss - Perth - 0451 244 673 - February 2022
Tiffany - Perth CBD - 0422 351 466 - January 2022
Alana Fox - Oakleigh - 0487 049 838 - March 2022
Reianna Li - North Ryde - 0403 020 229 - March 2022
Rachel - Docklands - 0402 333 413 - February 2022
Petra Fox - Richmond - 0451 099 048 - February 2022
Amanda Queen European - Hobart -0448 439 935 - March 2022
Hina - Clayton South - 0477 618 259 - February 2022
Chrystal - Docklands - 0404 800 483 - February 2022
Sienna Starr - Rosana - 0432 347 656 - Feburary 2022
Red Mendes - Melbourne CBD - 0435 945 936 - March 2022
Nina - Perth CBD - 0416 546 459 - January 2022
TS Nadia Bandaw - Granville - 0433 725 069 - February 2022
Paris - Footscray - 0424 556 010 - March 2022
Honey - Brisbane CBD - 0422 988 946 - March 2022
Mika - Brisbane CBD - 0450 664 942 - February 2022
Alice - Northgate - 0406 472 922 - March 2022
Candice - Bundoora - 0402 804 310 - March 2022
Bella - Oakleigh - 0419 978 507 - March 2022
Crystal - Springvale - 0401 347 380 - March 2022
Eden - Carnegnie - 0493 261 079 - March 2022
Jacinda Q - Southbank - 0424 975 805 - March 2022
Sophia - South Yarra - 0422 814 476 - March 2022
Rara - Brisbane CBD - 0423 932 170 - January 2022
Angel White - Melbourne CBD - 0431279266- March 2022
Sarina Song - Melbourne CBD - 0466 765 300 - March 2022
Honey - Carlton - 0478 889 885 - March 2022
朵朵 - Melbourne CBD - 0487 867 888 - March 202 2
Nari 007 - Docklands - 0402 269 816 - March 2022
Cherry - Box Hill - 0432 915 322 - March 2022
Janne - Melbourne CBD - 0421196692 - January 2022
Sarah Jane - St Kilda - 0478 065 732 - February 2022
Bexleigh Day - Melbourne CBD - 0435 281 177 - January 2022
Myndie - Melbourne CBD - 0420 383 832 - March 2022
Marcella - Melbourne CBD - 0412 003 003 - February 2022
Chloe - Preston - 0432 464 181 - March 2022
Diana - Melbourne - 0483 186 695 - March 2022
Juna - Carindale - 0402 642 606 - February 2022
Clara - Prahran - 0432 661 262 - February 2022
Mel Mello - Southbank - 0410 214 060 - February 2022
Mina Kim - Southbank - 0458 732 249 - March 2022
Anna - Burwood East - 0421 739 216 - March 2022
Chrystal - Docklands - 0404 800 483 - March 2022
Prisha - Southbank - 0460 802 024 - March 2022
Marcella - Melbourne CBD - 0412 003 003 - March 2022
Chloe Sakai - Preston - 0450 281 215 - March 2022
Annie - Noble Park - 0423 321 286 - March 2022
Diana - Melbourne - 0483 186 695 - March 2022
Alana Fox - Oakleigh - 0487 049 838 - March 2022
Missy - Melbourne CBD - 0421 309 788 - February 2022
Billie - Melbourne - 0491 952 877 - February 2022
Tamile - Donvale - 0483 874 601 - March 2022
Tash - Glenroy - 0422 493 848 - March 2022
Crystal - Springvale - 0401 347 380 - March 2022
Lydia - 195A Hampshire Road, Sunshine - March 2022
Sweetie - Rainbow Dolls - January 2022
Kendall - Oasis of the North - February 2022
Natasha - The Boardroom - December 2021
Brandi - The Boardroom - December 2021
August - California Club - February 2022
Nari - Docklands - 0402269816 - February 2022
Lucky - Stanmore - January 2022
Lisa - Carlton North - Febraury 2022
Coco - Stanmore - February 2022
Beena - Kew - February 2022
Bobo - Enfield - January 2022
Sophie - St Kilda - 0452552083 - February 2022
King - Collingwood Confidential - February 2022
Ayla - Windsor - 0450705355 - February 2022
BB - Sari Thai Massage, 187a Victoria Rd, Drummoyne - February 2022
Lana - Lavender Flower Massage, shop 6/53 Synnot street, Werribee - February 2022
Kim - 247 Springvale Road, Springvale - February 2022
Kyla - Collingwood Confidential - February 2022
Jenny - 240a Warrigal Road, Camberwell - February 2022
Lisa - Bundoora - 0415949638 - February 2022
Mui Mui - Wynyard Blossom - February 2022
Koni - 3/43 High Street, Preston - February 2022
Annie - Noble Park - 0423321286 - February 2022
Lily - 62 Wright Street, Sunshine - February 2022
Lucy - 541 Plenty Road, Preston - February 2022
Yoyo - Blackburn - February 2022
Annie - My Relax Corner, 6B Alchester Crescent, Boronia - February 2022
Sarah - Chadstone - 0451457102 - February 2022
Emma - Red Lantern - February 2022
Sia - Ginza 479 - January 2022
Jessica - Frankston - February 2022
Nicole - 29 Heatherdale Road, Ringwood - February 2022
Susan - The Cherry Tree Garden - February 2022
Bobo - 3/38 Margaret Street, Moonee Ponds - January 2022
Coco - Oak Park - February 2022
Sasha - Haymarket - 0451049657 - February 2022
Lisa -Tarniet - 0435849345 - Februry 2022
Ann - Sweet Care Massage, Shop 9/409 Victoria Street, Abbotsford- February 2022
King - Collingwood Confidential - February 2022
Lily - Carlton North - February 2022
Eva - Essendon - February 2022
Ruby - 219 Ascot Vale Road, Ascot Vale - February 2022
Mai - Ginza Empire - January 2022
Bera - 78 Whitehorse Road, Deepdene - February 2022
Chloe - Preston - February 2022
Jenny - Blackburn - January 2022
Adeline - Gotham City - January 2022
Anya - Melbourne CBD - 0412893681 - February 2022
Isabella - Spellbound - February 2022
Lilly - Shop 111 Centreway Arcade, Level 1 259-263 Collins Street, Melbourne - February 2022
Tamile - Donvale - 0483874601 - February 2022
Maddie - St Kilda - 0490247444 - February 2022
小太阳 (Little sun) - Melbourne CBD - Line ID: aus_babe5 - February 2022
Sweet Love - Melbourne CBD - 0402270879 - February 2022
Valerie - Collingwood Confidential - January 2022
Ivy - Melbourne CBD - 0414 775 392- February 2022
Honey - Heidelberg Angel - February 2022
Katie - Level 1, 33 Macedon Road, Templestowe Lower - February 2022
Uee - No 5 Marrickville - February 2022
Erika - Mitcham - February 2022
Mary Kay - Melbourne CBD - 0478022369 - February 2022
Aria Aviva - Southbank - 0432243302 - February 2022
Anna - 29 High Street, Glen Iris - February 2022
Lilly - 482a Neerim Road, Murrumbeena - February 2022
Julie - Sunshine - February 2022 Reacted
Chantel - 39 Tope Street - February 2022
Rommy - California Club - February 2022
Joey - Wei's Massage - Ringwood Square Shopping Center, Shop 7A - 59/65 Maroondah Highway, Ringwood VIC 3134 - February 2022
Vicky - Liverpool - 0451837493 - February 2022
Paris - Melbourne - 0400295553 - February 2022
Coco - Drumcondra - February 2022
Katie Lee - Dandenong - 0473588361 - January 2022
Issy - 417 Buckley Street, Essendon - February 2022
Jessica - Norlane - February 2022
Rihanna - Number 1 - February 2022
Bianca - Red Light Relaxation - February 2022
Yoyo - Pussy Galore - February 2022
Nari 007 - Docklands - 0402269816 - February 2022
Candy - Phoenix Relaxation - February 2022
Ki Ki - 1/11B Joseph Street Lidconbe - February 2022
Hang - St Albans - 0481433469 - February 2022
Mia - Club Keys - February 2022
Mi Mi - 1/11B Joseph Street, Lidcombe - February 2022
May - Box Hill South - February 2022
Kylie - Miss Heavens - February 2022
Chilli - 0498485519 - Wantirna - February 2022
Sara - Dee Why - February 2022
Apple - My Alibi - February 2022
Midnight Reign - Bacchus Marsh - 0468367530 - February 2022
Jaimie Bianca - Saint Kilda - 0449805982 - February 2022
Sweet- 15 / 1-3 Princess Street- St Albans- February 2022
Bianca - Chatswood - 0404458233 - February 2022
Dana - Bodyrotic - February 2022
Joy - Northcote - February 2022
Kendall - Melbourne CBD - 0401756802 - January 2022
Micky - Preston - February 2022
Annie - Noble Park - 0423321286 - February 2022
Emily Ashford - Brisbane - 0415506973 - January 2022
Rosie - Octopuses - February 2022
Lulu - 79 Boronia Rd, Boronia - February 2022 Reacted
JS Two - Melbourne CBD - Line ID: clubmel - February 2022
Krystal - boronia - 0404 848 503 - February 2022
Ally - Club 859 - December 2021
Kate - Collingwood Confidential - February 2022
Sienna Jayde - The Boardroom - January 2022
Mimi - 163 Dryburgh Street, North Melbourne - February 2022
Lola - Club 859 - January 2022
Sophie - Boronia - February 2022
Beth - South Yarra - 0467481446 - February 2022
Mimi - 163 Dryburgh Street, North Melbourne - February 2022
Lucy - 1 Murray Place, Ringwood - February 2022
Chrystal - Docklands - 0404800483 - February 2022
Bianca - Red Light Relaxation Center - February 2022
April - Silk Lotus - February 2022
Zoe - Club 859 - November 2021
Dekota - St Albans - 0481136741 - February 2022
Phoenix - Presidential Suite - February 2022
Lily - Sunshine - January 2022
Sasa - Edithvale - February 2022
Kelly Jade - South Bank - 0499324003 - January 2022
Lisa - 1/11B Joseph Street, Lidcombe - February 2022
Cherry - Rainbow Dolls - February 2022
Mina - St Albans - February 2022
Daniella - 160 High Street, Kew - February 2022
Yuyu - Epping - 0492950159 - February 2022
Annie - My Relax Corner, 6B Alchester Crescent, Boronia - February 2022
Rachel Gold - Melbourne CBD - 0423686284 - January 2022
Bella - Essendon - January 2022
Kimi- Doncaster - Line: kimispa3250 - February 2022
Jane - 88 Somerville Rd, Yarraville - February 2022
Cyndi - Bayswater - February 2022
Abbey - Ballarat - February 2022
Holly Rose Parker - Melbourne CBD - 0412997412 - January 2022
Summer - Deer Park - February 2022
Jayla - 479 Ginza - February 2022
Monica - Melbourne CBD - 0478582455 - February 2022
Angel - 42 Gladesville - February 2022
Coco - Carnegie - 0449765197 - Febuary 2022
Mizuki - Melbourne CBD - Line ID: clubmel - February 2022
Saule - Southbank - 0493066352 - February 2022
Rachel - Windsor - 0493060216 - February 2022
Fendi Cruz - 0432263711 - Melbourne CBD - February 2022
Kaycee - Kew - February 2022
Chloe - Preston - 0411921067 - February 2022
Chloe - Preston - February 2022
Yumi - Oakleigh - January 2022
Janet - 12 Station Street, Nunawading - February 2022
Yuri - Artarmon - February 2022
Ivy - Stanmore - February 2022
Jessica - Sunshine - 0403977108 - February 2022
Julie - 734 Waverley Road, Malvern East - February 2022
Amy - West Footscray - February 2022
Sunny - Ultimates - February 2022
Jessica - Broadmeadows - February 2022
Adrienne - Rhodes - 0401322320 - February 2022
Chloe - Preston - February 2022
Lily - 62 Wright Street, Sunshine - February 2022
Katrina - Port Melbourne - February 2022
Miya - Chadstone - 0468874965 - February 2022
Vivian - White Orchid Thai Massage, 1/44 Warra Street, Kooyong - February 2022
Lora - ACT Pretty Girls - February 2022
Sherry - 1/11B Joseph Street Lidcombe - February 2022
Judy - 1/11B Joseph Street Lidcombe - February 2022
Wendy - 641 Plenty Rd Preston - February 2022
Madeline - Southbank - 0421615077 - February 2022
Annie - 845 Glen Huntly Rd, Caulfield South - February 2022
Jasmine - 346 Victoria Street, North Melbourne - February 2022
Ami - 163 Dryburgh Street, North Melbourne - February 2022
Mi - Rainbow Dolls - February 2022
Monica - Melbourne CBD - 0478582455 - February 2022
Marni - Epping- February 2022
Laila Voss - Southbank - 0431582305 - February 2022
Ruby - 12 Station St, Nunawading - February 2022
Bella - 1593 Fertree Gully Rd, Knoxfield - February 2022
Lulu - Melbourne CBD - February 2022
Miyoko - Yarraville - February 2022
Emily - JAD Therapies, 160 High Street, Kew - February 2022
Sarah Jane - St Kilda - 0478065732 - February 2022
Annie - Noble Park - 0423321286 - February 2022
Moon - Springvale - 0421109863 - February 2022
Lisa - Noble Park - 0431657789 - January 2022
Lulu - 79 Boronia Road, Boronia - January 2022
Lisa - My Alibi - February 2022
Candice - Bundoora - Signal 0402804310 - February 2022
Vivian - North Strathfield - January 2022
Jina - CBD Sydney - January 2022
Chin Chin - Sydney CBD - January 2022
Chloe - 54 Howard Street, North Melbourne - February 2022
Tina -Aspara Massage, 690 Sydney rd Brunswick- February 2022
Samantha - Rosebud - 0426976746 - January 2022
Petra Fox - Richmond - 0451099048 - February 2022
Maya - Southbank - 0413832945 - February 2022
Ruby - Nunawading - February 2022
Jenny - 39 Tope Street - February 2022
Rachel - Docklands - 0402333413 - February 2022
Chanel - Pussycats - December 2021
Joy - Melbourne CBD - 0476266051 - February 2022
Emma - Bua Baan Thai Massage, 681 Nicholson Street, Carlton North - February 2022
Meet - 134 High Street , Kew - February 2022
Maya - bodyline - February 2022
Joy - Altona - February 2022
Jenny - Yarraville - January 2022
Sohee - Southbank - 0401306331 - Febuary 2022
Tamile - Donvale - 0483874601 - February 2022
Maya - Richmond - February 2022
Nunu - Yokos, 55 Bridge Street, Rydalmere - February 2022
Candy - No 5 Marrickville - February 2022
Nadia - Sydney CBD - 0434462755 - February 2022
Chrystal - Docklands - 0404800483 - February 2022
Selena Lam - Sydney - 0477575085 - February 2022
Amy - 112-114 Wheatsheaf Rd, Glenroy - February 2022
Jasmine - Mitcham - January 2022
Bella - 10/477 Burwood Highway, Vermont South - February 2022
Rima - Box Hill South - February 2022
May - Box Hill - Line ID: bx345 - February 2022
Mimi - 72 Poath Rd, Hughesdale - February 2022
Cindy - Taylors Gentlemans Retreat - February 2022
Angela - Rainbow Dolls - February 2022
Destiny - Melton - 0478158451 - February 2022
Cici - Oriental Orchids - February 2022
Gina - Corio - 0422135793 - February - 2022
Yaya - Chadstone - February 2022
Tina - 1/88 Boronia Road, Boronia - February 2022
Jessica - 247 Springvale Road Springvale - February 2022
Tina - 555 Highett Road, Highett - February 2022
Maddie - St Kilda - 0490247444 - February 2022
Sugar - Collingwood Confidential - December 2021
Yoki - Truganina - 0404878963 - February 2022
Vicky - Malvern - February 2022
Cat - Top 12 Rowville - February 2022
Zara - No 5 Marrickville - December 2021
Vivian - 376 Pitt St, Sydney - February 2022
Cristal - Melbourne - 0488181808 - February 2022
Ruby - Chill Massage, Concord West - February 2022
Lulu - Hocking Ladies - February 2022
April - Silk Lotus - January 2022
Trixie - The Boardroom - February 2022
Sasha - 11 Moore Street, Moonee Ponds - February 2022
Bianca - Collingwood Confidential - February 2022
Vivian - Venus Babes - February 2022
Wiki - Blackburn - February 2022
Nicole - Blackburn - February 2022
Honey - Masquerades - February 2022
Amy Love - Docklands - 0401557236 - February 2022
Claudia Woods - Melbourne CBD - 0422903912 - February 2022
Emma - Blue Krystal - January 2022
Rachel - Prahran - 0493060216 - February 2022
Chandi - Melbourne CBD - Kik: Chandibabe - January 2022
Lamborghini - Melbourne CBD - 0466496238 - February 2022
Hibiki - Melbourne CBD - 0482689999 - January 2022
Evie - California Club - February 2022
Blair - The Boardroom - January 2022
Lisa - 545 Glenferrie Rd, Hawthorn - February 2022
Marina - Melbourne CBD - 0431194269 - February 2022
Angelina - Maison d'amour - February 2022
Gif - Seaford - February 2022
Crystal - Springvale - 0401347380 - February 2022
Gaby - Hamilton - 0431117269
Maria - Springvale - February 2022
Sherry - Pussycats - February 2022
Eileen - 3/38 Margaret street Moonee Ponds - February 2022
Ocean - Warrandyte - 0423876449 - February 2022
Sarah - 91 Mcintyre Road, Sunshine North - February 2022
Tiffany - Chadstone - 0493092803 - Febuary 2022
Rima - 1C Aisla Street, Box Hill South - January 2022
Misty - Westminster Secrets - January 2022
Jezebel - Club Pleasure - February 2022
CiCi - 632 North Road, Ormond - February 2022
Sunny - 411 Swan Street, Richmond - February 2022
Clara - Windsor - 0432661262 - February 2022
Anita - Rainbow Dolls - February 2022
Bella - California Club - February 2022
Olenka - Melbourne - 0460890361 - February 2022
Jane - 88 Somerville Road, Yarraville - February 2022
Yumi - 521 High Street, Northcote - February 2022
Tina - 555 Highett Road, Highett - February 2022
Samantha - Seaford - 0426246802 - December 2021
Mika - Butterflys of Blackburn - February 2022
Lana - Tree of Life, 511A Whitehorse Road, Mitcham - February 2022
Ami - 82 Arthur Street, St Albans - February 2022
Tiffany - Chadstone - 0493092803 - Febuary 2022
Wendy - Level 1 555 Whitehorse Road, Mitcham - February 2022
Fergie - Port Melbourne - 0413117555 - February 2022
Summer - Clayton - December 2021
Cindy - Melbourne CBD - February 2022
Yumi - O'Connor - January 2022
Rebecca - Ginza 278 - February2022
Mona - 143 High Street, Thomastown - February 2022
Anna - Alphington - February 2022
Emily - Epping - January 2022
Hang - St Albans - 0466235081 - February 2022
Lisa - Blackburn - February 2022
Vivian - Melbourne CBD - 0421317282 - February 2022
Jessica - Saigon Princess, 2/222 King St, St Marys, Sydney - February 2022
Jenifer - Tarneit - 0405915867 - February 2022
Misha - Norlane - February 2022
Akriti - Level 1 294a Kings Way - South Melbourne - February 2022
Chloe - Preston - 0411 921 067 - February 2022
Anna - 243 Swan Street, Richmond - February 2022
Chanal - Margate - South Africa - February 2022
Annie - Noble Park - 0423321286 - February 2022
Kathy - 68 Circular Road, Singapore - January 2022
Paula - Docklands - 0401532055 - February 2022
Nathy Browm - Melbourne CBD - 0405778955 - January 2022
Niko - 12 Station Street, Nunawading - February 2022
Michelle - Sunshine - February - 2022
Chompoo - Suphansa Massage, Soi Buakhao, Pattaya - February 2022
Isabella St James - Melbourne CBD - 0423222745 - January 2022
Nittha - Parramatta - 0420610711 - February 2022
Kiki - Chadstone - 0437421006 - February 2022
Felicity - Thairapeutic Massage, Suite 27, Level 2, 650 George Street, Sydney CBD - February 2022
Anna - 555 Highett Road, Highett - February 2022
Ne - No 5 Marrickville - February 2022
Angela - Sunshine - February 2022
Alice - Croydon South - February 2022
Hibiki - Melbourne CBD - LINE ID: odeconomy - February 2022
Anna - Scarlet Lady - February 2022
Nana - Bentleigh East - January 2022
Suki - Chadstone - February 2022
Lillian - Malvern East - January 2022
Belle - The Boardroom - February 2022
Ali Miyako - 192 Union Road, Ascot Vale - February 2022
Crystal - Springvale - 0401347380 - February 2022
Beachbabe - Corio - Contact Via Locanto - February 2022
Hanna - Carlton North - 0410809834 - February 2022
Aiya - Male, Maldives - January 2022
Suki - Silk Lotus - February 2022
Sarah Phoenix - Relaxation - February 2022
Sunny - Carlton - 0466138827 - February 2022
Cherie - Pussycats Burwood - February 2022
Rose - Gotham City - December 2021
Shanelle - Gotham City - January 2022
Paris - Burwood - December 2021
Jenny - Noble Park - 0412628856 - February 2022
Jane - Yarraville - February 2022
Melissa - Sunshine - February 2022
Sha Sha - Reservoir - February 2022
Demi - Balaclava - 0420450064 - February 2022
Laila - Lilly Massage, 268 St Kilda Road, St Kilda - February 2022
Kate - Melbourne CBD - 0412182860 - February 2022
Yoyo - Malvern East - 0491011383 - February 2022
Angie - 433 Dorset Rd, Croydon - February 2022
Kitty - Logan Central - February 2022
Rachel - Windsor - 0493060216 - February 2022
Fendi Cruz - 0432 263 711 - CBD - February 2022
Chloe - Preston - 0411 921 067 - February 2022
Sunny - Chadstone - February 2022
Abby - Redan - November 2021
Mina - Hawthorn - February 2022
Eva - 85 Canterbury Road, Canterbury - February 2022
Emma - Labuan Square Norlane - February 2022
Miruya - 4/330 Melbourne Road, Newport - February 2022
Hannah - 181 Smithfield Brothel - January 2022
Rose - Pink House,12 Norfolk Rd, Greenacre - January 2022
Niko Delevingne - Sydney CBD - 0473666619 - December 2021
Carly - The Boardroom - February 2022
Annabelle - The Boardroom - January 2022
Zoey - Blackburn - February 2022
Lamborghini - Melbourne CBD - KMP, LINE ID: aus_babe5 - February 2022
Natty - 320a Victoria Street, North Melbourne - February 2022
Mercedes - Black Opal - February 2022
Bianca - Collingwood Confidential - January 2022
Dior - Top 12 Rowville - February 2022
Valentina - The Boardroom - February 2022
Coco - Phoenix Relaxation - February 2022
Juhi She - North Melbourne - 0426621553 - February 2022
Anna - Alphington - February 2022
Alexia - JAD, 160 High Street, Kew - February 2022
Cathy - Essendon - January 2022
Jasmine - Mitcham - January 2022
Wendy - Craigieburn - December 2021
Jess - Prahran - 0401832838 - February 2022
Apple - Thornbury - February 2022
Wendy - Preston - February 2022
Hiromi - Melbourne CBD - 0432505532 - December 2021
Tamile - Donvale - 0483874601 - February 2022
Julie - South Melbourne - February 2022
Nora Knightley - Melbourne CBD - 0467523815 - February 2022
Wendy - Preston - February 2022
Mimi - Asian Star - December 2021
Hiromi - Melbourne CBD - 0432505532 - December 2021
Tamile - Donvale - 0483874601 - February 2022
Mikey - ACT Pretty Girls - December 2021
Lexi Fox - Hurstville - 0431936197 - February 2022
Chrystal - Docklands - 0404 800 483 - February 2022
Mika - Candy Club - February 2022
Cici - Shop 6 51-53 Synnot Street, Werribee - January 2022
Bella - Chill Massage - February 2022
Lisa - Shop 6 51-53 Synnot Street, Werribee - February 2022
Erika - Mitcham - February 2022
Angela - Sunshine - February 2022
Vicky - Rhodes - 0402976859 - February 2022
Joey - 68C South Parade, Blackburn - February 2022
Curvybabii (locanto name) - Melton - 0478158451 - February 2022
Kira - Moonee Ponds - February - 2022
Moon - Toowoomba Central Massage - February 2022
Nari 007 - Docklands - 0402 269 816 - February 2022
Amy - Reservoir - January 2022
Sasha - Preston - January 2022
Tina - West Heidelberg - 0412797306 - December 2021
Lucy - Heidelberg Height - 0411268838 - January 2022
Cindy - Blackburn - 0431769066 - December 2021
Judy - Box Hill - 0450027232 - December 2021
Michelle - North Melbourne - February 2022
Lucy - 163 Dryburgh Street, North Melbourne - February 2022
Paris - Melbourne - 0400 295 553 - February 2022
Katie Lee - Dandenong - 0473 588 361 - January 2022
Sam - 77 warrrigal Road Oakleigh- February 2022
Ally - Melbourne CBD - 0416513514 - February 2022
Petra Fox - Richmond - 0451 099 048 - February 2022
Vicky - Sunshine North - February 2022
Gi Gi - Melbourne CBD - February 2022
Lisa - Flora Massage, Shop 8, 57 Synnot Street, Werribee - February 2022
Demi - Balaclava - 0420450064 - February 2022
Isa - 1030 Heidelberg Road, Ivanhoe - February 2022
Elsa Snow - Melbourne CBD - 0431681599 - February 2022
Melody and Sassy Gee - Noble Park - 0402481497 - January 2022
Wendy - 181 Smithfield Brothel - February 2022
Perry - Melbourne CBD - 0431595096 - February 2022
Karen - 533 Willoughby - January 2022
Jenny - 429a Pitt Street - February 2022
Melody and Sassy Gee - Noble Park - 0402481497 - January 2022
Irish Molly - St. Kilda - 0472614641 - January 2022
Kelly - 197 Canterbury Road, Canterbury - February 2022
Lucy - Norlane - February 2022
Franka - Surrey Hills - February 2022
Kiki - Parramatta Blossom - January 2022
Jade - Aloha Massage, 1429a Toorak Road, Camberwell - February 2022
Shania - 134 high street, kew - February 2022
Demi - Westminster Secrets - January 2022
Chrystal - Docklands - 0404800483 - January 2022
Ella - Richmond - December 2021
Alexia - JAD, 160 High Street, Kew - February 2021
Cici - Ormond - February 2022
Michelle - North Lakes - February 2022
Rebecca - Ginza Empire - January 2022
Goddess Emily - Melbourne - 0433561378 - February 2022
Summer - 85 Canterbury Road, Canterbury - February 2022
Jessica - 65 Dumfries Street, Deer Park - February 2022
Nicole - Ginza Empire - February 2022
Danni - Preston - January 2022
Dani - Southbank - 0411561668 - January 2022
Lulu - Box hill south - February 2022
Nook - 1/512a Princess Highway, Rockdale - February 2022
Helen - Cheltenham - February 2022
Cindy - 817 Ballarat Road, Deer Park - February 2022
Flora - Braybook - February 2022
Kira - 1030 Heidelberg Road, Ivanhoe - February 2022
Candy - Bexley - February 2022
Eva - 717a High Street, Thornbury - February 2022
Kate - Melbourne CBD - February 2022
Tiffany - Mount Waverley - February 2022
Angela - 226A Glenferrie Road, Malvern - February 2022
Lulu - 79 Boronia Road, Boronia - February 2022
Hang - St Albans - 0481433469 - February 2022
Rachel - Docklands - 0402333413 - February 2022
Karina Dove - Macquarie Park - 0480165365 - February 2022
Cherry - Lidcombe - 0452387686 - January 2022
Lily - Sari Thai Massage, 187a Victoria Road, Drummoyne - February 2022
Lulu - 79 Boronia Road, Boronia - February 2022
Katie - Olympic Park - 0424118908 - February 2022
Hang - St Albans - 0481433469 - February 2022
Rachel - Docklands - 0402333413 - February 2022
Brooke Michaels - Sydney CBD - 0458816655 - February 2022
Hanna - 179a Sunshine Road, Tottenham - February 2022
Alisha - Hibiscus Pleasure - February 2022
Happy - 79 Boronia Road, Boronia - January 2022
Cherry - Rainbow Dolls - February 2022
Lola - Westside X - January 2022
Angela - Oakleigh South - January 2022
May - Box Hill - Line ID: bx345 - February 2022
Rima - Royal City Massage, 1C Aisla Street, Box Hill South - February 2022
Vivian - White Orchid Thai Massage - 1/44 Warra Street, Kooyong - January 2022
Paula - 6 Main Street, Greensborough - February 2022
Zoey - 1a North Shore Road, Norlane - February 2022
Busty Hiromi - Melbourne CBD - 0432505532 - January 2022
Lily - Sari Thai Massage, 187a Victoria Road, Drummoyne - February 2022
Jum - Dive Bar, Soi Chaiyapoon, Pattaya - January 2022
Mia - Preston - 0473909966 - February 2022
Jaya Lucente - Oakleigh - 0449868731 - January 2022
Kayla - Ascot Vale - 0411816789 - February 2022
Edie - Collingwood Confidential - February 2022
Angela - Melbourne CBD - Line ID: asianangels1688 - January 2022
Rhianna - 26 Hocking Babes - January 2022
Coco - Moonee Ponds - January 2022
Kami - South Melbourne - 0493066352 - January 2022
Sweet Love - Melbourne CBD - 0402 270 879 - February 2022
Ivy - Melbourne CBD - 041477 392- February 2022
Charli - 283 Spring Street, Reservoir - February 2022
Crystal -19 Melbourne Road, Drumcondra - February 2022
Laila Voss - Southbank - 0431 582 305 - February 2022
Judy - South Melbourne - January 2022
Ivy - Cranbourne - January 2022
Sara - South Melbourne - January 2022
Kaycee - JAD, 160 High Street, Kew - January 2022
Lexi Fox - Hurstville - 0431 936 197 - February 2022
Mika - Butterflys of Blackburn - February 2022
Susan - 79 Boronia Road, Boronia - February 2022
Mandy - 240a Warrigal Road Camberwell - February 2022
Cassie - Ringwood - Locanto ID: Fitforyou - February 2022
Jenny - Pussycats - February 2022
Angel - 42 Gladesville - February 2022
Emily - Noble Park - 0413078349 - January 2022
Ai - Ginza Empire - February 2022
Kaycee - JAD, 160 High Street, Kew - February 2022
JM one - Melbourne - Line ID: clubmel - February 2022
Lucy - Club 859 - January 2022
Nana - Sandringham - January 2022
Tina - 1/88 Boronia Road, Boronia - February 2022
Jisoo - No 5 Marrickville - February 2022
Clara - Windsor - 0432661262 - February 2022
Lily - Melbourne CBD - February 2022
Bianca - Chatswood - 0404 458 233 - February 2022
Amber - Oriental Massage, 632 North Road, Ormond - Feburary 2022
Sally - The Black Opal - January 2022
Cheryl - Melbourne CBD - Line ID: XBT77 - February 2022
Jenny - Chadstone - 0416325965 - Fabruary 2022
Nikki - Chadstone - February 2022
Lina - 15/401-415 Maroondah Highway, Croydon North - February 2022
Amy - Balwyn North - February 2022
Annie - 106 Railway Avenue, Ringwood East - February 2022
Destiny - Melton - 0478158451 - February 2022
Melinda - Norlane - 0410464053 - February 2022
Lin - Belmont - January 2022
Lily - Sunshine -February 2022
Princess - Kealba - 0415755761 - February 2022
Anastasia - Cannon Hill - 0410710419 - January 2022
Dani - Southbank - 0411561668 - February 2022
Stella - Maribyrnong - 0499555392 - January 2022
Maggie - Silk Lotus - February 2022
Yoyo - Glen Waverley - January 2022
Annie - Noble Park - 0423 321 286 - February 2022
Paula - Docklands - 0401 532 055 - February 2022
Nathy Browm - Melbourne CBD - 0405 778 955 - January 2022
Chloe - Jasmine Thai Massage , 54 Howard St, North Melbourne - February 2022
Gaby - Southbank - 0422014525 - January 2022
Joy - Paradise Angels - January 2021
Wan - Werribee - February 2022
JS Two- Box Hill - Line ID: clubmel- February 2022
Yaya - 19 Hall Street, Newport - February 2022
Tina - Summerville Massage, Pyrmont - January 2022
Tamile - Donvale - 0483874601 - February 2022
Tina - Canterbury - February 2022
Taozi - Carlton - Line ID: mitaomm - January 2022
Mary Kay - Melbourne CBD - 0478 022 369 - February 2022
Aria Aviva - Southbank - 0432 243 302 - February 2022
Rebecca - Sunshine - February 2022
Yaya - Nunawading - February 2022
Hannah - 72 Poath Road, Hughesdale - February 2022
Moon - Springvale - 0421 109 863 - February 2022
Lisa - Noble Park - 0431 657 789 - January 2022
Candice - Bundoora - Signal 0402 804 310 - February 2022
Destiny - Melton - 0478 158 451 - February 2022
Michelle - 297 Victoria Street, West Melbourne - January 2022
Betty - Oasis Massage, 1/1397 Centre Road, Clayton - February 2022
Anny - Ringwood - February 2022
Cherry - Glenroy - February 2022
Jenny - Noble Park - 0412628856 - February 2022
Lisa - Pussycats - February 2022 Reacted
Samantha - Chatswood - 0414070725 - January 2022
Eden - 17b Macauley Place, Bayswater - January 2022
Lolli - Pussycats - February 2022
Adriana Malkova - Newcastle - 0478937934 - February 2022
Chrystal - Docklands - 0404800483 - February 2022
Bianca - Red Light Relaxation Centre - Feburary 2022
Cristal - Melbourne - 0488 181 808 - February 2022
Autumn - The Boardroom - January 2022
Natalie - Sydney CBD - 0404906825 - December 2021
Yaya - 621 Plenty Road, Preston - February 2022
Doris - Lilly Massage, St Kilda - February 2022
Isabella St James - Melbourne CBD - 0423 222 745 - January 2022
Nittha - Parramatta - 0420 610 711 - February 2022
Annie - Hastings - February 2022
Yumi - Chadstone - January 2022
Alisha - Cherry Tree Garden - January 2022
Vivian - Melbourne CBD - 0421317282 - February 2022
Kellie Smiles - BoxHill North - 0459937877 - February 2022
Franka - Surrey Hills - 0447438059 - January 2022
Natalie - Sydney CBD - 0404 906825 - December 2021
Julie - 68C South Parade, Blackburn - February 2022
Ashlee Grey - Browns Plains/Heritage Park - 0413919560 - January 2022
Veronica - Prahran - 0413309683 - February 2022
Eko - 1144 North Road, Oakleigh South - February 2022
Emma - Huntingdale - January 2022
Brianna - Club 859 - December 2021
Tiffany - 621 Plenty Road, Preston - January 2022
Assa - 78a Artarmon - February 2022
Michelle - 415A Victoria Street, Abbotsford - February 2022
Anna - 42 Gladesville - January 2022
Jessica - Bexley - January 2022
Nadia - Sydney CBD - 0434462755 - January 2022
JS TWO - Box Hill - Line ID: clubmel - February 2022
Kitty - 295 Waverley Road, Malvern East - January 2022
Ashley Maison - CBD - 0483838029 - December 2021
Mel - Ivanhoe - 0434480045 - February 2022
Cherry - Rainbow Dolls - February 2022
Angel - Lipstick Rydalmere - January 2022
Kandy - Phoenix Relaxation - February 2022
Ruby - 219 Ascot Vale Road, Ascot Vale - February 2022
Lulu - 193 Queens Parade, Clifton Hill - February 2022
Valentina - West End - 0405 728 846 - February 2022
Kylie - Canterbury - January 2022
Vicky - Melbourne CBD - 0420573060 - January 2022
Amy - 226a Glenferrie Road, Malvern - Febuary 2022
Vena - Elite Massage, Sydney CBD - January 2022
Bella - Silk Lotus - February 2022
Yumi - 1/640 Elizabeth Street, Melbourne CBD - January 2022
Holly Rose Parker - Melbourne CBD - 0412 997 412 - January 2022
Monica - Melbourne CBD - 0478 582 455 - February 2022
Sophie - St Kilda - 0452 552 083 - February 2022
King - Collingwood Confidential - February 2022
Ayla - Windsor - 0450 705 355 - February 2022
Nana - South Yarra - January 2022
Sarah - Malvern - December 2021
Nicky or Rachel - Sydney CBD - January 2022
Violet - A Touch More Class - February 2022
Polly - Pussycats - February 2022
Yumi - Narre Warren - January 2022
Jenny - North Melbourne - February 2022
Nisha - Dandenong - 0434883913 - February 2022
Chloe - Preston - 0411 921 067 - February 2022
Jessi - 200 Parramatta Road, Stanmore - February 2022
Maya - Southbank - 0413 832 945 - February 2022
Mayu - 278 Club - February 2022
Tami - 42 Nightshade Gladesville - January 2022
Chilli - 0498 485 519 - Wantirna - February 2022
Amy Love - Docklands - 0401 557 236 - February 2022
Sera - 42 Nightshade - January 2022
Chantale - Westminster Secrets - December 2022
Liz - 278 Club - January 2022
Yuki - 9a 540 Little Collins Street, Melbourne CBD - February 2022
Dekota - St Albans - 0481 136 741 - February 2022
Kendall - Melbourne CBD - 0401 756 802 - January 2022
Annie - Noble Park - 0423321286 - February 2022
Emily Ashford - Brisbane - 0415 506 973 - January 2022
Kelly Jade - South Bank - 0499 324 003 - January 2022
Nathy Browm - Melbourne CBD - 0405 778 955 - January 2022
Irish Molly - Elwood - 0472 614 641 - January 2022
Mikey - ACT Pretty Girls - December 2021
Clara - Toowong - 0472640533 - February 2022
Jenny - Seaford - 0420801985 - February 2022
Barbie - 82 Arthur Street, St Albans - January 2022
Ella - Melbourne CBD - 0491730254 - January 2022
Anna - 713 Mountain Highway, Bayswater - February 2022
Rache l- Prahran - February 2022
Mimi - Silk Lotus - February 2022
Saule - South Melbourne - 0493066352 - December 2021
Bianca - Bundoora - 0411670589 - December 2021
Susan - Paradise Angels - January 2022
Anchilli - Four Seasons Massage & Spa, 685 Centre Road, Bentleigh East - January 2022
Bailey - Airport West - 0478 931 633 - January 2022
Mimi - Pussycats - February 2022
Candice - Bundoora - Signal - February 2022
Sexy n Sweet - Leichhardt - 0474328895 - January 2021
Jin - 278 Club - January 2022
Elise - 192B Bulleen Road, Bulleen - February 2022
Sara - 1/323 Pascoe Vale Road Essendon - February 2022
Vicky - Liverpool - 0451 837 493 - February 2022
Emma - 95a Atherton Road, Oakleigh - January 2022
Nitha - Jordanville - 0403070081 - February 2022
Crystal - Springvale - 0401347380 - February 2022
Lexi - Club Hallam - December 2022
Chloe - Club Hallam - January 2022
Rachel - Windsor - 0493060216 - February 2022
Alyssa - 1/17 Sevenoaks Road, Burwood East - February 2022
Vicky - Rhodes - 0402976859 - February 2022
Fairy - No 5 Marrickville - February 2022
Elsa Snow - Melbourne CBD - 0431 681 599 - February 2022
Adrienne - Rhodes - 0401 322 320 - February 2022
Nora Knightley - Melbourne CBD - 0467 523 815 - February 2022
Lilli - Sunshine - January 2022
Melissa - Glen Waverley - 0450642658 - January 2022
Isabella - 511a Whitehorse Road, Mitcham - January 2022
Anna - 1b Agnes Avenue, Balwyn North - January 2022
Ivy - The Boardroom - January 2022
Gabby - Southbank - 0422014525 - February 2022
Chloe - Brisbane CBD - 0401789914 - January 2022
CC - Ormond - February 2022
Coco - Phoenix Relaxation - January 2022
Helen - Mill Park - January 2022
Mulan - 14 Atherton Street, Woolloongabba - January 2022
Candice - Lorraine Starr - February 2022
JM ONE - Melbourne CBD - Line: mel_kitty - February 2022
Bailey - Airport West - 0478931633 - January 2022
Lisa - Bundoora - 0415 949 638 - February 2022
Fairy - No 5 Marrickville - February 2022
Hang - St Albans - 0481433469 - February 2022
Lilli - Sunshine - January 2022
Melissa - Glen Waverley - 0450642658 - January 2022
Isabella - 511a Whitehorse Road, Mitcham - January 2022
Vivian - Melbourne CBD - 0421 317 282 - February 2022
Kellie Smiles - BoxHill North - 0459 937 877 - February 2022
Franka - Surrey Hills - 0447 438 059 - January 2022
Alice - Ginza - Janurary 2022
Sarah Jane - St Kilda - 0478 065 732 - February 2022
Tilly - Sakura 57 - January 2022
Boa - 42 Gladesville - 0413699274 - Janurary 2022
Vivian - Melbourne CBD - 0421317282 - January 2022
Annie - Noble Park - 0423321286 - January 2022
Anna - 690 Sydney Road, Brunswick - January 2022
Sasha - Haymarket - 0451 049 657 - February 2022
Vivian - Melbourne CBD - 0421317282 - January 2022
Bailey - Airport West - 0478 931 633 - January 2022 Reacted
Hang - St Albans - 0481 433 469 - February 2022
Claudia Woods - Melbourne CBD - 0422 903 912 - February 2022
Rachel Gold - Melbourne CBD - 0423 686 284 - January 2022
Rachel - Prahran - 0493 060 216 - February 2022
Lamborghini - Melbourne CBD - 0466 496 238 - February 2022
Hibiki - Melbourne CBD - 0482 689 999 - January 2022
Jessica - Ferntree Gully - February 2022
Beth - South Yarra - 0467 481 446 - February 2022
Coco - Doveton - January 2022
Jisoo - Ginza Club - January 2022
Bianca - Red Light Relaxation - January 2022
Gigi - Level 1/162 Russell Street, Melbourne CBD - January 2022
Annie - Noble Park - 0423 321 286 - February 2022
Breha - Caufield South - 0475145203 - January 2022
Valentina La Vey - West End - 0405728846 - February 2022
Madeline - Southbank - 0421 615 077 - February 2022
Monica - Melbourne CBD - 0478582455 - February 2022
Marina - Melbourne - 0449753419 - January 2022
Zara - Melbourne CBD - 0418752702 - January 2022
Kira - 11 Moore Street, Moonee Ponds - January 2022
Jasmine - 11 Moore Street, Moonee Ponds - January 2022
Honey - Red Lantern - January 2022 Reacted
Tina - 621 Plenty Road, Preston - January 2022
Anna - 743 High Street, Preston - January 2022
Alice Brinnie - Sydney CBD - 0405242956 - January 2022
Miki Smooch - Preston - 0424768135 - January 2022
Jessie - Oakleigh - January 2022
Rosie - Drumcondra - January 2022
Irish Molly - Elwood - 0472614641 - January 2022
Midnight Reign - Bacchus Marsh - 0468 367 530 - February 2022
Jaimie Bianca - Saint Kilda - 0449 805 982 - February 2022
Alice Brinnie - Sydney CBD - 0405 242 956 - January 2022
Fitforyou - Wantirna - Locanto ID: Fitforyou - January 2022
Nicky - Silk Lotus - January 2022
Sienna - Hocking Ladies - January 2022
Wendy - 2/16 Watt Street, Sunshine - January 2022
Venus - Phoenix Brothel 81 Zig Zag Lane, Crows Nest - January 2022
Bronnii - Oakleigh - 0481762207 - January 2022
Rachel - Box Hill - Line ID: girlphoto123 - January 2022
Mimi - Sukhumvit 55 Thonglor, Bangkok - January 2021
Honey - Red Lantern - January 2022
Fergie - Port Melbourne - 0413117555 - January 2022
Jenny - 734 Waverley Road, Malvern East - January 2022
Samantha - Rosebud - 0426 976 746 - January 2022
Kayla - Ascot Vale - 0411816789 - January 2022
Lulu - iBeauty Massage, 9/5-7 Chandler Rd, Boronia - January 2022
Jasmine - Box Hill - 0402636890 - December 2021
Paulina Adell - Adelaide CBD - 0456589314 - December 2021
Sexy n Sweet - Leichhardt - 0474 328 895 - January 2021
Missy Chloe - Sydney CBD - 0405811264 - January 2022
Veronica - 1036a North Road, Bentleigh East - January 2022
Ice - 200 Harris Street, Pyrmont - January 2022
Breha - Caufield South - 0475 145 203 - January 2022
Valentina La Vey - West End - 0405 728 846 - February 2022
Marina - Melbourne - 0449 753 419 - January 2022
Missy Chloe - Sydney CBD - 0405 811 264 - January 2022
Zara - Melbourne CBD - 0418 752 702 - January 2022
Mary - Sunbury - January 2022
Alice - 95a Atherton Road, Oakleigh - January 2022
Lily - Springvale - January 2022
Lilly - Melbourne CBD - January 2022
Cassie - Wantirna - Locanto ID Fitforyou - January 2022
Crystal - 79 Boronia Road, Boronia - January 2022
Mia - Preston - 0473909966 - January 2022
Emma - 102 Bell Street, Heidelberg Heights - January 2022
Katie - 511a Whitehorse re, Mitcham - January, 2022
Shelby - Mill Park - Locanto User: Shelby86 - January 2022
Kami - South Melbourne - 0492992784 - December 2021
Annie - Noble Park - 0423321286 - January 2022
Dior - Kuala Lumpur - December 2021
Sabrina - 160 High Street, Kew - January 2022
Melby - Sukhumvit 55 Thonglor, Bangkok - January 2022
Ayumi - 3/43 High St, Preston - January 2022
Missaaa - Ascot Vale - December 2021
Cristal Hotbabe - Melbourne CBD - 0488181808 - January 2022
Vivi - Sweet Care Massage, 9/409 Victoria Street, Abbotsford - January 2022
Rebecca - Camberwell - December 2021
Lisa - Rainbow Dolls - January 2022
Bodyline - Hayley - Yarraville - January 2022
Marcella - Melbourne CBD - January 2022
Michelle - 297 Victoria Street, West Melbourne - January 2022
Lin - Box Hill - 0466440203 – January 2022
Yaya - 3/134 Main Street, Greensborough - January 2022
Elle - Glebe - 0403481376 - January 2022
Yaya - Springvale - January 2022
Jessica - Springvale - January 2022
Lydia - 278 Club - January 2022
Yoyo - 10/6 Rebound Court, Narre Warren - January 2022
Kindah - Viewbank - 0499241330 - January 2022
Sweety - Ginza Club - January 2022
Mimi - Ivanhoe - January 2022
Tina - Parramatta Blossom - January 2022
Rachel - Prahran - 0493060216 - January 2022
Coco - Sunbury - January 2022
Taina - 3/134 Main Street, Greensborough - January 2022
Miguel - Broadmeadoes - January 2022
Amber - Preston - Locanto ID: AmberLee24 - January 2022
Lily - Box Hill - 0402634847 - January 2022
Frankie - Aloha Massage Retreat - 1429A Toorak Rd, Camberwell - January 2022
Hang - St Albans - 0481433469 - January 2022
Leejin - Southbank - 0411096637 - January 2022
Aely - Parramatta - January 2022
Bella - Lipstick Rydalmere - January 2022
Gerri - 47 Dinah Parade, East Keilor - January 2022
Pumpui, Namon Massage, Soi Saiyuan, Rawai, Phuket - January 2022
Sally - Kealba - 0415865888 - December 2021
Alice - 144a Buckley Street, Essendon - January 2022
Angela - Melbourne CBD - Line ID: asianangels1688 - January 2022
Cindy - Preston - January 2022
Mandy - Balwyn North - January 2022
Aileen - Ginza Empire - January 2022
Lydia - Ginza Empire - January 2022
Vicky - Ryde Massage, 2 Pope Street, Ryde - January 2022
Lily - Moonee Ponds - January 2022
Kia or Kaya - Richmond - January 2022
Bambi - Bliss on Crown - January 2022
Bobo - Moonee Ponds - November 2021
Elise - The Boardroom - January 2022
Michelle/Annie - Noble Park - 0423321286 - January 2022
Lily - Carlton North - January 2022
Anna - Scarlet Lady - January 2022
Coco - 4 Bellevue Avenue, Rosanna - January 2022
Lisa - Oriental Angels - December 2021
Kina - 6a Church Street, Bayswater - January 2022
Tiara - We Care Thai Massage, 192 Warrigal Rd, Oakleigh - January 2022
Zoe - Boronia - January 2022
Haley - Leichhardt - January 2022
Ginger Belle - Southbank - 0474982264 - January 2022
Susan - 8/33-38 Gipsland Highway, Cranbourne - January 2022
Coco - Bentleigh - January 2022
Juhi She - North Melbourne - 0426621553 - January 2022
Nicole - Nova Thai, 29 Heatherdale Road, Ringwood - January 2022
Kamila Jasmine - Melbourne CBD - 0422636511 - December 2021
Jennifer - No 5 Marrickville - January 2022
Momo - Flora Massage, Shop 8 57 Synnot Street, Werribee - January 2022
Violet - St Kilda - Locanto: miaminxx - January 2022
Vixen - California Club - January 2022
Star - Club741 - January 2022
Susan - 79 Boronia Road, Boronia - January 2022
Stella - Mitcham - January 2022
Jessica - Phoenix Relaxation - January 2022
Wendy - 5 Star City - November 2021
Posh Sonya - Melbourne CBD - 0421748525 - January 2022
Vivian - Midas, 83 Marrickville Road, Marrickville - January 2022
Bianca - 418 Toorak Road, Toorak - January 2022
Misha - Queen Massage, 22b Rose Ave, Norlane - January 2022
Alice - 114 Main Street, Croydon - January 2022
Savannah Del Mar - Glen Waverley - 0411785869 - January 2022
Kali - Chadstone - Kik ID: KaliEpping - January 2022
Gabby - Southbank - 0422014525 - January 2022
Gina Kim - Macquarie Park - 0449960036 - January 2022
Kali - Chadstone - Kik ID: KaliEpping - January 2022
Haley - 84A Hampden Road, Artarmon - January 2022
Annie - Noble Park - 0423321286 - January 2022
Cindy - Box Hill - 0431769066 - January 2022
Veronica - Prahran - 0413309683 - January 2022
Janet - Northcote - January 2022
Olivia - 511a Whitehorse Rd, Mitcham - December 2021
Mo - Silk Lotus - January 2022
Sofia - Braybrook - January 2022
Jessica - Scarlet Lady - December 2021
Lucy - Lalor - January 2022
Bella - 79 Boronia Road, Boronia - January 2022
Mya - South Melbourne - January 2022
Lily - 18a Boronia Rd, Vermonmt - December 2021
Valentina - St Helena - 0497505601 - December 2021
Nina - Richmond - January 2022
Yoyo - 226A Glenferrie Road, Malvern - January 2022
Lolita - 88A Hampden Road, Artamon - January 2022
Ella - Port Melbourne - 0468943006 - January 2022
Leejin - Southbank - 0411096637 - January 2022
Klee - Springwood - 0434404489 - January 2022
Alyssa - Brisbane CBD - 0435232462 - January 2022
Isla - Hawthorn - January 2022
Yoyo - 541 Plenty Road, Preston - January 2022
Lulu - Malvern - December 2021
Clair - Malvern - December 2021
Lily - 396 St Kilda Road, St Kilda - January 2022
Rose - 278 Club - January 2022
Rima - Box hill south - January 2022
Chloe - Sunshine - 0431217610 - January 2022
Amy - Club Pleasure - January 2022
Lucy - 11 Sevenoaks Road, Burwood East - January 2022
Chrystal - Docklands - 0404800483 - January 2022
Lilly - Level 1, 229 Exhibition Street, Melbourne CBD - January 2021
Miko - Pussy Galore - January 2022
Savannah Del Mar - Glen Waverley - 0411785869 - January 2022
Gina - Macquarie Park - 0449960036 - January 2022
Tina - Blackburn - December 2021
Bianca Kim - Bundoora - 0411670589 - January 2022
Alice - 114 Main Street, Croydon - January 2022
Chrystal - Docklands - 0404800483 - January 2022
Joy - Sydney CBD - 0487161032 - January 2022
Anita - Ginza Club - January 2022
Rachel - Box Hill - watsapp: 0421352983 - december 2021
Mel - Melbourne CBD - December 2021
Irene - Melbourne CBD - January 2021
Cleo - Richmond - January 2022
Mina - Melbourne CBD - Wechat ID: em3212ma - January 2022
Violet - Box Hill - Line ID: @304htqaf - January 2022
JS ONE - Melbourne CBD - Line ID: clubmel - January 2022
Savannah Del Mar - Glen Waverley - 0411785869 - December 2021
Lorraine - Moorabbin - 0468398205 - January 2022
Violet - Carlton North - January 2022
Taina - 3/134 Main Street, Greensborough - January 2022
Coco - McKinnon - January 2022
Laura - Westside X - January 2022
Rebecca - Ginza - December 2021
Anna - 42 Gladesville - January 2022
Rebecca - Ginza Club - December 2021
Cat - Roselin Wellness Massage - Shop 6/180 Commercial Road - Prahan - January 2022
Cecile - 278 Club - January 2022
Bailey - The Boardroom - January 2022
Julie - Springvale - January 2022
Bailey - The Boardroom - January 2022
Kira - Mulgrave - January 2022
Nicole - Nova Thai, 29 Heatherdale Rd, Ringwood - January 2022
Rachel - Docklands - 0402333413 - January 2022
Tia - Collingwood Confidential - January 2022
Vivian - Rowville top 12- January 2022
LuLu - 66 Morayfield Rd, Morayfield - January 2022
Somi - Ginza Club - December 2021
Summer - Bodyrotic, 136 Parramatta Road, Camperdown - January 2022
Jacinda Q - Melbourne CBD - 0424975805 - January 2022
Hayley - Melbourne CBD - 0403141674 - January 2022
Violet - Boxhill - WhatsApp ID: 0421352983 - January 2022
Jenny - Point Cook - 0451939668 - January 2021
Zoe - 182 Canterbury Road, Heathmont - January 2022
Summer - 1429A Toorak Road, Camberwell - January 2022
Sirena - Frankston South - 0436431053 - January 2022
Ivy - 12 Station Street, Nunawading - January 2022
Melissa - Nunawading - January 2022
Asley - Springvale - 0470647244 - January 2022
Shelly - Werribee - 0474577242 - January 2022
Amber - Preston - Locanto: AmberLee24 - January 2022
Jenny - 823 Burwood Highway, Ferntree Gully - January 2022
Lilli - 823 Burwood Highway, Ferntree Gully - January 2022
Elise - Brunswick West - 0413496760 - December - 2021
Mimi - 2/16 Watt Street, Sunshine - January 2022
Sara - Clyde North - 0407458356 - January 2022
Nicole - Ringwood - January 2022
August - Canterbury - January 2022
Ruby - Nunawading - January 2022
Hara - Clayton South - January 2022
Sahara - Club Pleasure - January 2022
Nana - 105 Toorak Road, South Yarra - December 2021
Summer - Pure Massage, 145 Lumley Street, Mount Gravatt - January 2022
Jessica - Ozen Therapy, 2B Paramount Centre, 108 Bourke Street, Melbourne CBD - January 2022
DeeDee - Gladstone - 0400311341 - December 2021
Vivi - 206 Kyoto - January 2022
Sophie - Boronia - January 2022
Rebecca - Ginza Empire - January 2022
Yiyi - Sydney CBD - 0419978507 - January 2022
Luna - Pyrmont - 0431868646 - January 2022
Amanda - Liverpool - January 2022
Emily - 227 North Strathfield - January 2022
Becky - Club 8 - December 2021
BeeBee - Shop 111, Centreway Arcade, Level 1, 259 Collins Street, Melbourne - January 2022
Paula - Docklands - 0401532055 - December 2021
Bella Rose - Canberra - 0447210238 - December 2021
Maya - Melbourne CBD - 0420964954 - December 2021
Crystal - Springvale - 0401347380 - November 2021
Maggie - Cherry Tree Garden - January 2022
Jay - Marrickville No.5 - January 2022
Connie - Moonee Ponds - January 2022
TIffany - Blue Krystal - January 2022
Suki - Ella Massage - Truck City Berrimah, NT - December 2021
Bella - Oriental Massage, 632 North Road, Ormond - January 2022
Hanna - Oriental Massage, 632 North Road, Ormond - January 2022
Tiffany - Camberwell - January 2022
Candice - Bundoora - Signal - January 2022
Donna Delicious - Villawood - 0421584373 - January 2022
Emma - Melbourne CBD - 0478046492 ⁨- January 2022
Ava Rose - Tarneit - 0413985243 - January 2022
Cherry - 82 Arthur Street, St Albans - January 2022
Dani - Southbank - 0411561668 - January 2022
Big Titty Tina - Pyrmont - 0434439177 - January 2022
Judy - Box Hill - 0450027232 - January 2022
Emma - 195a Hampshire Road, Sunshine - January 2022
Severine - Ripponlea - 0487935669 - January 2022
Sissy - Liasons - January 2022
Lala - Ginza Club - January 2022
Mimi - Pussycats - January 2022
Hanna - Maison D'Amour - January 2022
Nono - Pussycats - January 2022
Talisin - Venus Babes - January 2022
Rita - Diva Body Tones, Surry Hills - January 2022
Bella - Kirribilli - January 2022
Lisa - 1/19 Broughton Street, Kirribilli - June 2021
Helen - Balwyn - January 2022
Dior - Rowville Choice - December 2021
Sophie - Greensborough - January 2022
Michelle Ryder - Melbourne - 0401787572 - January 2022
Gerri - 49 Dinah Parade, East Keilor - January 2022
Apple - Somerville - January 2022
Cara - Box Hill South - January 2022
Honey - Oriental Plums - December 2021
Coco - Carnegie - 0449765197 - January 2022
Tiffany - Blue Krystal - December 2021
Chantel - Heidelberg Angel - January 2022
Susu - Sunshine - 0403977108 - January 2022
Sarah - Mill Park - January 2022
Stella Venus - Canberra - 0449833348 - December 2021
Maya - Sari Thai Massage, 187a Victoria Rd, Drummoyne - January 2022
Alina - Sydney Baby Massage - January 2022
Khloe - Camberwell - January 2022
Amanda - Violet Massage, Humpty Doo - December 2021
Jenny - 621 Plenty Road Preston - January 2022
Uee - No 5 Marrickville - December 2021
Micky - Glenroy - January 2022
Apple - 1/88 Boronia Road, Boronia - January 2022
Tamile - Mitcham - 0483874601 - January 2022
Lily - Good Hands Massage, Cheltenham, SA - January 2022
Kiki - Chadstone - 0437421006 - January 2022
Kiki - Chadstone - 0437421006 - January 2022
Layla Azar - South Yarra - 0480337108 - December 2021
Cherry - 88a Artarmon - January 2022
Mia - Rainbow Dolls - January 2022
Rachel - Prahran - 0493060216 - January 2022
Sophia - Melbourne - December 2021
Gina - Melbourne - December 2021
Maria - Liaisons - December 2021
Yvonne - Docklands - 0433757208 - January 2022
Keira - Westminster Secrets - January 2022
Ayla - Prahran - 0450705355 - December 2021
Ruby - Ascot Vale - January 2022
Lulu Reynolds - Melbourne CBD - 0439339953 - November 2021
Lucy - Ormond - 0422700027 - January 2022
Alice - Croydon - 0412247699 - January 2022
Mia - Preston - 0473909966 - January 2022
Candice - Macleod - Signal - 0402804310 - December 2021
Candy - Kangaroo Flat - January 2022
Ally - Melbourne CBD - 0416513514 - December 2021
Nancy - Silk Lotus - January 2022
Lena - Werribee - December 2021
Maggie - Rose Thai Massage, 806 Pascoe Vale Road, Glenroy - January 2022
Vivian - Melbourne CBD - January 2022
May - Rainbow Dolls - January 2022
Carmen - Studio 14, Hobart - January 2022
Joanna - Pakenham - January 2022
Crystal - Springvale - 0401347380 - January 2022
Lisa - Carlton North - January 2022
Keara - Preston - December 2021
Yuki - Blackburn - January 2022
Anita - Melbourne CBD - Line ID : happy_no3 - January 2022
Angela - Malvern - January 2022
Lily - Jaidee Thai Massage, 1/323 Pascoe Vale Road, Essendon - January 2022
Jennifer - South Melbourne - 0421718119 - January 2022
Lara - Southbank - 0410017108 - January 2022
Camila - Richmond - December 2021
Kitty - Ginza Empire - January 2022
Vivian - South Melbourne - 0421317282 - January 2022
Sienna - South Yarra - 0406125590 - January 2022
Franka - Kew - January 2022
Mona - Patterson Lakes - December 2021
Charlie James - Parramatta - 0412557613 -January 2022
Mary - Sunshine - December 2021
Molly Rose - Brisbane CBD - 0415601691 - December 2021
Coco - Phoenix Relaxation - January 2022
Somi - 146A Rosebank Avenue, Clayton South - January 2022
Ashley - Mill Park - Locanto User AshleyBBW2019 - January 2022
Missy - Melbourne CBD - 0421309788 - January 2022
Daisy - Flame Angels - December 2021
Lisa - Rochedale - 0474185093 - January 2022
Lisa - Rochedale - 0474185093 - January 2022
Nana - Kyoto 206 - January 2022
Elsie - Southbank - 0413144236 - January 2022
Jane - Richmond - 0421971658 - January 2022
Alice - 114 Main Street, Croydon - January 2022
Evie Jones - Melbourne CBD - 0421337633 - January 2021
Camille - Bask Retreat, 1/228 Swan Street Richmond - January 2022
Anna - 102 Little Malop Street, Geelong - January 2022
Cody - Fantasy Dreams - January 2022
Candy - Four Seasons Relaxation Massage, Brisbane - January 2022
Summer - Boronia - January 2022
Lisa - My Alibi - January 2022
Susan - 79 boronia road, boronia - January 2022
Cece - Heidelberg Angles - January 2022
Amber - Ginza Club - January 2022
Maya Faye - Melbourne CBD - 0432952807 - January 2022
Nana - 141 Boronia Rd, Boronia - January 2022
Vivian - South Melbourne - 0421317282 - January 2022
Ayumi - Preston - December 2021
Shasha - Werribee - January 2022
Maya - Thai Day Spa, 231 Johnston Street, Fitzroy - January 2022
Crystal - Pussy Galore - January 2022
Daisy - Canterbury - January 2022
Jessica - 182 Canterbury Road, Heathmont - January 2022
Elena - Camberwell - January 2022
Crystal - Pussy Galore - January 2022
Daisy - Canterbury - January 2022
Jessica - 182 Canterbury Road, Heathmont - January 2022
Elena - Camberwell - January 2022
Pinky - La Petite Aroma - January 2022
Karen - 533 Willoughby - January 2022
Kiki - Chadstone - 0437421006 - January 2022
Alice - 95a Atherton Road, Oakleigh - January 2022
Cici - 33 Peel Street, North Melbourne - January 2022
Coco - 1/20C Blackburn Road, Blackburn - January 2022
Mia - Preston - 0473909966 - January 2022
Jayden - West Melbourne - 0403686579 - January 2022
Mandy - Murrumbeena - January 2022
Irish Molly - Brighton - 0472614641 - January 2022
Bailey - Airport West - 0478931633 - January 2022
Callie - South Melbourne - January 2022
Sandy - Richmond - January 2022
Juhi She - North Melbourne - 0426621553 - January 2022
Candy - 19 Hall Street, Newport - January 2022
Fiona - 78a Artarmon - November 2021
Emily - Ginza Club - January 2022
Vivian - Bentleigh - November 2021
Juhi She - North Melbourne - 0426621553 - January 2022
Serena - Ringwood - January 2022
Elise - Brunswick - 0413496760 - January 2022
Ploy - Rest and Relax Massage, Soi Sukhumvit 21, Watthana, Bangkok - January 2022
Sasa - 120 Bourke Road - Melbourne - January 2022
Vicky - Melbourne CBD - January 2022
Ny Ny- Murrumbeena - December 2021
Breha - Caufield South - 0475 145 203 - January 2022
Marina - Melbourne - 0449 753 419 - January 2022
Zara - Melbourne CBD - 0418 752 702 - January 2022
JoJo - Candy Club - January 2022
Coco - Carnegie - 0449765197 - January 2022
Leena - Marrickville - December 2021
Mia - Hawthorn - December - 2021
Claire - Ryde - January 2022
Fiona - Ryde - December 2021
Gigi - Club 859 - January 2022
Missy - Melbourne CBD - 0421309788 - January 2022
Coco - 1b Agnes Avenue, Balwyn North - January 2022
Alice - Ryde - January 2022
Lilly - Moonee Ponds - January 2022
Leena - No 5 Marrickville - December 2021
Windy - 297 Victoria Street West Melbourne - January 2022
Shell - Werribee - 0474577242 - January 2022
Camilla - Richmond - January 2022
Jessica - Scarlet Lady - January 2022
Celine - 19 Melbourne Road, Drumcondra - January 2022
Lisa - Rochedale South - 0474185093 - December 2021
Jenny - Pussy Galore - January 2022
Rina & Portia - Ultimate Magic - January 2022
Christina Quinn - South Melbourne- 0475562865 - January 2022
Lily - 1/168 Wellington Street Collingwood - January 2022
Maddy - Croydon Palace - January 2022
Olivia - Ryde Message - January 2022
Adriana Malkova - Newcastle - 0478937934 - December 2021
Mia - Preston - 0473909966 - January 2022
Juhi She - South Melbourne - 0426621553 - November 2021
Chloe - Parramatta - 0411951139 - January 2022
Tiffany - Level 1, 229 Exhibition Street, Melbourne CBD - December 2021
Candy - Box Hill South - January 2022
Candy - Box Hill South - January 2022
Candice - Bundoora - Kik: NothingSpecial3 - December 2021
Lina - Pussycats - January 2022
Chanel - Hawthorn - 0481869453 - December 2021
Susan - 79 Boronia Road, Boronia - January 2022
Lovely - Pussy Galore - January 2022
April - Silk Lotus - January 2022
Sukie - Silk Lotus - January 2022
Gaby - Southbank - 0422014525 - January 2022
Amy - Shop 4 Level 1, 57 Nerang Street Southport - January 2022
Helen - Shp 9/ 2893 Gold Coast Highway, Surfers Paradise - January 2022
Angela - Malvern - November 2021
Maddie - Ocean Grove - 0457293160 - January 2022
Yuki - Melbourne CBD - 0422248158 - January 2022
Jessica - Silk Lotus - January 2021
Mica - Malvern - December 2021
Meghan - South Melbourne - January 2022
Mia - Spring Hill - 0468407926 - January 2022
Lexington Lane - Surfers Paradise - 0480274265 - January 2022
Abbie - Blackburn - January 2022
Coco - blackburn - January 2022
Yaya - 734 Waverley Road, Malvern East - January 2022
Jesse - Red Lantern - January 2022
Rebecca - Ginza Empire - January 2022
Lucy - Melbourne CBD - January 2022
Alexa - Bentleigh East - January 2022
Isobella - The Boardroom - July 2021
Pearl, Pussycats, January 2022
Chris - Pussycats - January 2022
Mia Riley - Melbourne CBD - 0400309788 - January 2022
Happy - Chatswood60 - January 2022
Summer - Dream Girl 130 - January 2022
Gina - 39 Tope Street - January 2022
Jessica - Prahran - 0493060216 - January 2022
Kim - 745 Burwood Highway, Ferntree Gully - January 2022
Barbie 598 - Locanto User - January 2022
Bella - Red Orchard Therapy, 85 Canterbury Road, Canterbury - January 2022
Kaycee - JAD, 160 High Street, Kew - January 2022
Monica - Broadmeadows - January 2022
Noy - Northcote - December 2021
Ally - Club 859 - December 2021
Peggy - 240a Warrigal Road, Camberwell - December 2021
Sana - Boronia - December 2021
Linda - 541 Plenty road, Preston - January 2022
Sasa - Preston - January 2022
Chanelle Amore - Melbourne CBD - 0417442412 - December 2021
Summer - Goodna - 0410903668 - November 2021
Kiki - Chadstone - 0451457102 - January 2022
Lisa - 84 Elgin Street, Carlton - January 2022
Lauren Hart - Nunawading - 0449015195 - January 2022
Emily - Arncliffe - December 2021
Monica - Hawthorn - December 2021
Emily - 192B Bulleen Road, Bulleen - January 2022
Cindy - 1B Agnes Avenue, Balwyn North - January 2022
Vikki - Northcote - January 2022
Candice M - Templestowe - KIK: NothingSpecial03 - December 2021
Judy - Moorabbin - November 2021
Emma - Melbourne CBD - 0478046492 - January 2022
Onyx - Club Keys - January 2022
Rebecca - 114 Stephen Street, Yarraville - January 2022
Lola & Lina - Boronia - January 2022
Camille - Club 859 - December 2021
Bailey - The Boardroom - January 2022
Lisa - Moorabbin - December 2021
Isabella - 511A Whitehorse Road, Mitcham - January 2022
Lana - Gotham City - January 2022
Julie - Blackburn - January 2022
Loli - Pussycats - January 2022
Vivian - South Melbourne - 0421317282 - January 2022
Nathy Browm - Melbourne CBD - 0405 778 955 - January 2022
Sonya - Lindfield - December 2021
Bunnie - Pussycats - January 2021
Ora - Frankston - December 2021
Camilla - Mitcham - January 2022
Rachel - Docklands - 0402333413 - December 2021
Victoria - 26 Hocking Babes - January 2022
Ellie - Moonee Ponds - January 2022
Miss Mary Mack - St Kilda - 0487497176 - January 2022
Sara - South Melbourne - January 2022
Crystal - Queen Massage, 22b Rose Avenue, Norlane - January 2022
Angela - Melbourne - 0493044585 - January 2022
Coffee - Red Light Relaxation - January 2022
Angela - 62 Wright Street, Sunshine - January 2022
Sasa - 594 Canterbury Road, Vermont - January 2022
Joy - Sydney CBD - 0487161032 - January 2022
Paige - Melbourne - 0433561378 - January 2022
Honey - Rowville Choice - January 2022
Martine - Bambra Studio - January - 2022
Kathy - 22 Rydalmere - January 2022
Cleo - Richmond - January 2022
Polly - Moonee Ponds - January 2022
Bailey - The Boardroom - January 2022
TS Miya Kane - 0492015944 - December 2021
Alice - Kew - December 2021
Eva - Moon Club - January 2022
Lily - 78 Whitehorse Road, Deepdene - January 2022
Hanna - Bodyluxe, 19 Hall Street, Newport - January 2022
Anna - 160 High Street, Kew - January 2022
Jessica - 1/25 Harrington Square, Altona - January 2022
Lucky - 69 Relaxation - November 2021
Ivy - Glen Waverley - 0414775392 - January 2022
Sasha then Lucy - 2/16 Watt Street, Sunshine - December 2021
Alina - The Number 1 - January 2022
WaWa - Pascoe Vale South - December 2021
Jessie - Oakleigh - December 2021
Jenny - Springvale - 0452322516 - January 2022
Alma - 16 Errol Street, North Melbourne - January 2022
Alice - Croydon - November 2021
Lydia - Essendon - January 2022
Ella - 54 Howard Street, North Melbourne - January 2022
Coco - Centerfolds Artarmon - January 2022
Annie - Noble Park - 0423321286 - January 2022
Hana - Coopers Plains - January 2022
Jahnvi - Rose Castle - December 2021
Daniella - Preston - 0466972843 - December 2021
Vanessa - 26 Hocking Ladies - December 2021
Anita - Rainbow Dolls - January 2022
Claire - Manhattan Terrace - December 2021
Tiffany - 15/1-3 Princess Street, St Albans - January 2022
Gina - Malvern East - December 2021
Sparkle - Westminster Secrets - January 2022
Amber - 1/20C Blackburn Road, Blackburn - January 2022
Linda - Salah Thai, 49A Morton Street, Clayton - January 2022
Jenny - Mornington - January 2022
Anna - Scarlet Lady - January 2022
Emma - Greensborough - 0460692186 - January 2022
Mercedes - The Black Opal - January 2022
Lily - 4/330 Melbourne Road, Newport - December 2021
Apple - Heidelburg West - January 2022
Lisa - Werribee - 0435849345 - December 2021
Jenny - Parramatta Blossum Massage, Level 1 267 Church Street Parramatta - January 2022
Fifi - Top 12 Rowville - January 2022
Monica - 29 Harrington Square, Altona - December 2021
Melissa - Mulan Massage, 4/330 Melbourne Road, Newport - December 2021
Lucy - Melbourne - 0432082741 - January 2022
Gloria - Melbourne CBD - Kik: GloriaLatina2020 - January 2022
Sarah - Dunoon Massage, 9 Dunoon Court, Mulgrave - January 2022
Moona - Melbourne - 0412607162 - January 2022
Maya - Melbourne CBD - 0420964954 - December 2021
Posh Sonya - Melbourne CBD - 0421 748 525 - January 2022
Yoyo - Preston - January 2022
Ivy - Club 8 - January 2022
Isabella Cortez - Southbank - 0406176215 - January 2022
Alice - Kew - January 2022
Lucy - 5/235 Zillmere Rd, Zillmere - January 2022
Babe - Box Hill - Line ID: ffgg456mm - January 2022
Emma - Docklands - 0435658779 - January 2022
Ayla - Prahran - 0450705355 - December 2021
Vicki - Balaclava - 0451989950 - January 2022
Pepper - Oasis of the North - December 2021
Chloe - Sunshine - 0431217610 - December 2021
Lin - Melbourne CBD - January 2022
Demi - Balaclava - 0420450064 - January 2022
Lisa - My Alibi - January 2022
Sasa - 2/16 Watt Street, Sunshine - January 2022
Yuki - Melbourne CBD - 0422248158 - January 2022
Tara - Level 1, 136-138 Martin Street, Gardenvale - January 2022
Nana - Sandringham - January 2022
Sienna - Hocking ladies - January 2022
Annie - Noble Park - 0423321286 - January 2022
Coco - Blackburn - January 2022
Anna - Traditional Therapy Melbourne, 254 Johnston Street, Abbotsford - January 2022
Dani - Southbank - 0411561668 - January 2021
Mandy - Artarmon - January 2022
Cindy - Candy Club - January 2022
Jessie - - Wawa Thai Massage, 95A Atherton Road, Oakleigh - January 2022
Happy - 1144 North Road, Oakleigh - January 2022
Hannah - Shop 7, 409-421 Victoria Street, Abbotsford - December 2021
Lily - 9/409 Victoria Street, Abbotsford - December 2021
Feifei - Blue Krystal - December 2021
Alice - Kew - December 2021
Lola - Boronia - December 2021
Yaya - Boronia - January 2022
Ella - Springvale - 0406288275 - January 2021
Jenny - Springvale - 0452322516 - January 2021
Milla - Kew - December 2021
Zoey Belle - Haymarket - 0410750239 - June 2021
Saya - Ginza Club - December 2021
Nikki Carter - Sydney CBD - 0411912422 - March 2021
Nanda Prado - Southbank - 0426966281 - January 2022
Monica - Altona- December 2021
Kiki - Shuya Massage, 3/134 Main Street, Greensborough - January 2022
Mary - 771 High Street, Thornbury - January 2022
Eden - Endeavour Hills - Locanto ID: Sexy Eden - January 2022
Anna - Scarlet Lady - January 2022
Mary - 771 High Street, Preston - January 2022
Eden - Endeavour Hills - Locanto ID: Sexy Eden - January 2022
Crystal - Frankston - 0411056196 - November 2021
Fitforyou - Wantirna - Locanto ID: Fitforyou - December 2021
Steph - Moonee Ponds - December 2021
Ama - East Bentleigh - January 2022
Jessie - 95a Atherton Road, Oakleigh - January 2022
Chloe Le - Footscray - 0416008500 - January 2022
Angel - Sunshine - January 2022
Maya Collins - Melbourne CBD - 0423732107 - December 2021
Rebekah - Yatule Beach, Fiji - January 2022
Tanya - CBD - 0449562192 - January 2022
Yaya - Essendon - January 2022
Carly - Red Orchid Therapy, 85 Canterbury Road, Canterbury - January 2022
Jessica - 9 Dunoon Court, Mulgrave - January 2022
Cristal Hotbabe - Melbourne CBD - 0488181808 - December 2021
Nicky - Mill Park - January 2022
Linda - Preston - January 2022
Gorgina - Box Hill - Locanto ID: swiper - December 2021
Jessica - Thornbury - January 2022
Amber - Preston - Locanto: Amber Lee24 - January 2022
Miranda - Camberwell - January 2022
Kim - Coburg - December 2021
Alice - Kew - January 2022
Paris - West Footscray - 0424556010 - December 2021
Lydia - Camberwell - December 2021
Ayla - Prahran - 0450705355 - December 2021
Ella - Springvale - 0406288275 - December 2021
Selina - 195a Hampshire Road, Sunshine - January 2022
Nina - 411 Springvale Road, Forest Hill - January 2022
Hanna - Tottenham - December 2021
Cathy - South Yarra - November 2021
Sofia - Venus Babes - January 2022
Pimcha - Adelaide CBD - 0411374570 - December 2021
Lili or Lily - 72 Poath Road, Hughesdale - January 2022
Lia and Kate - 181 Cecil Street, South Melbourne - January 2022
Nadia - Ultimate Magic - January 2021
Amy - 1030 Heidelberg Road, Ivanhoe - January 2022
Sugar - Romantics - January 2022
Amber - Preston - Locanto ID: AmberLee24 - December 2021
Maya - Melbourne CBD - 0420964954 - January 2022
Yuki - 68C South Parade, Blackburn - January 2022
Miss Ginger St Clair - Gordon park - 0417610964 - December 2021
Veronica - Moonee ponds- January 2022
Emma - Melbourne CBD - 0478046492 - January 2022
Lu Lu - 198 St Kilda Road, St Kilda - January 2022
Ivy - Pretty Girls Canberra - December 2021
Dianna - Marlene's - December 2021
Jazmin - Richmond - January 2022
Rita - Melbourne CBD - December 2021
Rhia Jordan - South Melbourne - 0487108860 - December 2021
Nina Everleigh - Melbourne - 0417656856 - November 2021
Melon - Carlton North - December 2021
Coco - 115a High Street, Kew - January 2022
Isla Fae - Docklands - 0468354967 - December 2021
Jess - Moonee Ponds - January 2022
Lyna - 300 Bell St Heidelberg - January 2022
Paula - Docklands - 0401532055 - December2021
Candice - Oakleigh - 0452454234 - January 2022
Yoyo - Hawaii Massage - 24 Colbee Court, Phillip ACT - January 2022
Lily - 1/168 Wellington Street Collingwood - January 2022
Veronica - Prahran - 0413309683 - December 2021
Susan - Box hill South - December 2021
Leah - Red Door - January 2022
Yoyo - Pussy Galore - January 2022
Lina - 891 Burke Road, Camberwell - January 2022
Jenny - Rak Thai, 86 Wells Street, Frankston - January 2022
Bella - Melbourne CBD - 0416308613 - January 2022
Crystal - Springvale - 0401347380 - January 2021
Sarah - Camberwell - December 2021
Tina - Flora Massage, Shop 8 57 Synnot Street, Werribee - January 2022
Emma - Melbourne CBD - 0478046492 - January 2022
Kim - Glenroy - December 2021
Sabrina - Bayswater - 0401659295 - January 2022
Maggie - 734 Waverley Road, Malvern East - January 2022
JoJo - Bayswater - 0401659295 - December 2021
Scarlett B Wilde - Newtown - 0437914601 - January 2022
TS Moon - Springvale VIC
Vicky - Mulgrave - January 2022
MoMo - 33 Peel Street, North Melbourne - January 2022
Jojo - Body Health Massage, 16A Station Street, Bayswater - December 2021
Katryna Rose - Sydney CBD - 0404757955 - November 2021
Jenny - Parramatta Blossum Massage, Level1, 267 Church Street, Parramatta - December 2021
JoJo - 2 Pope Street, Ryde - December 2021
Mika - Aspendale - 0456534113 - January 2022
Alice - 29 High Street, Glen Iris - January 2022
Mo - Silk Lotus- December 2021
Nana - Hoppers Crossing - December 2021
Demi - Balaclava - 0420450064 - December 2021
Becky - Club 8 - January 2022
Sugar - 72 Poath Road, Hughesdale - January 2022 - 0478356560
Coco - Melbourne CBD - January 2022
Kira - Moonee Ponds - December 2021
Lisa - 396 St Kilda Road, St Kilda - January 2022
Maria - Mulgrave - January 2022
Nicole - Cranbourne - January 2022
Emily - 192B Bulleen Road, Bulleen - January 2022
Judy - 387 Bourke Street, Melbourne - December 2021
Lily - 78 Whitehorse Road, Deepdene - January 2022
Sophia - Mulgrave - January 2022
Lisa - Blackburn - December 2021
Coffee - Red Light Relaxation - January 2022
Savannah - Glen Waverely - 0411785869 - December 2021
Sophie - Moonee Ponds - January 2022
Shell - Werribee - 0474577242 - January 2022
Mia - California Club - December 2021
Shikanti - Clayton - December 2021
Jenny - Springvale - 0452322516 - December 2021
Bambi - Westminster Secrets - December 2021
Shae - Butterflys - December 2021
Vickie - 226a Glenferrie Road Malvern - December 2021
Summer - Flame angels - December 2021
Jessica - Scarlet Lady - January 2022
Amy - Melbourne CBD - January 2022
Carla - Ji Li Golden Hands - December 2021
Pink - Cherry Tree Garden - December 2021
Rima - Royal City Massage, 1C Aisla Street, Box Hill South - January 2022
Sunny - 106 Nepean Hwy, Mentone - December 2021
Caffie & Amy - 1144 North Road, Oakleigh South - January 2022
Nicole - Ringwood - December 2021
Amber Valentine - Sydney CBD - 0436358882 - November 2021
Olivia - Parramatta - January 2022
Aria Aviva - Southbank -0432243302 - December 2021
Debbie - The Forum - December 2021
Anna - Scarlet Lady - December 2021
Dahlia - 11 Moore St, Moonee Ponds - December 2021
Paris - The Main Course - December 2021
Olivia Hart - Melbourne CBD - 0423002059 - December 2021
Joy - Braybrook - December 2021
Anita - Rainbow Dolls - December 2021
Aria - Camberwell - December 2021
Abby - Pussycats - January 2022
Jojo - Melbourne CBD - 0401629247 - January 2022
Sakura - Pussycats - January 2022
Marley - Bodyline - December 2021
Coco - Drumcondra - January 2022
Juhi She - North Melbourne - 0426621553 - January 2022
Yuri - 8 Burwood - December 2021
Lisa - My Alibi - January 2022
Clara - Noble Park - 0479185675 - January 2022
Bell Baby - Balwyn - 0412719868 - December 2021
Kellie Smiles - Box Hill North - 0459937877 - December 2021
Goldie - Werribee - 0401844016 - December 2021
Nina Everleigh - Melbourne - 0417656856 - November 2021
Coco - Carnegie - 0449765197 - January 2022
Emily - 26 George Street - December 2021
Eva - Maidstone - 0411733679 and 0421162596 - January 2022
Yuki - Melbourne CBD - 0422248158 - December 2021
Kira - Mulgrave - January 2022
Linda - Footscray - January 2022
Amelia - St Albans - 0414299790 - December 2021
Faith - Concord - January 2022
Macylee - Box Hill - 0431614196 - January 2022
Ella - 4/330 Melbourne Road, Newport - January 2022
Pamela - Main Course - December 2021
Cara - 1C Aisla Street, Box Hill South - January 2022
Anna - Scarlet Lady - January 2022
Yuna - 39a Ferguson Street, Williamstown - December 2021
Jess - Box Hill - 0435875425 - December 2021
Chloe - Masquerades - December 2021
Charlotte - 26 Hocking Babes - December 2021
Amber - Spoilers Relaxation - December 2021
May - Frankston - December 2021
Poly - Heatherton - January 2022
Skye - Dandy Belles - December 2021
Layla - Welcome Massage, Ratuthit Road, Patong, Phuket - January 2022
Sara - Thanita Health Massage, 315/4 Soi Lengkee, Pattaya - December 2021
Marina - Melbourne CBD - 0449 753 419 - December 2021
Lisa - Rainbow Dolls - December 2021
Fifi - Melbourne City - 0466965690 - December 2021
Xena - Southern Comfort International - December 2021
Joy - Upper Ferntree Gully - November 2021
Maria - 204 Bell Street, Heidelberg Heights - January 2022
Maria - Bellas Massage - January 2022
Amy - Balwyn North - December 2021
Sienna Jackson - Sydney CBD - 0439565867 - December 2021
Indiana - club Hallam - December 2021
Vicky - Octopuses - December 2021
Layla - Welcome Massage, Ratuthit Road, Patong, Phuket - January 2022
Jasmine - Mt Waverley - December 2021
Giselle - St Leonards - 0435915048 - January 2022
Jessica - Preston - December 2021
Amy - 35 Chambers Street, South Yarra - January 2022
Yuki - 68C South Parade, Blackburn - January 2022
Vivian - Top 12 Rowville - January 2022
Susi - Belmore - 0410363175 - January 2022
Vivienne - Glen Waverley - December 2021
Sam - Presidential Suite - December 2021
Coco - Carnegie - 0449765197 - December 2021
Summer - Bentleigh - December 2021
Coco - Carnegie - 0449 765 197 - December 2021
Rachel - Cherry Tree Garden - December 2021
Emily - Darlinghurst - December 2021
Bella - Melbourne CBD - 0416308613 - December 2021
Chloe - Five Dock - January 2022
Pink - The Cherry Tree Garden - December 2021
Emily - Darlinghurst - December 2021
Molly - Oriental Angels - December 2021
Rebecca - 891 Burke Road, Camberwell - December 2021
Tiffany - Red Light Relaxation Centre - December 2021
Angela - Oakleigh South - December 2021
Emma - Blue Krystal - December 2021
Skye - 204 Bell Street, Heidelberg Heights - December 2021
Mia - Preston - 0473 909 966 - November 2021
Lucy - Chermside - 0456 227 149 - December 2021
Tanya - Melbourne CBD - 0449 562 192 - December 2021
Paris - West Footscray - 0424 556 010 - December 2021
Ella - Springvale - 0406 288 275 - December 2021
Nanda Prado - Southbank - 0426 966 281 - January 2022
Sienna Jackson - Sydney CBD - 0439 565 867 - December 2021
TS Lucy - Ormond - 0422 700 027 - December 2021
Coco - 750 Heidelberg Road, Alphington - December 2021
Annie - Enfield - December 2021
Emmy - Rainbow Dolls - December 2021
Momo - Deer Park - December 2021
Kaycee - Kew - December 2021
Lisa - Shop 8, 57-61 Synnot Street, Werribee - December 2021
Sienna Jackson - Sydney CBD - 0439 565 867 - December 2021
Lisa - Rainbow Dolls - December 2021
Sophie - St Kilda - 0452 552 083 - November 2021
Lea Nights - South Yarra - 0421202313 - November 2021
Miss Tori - Kew - November 2021
Clara - Noble Park - 0479 185 675 - January 2022
Bell Baby - Balwyn - 0412 719 868 - December 2021
Kellie Smiles - Box Hill North - 0459 937 877 - December 2021
Goldie - Werribee - 0401 844 016 - December 2021
Lexington Lane - Surfers Paradise - 0480 274 265 - January 2022
Nina Everleigh - Melbourne - 0417 656 856 - November 2021
Zoey Belle - Haymarket - 0410 750 239 - December 2021
Nikki Carter - Sydney CBD - 0411 912 422
Coco - Carnegie - 0449 765 197 - January 2022
Last edited: